For an afternoon wander, one stopover at Cerro Santa Lucia seemed not enough to fulfill my expectation, I decided to visit another free-entrance place nearby, which is known as a very central point of Santiago – Plaza de Armas.
---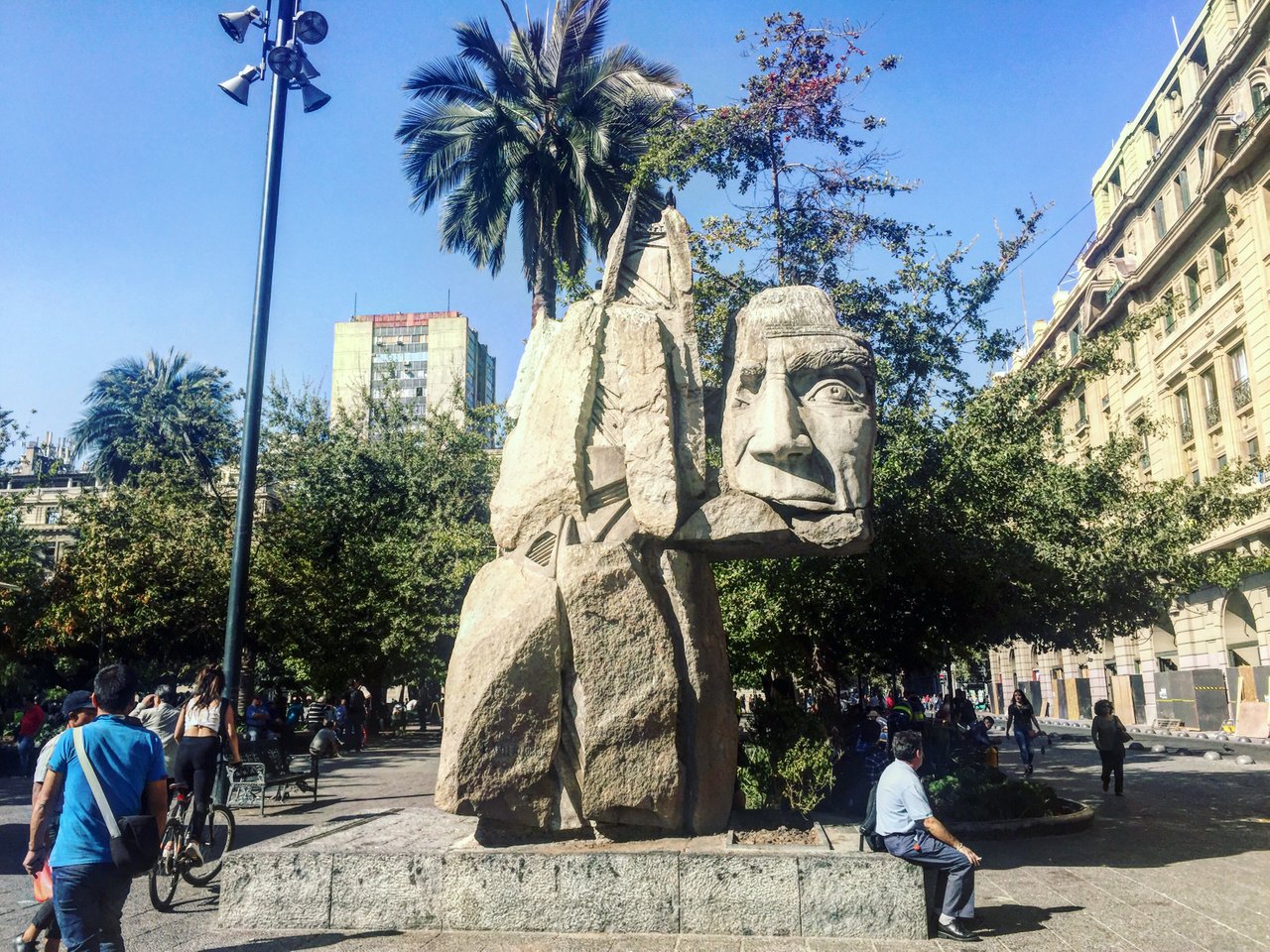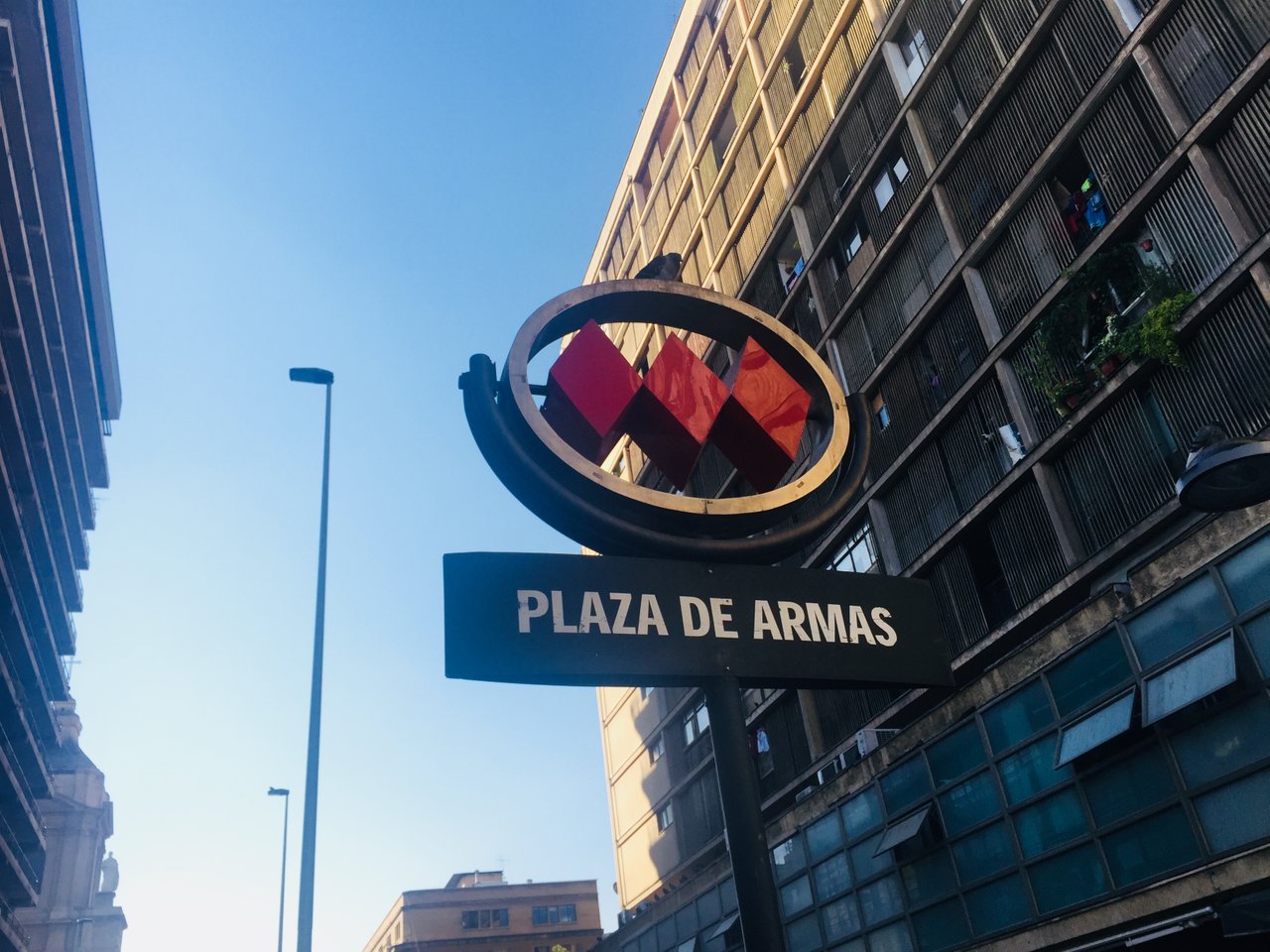 ---
With just a walking distance, it didn't take me long to go there. It was so intriguing that this is the third time I visit the Plaza de Armas in South America. The two before were in Lima, and the other was in Cusco. But every time of visiting brought me totally fresh and different feelings, even though it all had the same name and a lot of things in common. All of these places actually didn't require a long stay to explore but definitely a must stop if you really want to get to know the most lively and truest part of the city.
---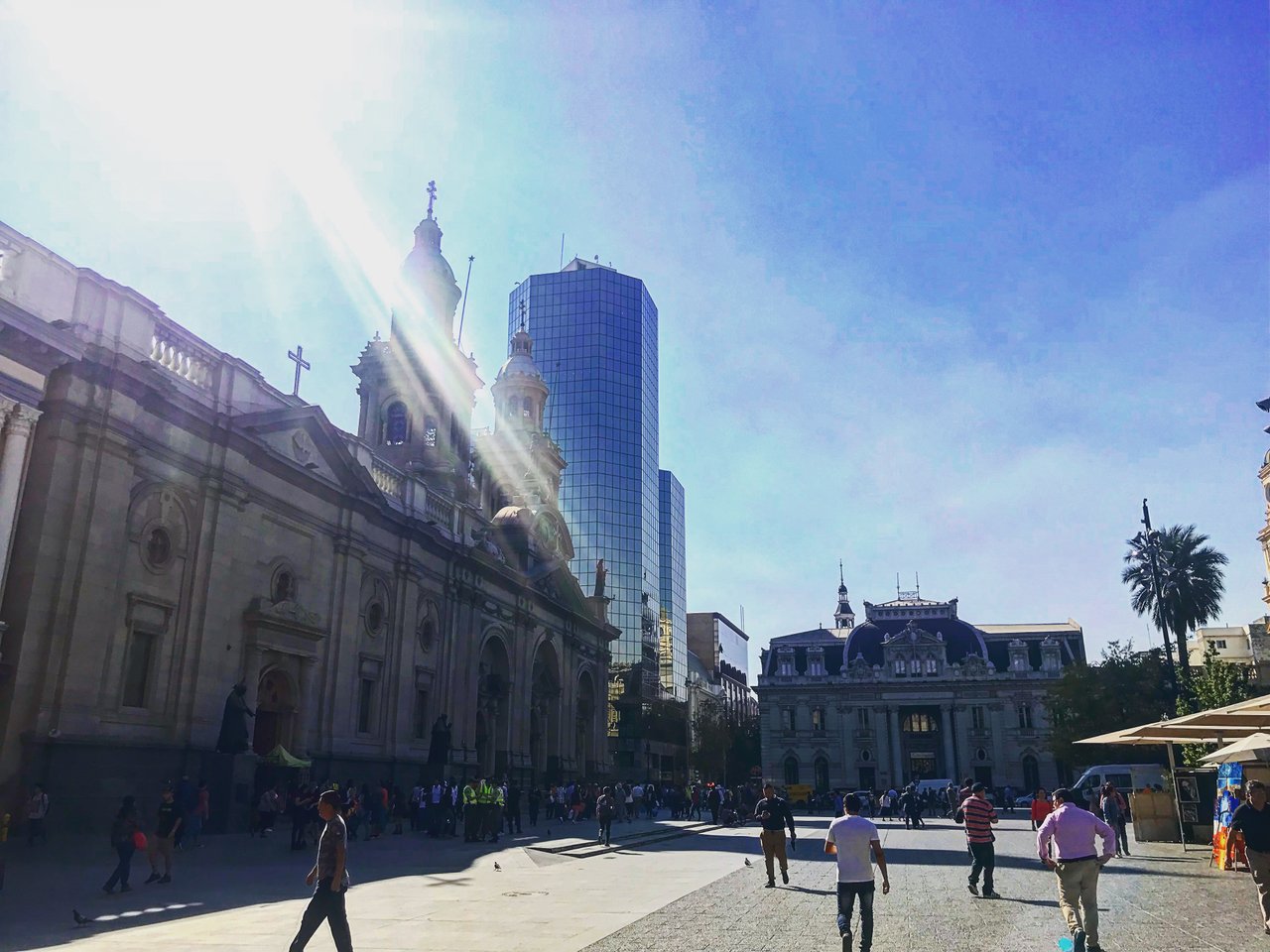 ---
Plaza de Armas is actually not a specific name of any specific place, it is a common name for all of the Colombian main squares.
https://en.m.wikipedia.org/wiki/Plaza_de_Armas
---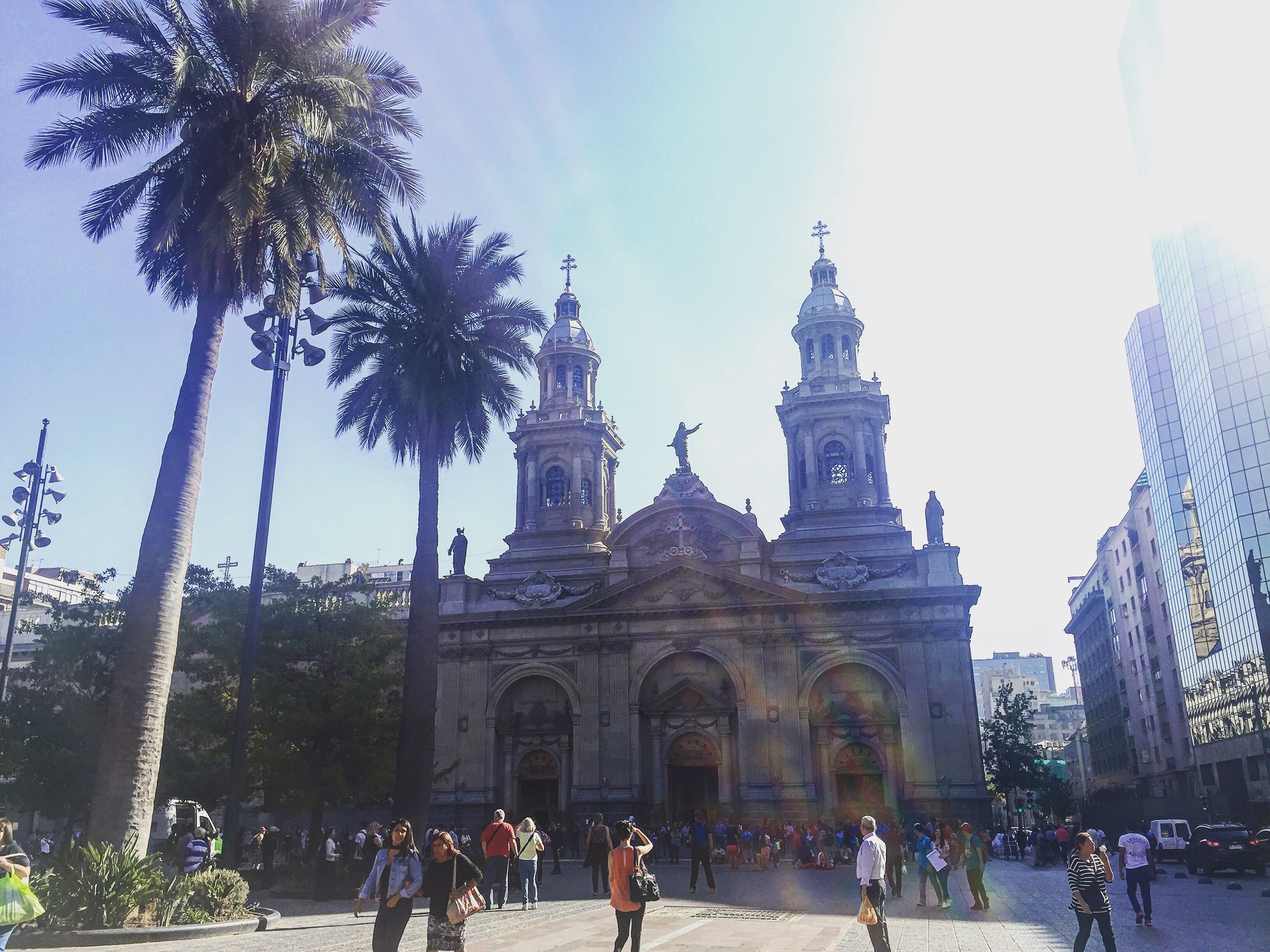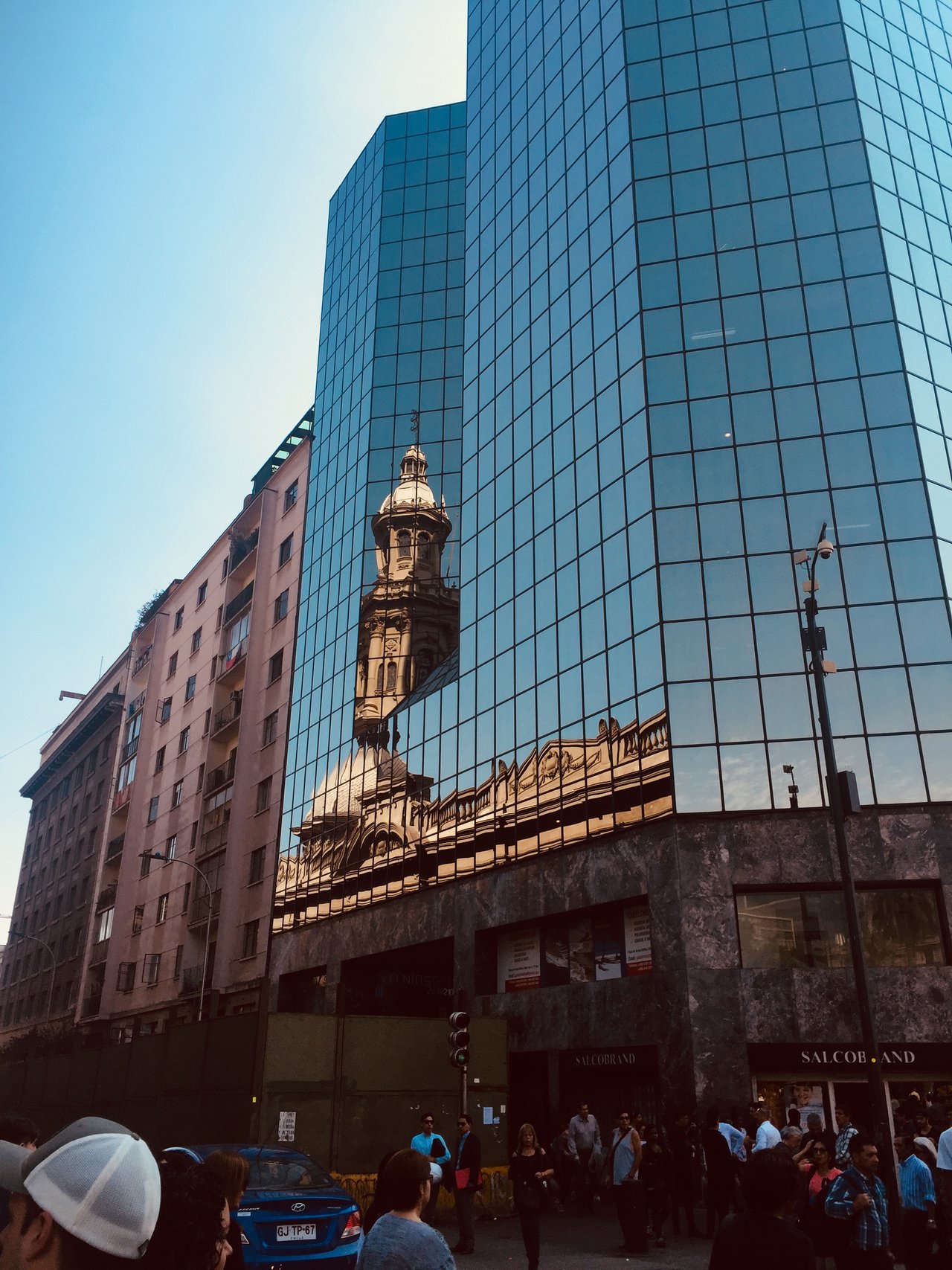 ---
As most of Plaza in the world, there are always historical and governmental buildings, fountains and statues, cathedrals and churches. I keep wondering whether or not it is required to have all those things to be a Plaza de Armas. The influence of European style was shown quite clearly in the beautiful architecture of the surrounding buildings.
Maybe not as ancient as the one in Cusco, or not as Spanish as the one in Lima, but Plaza de Armas of Santiago brought the feeling of the very best of Chilean culture and history.
---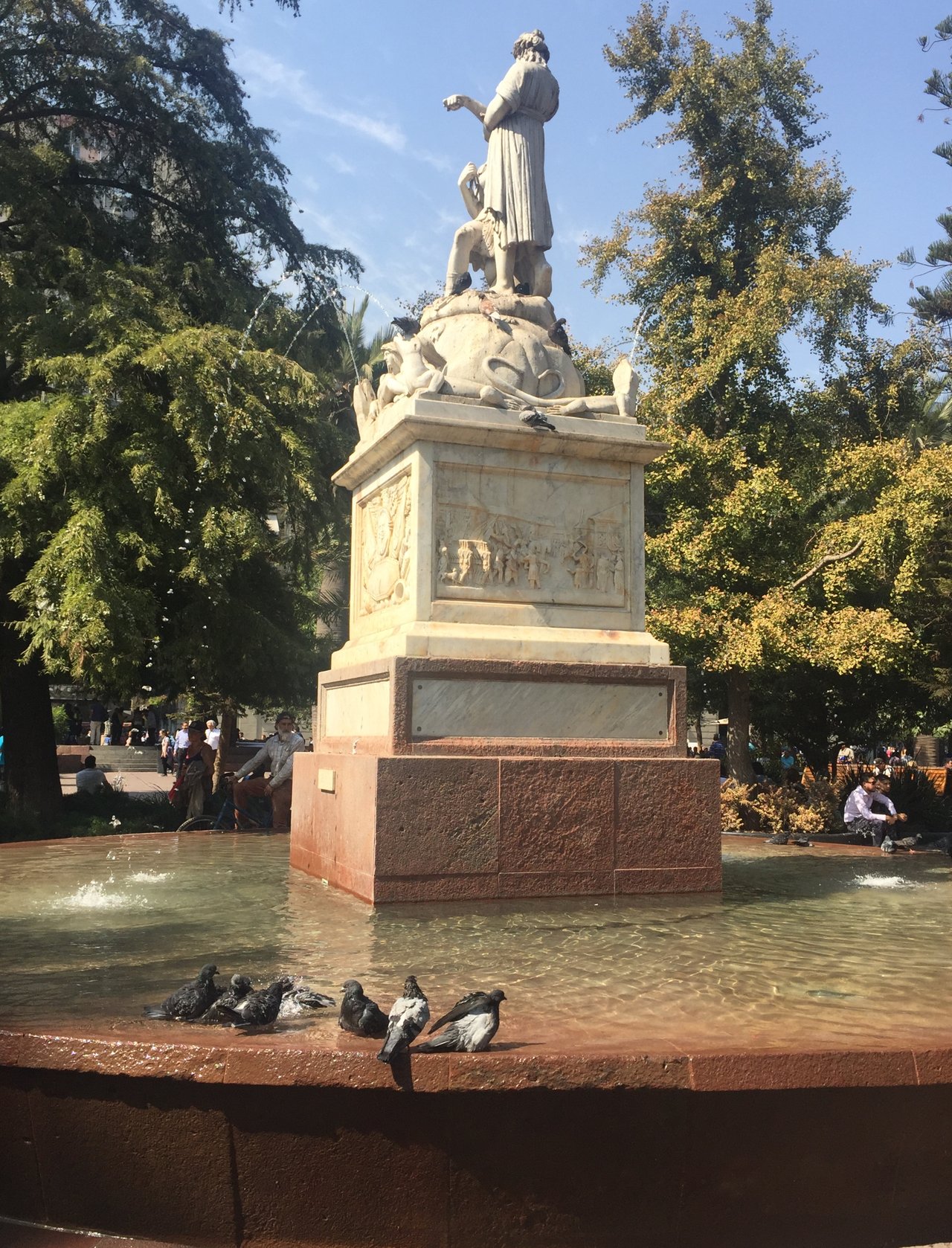 ---
It was nice to spend the other half of the afternoon strolling around the main square of the city. Probably the best spot for people watch as it is always packed with people. I actually visit this place one more time later on just for the purpose of seeing people here.
There were a lot of activities taking place in the Plaza. Street performers were in the front of the cathedral, the elders were playing chess in the corner, the artist and magicians were having their own space in the center of the square to attract the crowd, etc.
---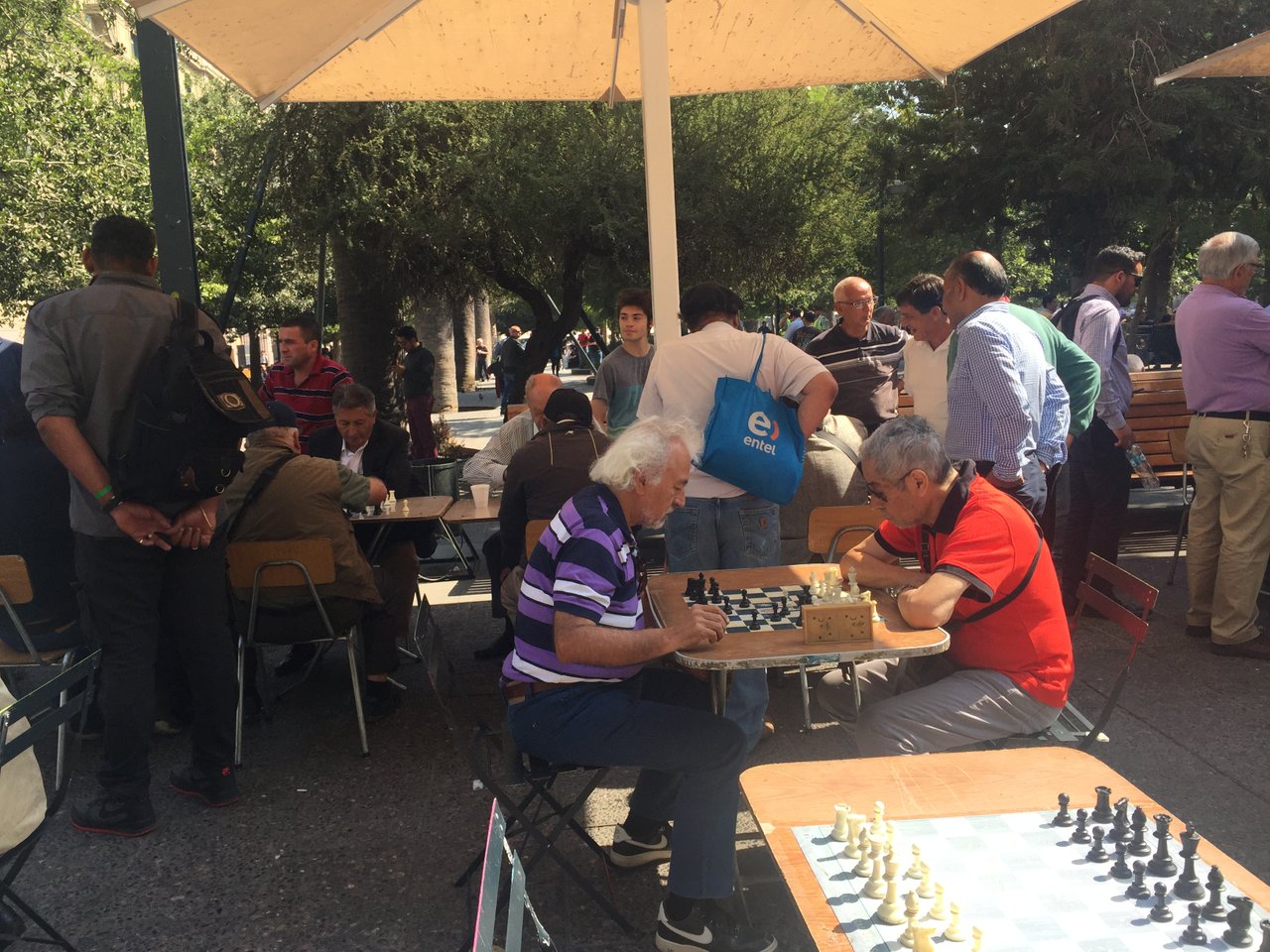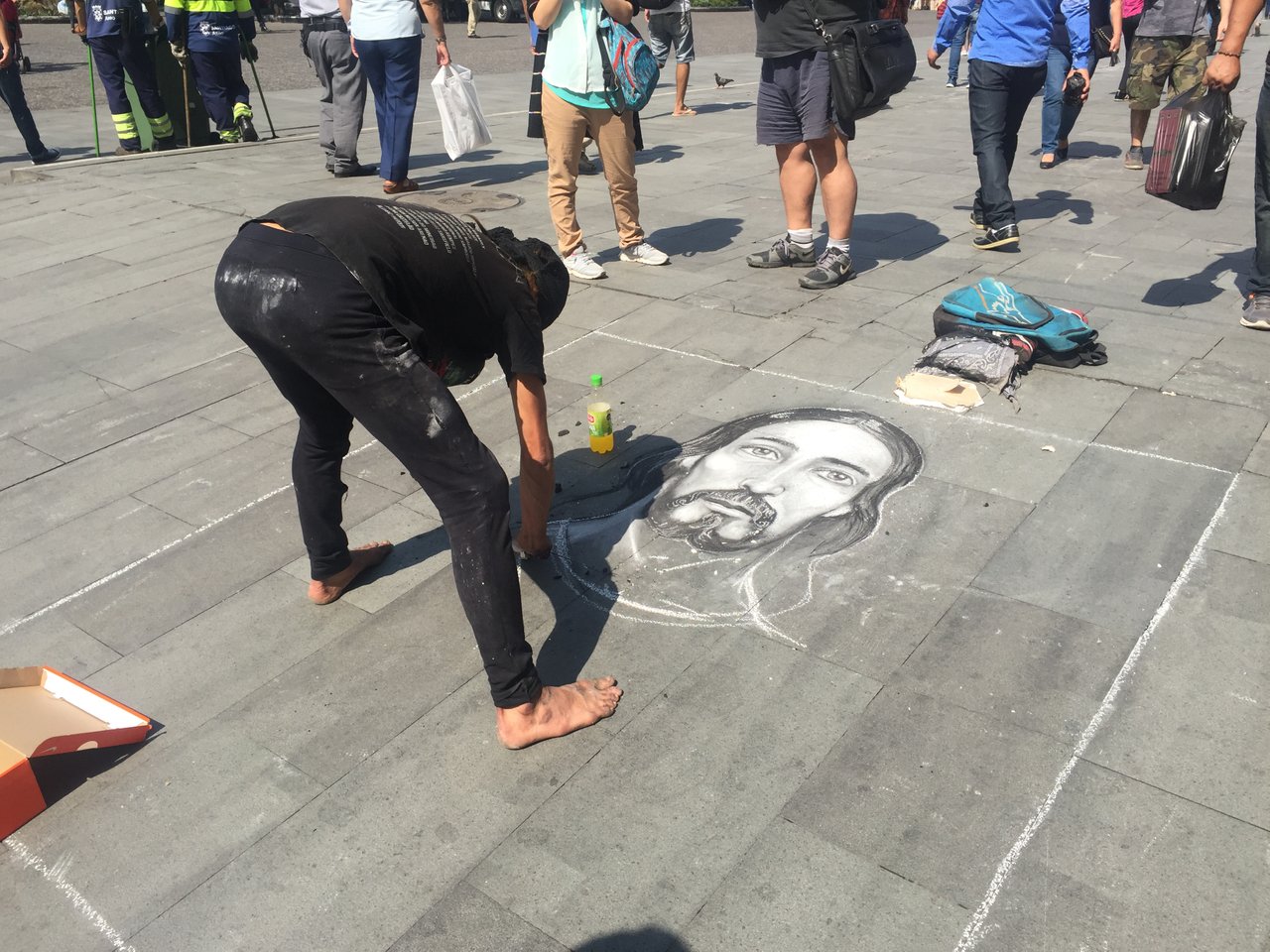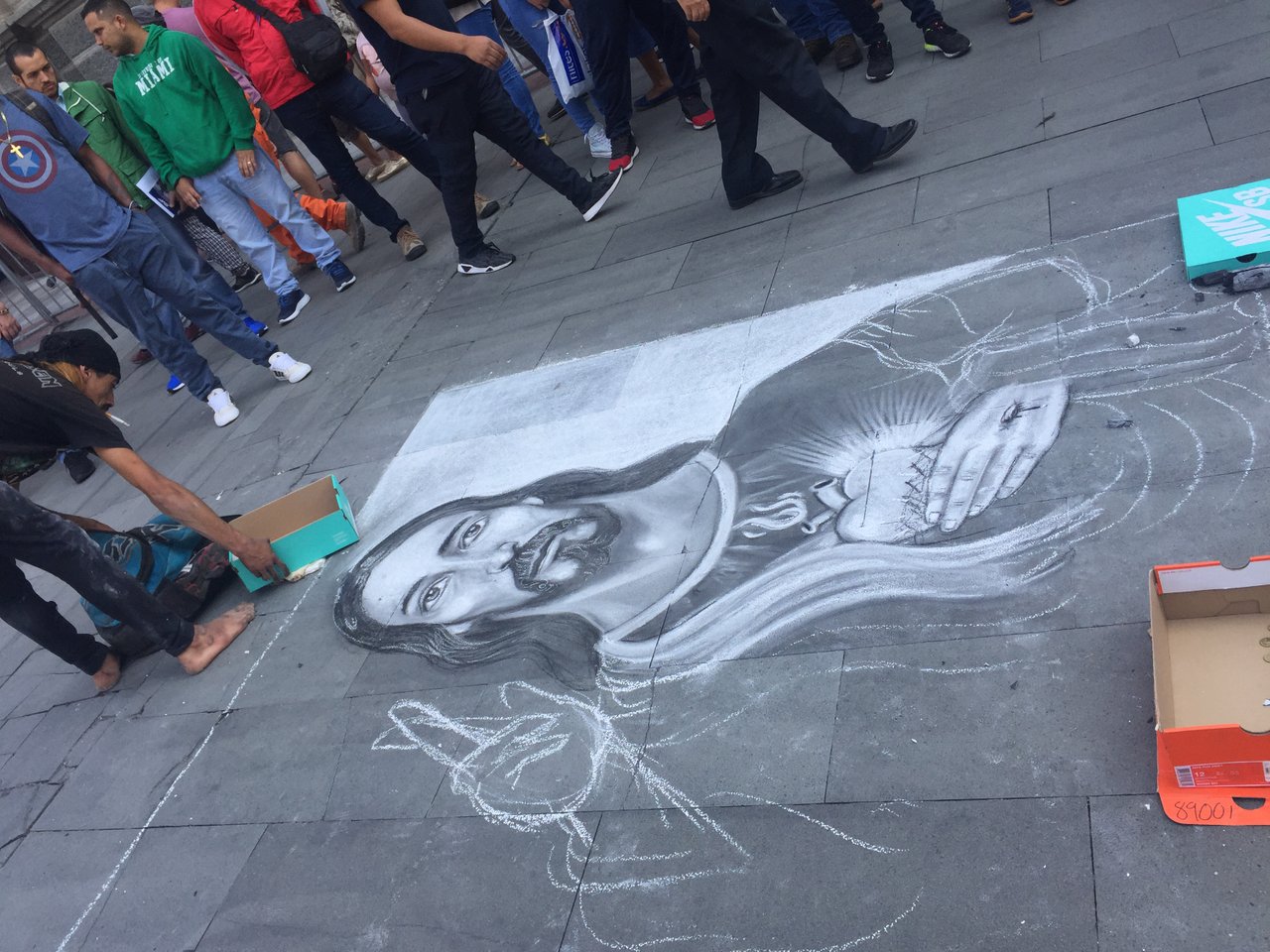 ---
Restaurants were right next to the walkway, having an ice-cream would make your afternoon wander even better. I actually had two, x2 happiness.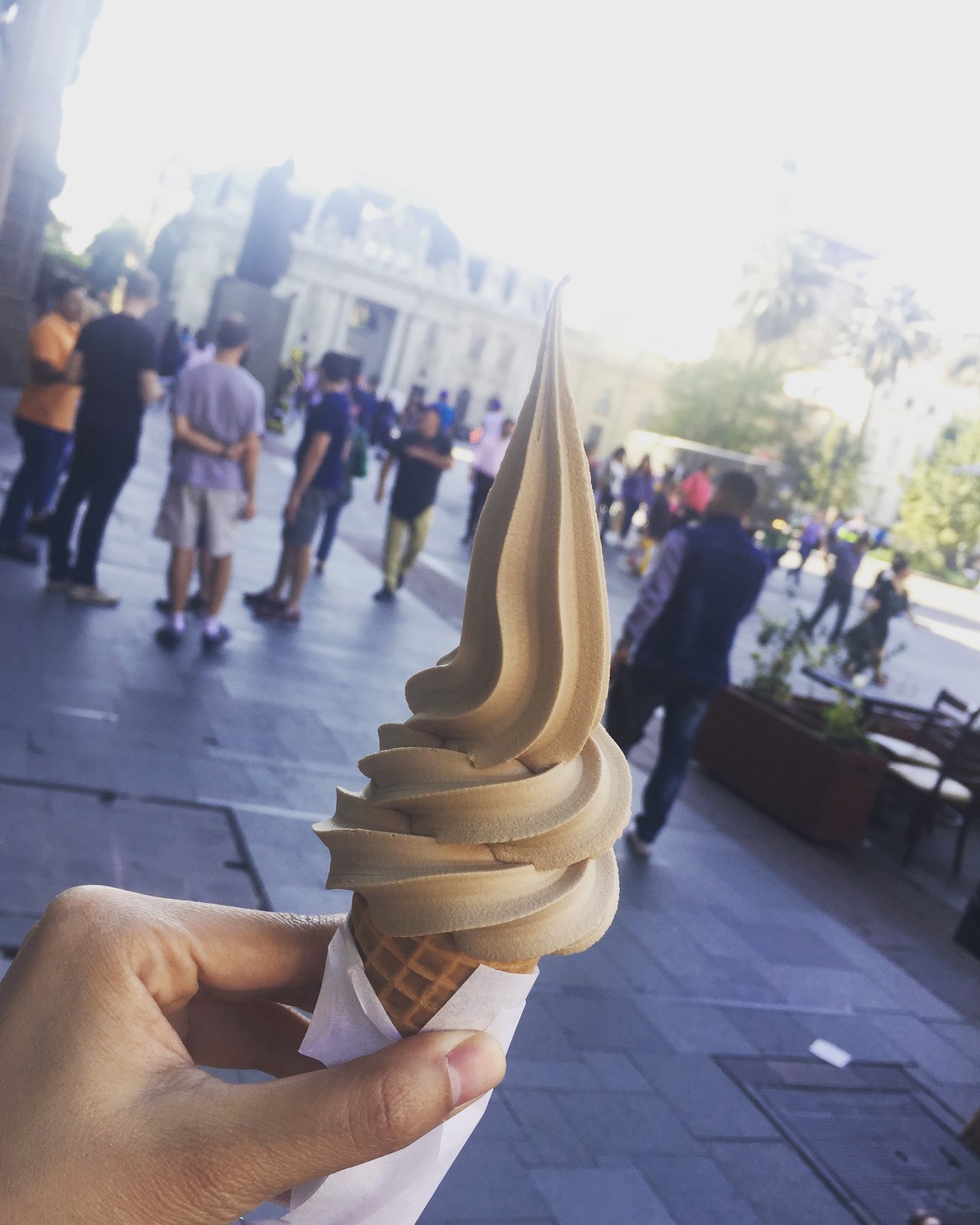 ---
That was the first time I saw police riding horses to do their duty. Is this normal in your country? Why not a motorbike or a bicycle? I just thought of how they're gonna deal with horse shit. Is it too inconvenient?
---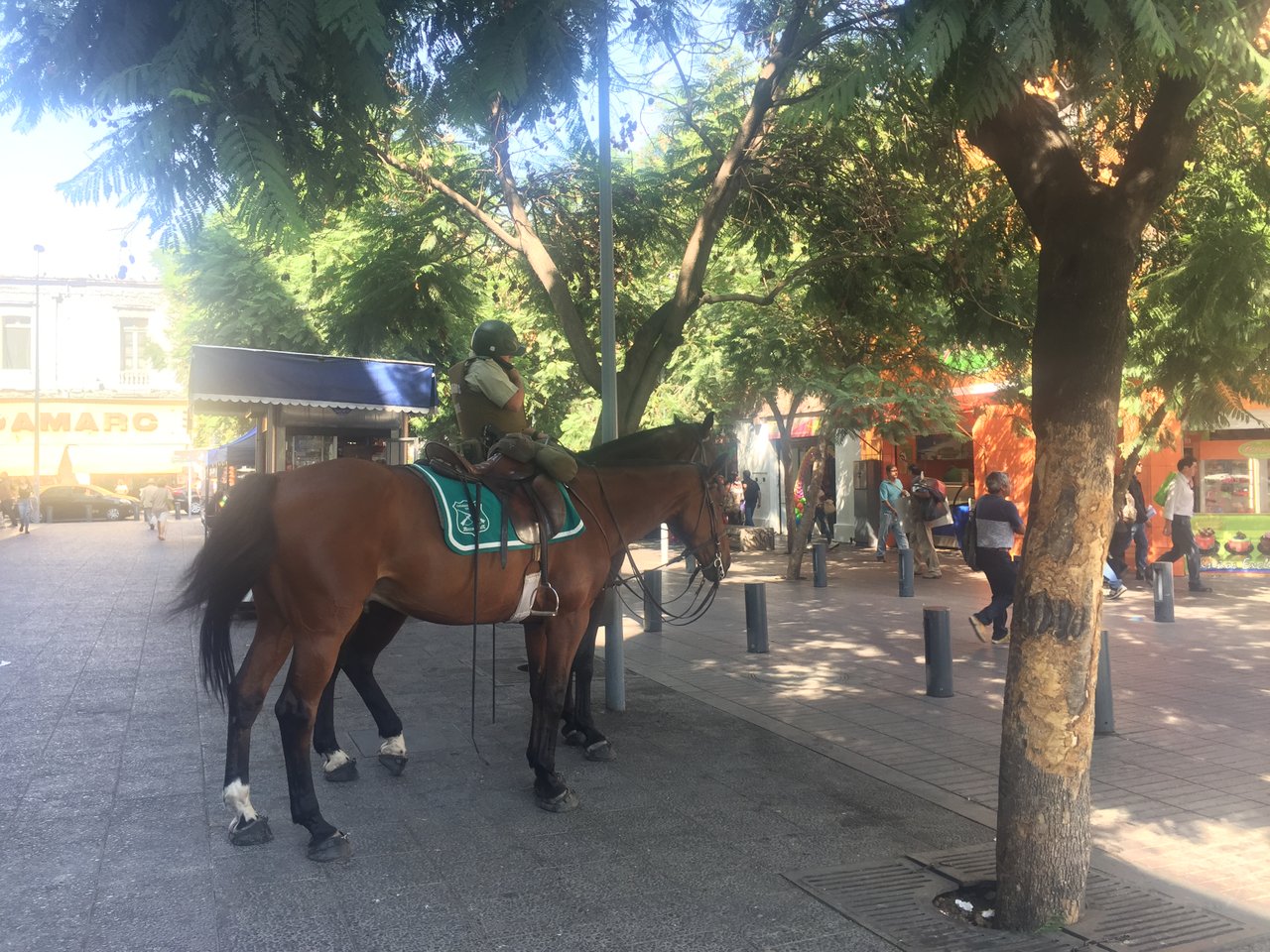 ---
Seeing the kids having fun and chasing the pigeons around the fountains seemed peaceful, but it was hard to feel totally secured while witnessing polices pulling out some man from the crowd all of sudden. It is indeed a delightful place but you can't be too careful.
---
Plaza de Armas, Santiago, Región Metropolitana, Chile: [//]:# (!steemitworldmap -33.437845 lat -70.650471 long d3scr)