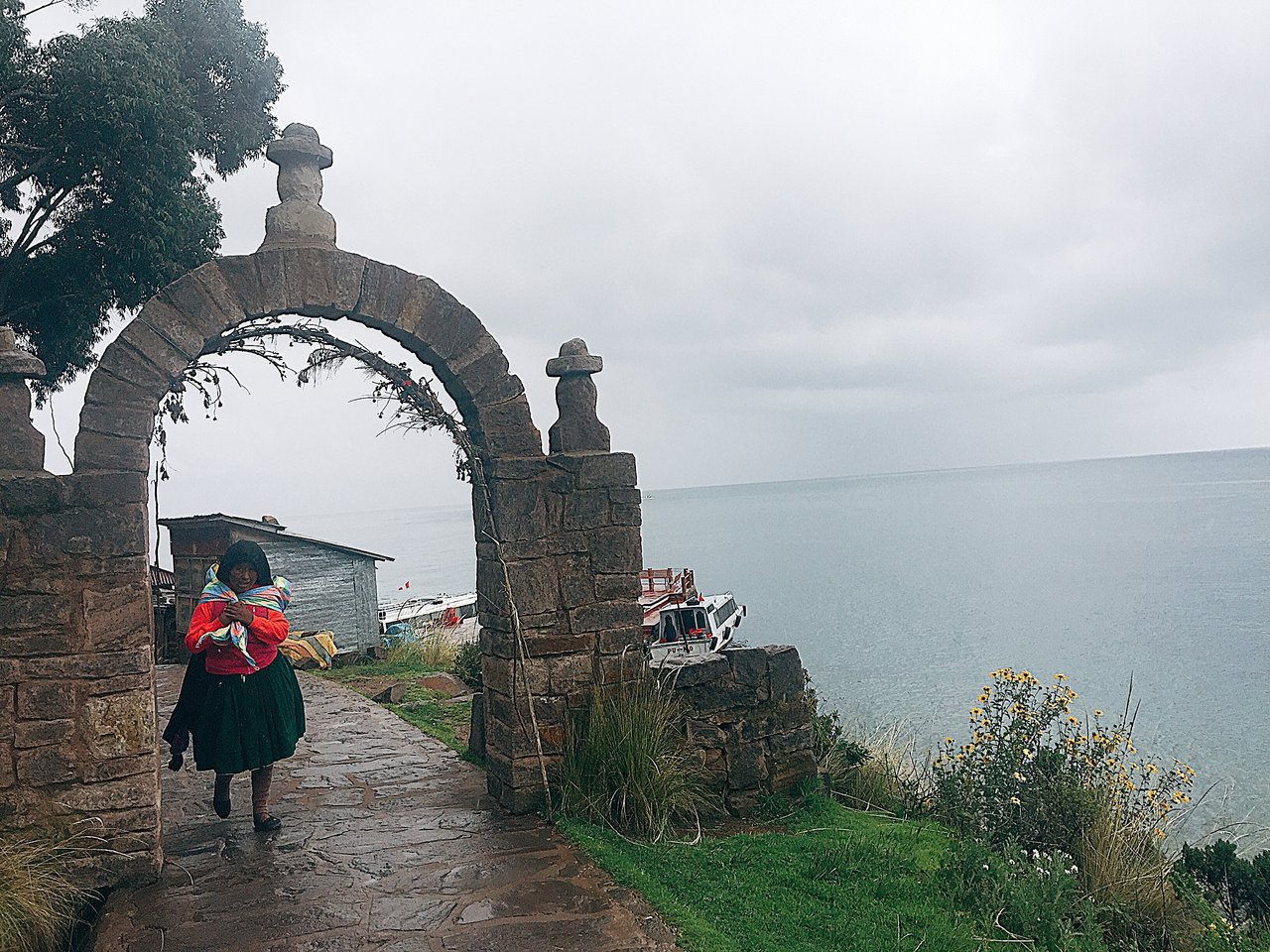 ---
When I realized that my Peru trip was about to end, and I was yet to get enough sense of the Incas, I started missing all the amazing places that I had left behind.
Lima, Ica, Cusco, etc. might be all what this country was about, I thought.
Fortunately, Peru was an amazing country that has no shortage of incredible things to explore even at its endpoint. On my way south, right in the border of Peru and Bolivia, located in Puno Region, Titicaca Lake which's known as Inca's birthplace, was hands down a spectacular spot to pleasantly fulfill my Peru trip.
My time in Puno was not so long but still enough for a highlight which was a full-day tour around the world's highest and largest lake - Titicaca. The whole Titicaca thing was great overall, however, there were always ups and downs. While the second part of the tour - Uros floating village was definitely my favorite, the first one - Taquile Island was not too bad but personally still a kind of letting down.
---
Taquile Island - Maybe I chose the wrong day...
Taquile was a mound island in the middle of Titicaca, inhabited by Taquileans and believed to be home to the best traditional handcrafted goods. The visit to the island was supposed to be an incredible experience to get to know the unique lifestyle of islanders. However, man plans God laughs. No matter how I had imagined and planned, nature had its own schedule.
---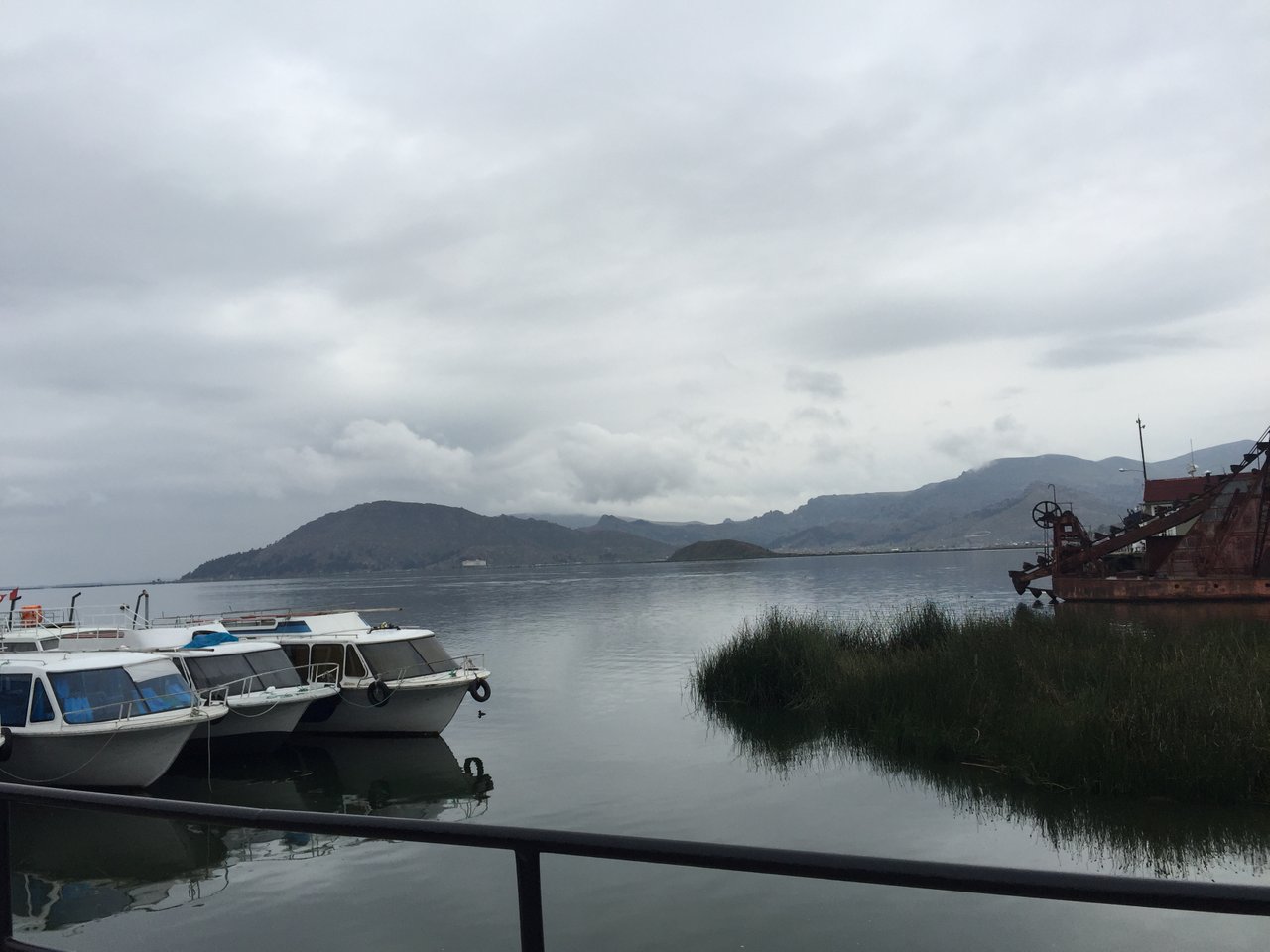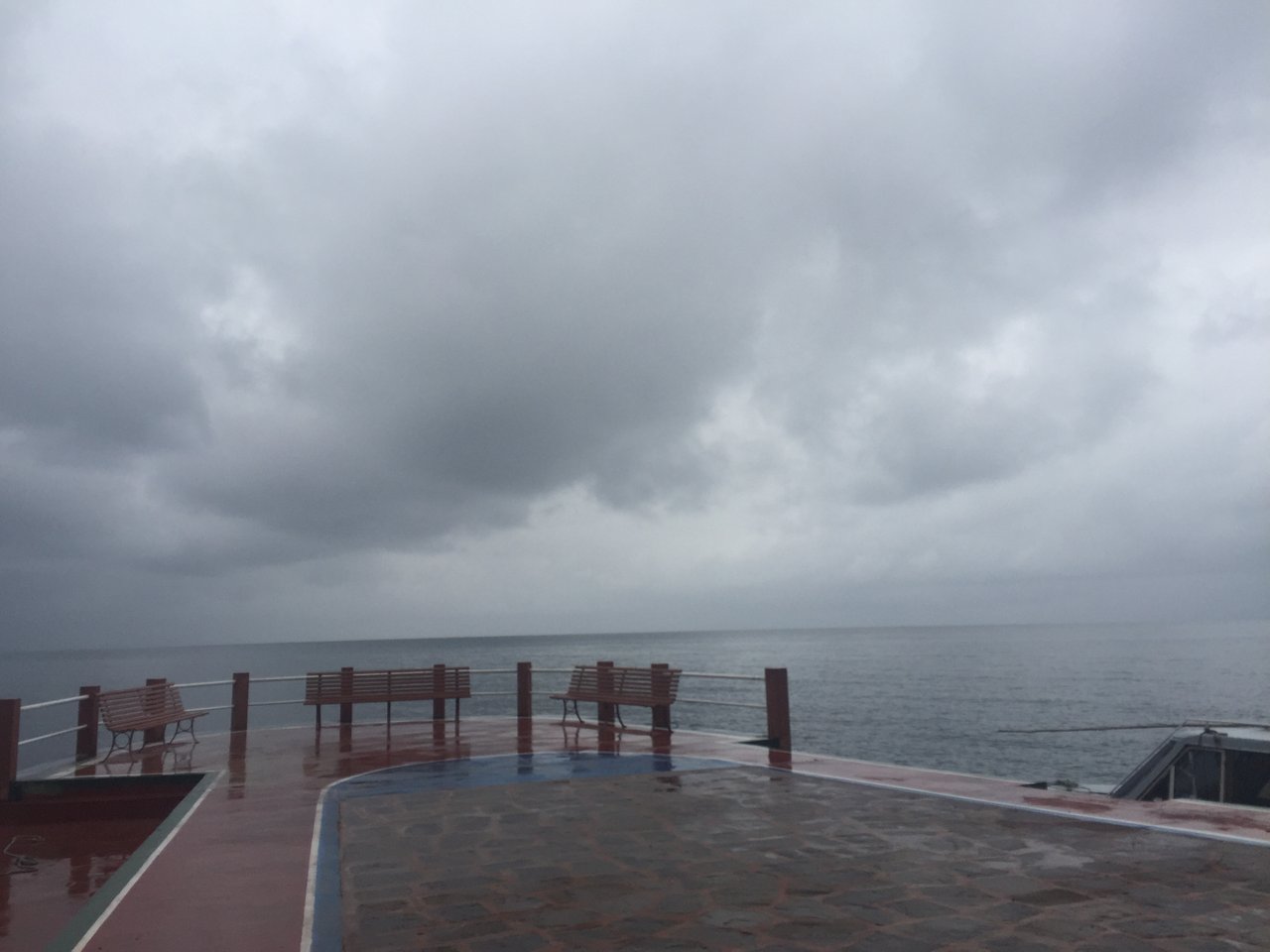 It was drizzling in the morning. For a boat tour to see the vastness and renowned deep-blue of Titicaca, what could be even worse than a dank, dark and devoid-of-sunlight day? Seeing the dreary pier almost got me to cancel the tour, honestly.
---
I got there after about 2 hours on the boat with no expectation at all due to the gloomy weather. When I gradually accepted the fact that I couldn't do anything to make the trip better but try to enjoy it as much as I can, then the Tequila island be like "No, screw you!", by showing me the whole challenges ahead with steep pathway and slopes all the way going up. Well… I didn't think that a boat trip could be that tough to take. xD
---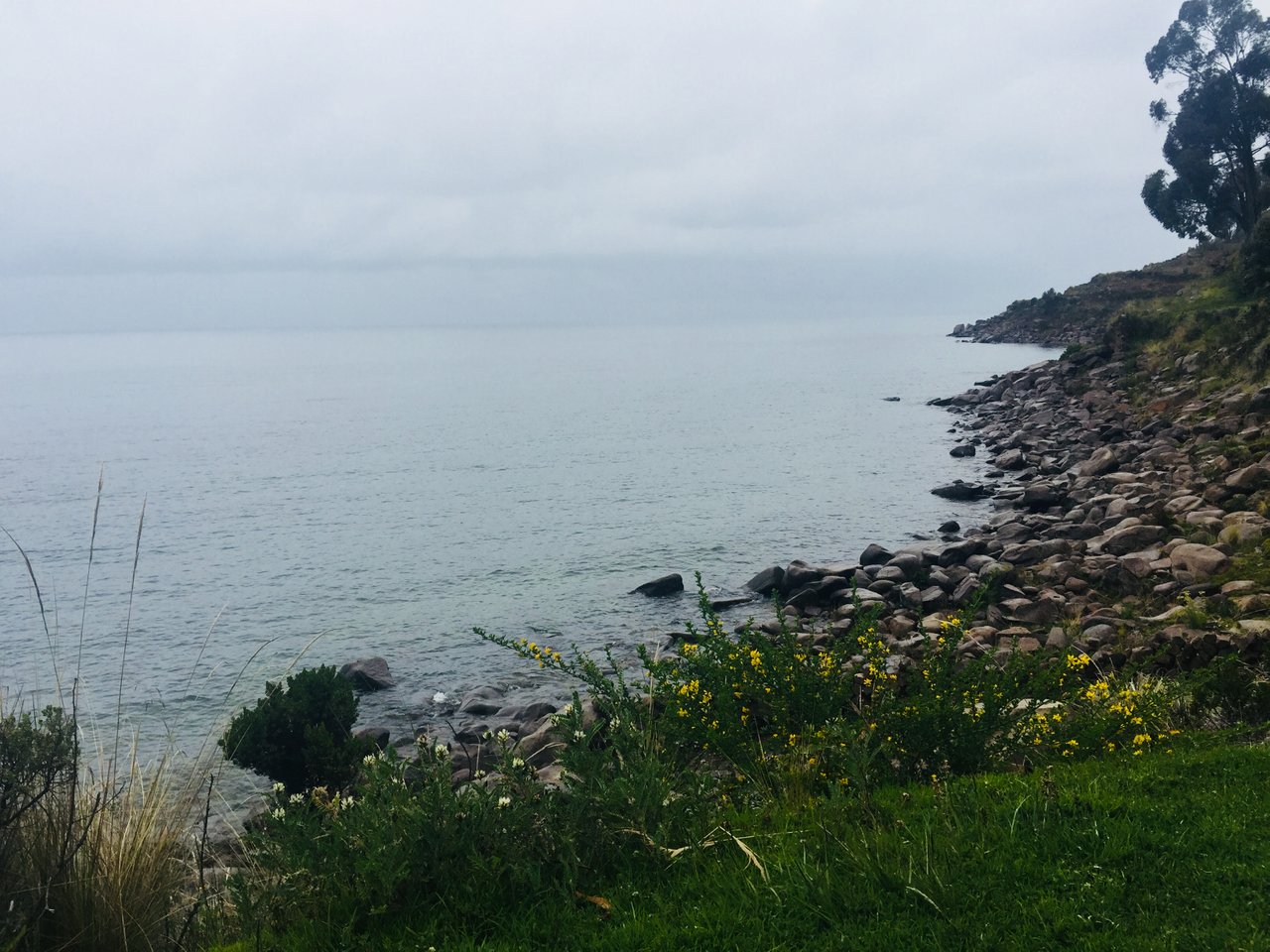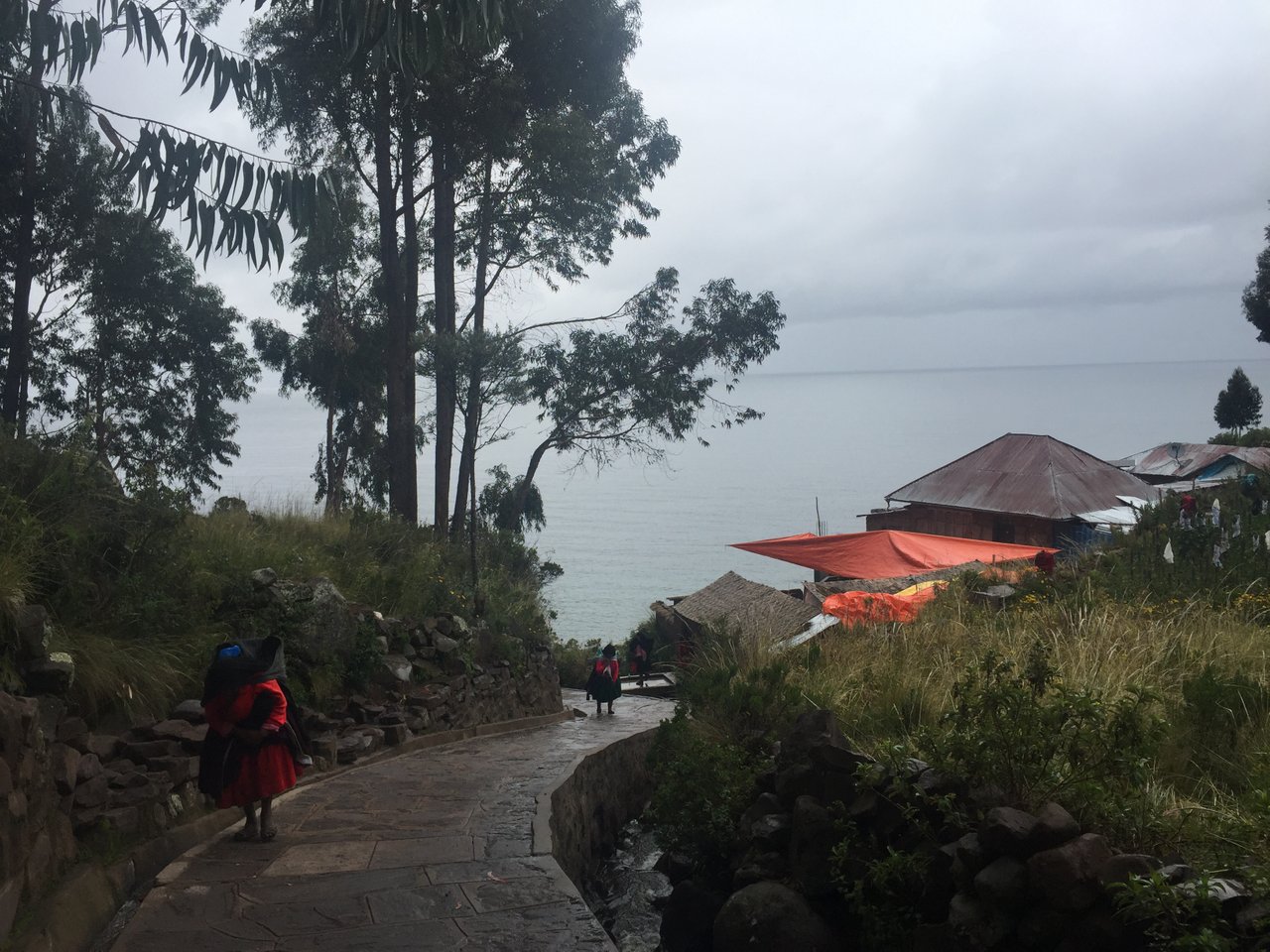 ---
If that is all it has to offer...
It was required a hike cross the steep hill to get the main plaza at top of the island, to see what this place had to offer and have lunch. It wasn't an easy walk at all, especially for someone that had been to this place right after Cusco. Since the day climbing up Huayna Picchu, I didn't feel like I would be up for some more hiking. Not to mention the elevation of Taquile was nearly 4000m above the sea level, even much higher than Huayna Picchu with "just" 2720m.
The island is quite small but don't underestimate the pathway since there are a lot of steps involved. A combination of high-altitude sickness and boat-sick seemed to be too much for me. However, what's like visiting an island without actually setting foot on it. Then I decided to take around 30 mins of hiking but felt like forever.
---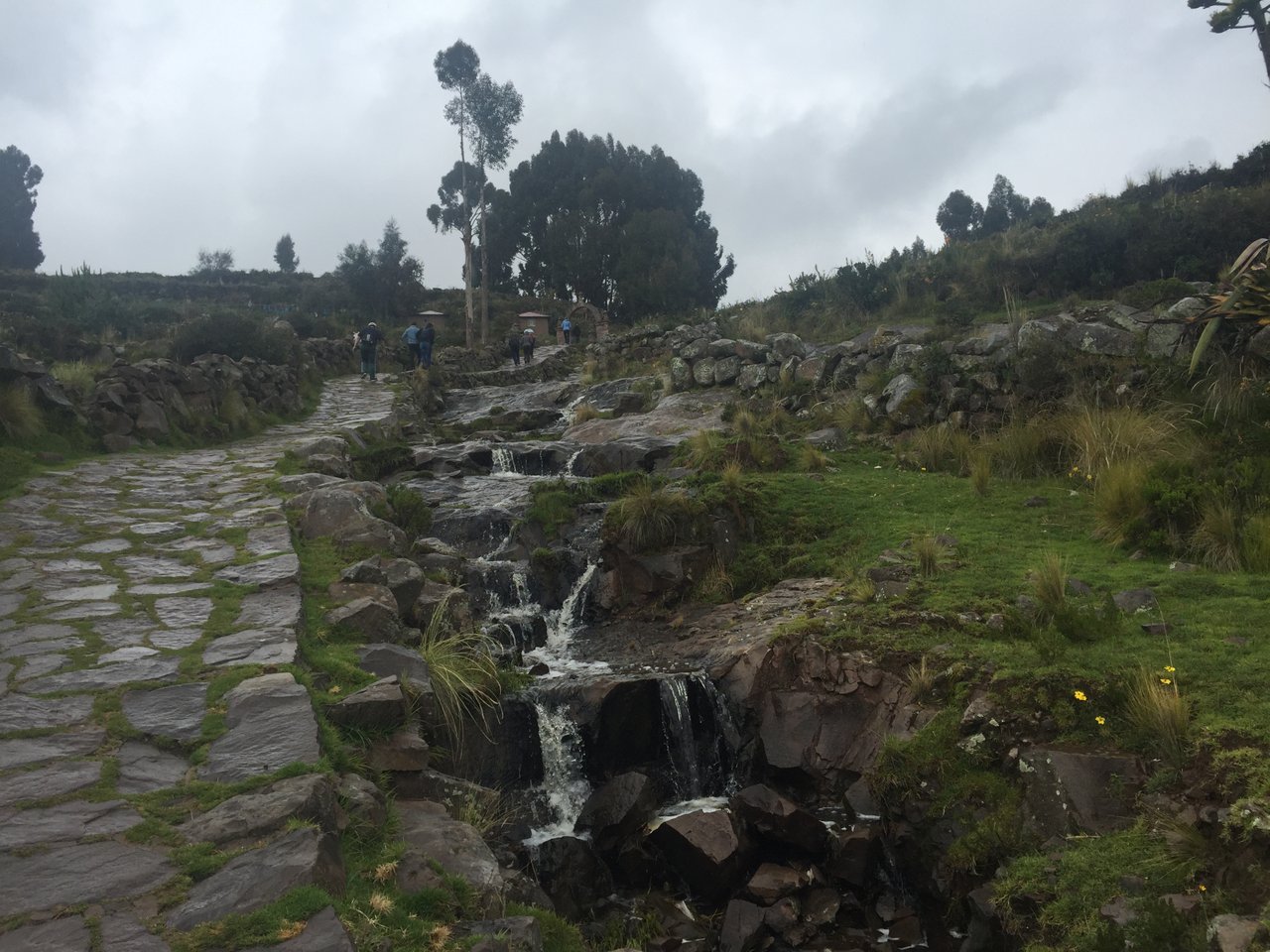 ---
It was literally breath-taking due to the thin air. I was supposed to admire the 360-spectacular view of Titicaca on the way going up as an exchange to reduce a bit of exhaustion but thanks to the rain, I couldn't see anything that's worth my effort and didn't bother taking photos either. I had my finger crossed that there might be something rewarded in the main plaza up there.
---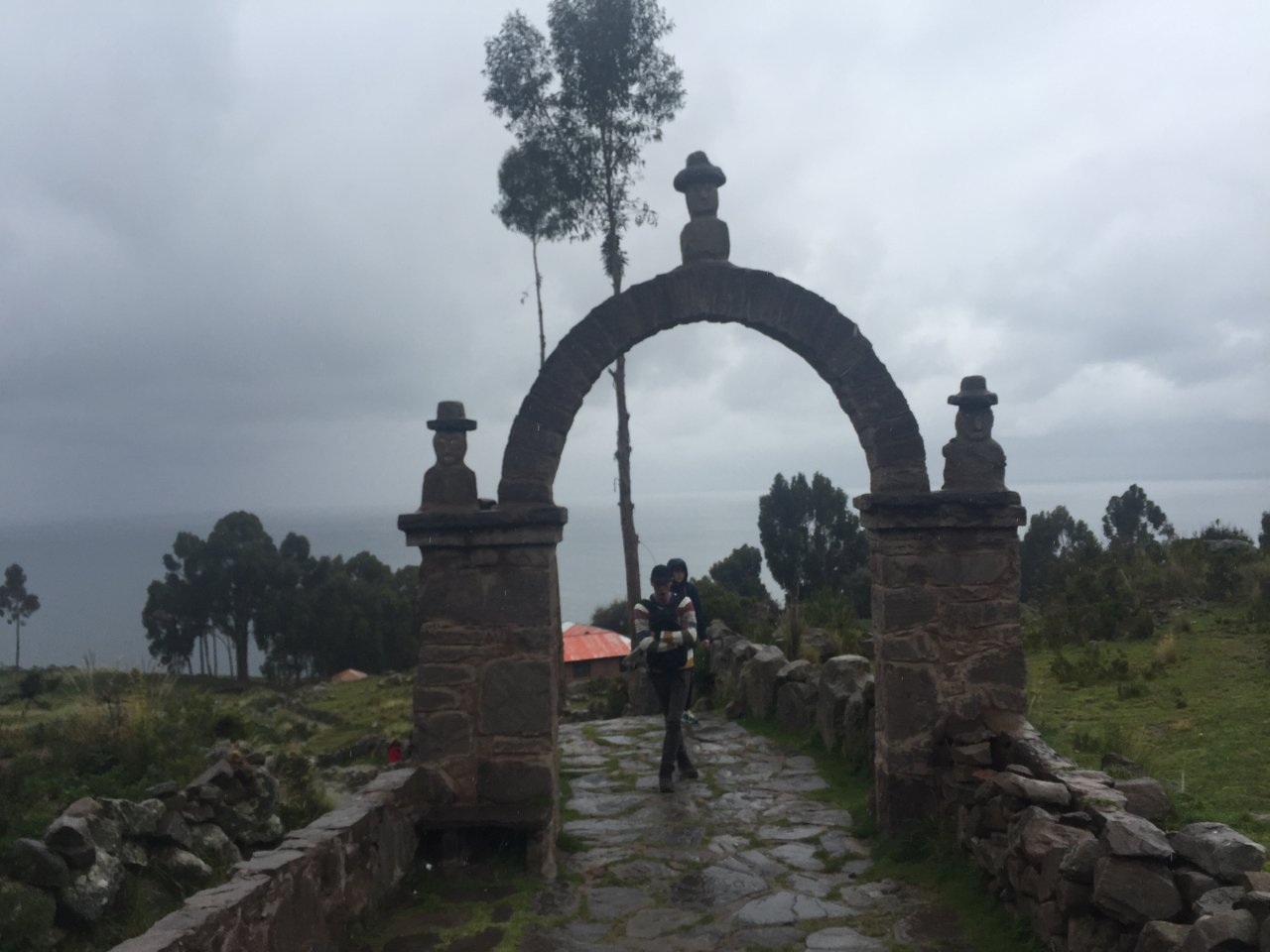 ---
But there was…nothing special to offer at all. Every outdoor activity which was normally held in the main square was canceled due to the bad weather, I guessed. All the tourists from the boat just tried to find a shelter to get out of the rain. I was completely worn out and couldn't bear climbing upstairs to see local knitting and weaving. So, we just sat there and waited for the lunchtime to come.
---
Well... Lunchtime. Surprisingly, it was a good one.
As long as the rain creased, everything seemed to be much better.
I started feeling of authenticity when visiting the restaurant. Actually, it wasn't a proper restaurant, but just a Taquilean family where they allowed us to enjoy their typical and traditional meal. How lovely the lunch was prepared in the back yard while the tourist staying inside and listening to the music.
---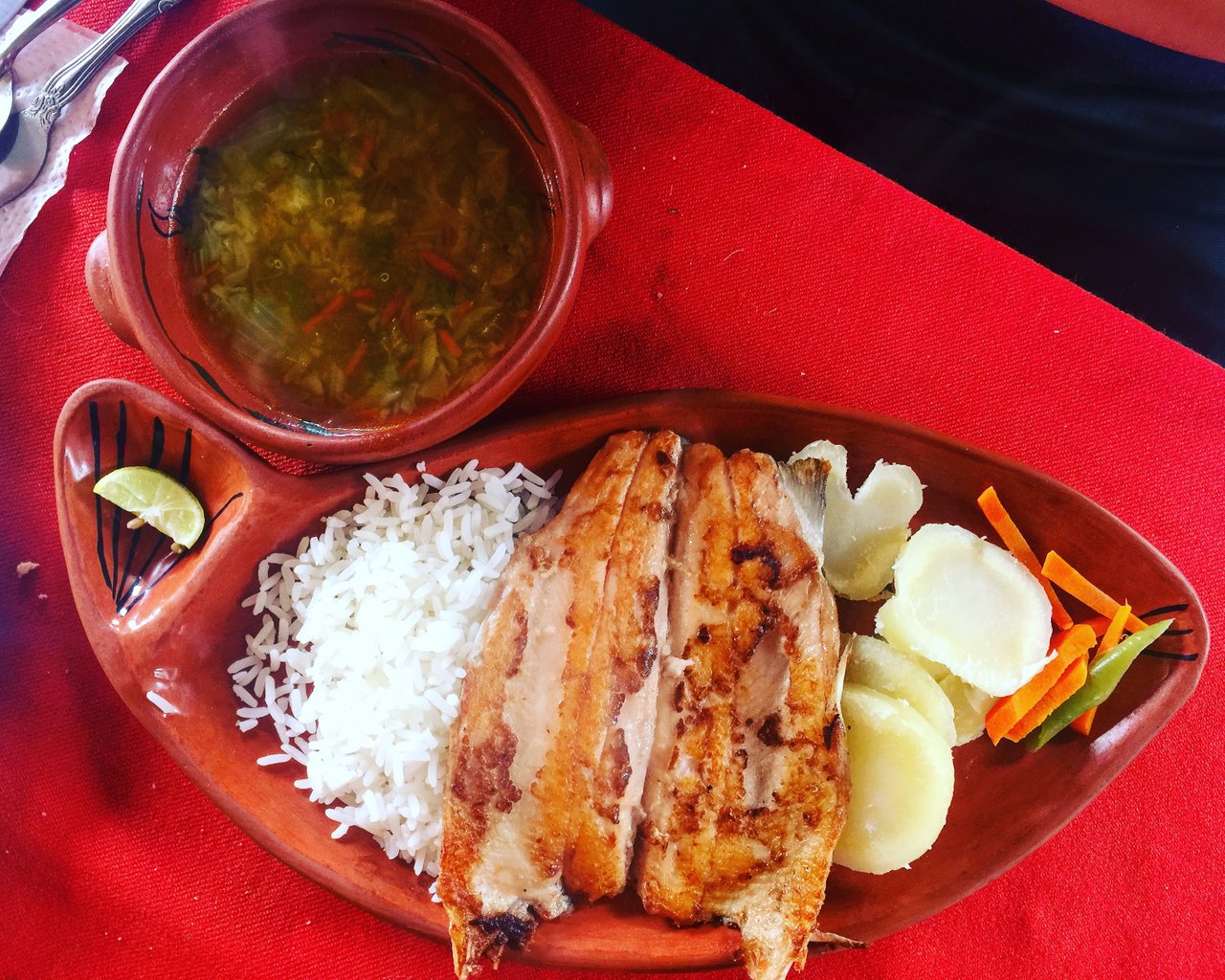 The warm Quinoa soup came first, then a delicious grilled trout came up later as entrée. I was told by a guide that here in this island, men always do knitting and fishing, while women do weaving and farming. All these foods were produced on their own. Islanders here had their lives quite separated from the rest of the world.
---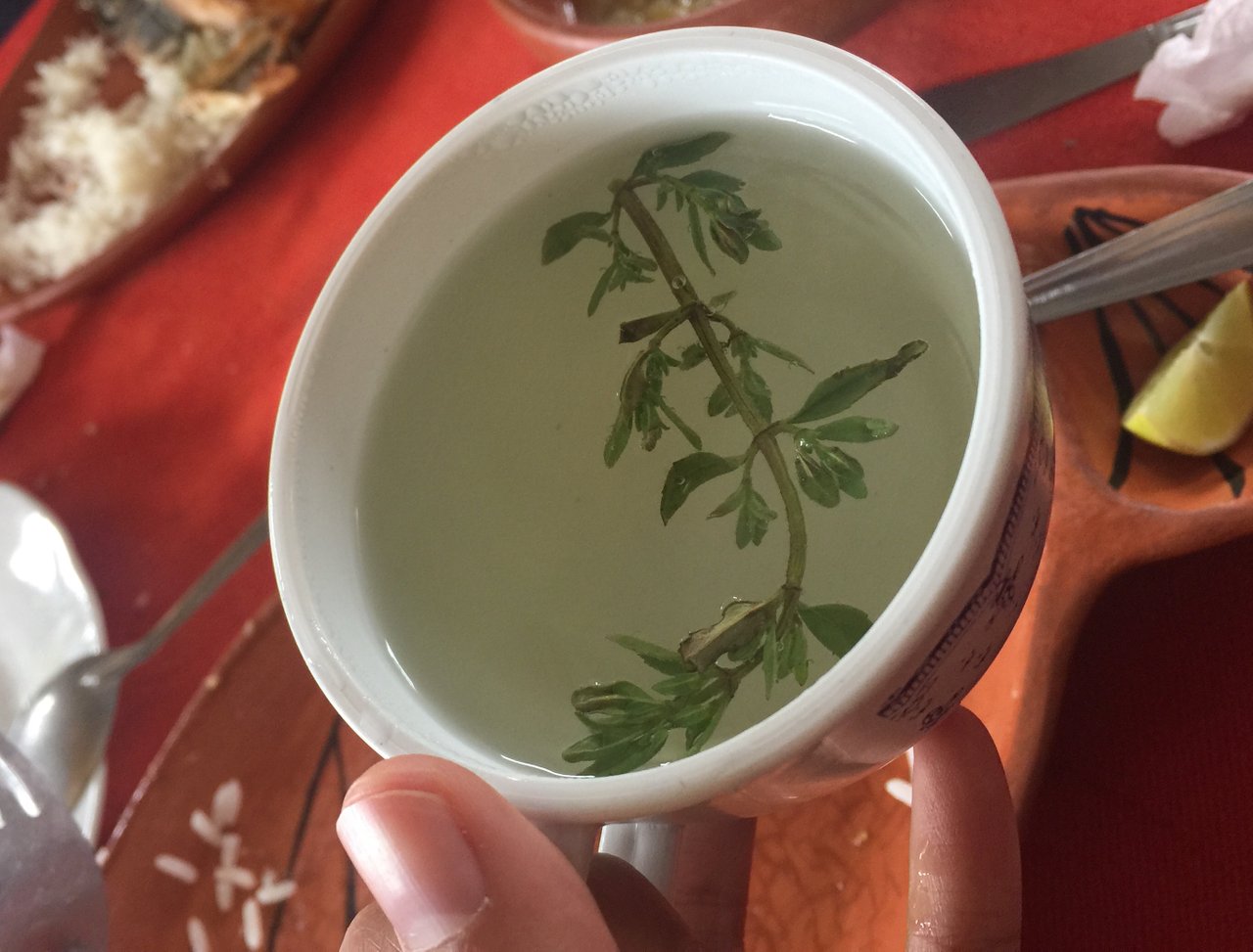 The main course was good and full sense of indigenous, but what I liked most was a cup of muna tea offered to us right after lunch. I had never had anything like that before. Just a cup of hot water and a stem of muna leaves, then please help yourself to take a sip of the best tea in town. Known as an Andean mint, the pleasant minty scent would probably warm up your body, relieve your stomach after a heavy lunch and clean all the fish smell in your mouth. Its smell was very strong to the point that I had just played with muna leaves once and the mint-like aroma wafted over my fingers for the rest of the tour.
Only growing in this cold highlands of Andes, locals have been used muna as a remedy for many types of sickness. And along with coca leaf, muna is believed to be a helpful alternative for high altitude sickness as well. Tried and true. I felt so much better with just a cup of tea and even asked for refill. And just like coca, customs in most of the countries will not be happy to let these kinds of herbs to pass through their border, so you better have it as much as possible when you are still in Peru.
---
I didn't really have a chance to know it better.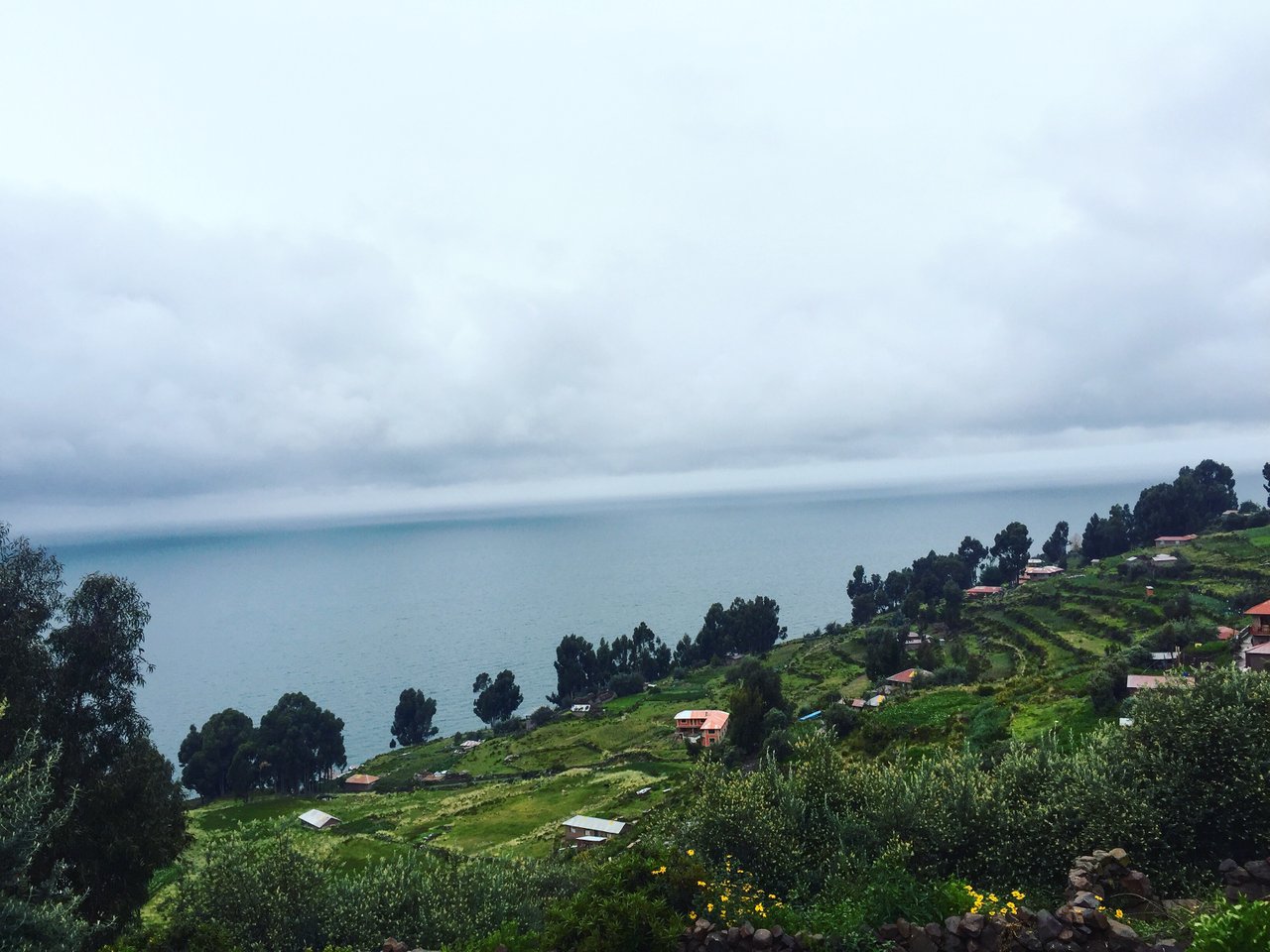 ---
The rain stopped, the sky started to be brighter, and I finally had a decent view of the island and the extensive lake. Totally different from the time I had just got here, walking down was very relaxing and the experience of Taquile was getting so much better.
It is understandable that people claim it as the most preserved culture which is remained almost intact and untouched by modernity. There is no any sort of transportation at all, not even a bicycle. Tourist finds it tough to climb up the island while locals walk up and down every day carrying tons of stuff from the mainland. Maybe the hike we took was also a chance for us to experience the very unique way of life in the place where Taquileans call it their home.
---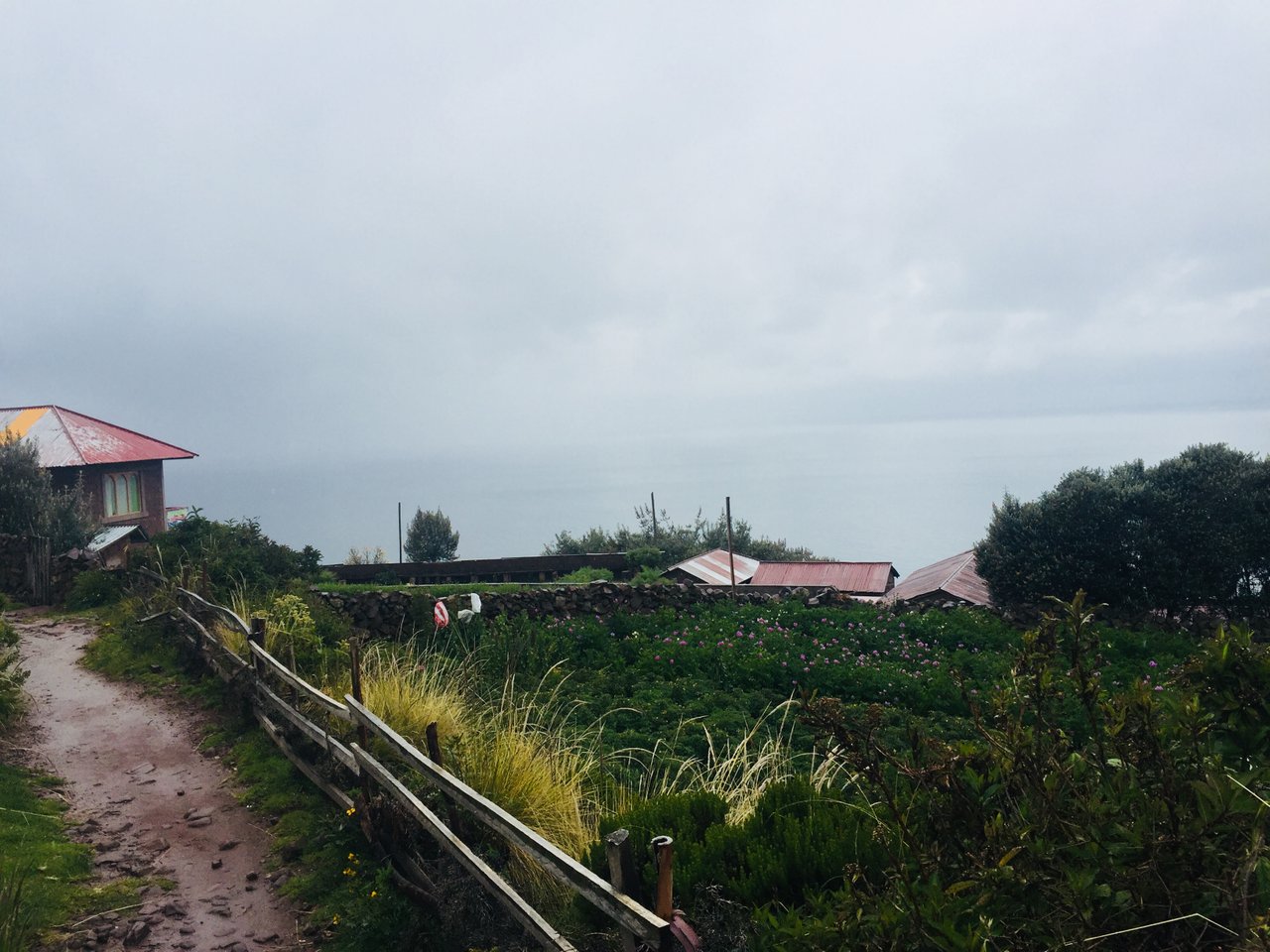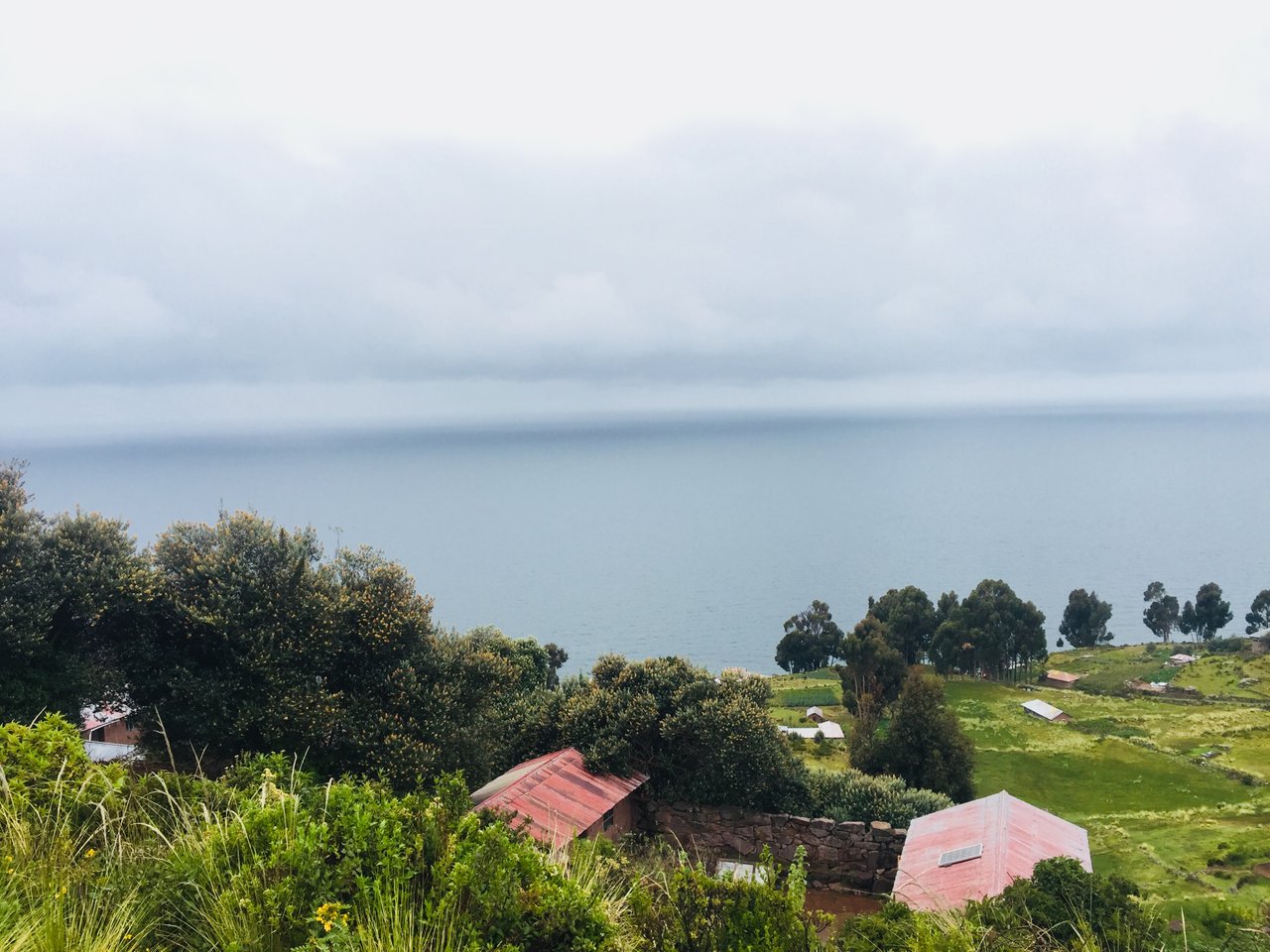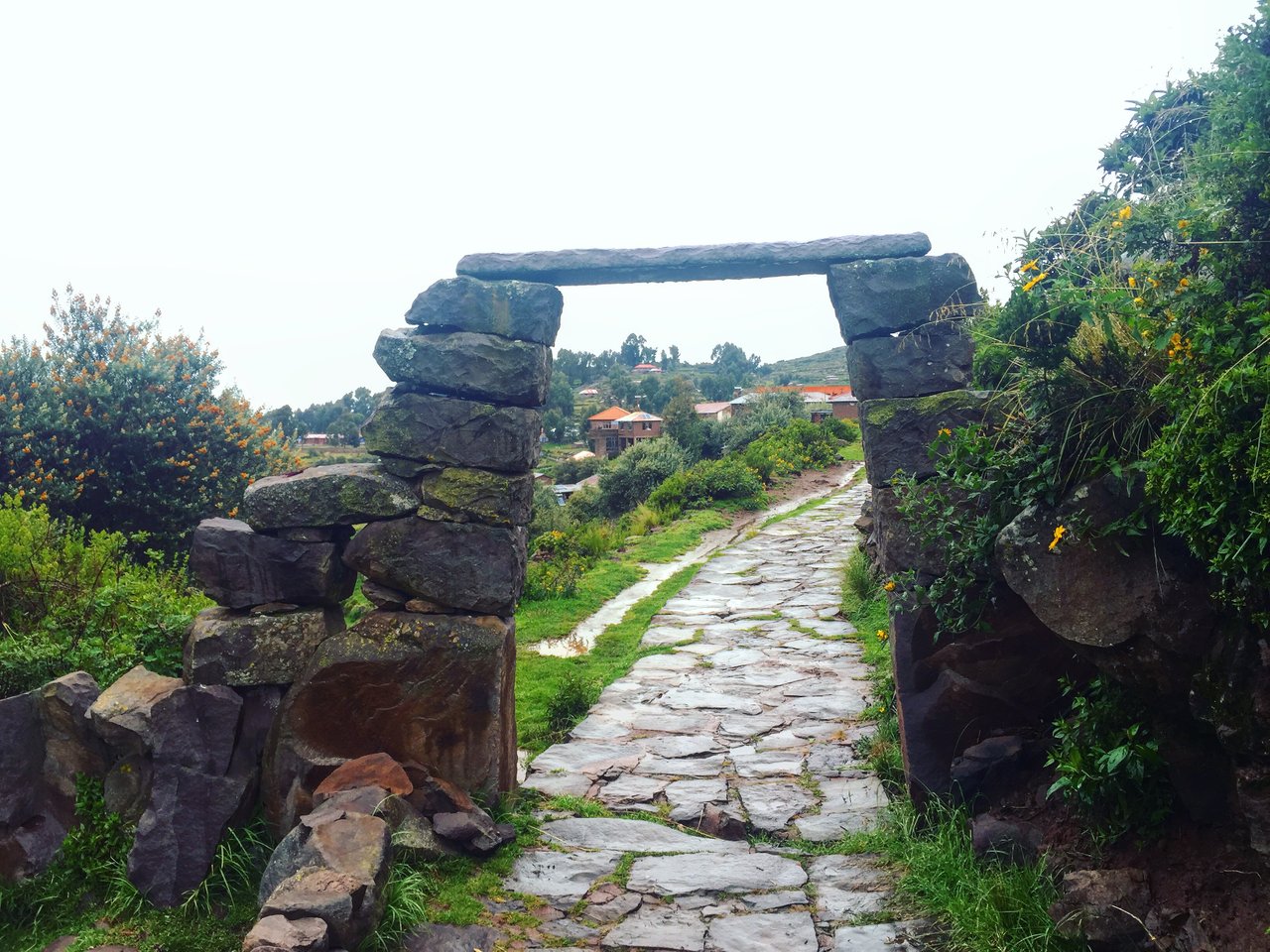 ---
The tradition of the island was still very much alive as it's supposed to be. It was very interesting to see those shy but curious ladies in traditional costume looking bashfully at the tourists crossing by their houses. So sad that when I just started getting to know the place, it's time for us to leave and continue our boat trip.
---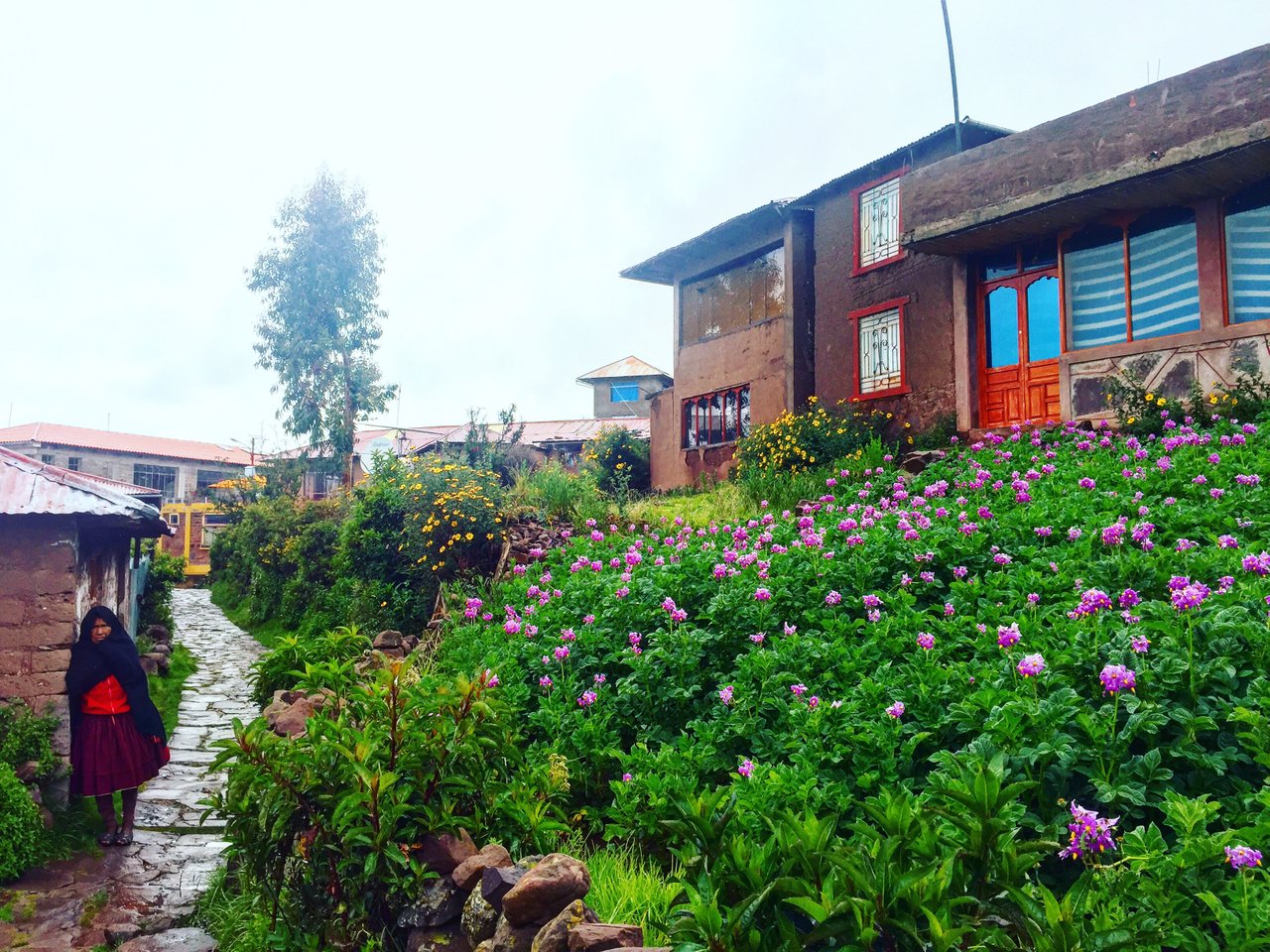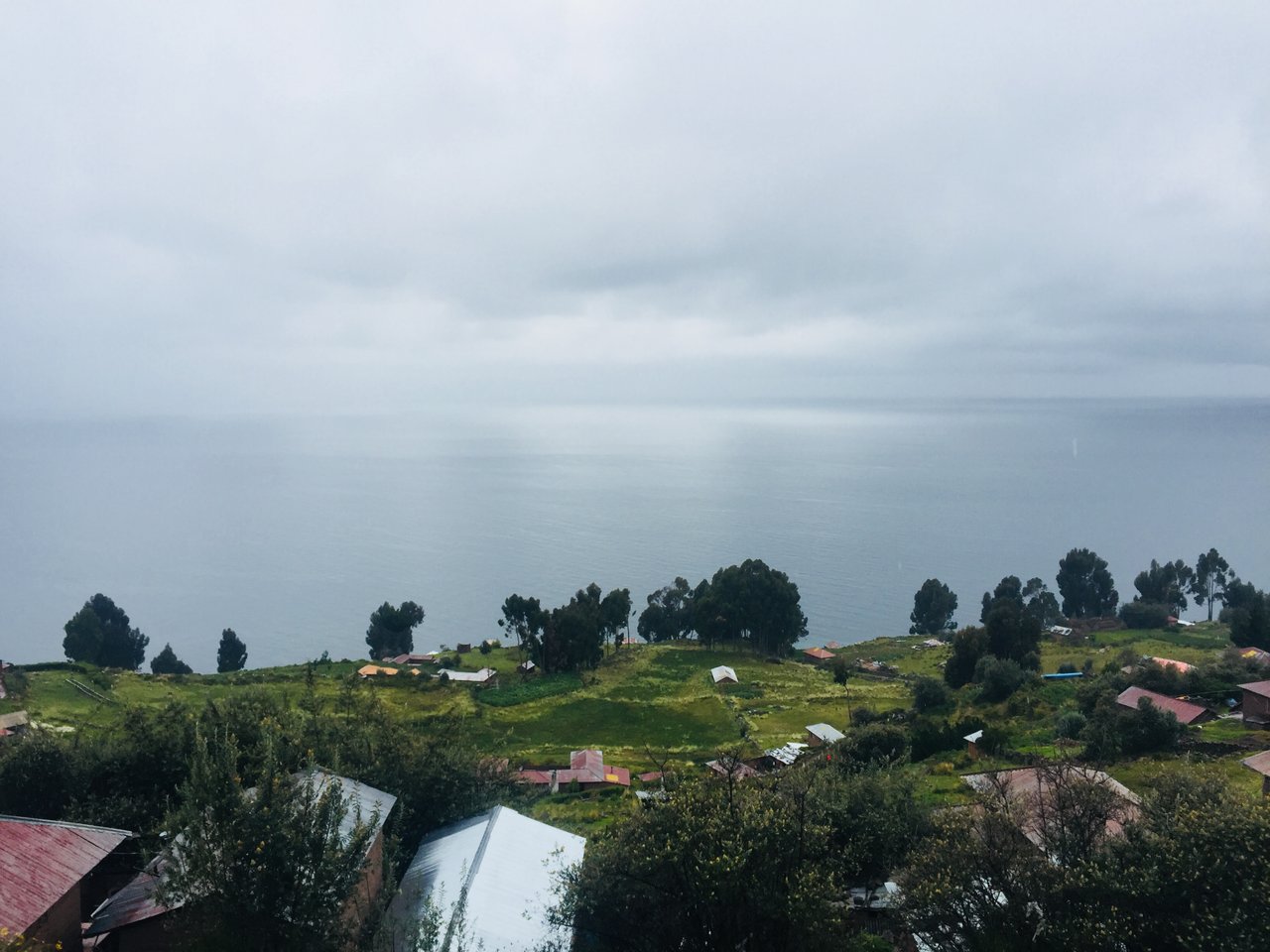 Personally, I believe Taquile Island is not a kind of stop to fill up the tour but actually worth a visit. I just think that I didn't really have a chance to visit the island at its best. It definitely has more than that to offer, and I, unfortunately, chose the wrong day to go on a trip.
However, there was still a half tour ahead and hopefully, the best part was yet to come.
---
Uros Floating Island – A perfect endpoint to fulfill my Peru trip.
To be continued…
---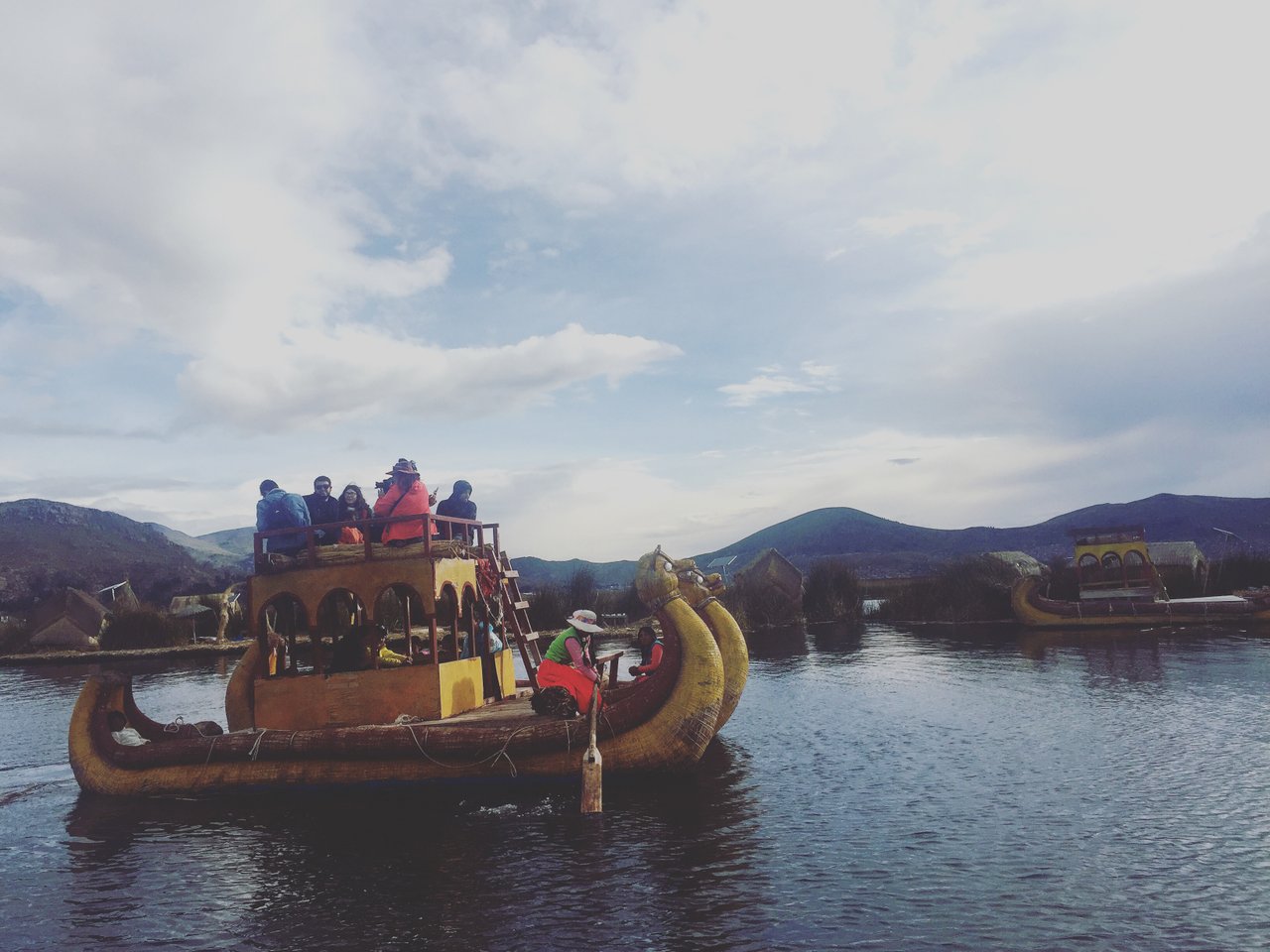 ---
Taquile Island, Peru (Isla de Taquile): [//]:# (!steemitworldmap -15.769526 lat -69.685357 long d3scr)