Peru was an amazing country that has no shortage of incredible things to explore even at its endpoint. On my way south, right in the border of Peru and Bolivia, located in Puno Region, Titicaca Lake which's known as Inca's birthplace, was hands down a spectacular spot to pleasantly fulfill my Peru trip.
My time in Puno was not so long but still enough for a highlight which was a full-day tour around the world's highest and largest lake - Titicaca. The whole Titicaca thing was great overall, however, there were always ups and downs. While the second part of the tour - Uros floating islands was definitely my favorite, the first one - Taquile Island was not too bad but personally still a kind of letting down.
---
Part 1: Taquile Island - Maybe I chose the wrong day...
Read Part 1 here
Part 2: Uros Floating Islands – A perfect endpoint to fulfill my Peru trip.
It was very sad to leave Taquile Island when I just started getting to know it. However, there was a good sight that it stopped raining, the sky seemed clearer, and I still had a half-day excursion ahead. Hopefully, the other destination - Uros Floating Islands would not let me down.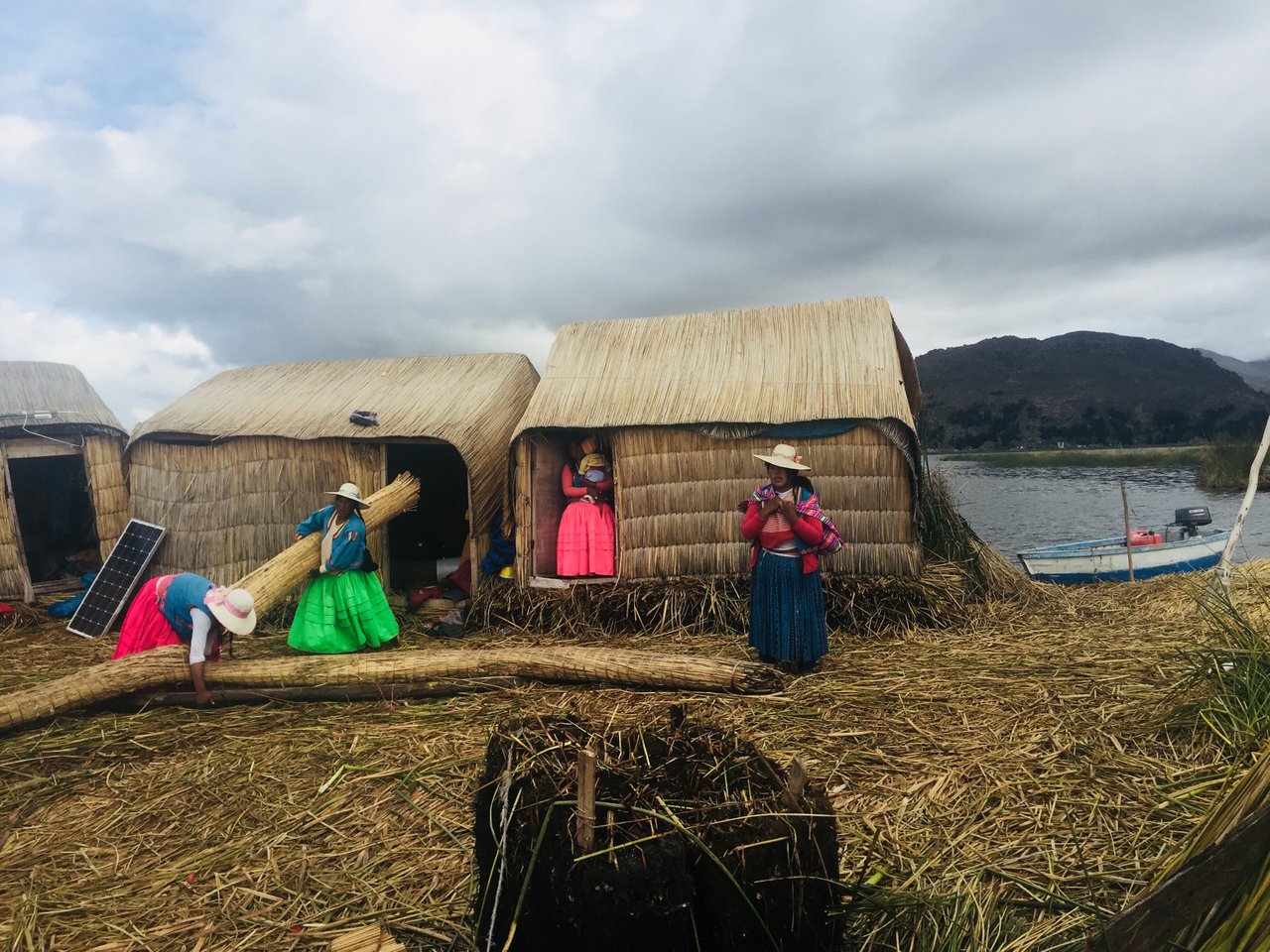 And yes, It's hands down the experience of a lifetime.
Living in a not so solid ground is not for everyone but a small group of South American tribe known as Uros has been calling floating islands their home for centuries.
I had done my homework, but the floating islands still amazed me for what it had to offer. The spectacular landscape, the fascinating stories, the pure and innocent people and the amazing handicrafts. The whole thing was just amazing and unbelievable. I had never visited any place that much unique and wasn't prepared myself enough for such an incredible experience. It definitely deserves to earn a spot on any South America travel plan.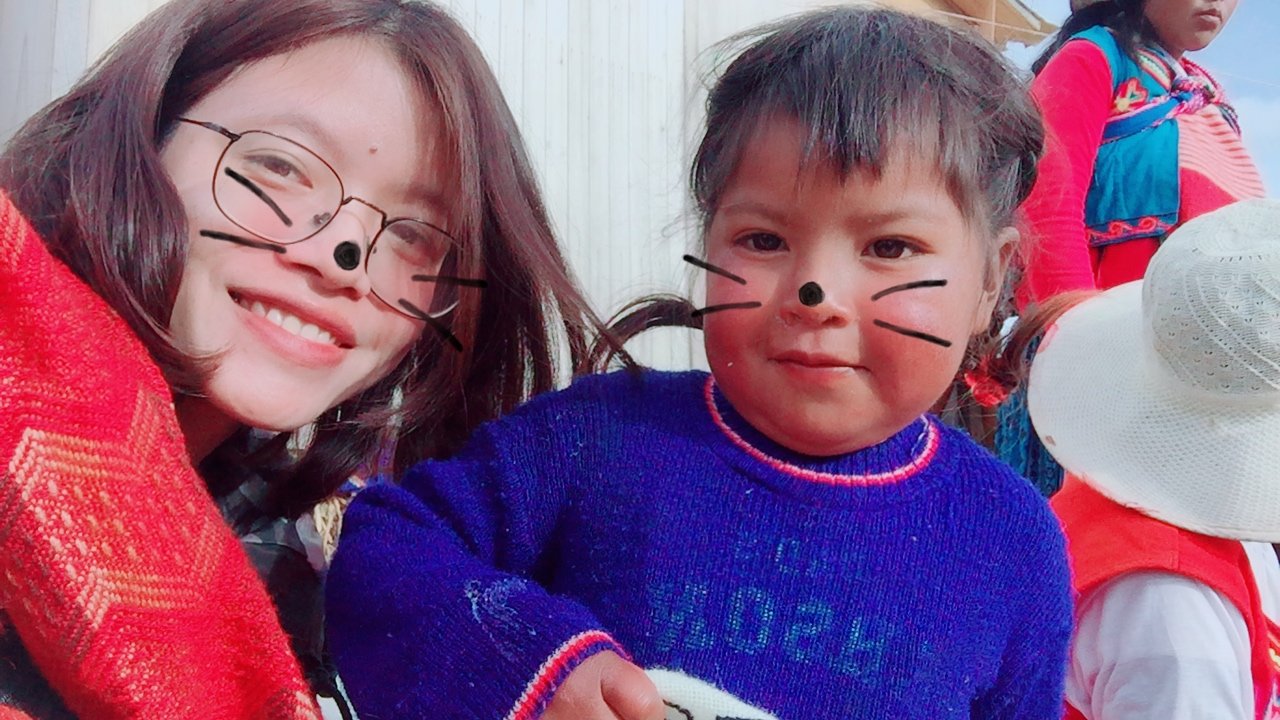 ---
As if I had just taken a step back in time
Located not too far from the land, we visited the floating village of Uros on the way going back Puno from Taquile Island. There were a lot of islands there, and each one of them inhabited by about several families with 10-15 people in total. In order to have a better arrangement for visitors and share the income from tourism equally for locals, the islands were visited in rotation and one tour would be visiting one island only.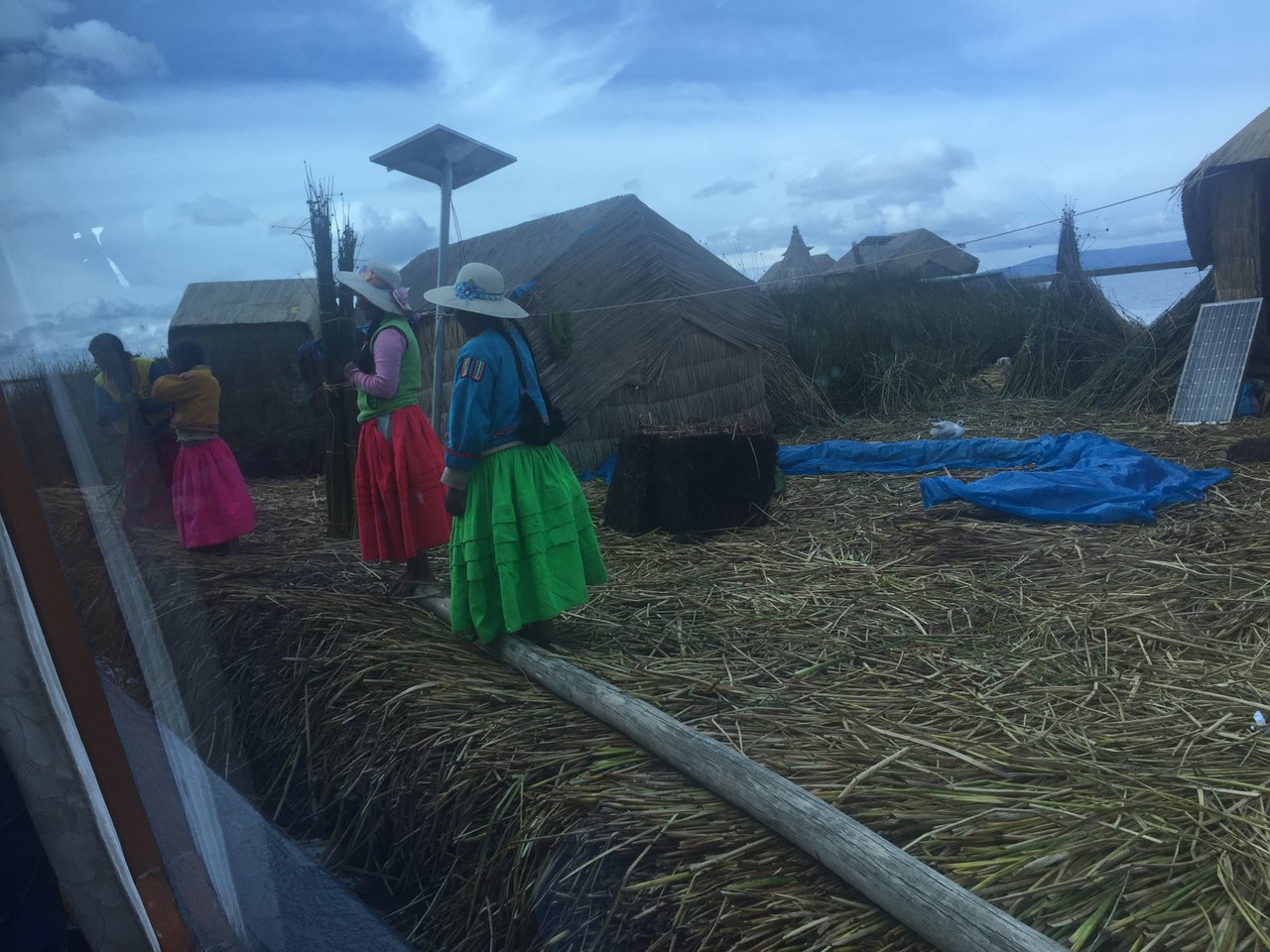 When our boat approaching the island, we immediately felt warmly welcome of Uros people. They were standing in the side of the island, waving hands and singing a greeting song for us. We could see them from far away thanks to their brightly colored costume which totally stands out in the background of dried reeds.
As soon as I set my foot on the island, It was kind of taking a step back in time to actually experience a very different part of the world. I couldn't help feeling so excited that the reed-made ground was so soft and spongy when I walked on it. I took my steps carefully as if it was gonna sink if I didn't do so.
Soon enough, we were settled down in a small semi-circle to see a demonstration of how the islands were made and maintained, how they had been living here for centuries. It was indeed informative and enjoyable. We all had a deep insight into their lifestyle which was definitely one of a kind.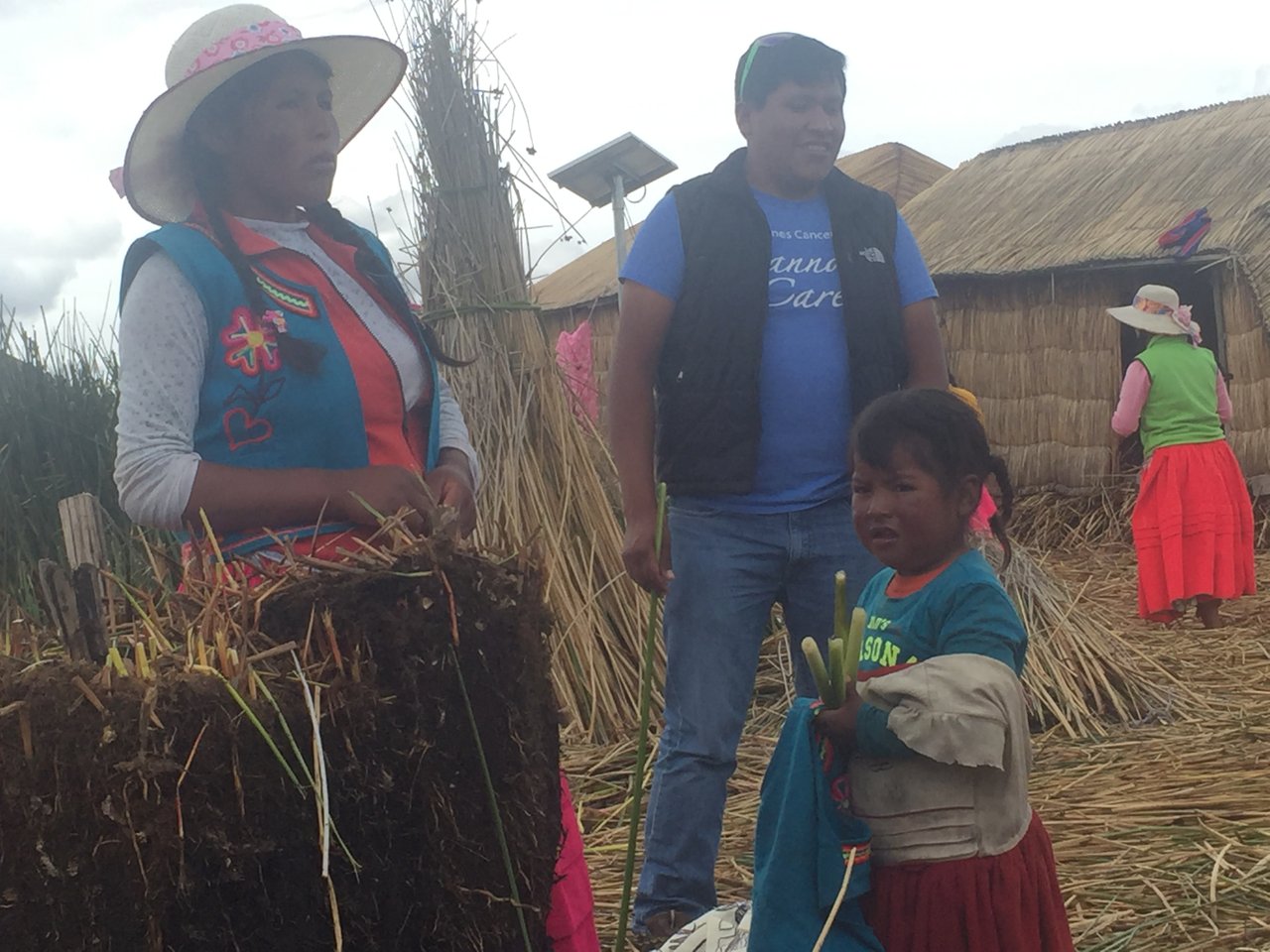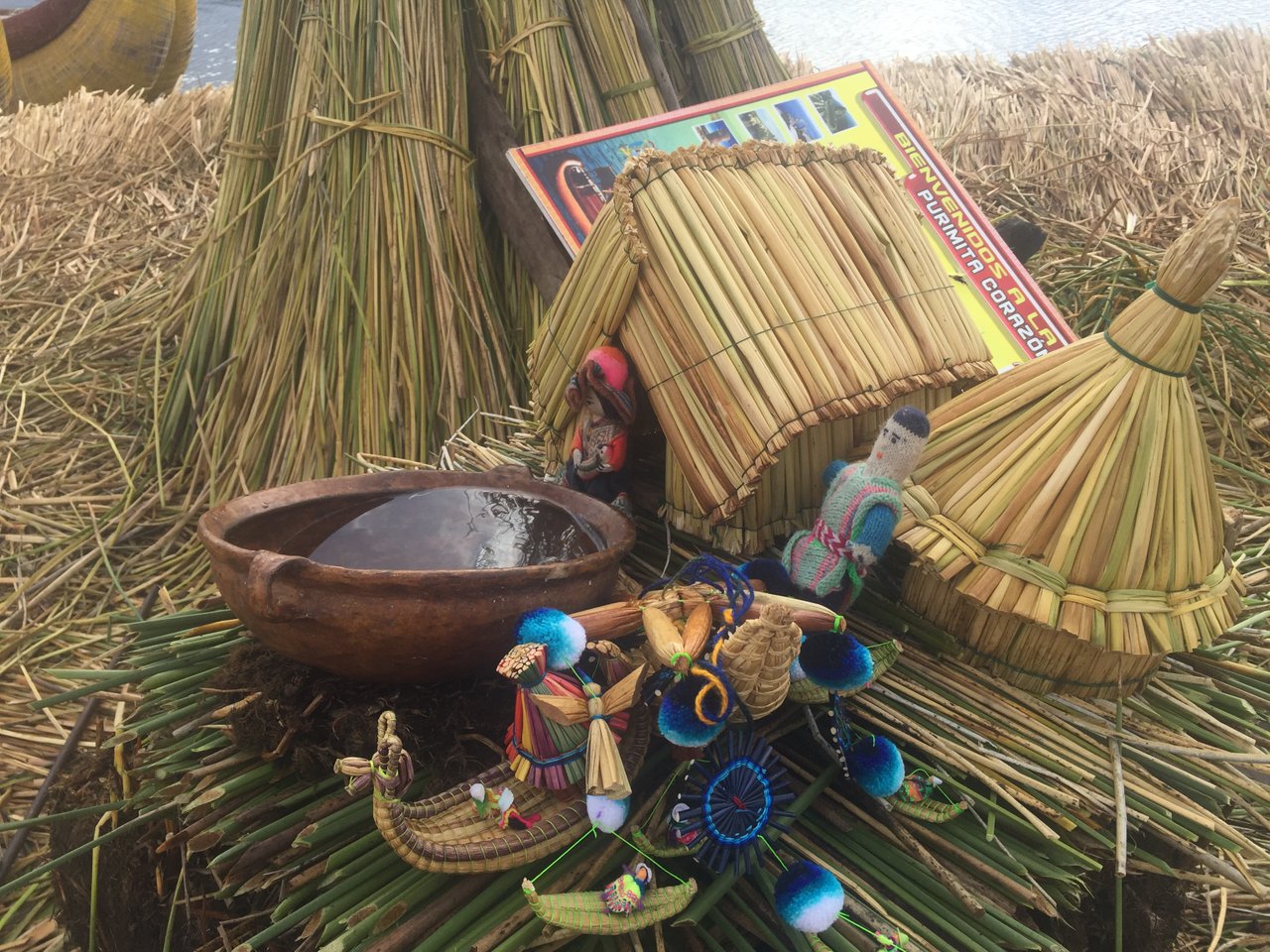 The things for demonstration
---
Everything was made out of reeds
It was interesting to know that not just the islands but most of the things here such as huts, boats, etc. were made out of tatoro reeds which were native to Titicaca Lake. The reeds were interwoven densely to create an extremely sturdy platform to build up other works and to live upon.
However, as any kind of plant, it does disintegrate. That is why it needed to be replaced quite frequently to avoid being decomposed. It was very clever engineering to keep it afloat and maintain it not to rot away. New layers will be added constantly on the surface while the ones underneath were moistened and started falling apart.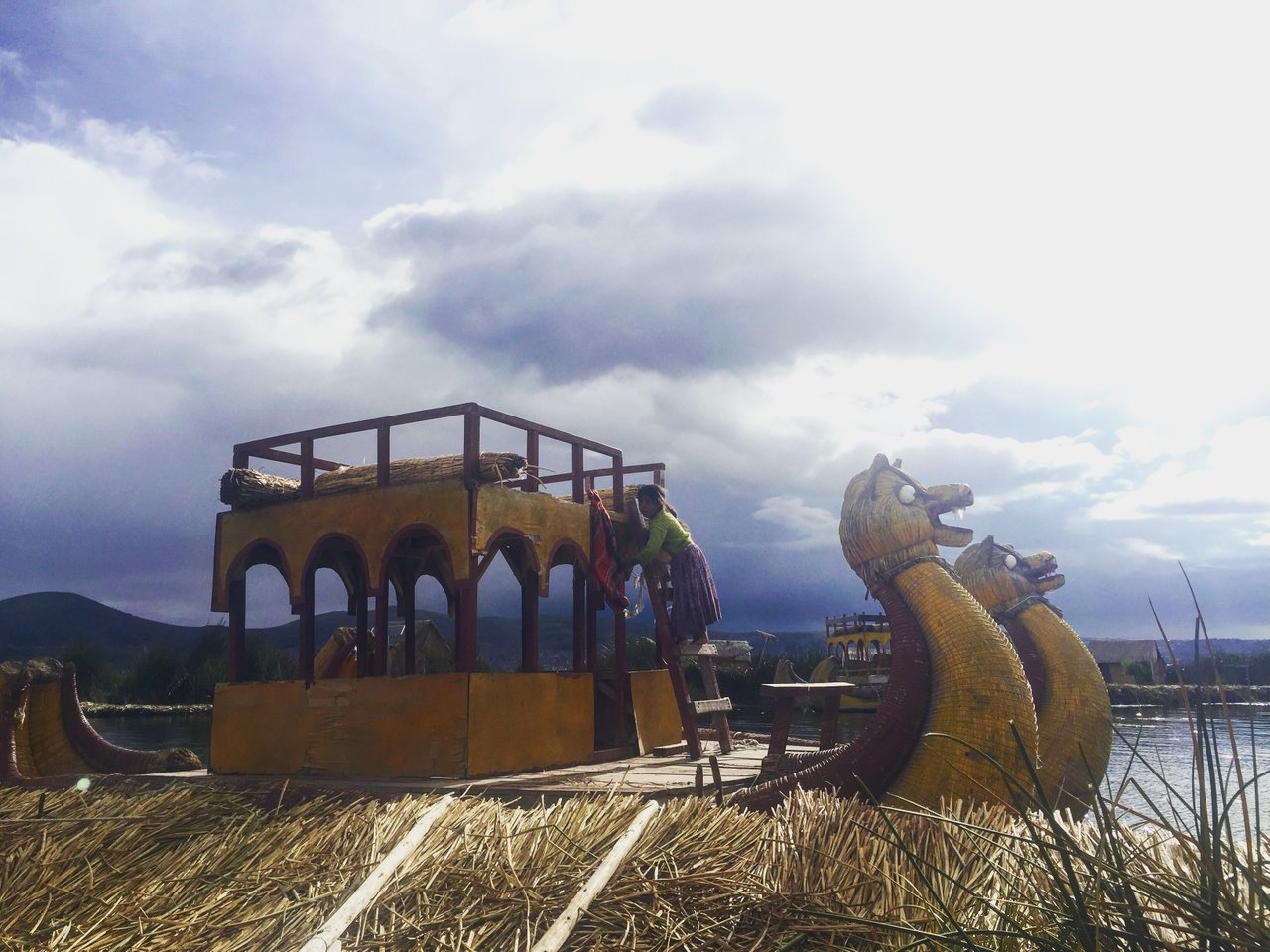 The very presence of tourists probably speeds up the decomposition process. The more people walk on it, the quicker the reeds going to be rot away, and of course, the more extra restoration works for locals to maintain the site. If people maintain it properly, it can last for 20-30 years and islanders will need to build a new one after that eventually.
---
The stories behind
Getting to know the island was fascinating, but diving into their history was much more intriguing. As a home to a thousand-year civilization of Uros, this place had a lot of stories dwelling on.
The whole unusual floating village thing was a great attempt of Uros people to evade the aggressive Incas to not be their colony. It was a kind of defensive strategy to be always ready to run away from the enemy or any danger arose. The floating islands could be moved and then anchored wherever they felt safe. But eventually, with the unstoppable growth and expansion of the Inca empire, the Uros was found and forced to be into slavery. However, they remain living upon the island until nowadays as it was a root of their culture and tradition.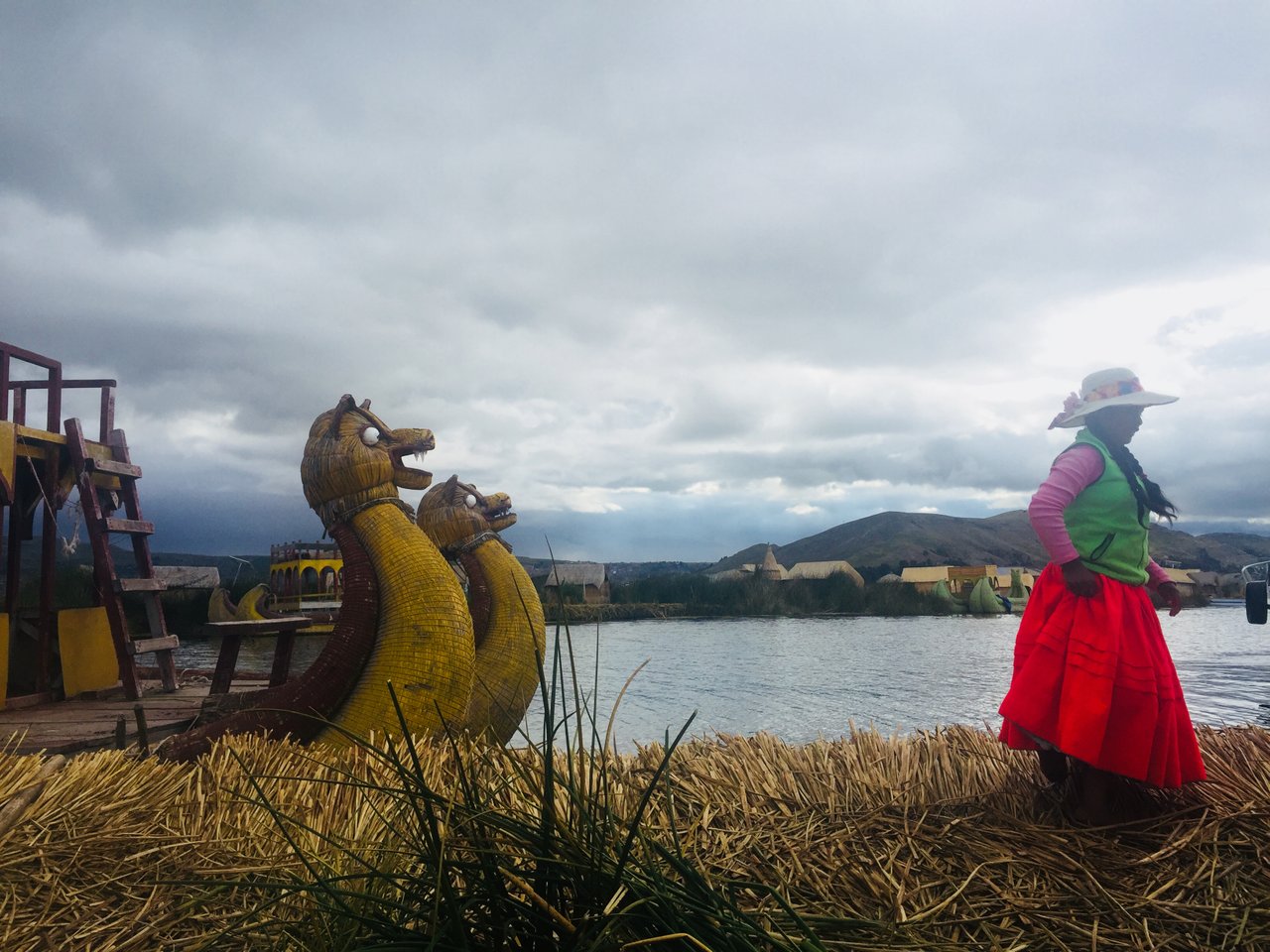 Speaking of moving away, it was a great idea tho. When there are conflict and dispute between you and your neighbor, you could simply choose to no longer be their neighbor by physically move your house, or even cut the island in half and say farewell. Problem solved. Think about it really made me want to live on a floating island. xD.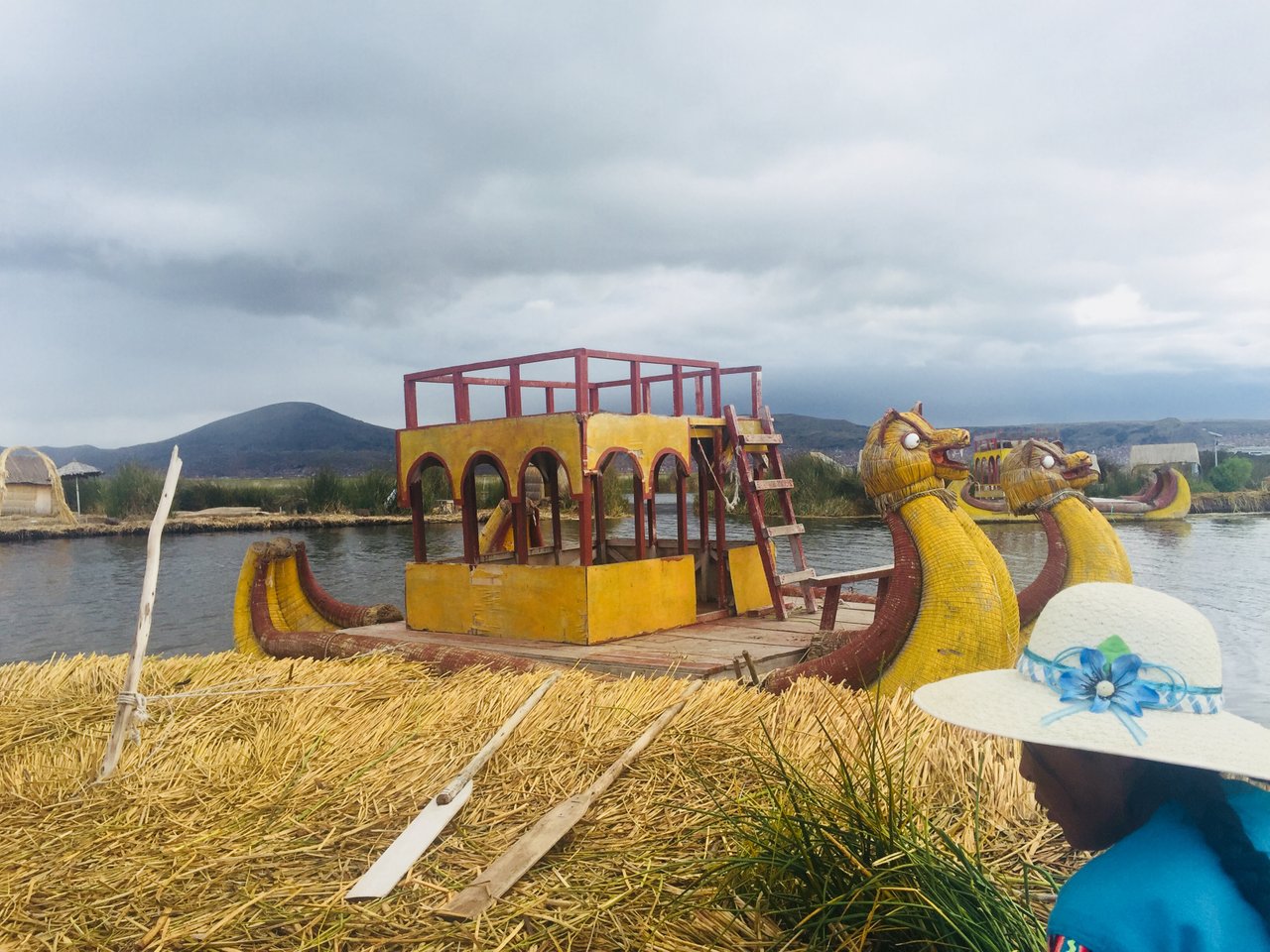 In the belief of Uros people, they were children of the Sun and they have black blood which helped them to not feel cold and not be drowned. The theory of not being drowned was not so convincing but the ability to withstand the cold was. They stayed in a high place and especially cold at night, but they couldn't use the heat to keep their warm unless they want to set their houses and villages on fire. This is a dried-reed made island, isn't it?
---
The island was a lot of things, but a tourist trap is not one of them.
After the demonstration, we were free to tour around the island a explore the place inside out. There were several reed-made huts where 10-15 indigenous call their home.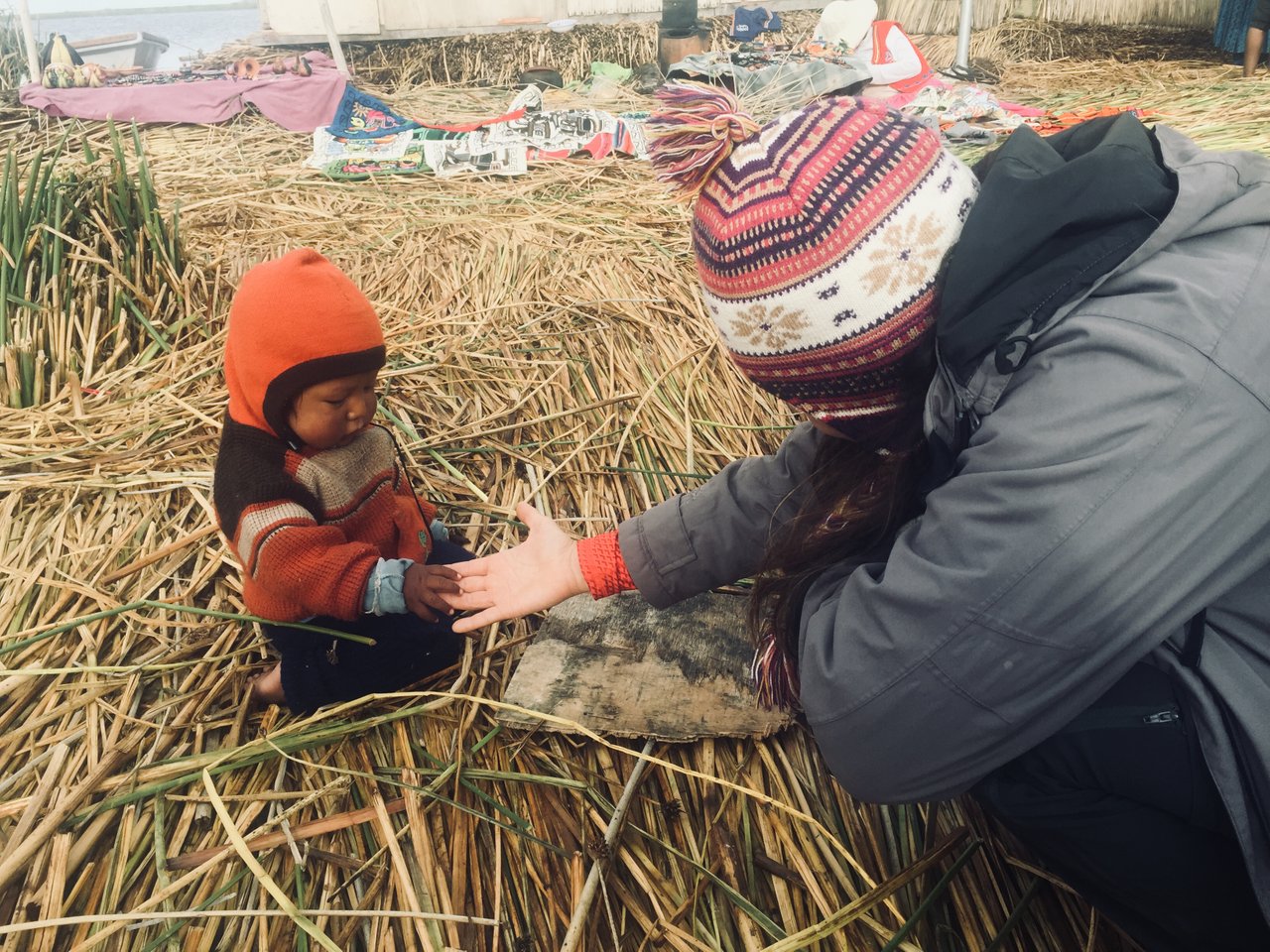 The development of tourism here has changed their lifestyle in many ways. Fishing used to be their way of life but now the main income is from selling handcrafted goods and tours. Their current lifestyle maybe not so close to the traditional roots but have significant changes to meet the purpose of tourism. I didn't see it as a bad thing.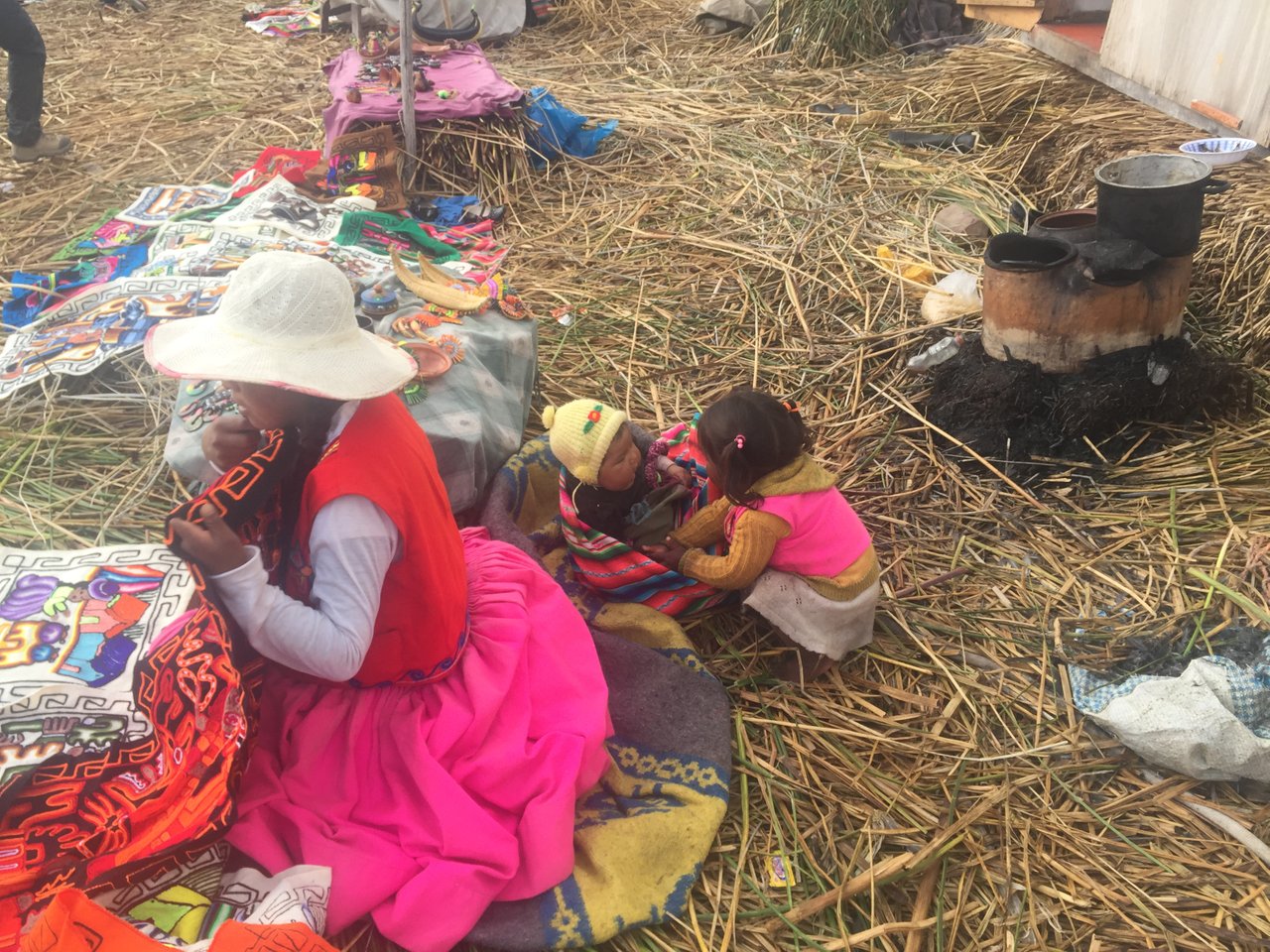 I think that tourists are very selfish to want people here to live like their ancestors thousands of years ago just to please visitors' eyes. For me, the more important thing is their lives getting better over the years and that is the main point. It is good to see that they embraced modernity, too. There are solar panels to run electrical appliances such as television. They build schools to educate the kids. They even have a radio broadcasting station here for them to listen to the news and their traditional music.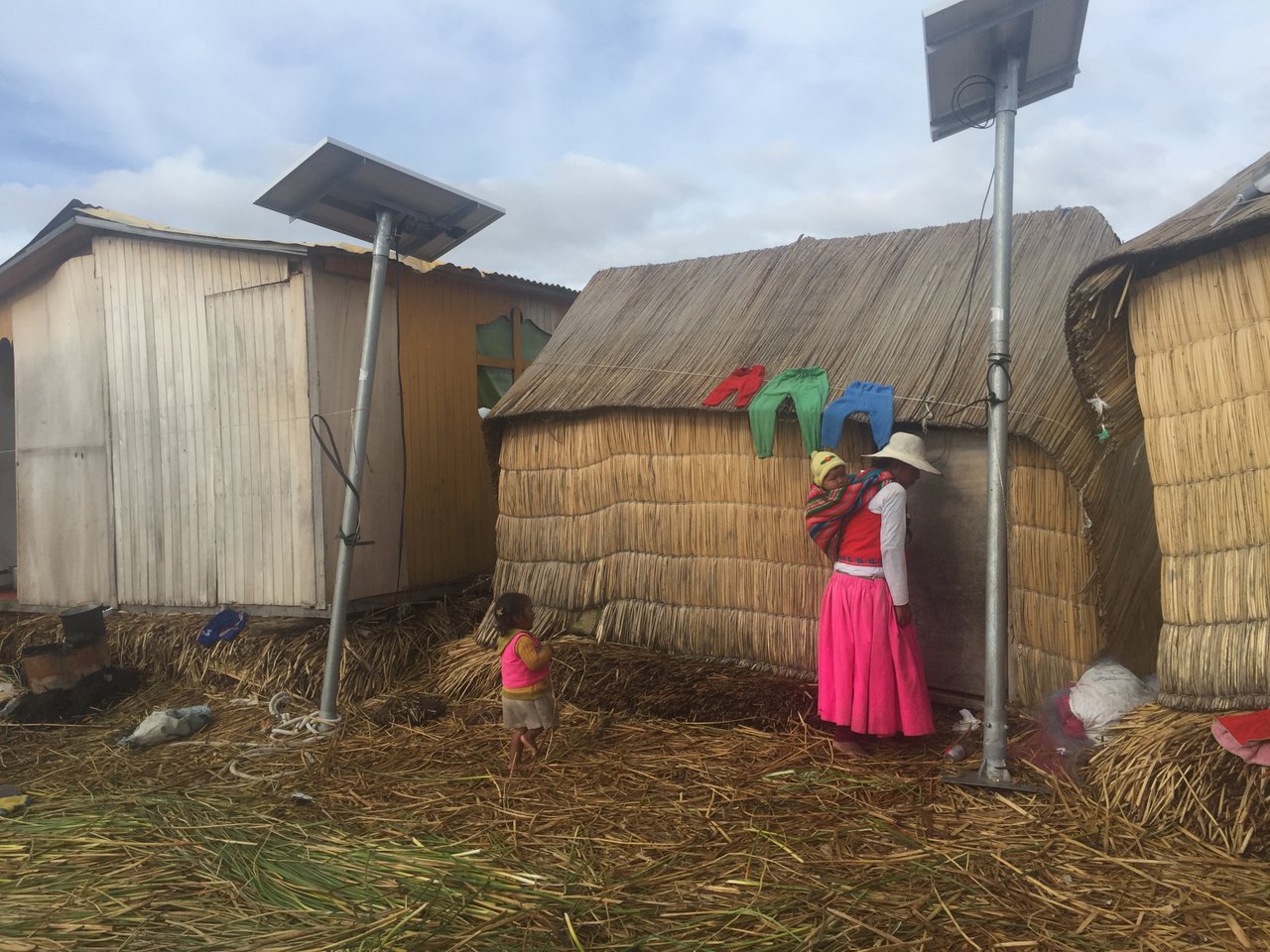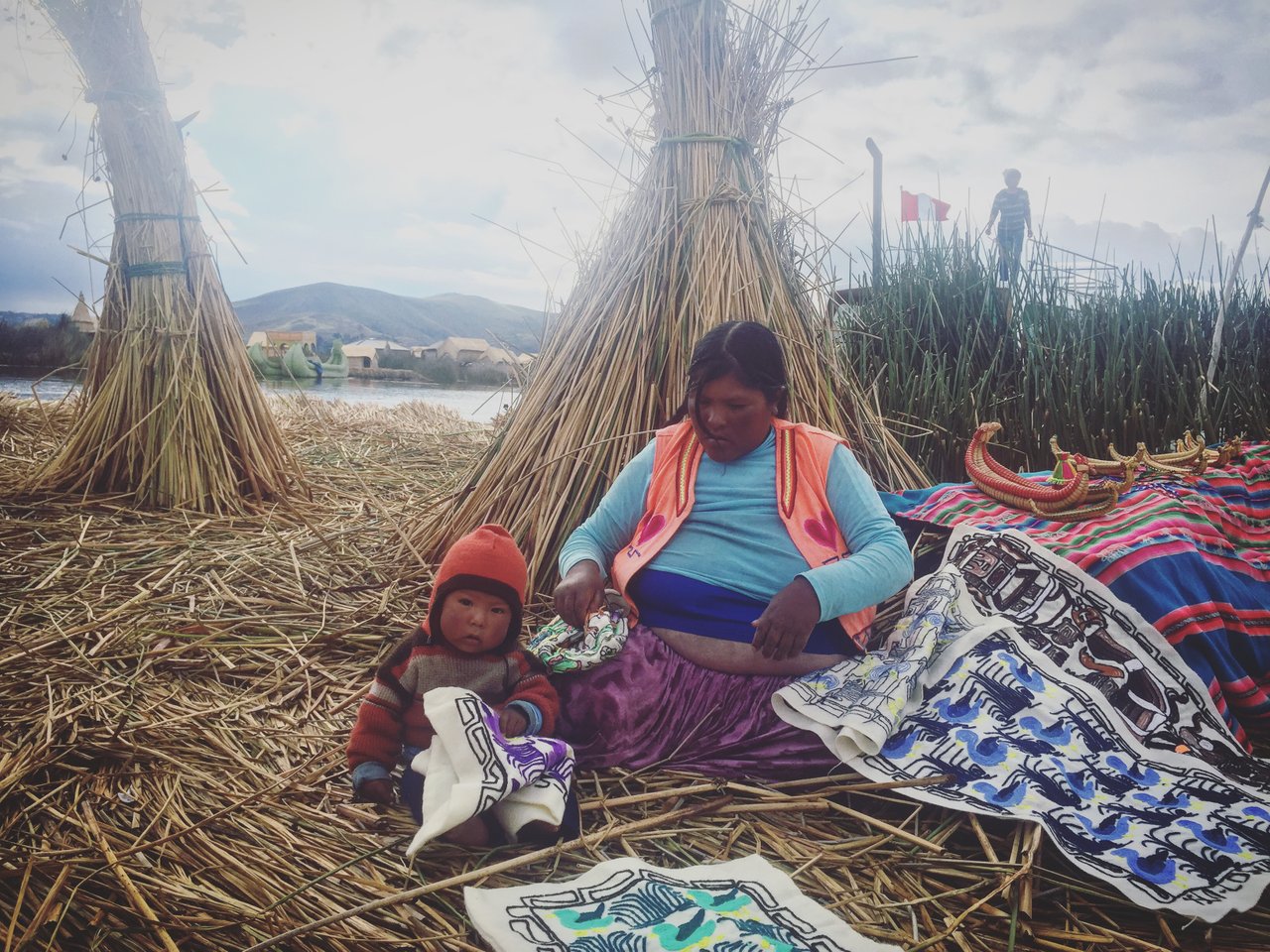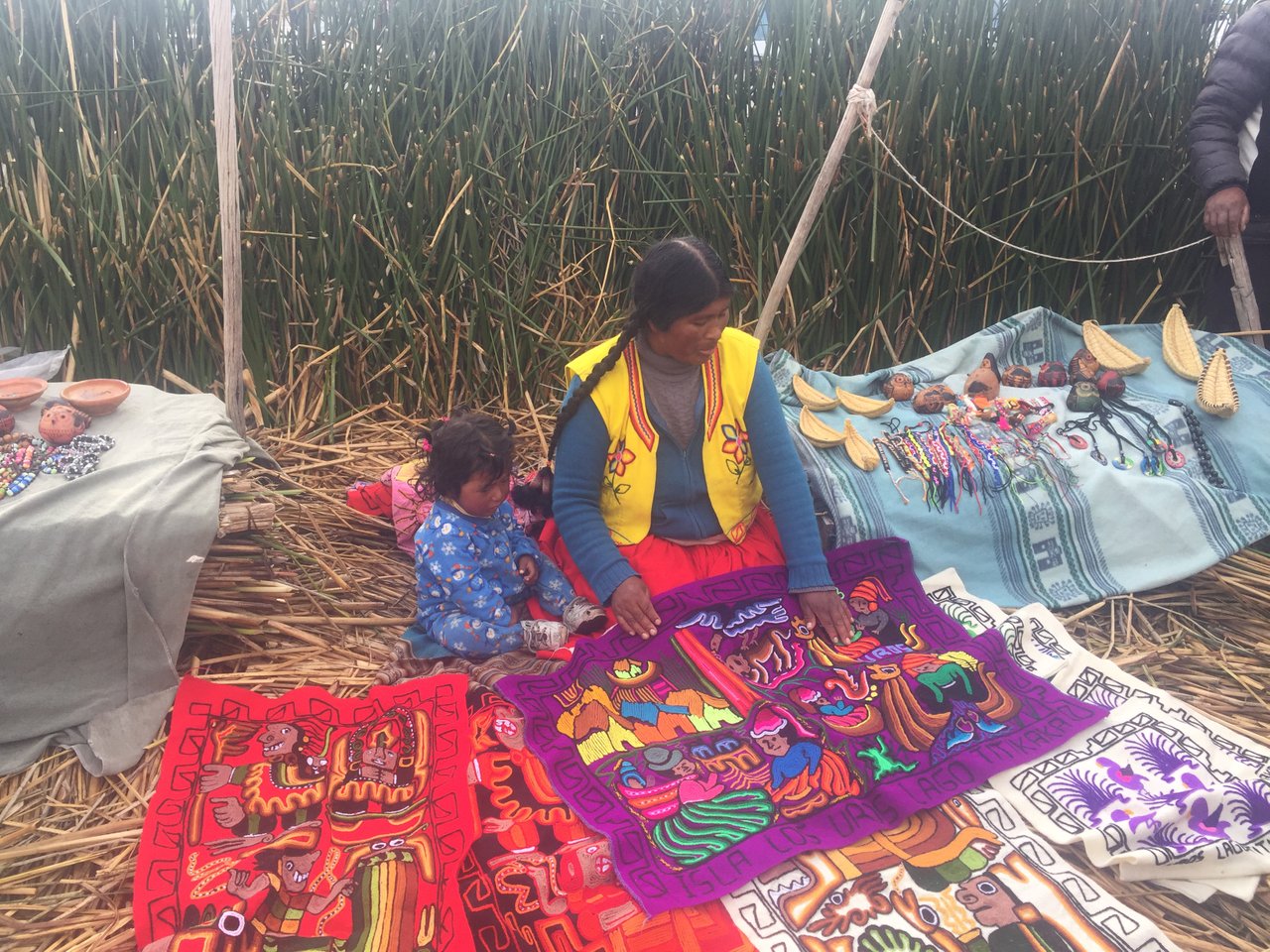 There were handcrafted goods available to sell. It was totally hand-made and seemed high quality. You can consider buying it to support the locals. It is not pushy and you are free to take a photo without buying. There was no pressure to purchase items at all. You also have a chance to take a short ride on their reed-made boat which offers a spectacular view for your photograph with just 10 Soles.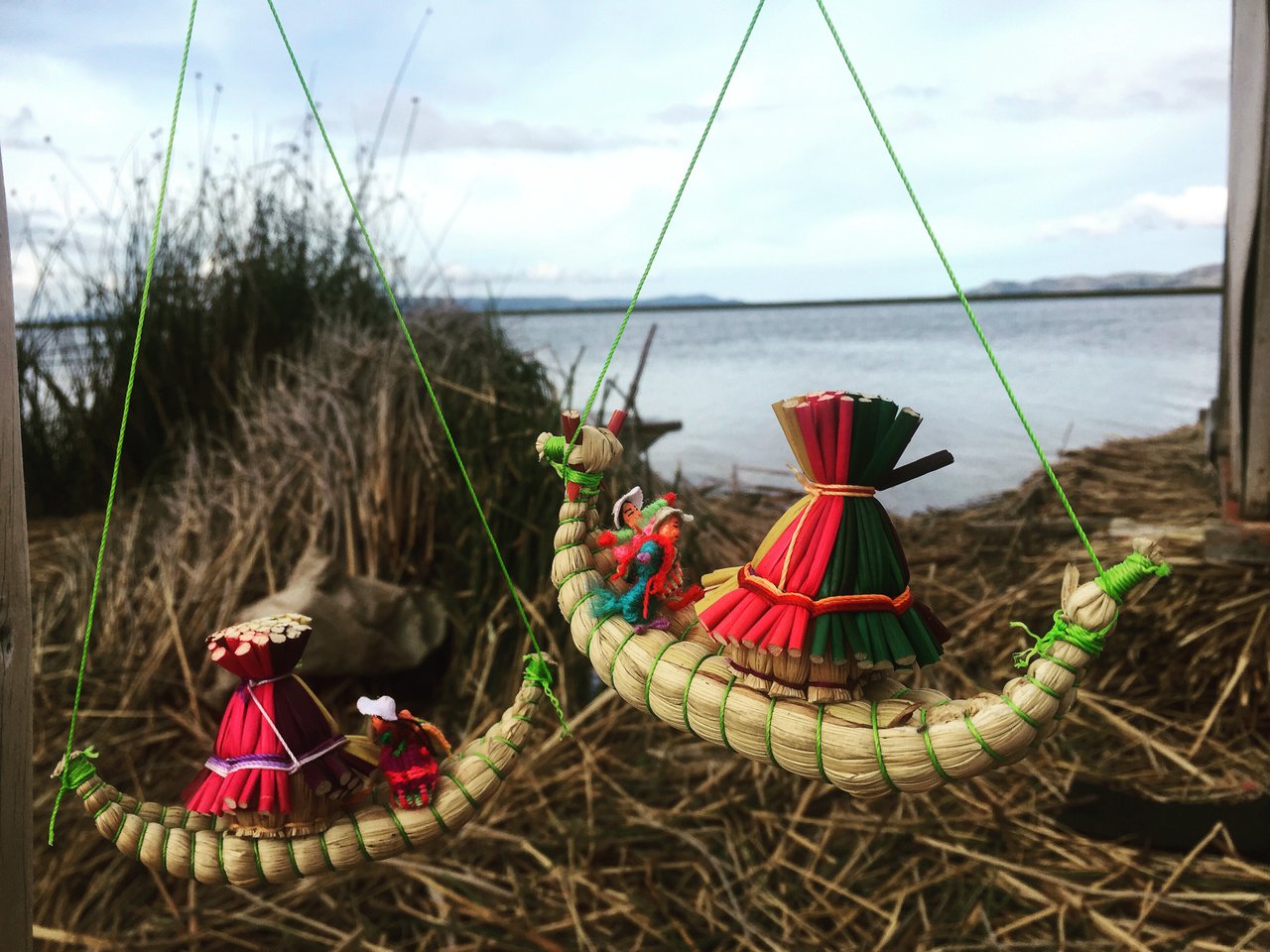 Although people complain that the whole thing is made up and somewhat contrived, the experience for me was still far more authentic and beyond my expectations. They try to sell things, so does any other sites in the world. It is so unjustified that people claim it as a tourist trap. With all the unique things it has to offer, it is undoubtedly a must-see regardless of being a tourist-aimed site.
The place you must be in as soon as possible
The floating island used to locate further in Titicaca Lake. But due to the storm in the past and the risk of life when living on such floating villages far away from the shore, right now the island is closer with just 30 mins to go from Puno by boat and a substantial part of Uros people have already joined the society in the land. But there are still many indigenous still choose to reside here and continue their tradition uninterruptedly.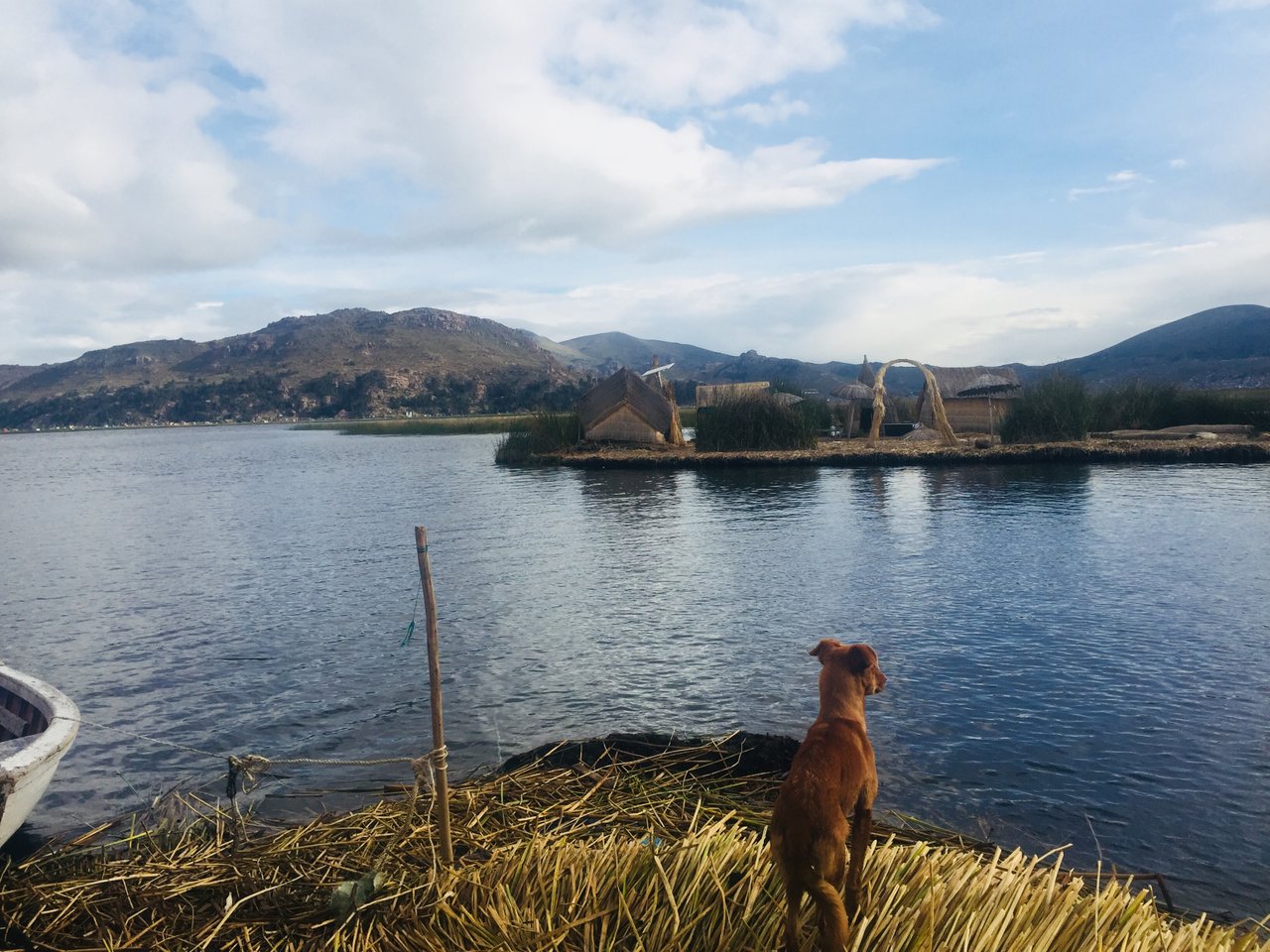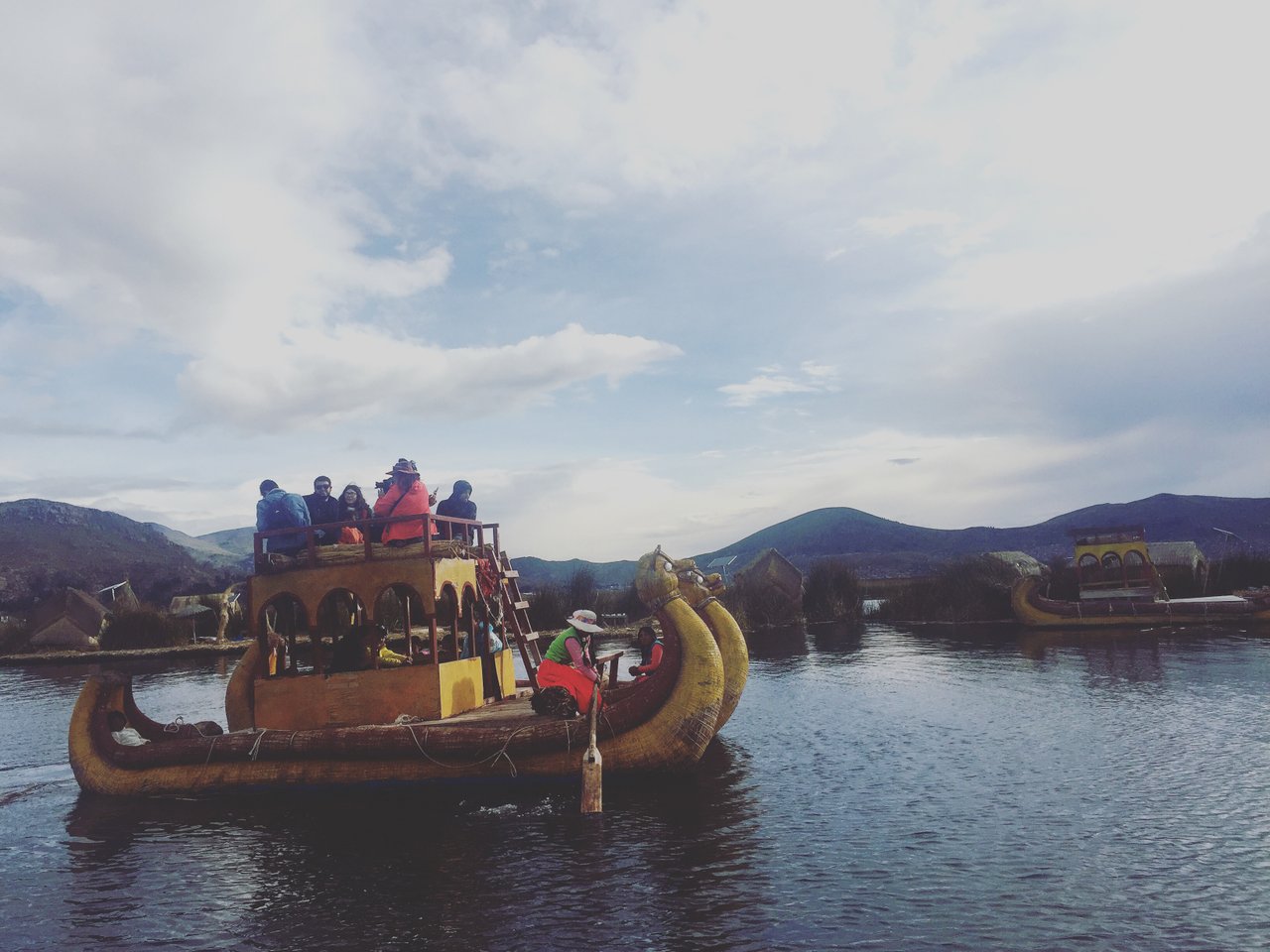 At the moment, it is great to see the effort of the Uros community to hang on to the very old way of life. But I guess that along with modernity, this kind of place will surely not be there forever, it is very understandable and I feel privileged that I did come here when it's still well preserved and the tradition was still very much alive.
It was a very humbling experience to get to know a different part of the world. As a perfect endpoint, the floating islands and wonderful sense of Uros people really made my days in Peru well worth remembered and I will be unlikely to forget anytime soon.
---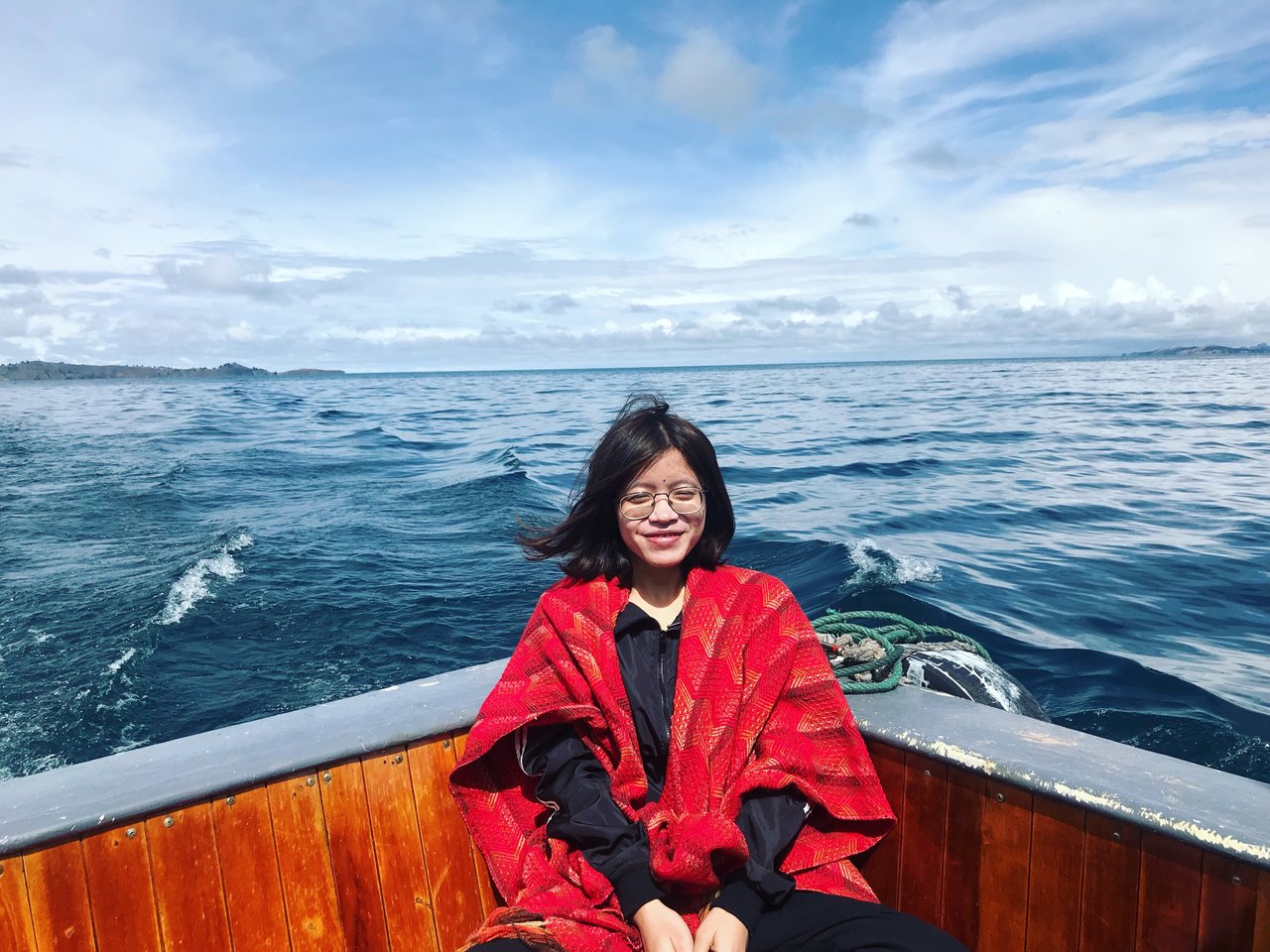 ---
Find it on Steemit Worldmap: [//]:# (!steemitworldmap -15.819231 lat -69.970619 long d3scr)