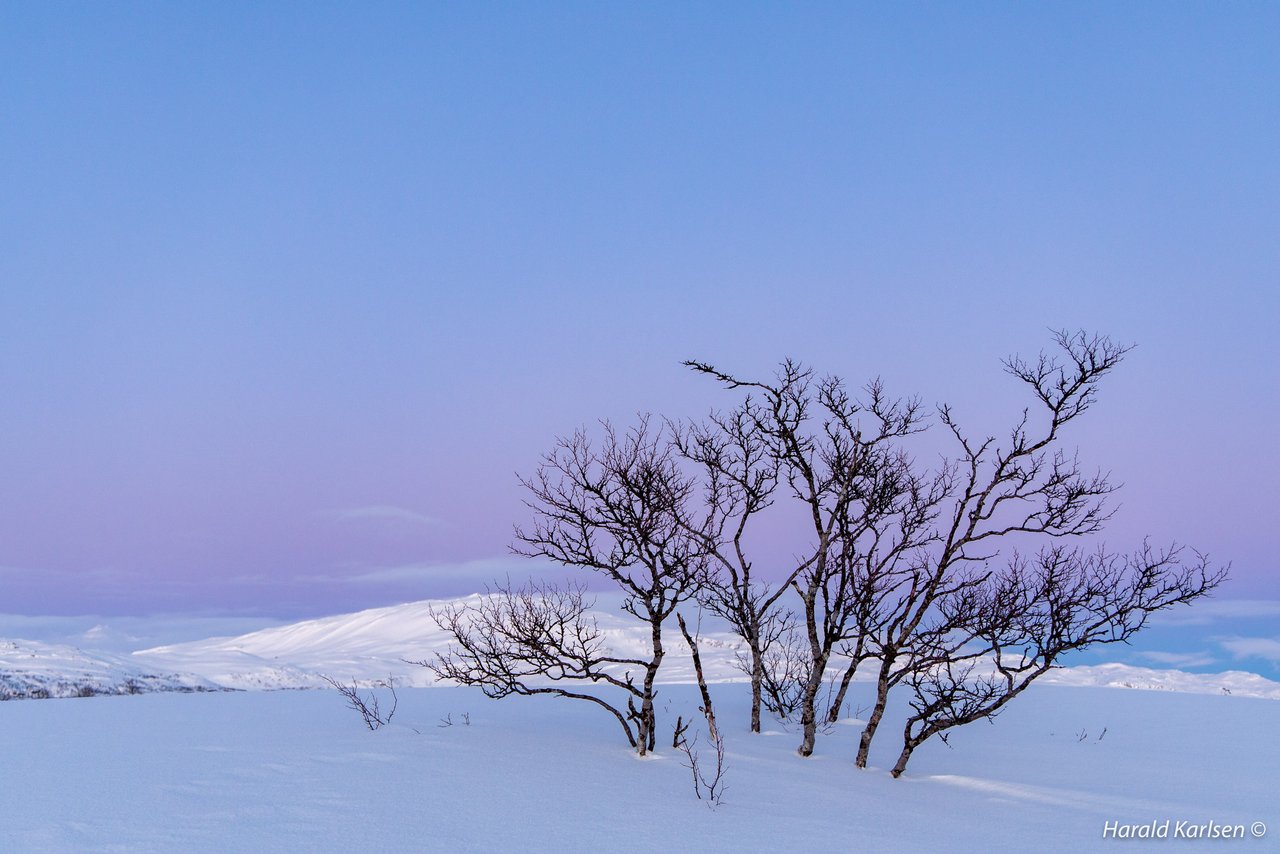 1/80 sec f.5,0 ISO 640.
Last week I had a great tour on ski in the mountain. Here are some more pictures from the same hike as I posted in the Blue hour. The sun is set and shine with the last light on the highest peak. The temperature is around minus 17 degrees, the air is clear and give the landscape a nice light and crisp colours.
This post is also my entry to #neoxianphotochallenge by @neoxian-city. Haven't participate before so hope I do i right.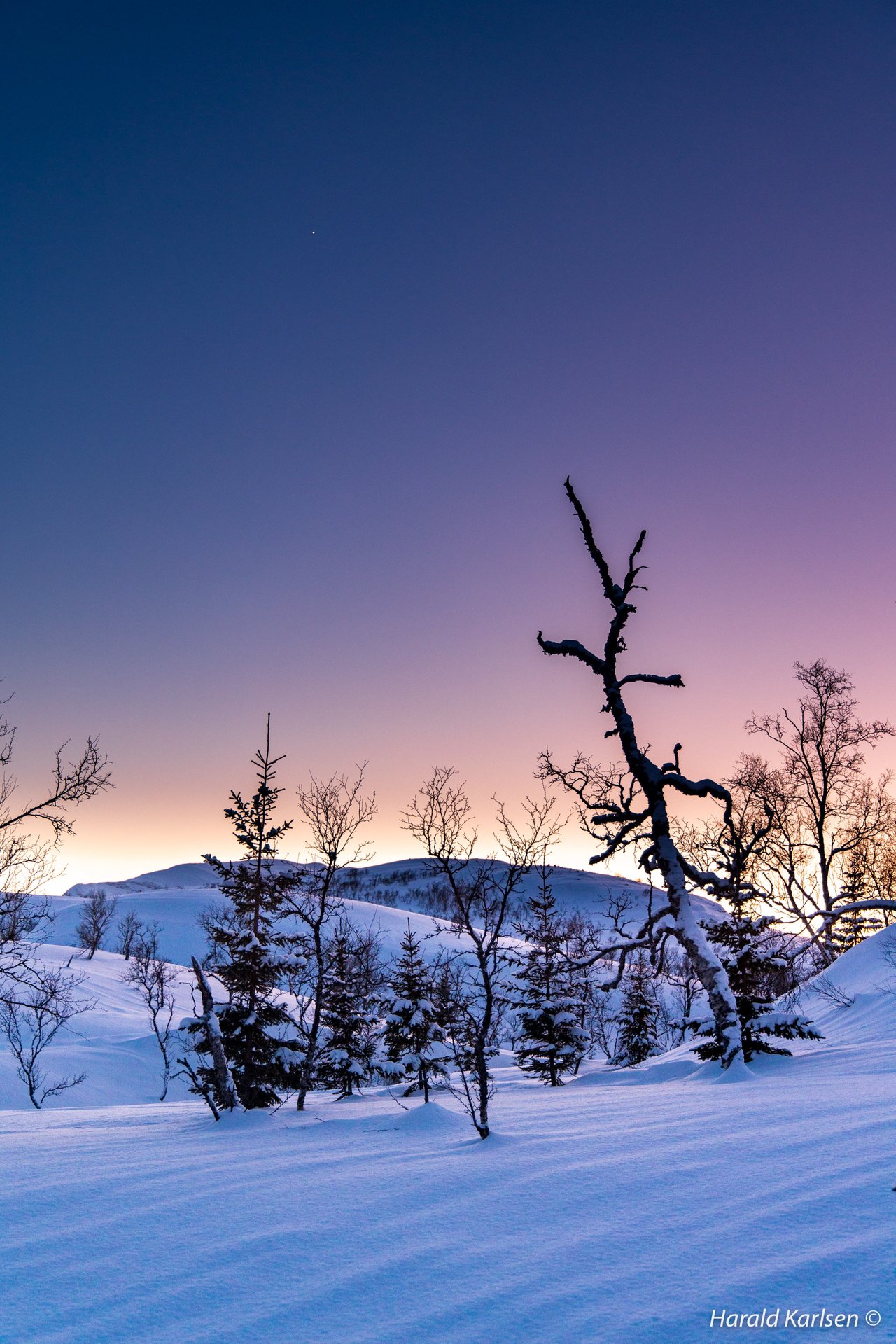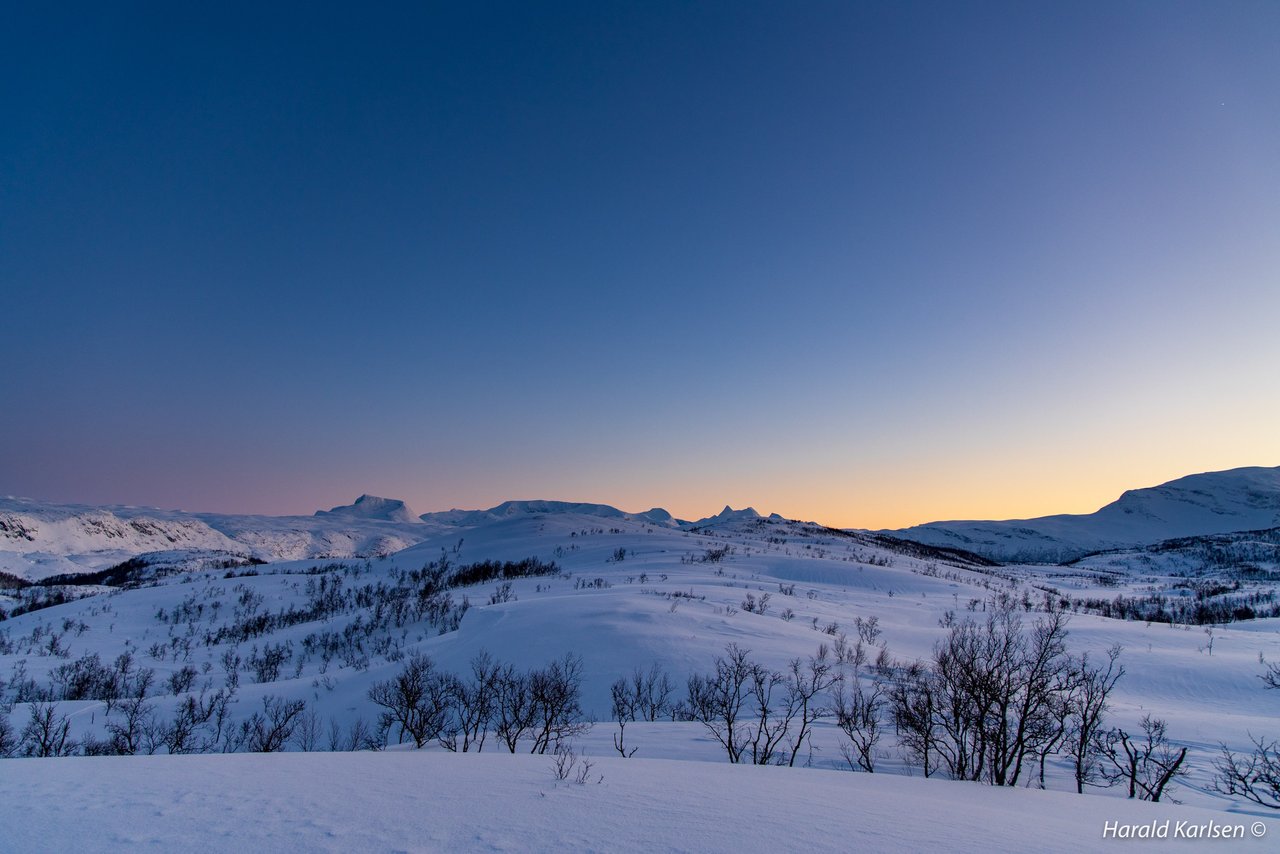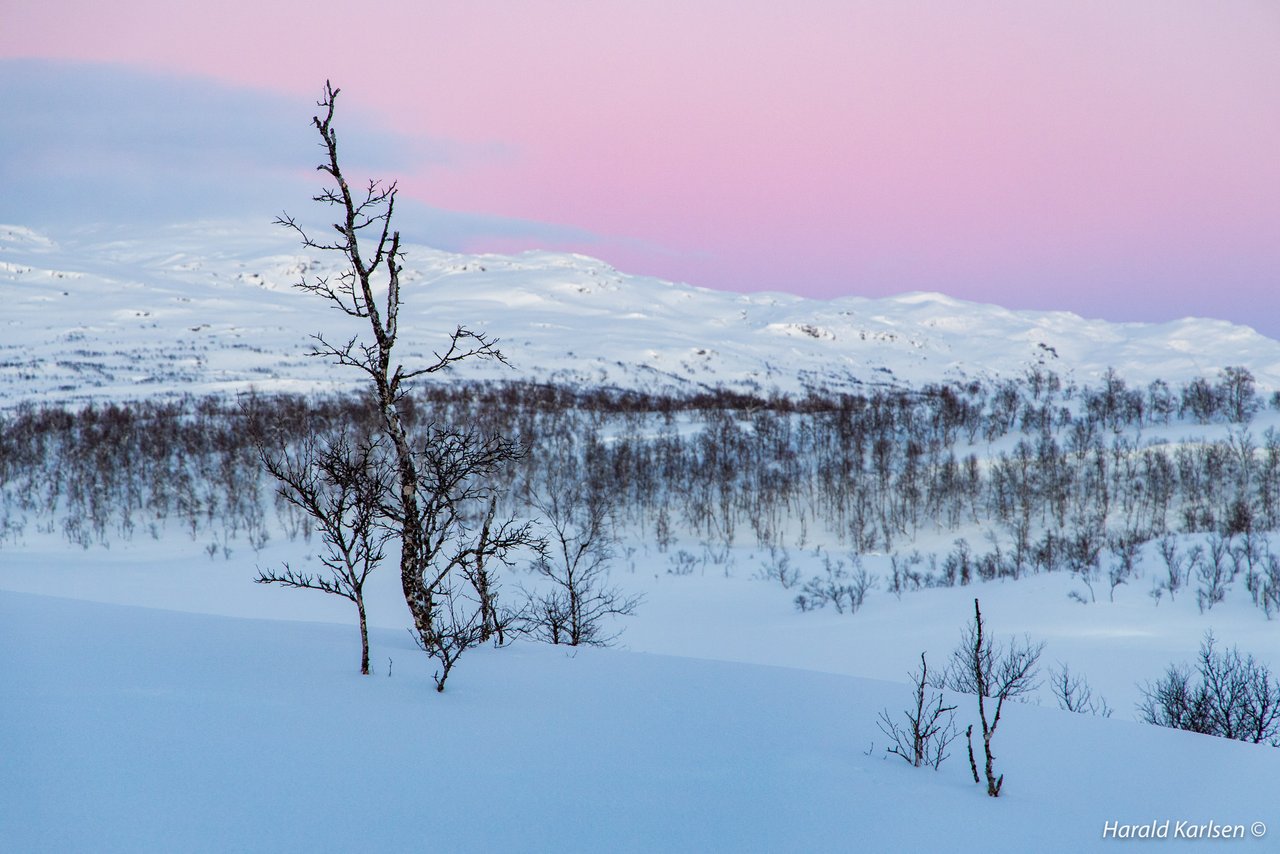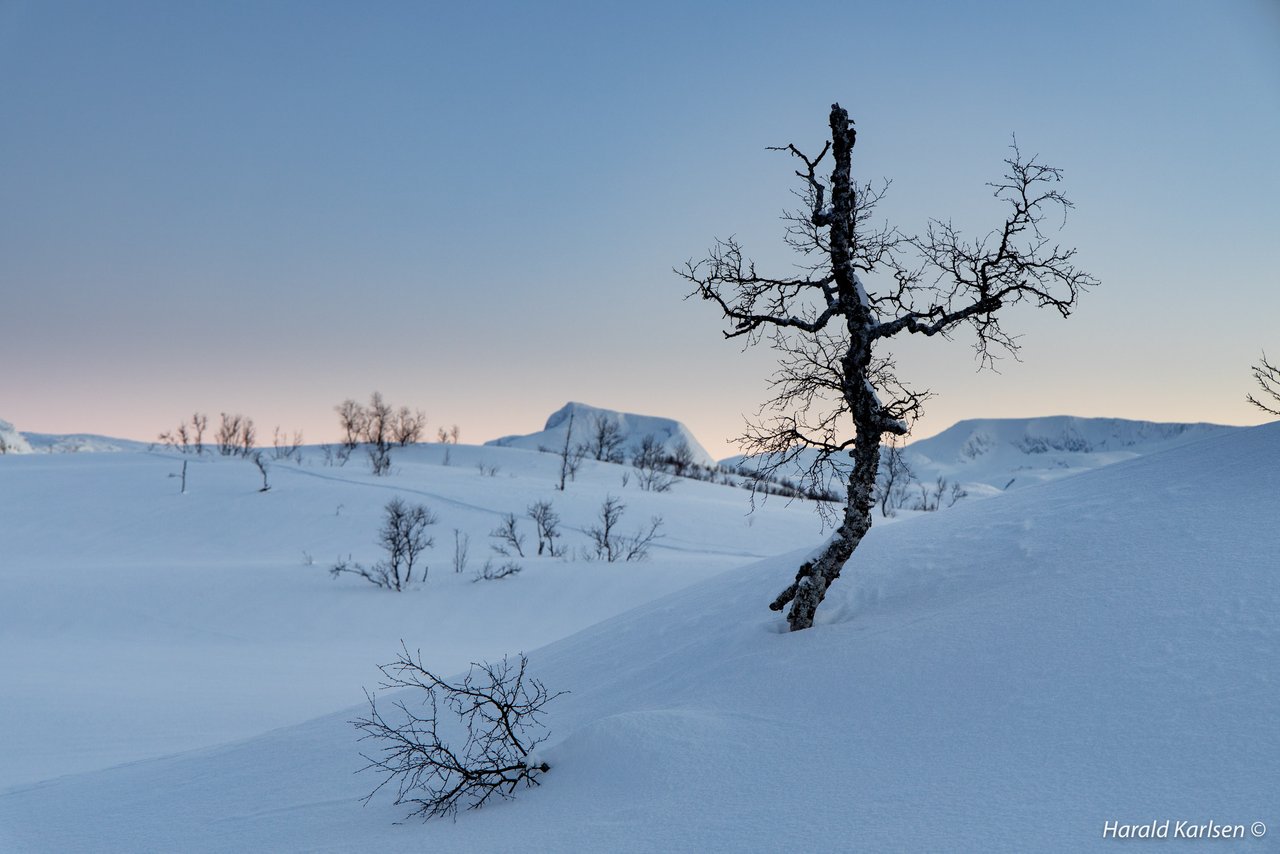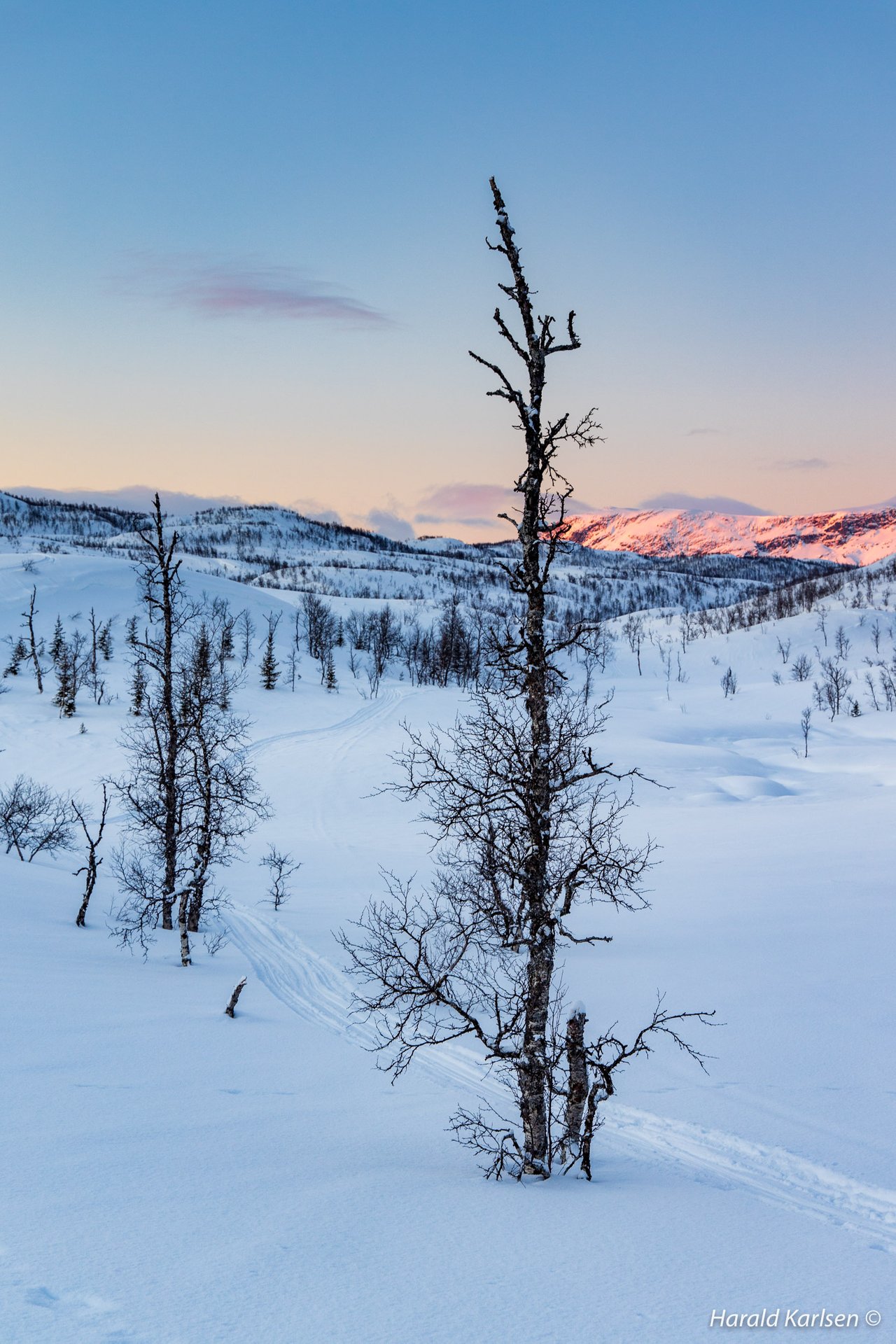 Every time I am in this area I have to check and take pictures of this trees. I like them for some reason with the mountain in the background. If the light is nice and invite for it I take a picture. This time I did it again :-).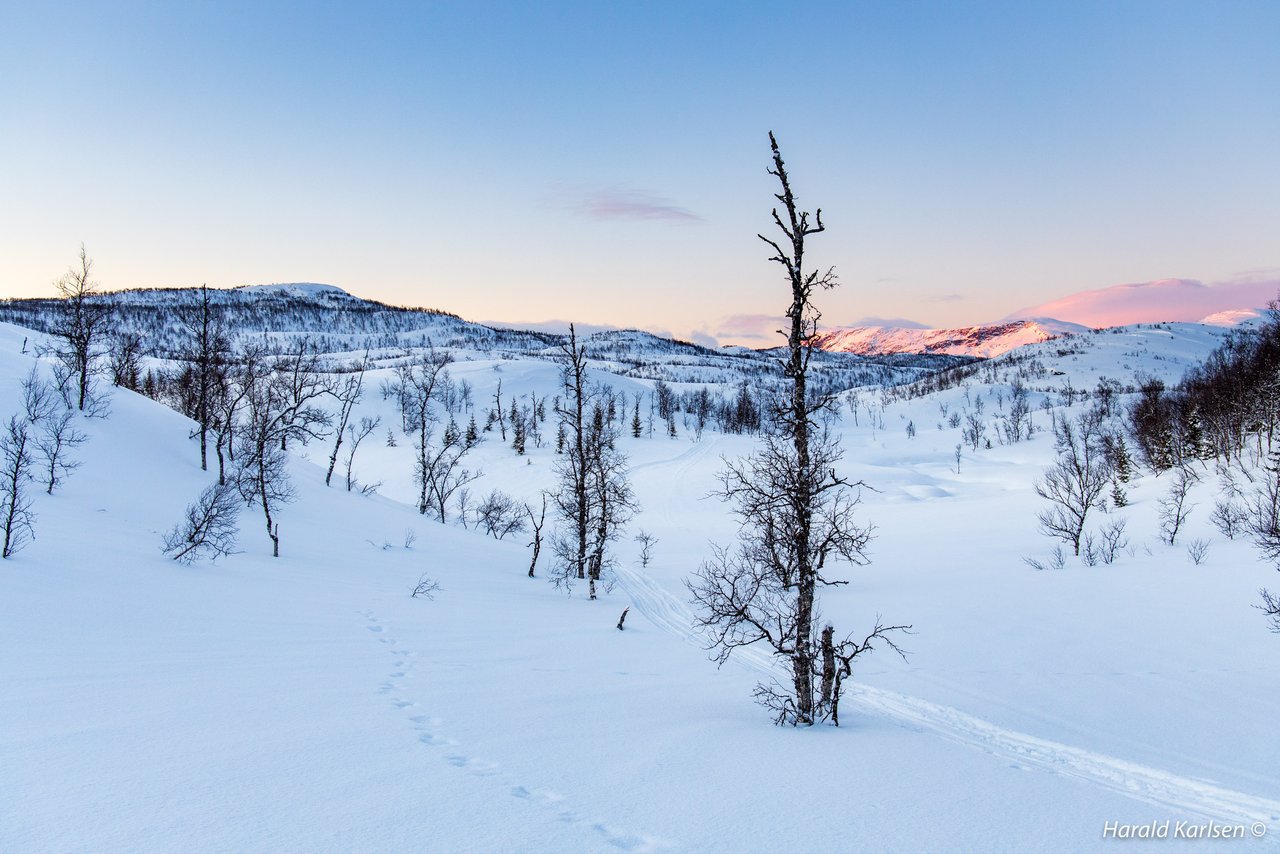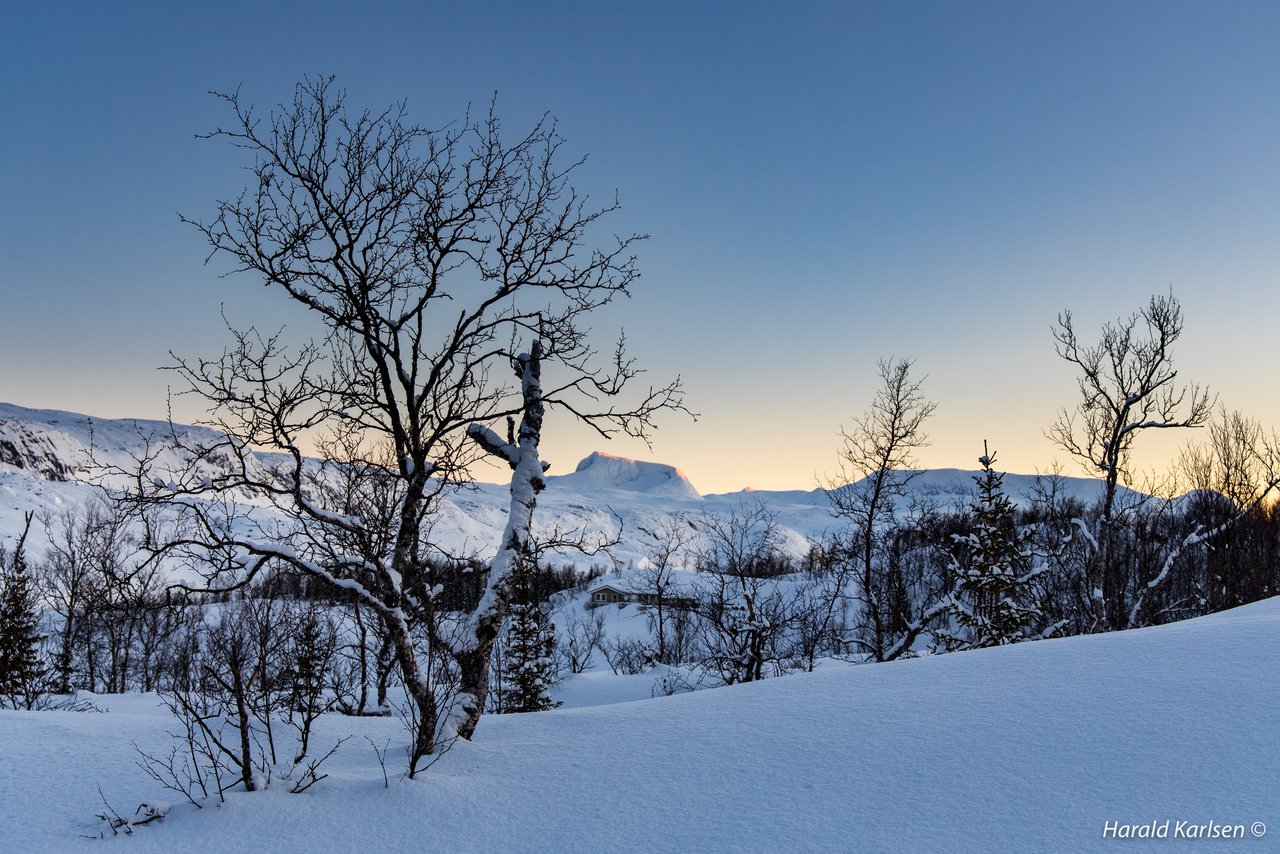 Best regards
Harald