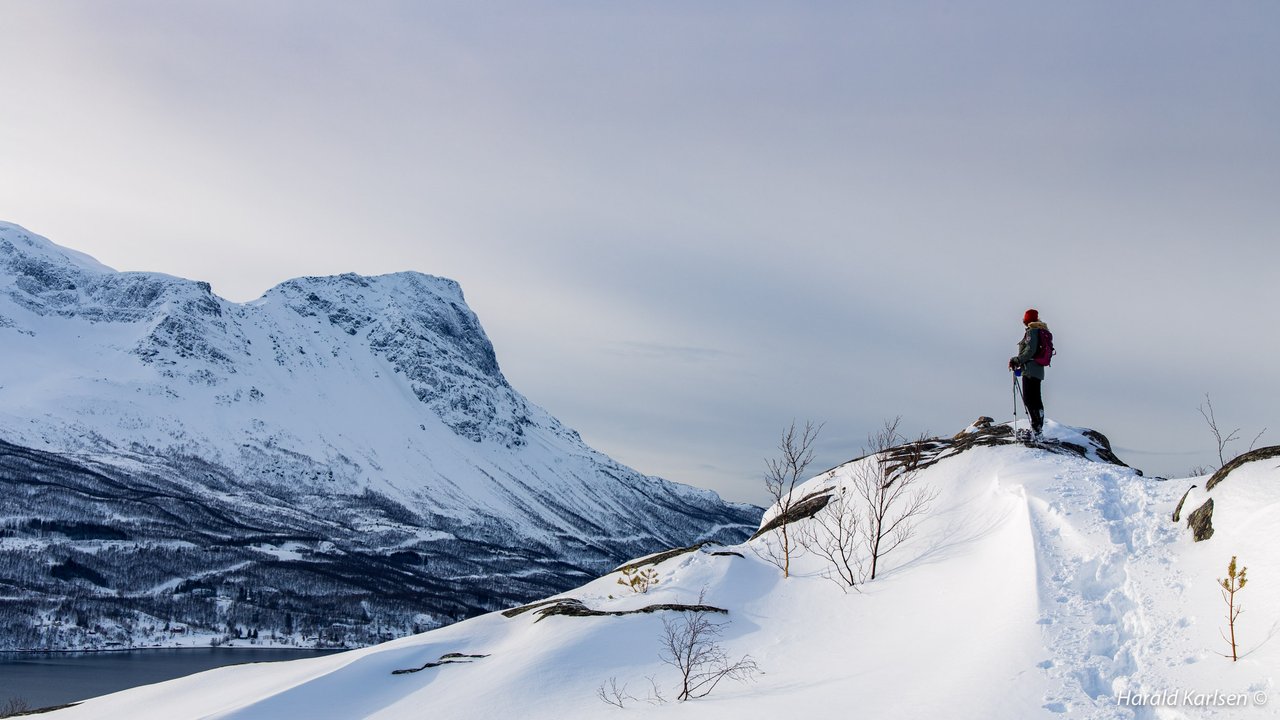 Had a couple of hours with quite nice weather today before we got a new polar low pressure with wind and snow.
With everything happening with Covid-19 things are quite strange and unreal these days. There is no restrictions to get out when possible, so we used the opportunity to take a hike on a little peak nearby.
Everything is normal outside in great contrast to the everyday life which is turned upside down for all of us. I hope everyone follow the the guidelines that are given so we get through the weeks and months as comes in the best way possible.
It was nice with a little sun, and I hope you also enjoy our hike today.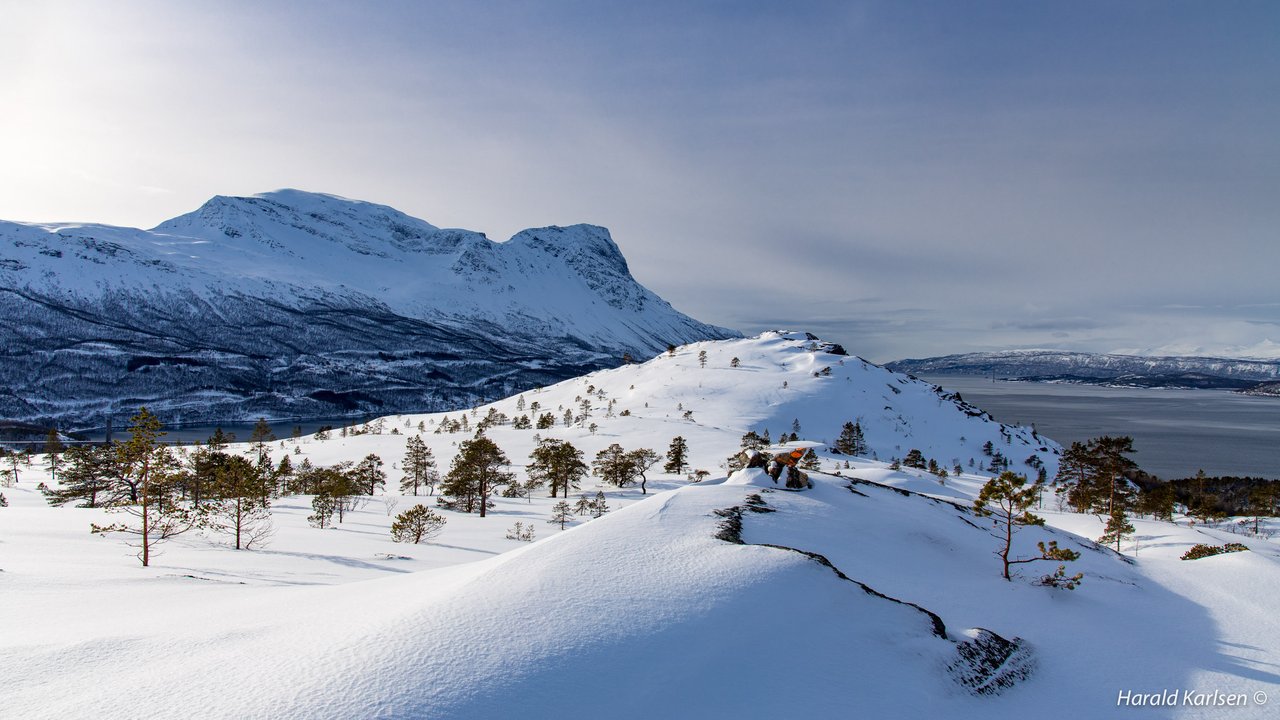 The first 2 km we used ski. Up the steep part and to the peak we hiked with snowshoes. It was nice to enjoy this view while the pulse got normal again.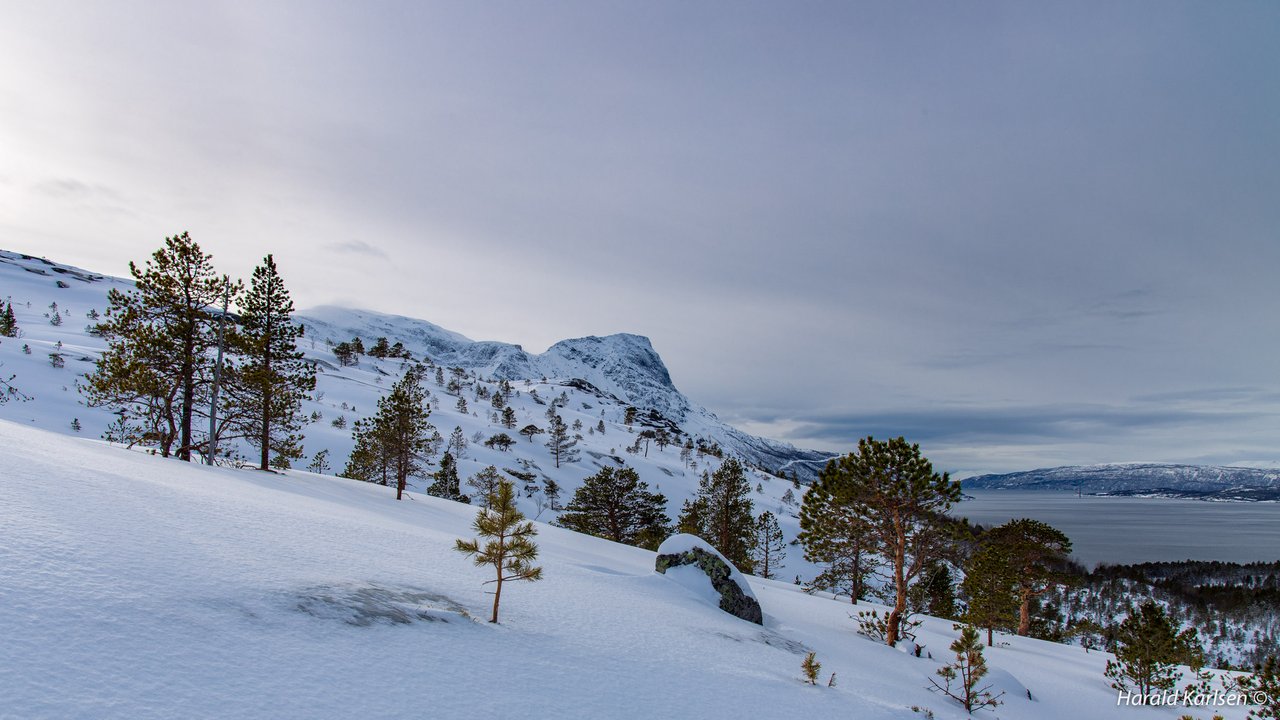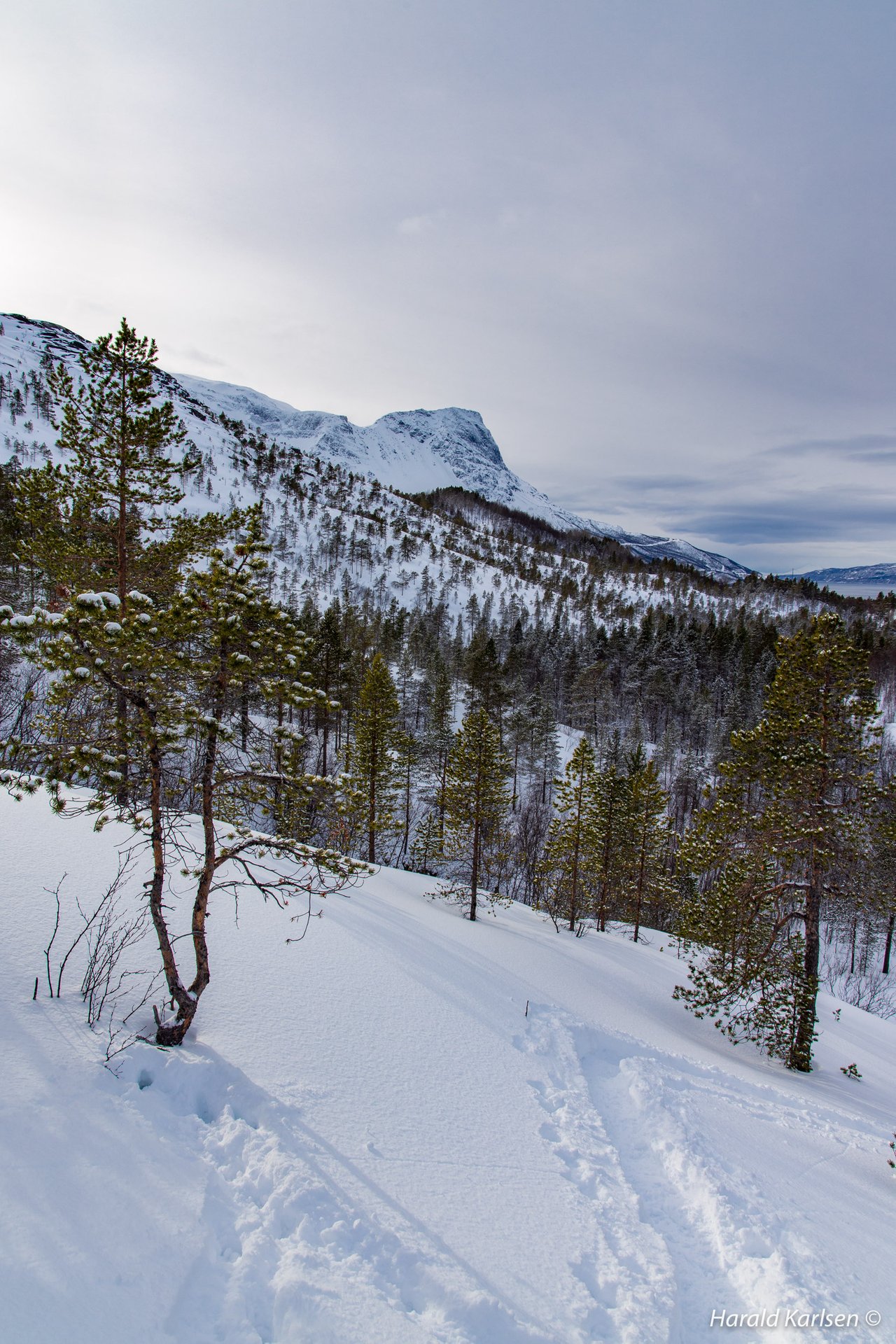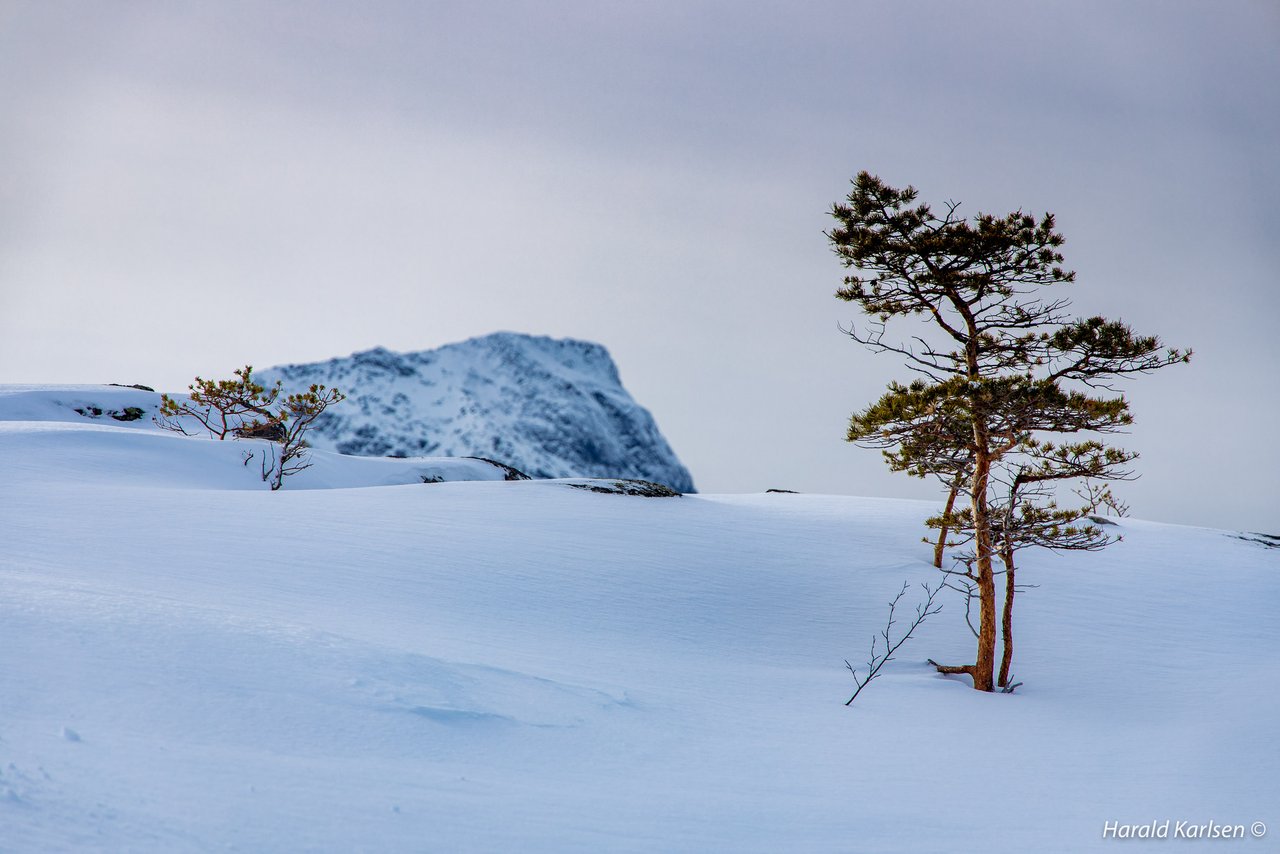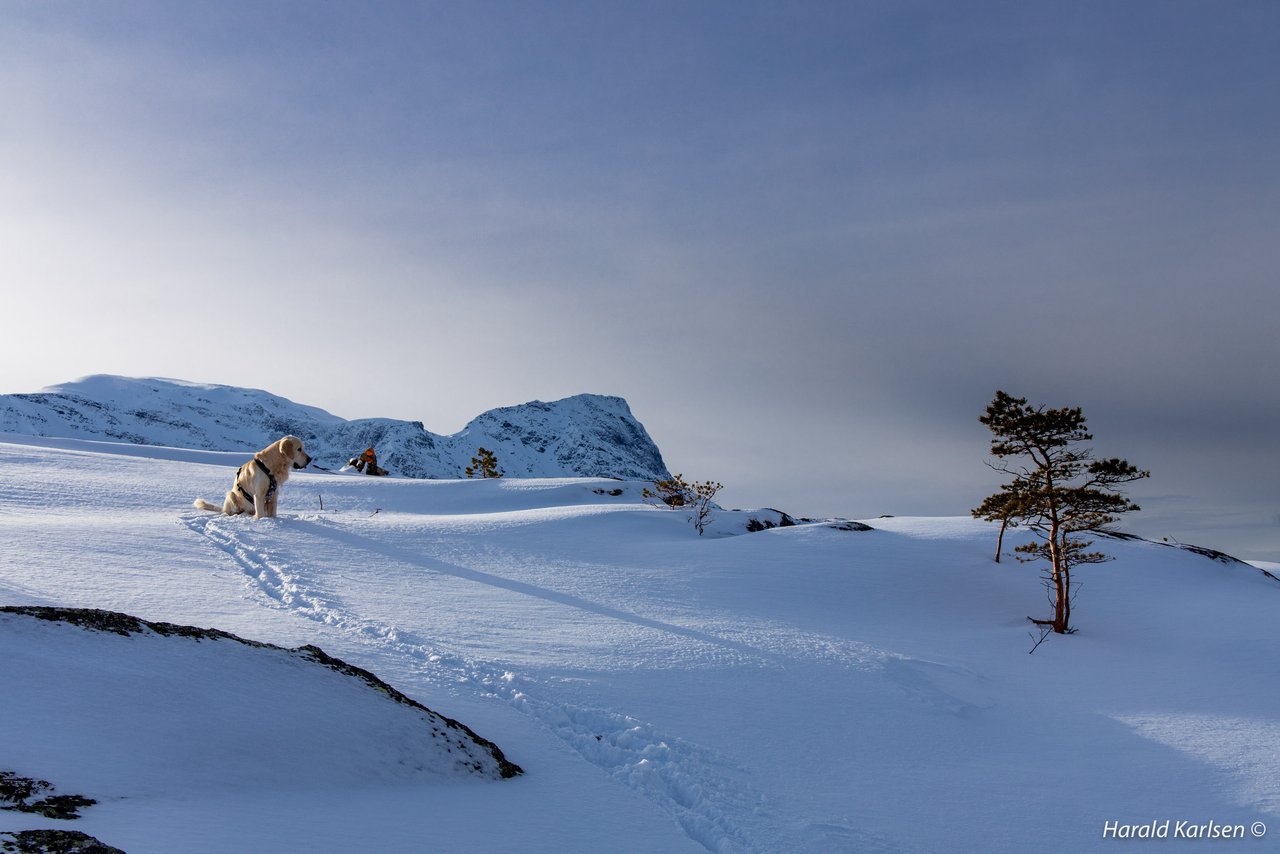 Nero waiting to catch him up.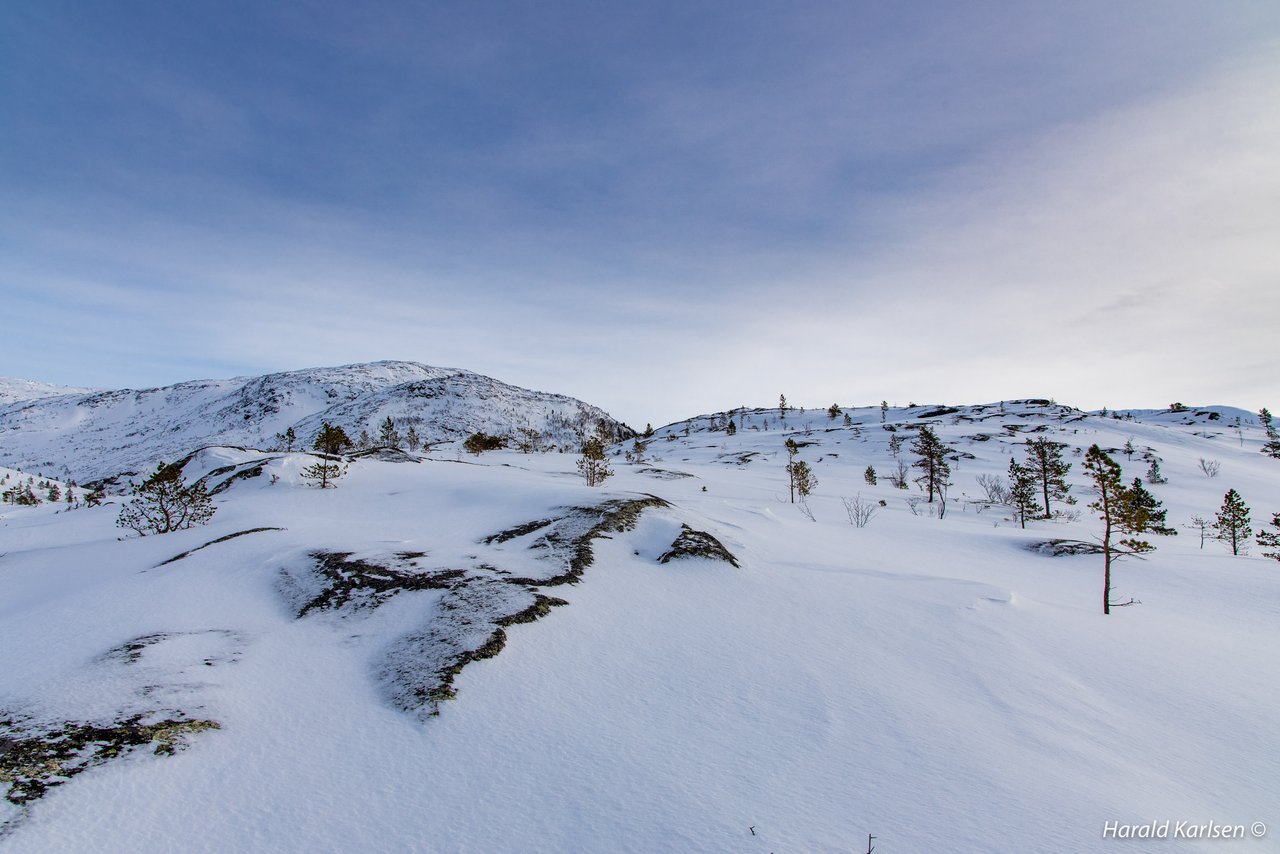 On the plateau the terrain flatten out gave us a quite easy walk in the snow.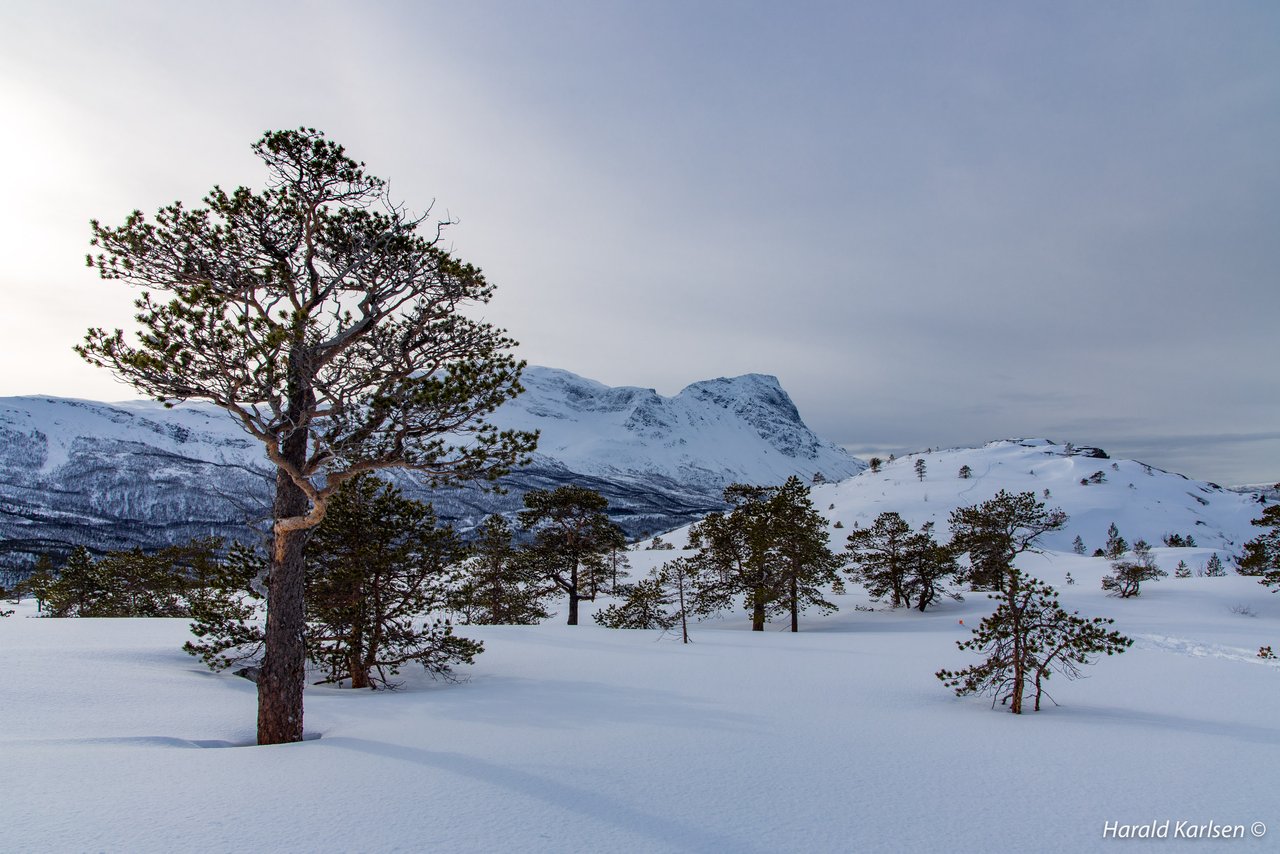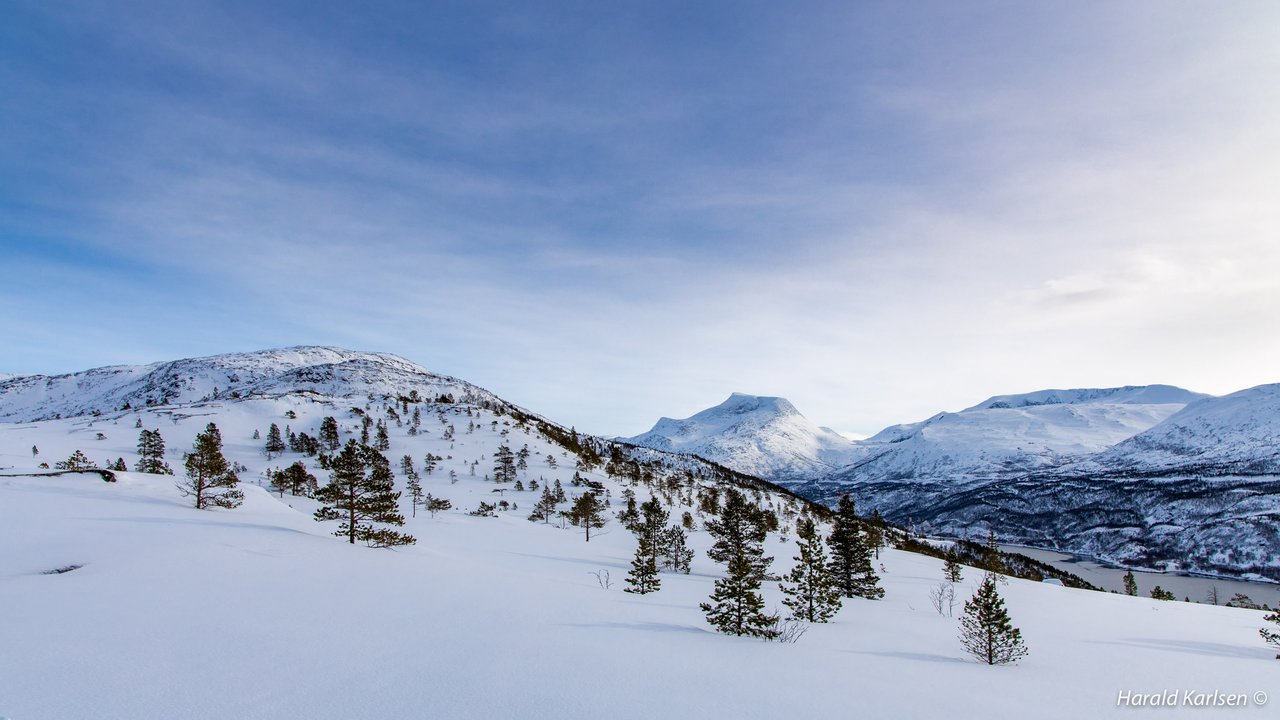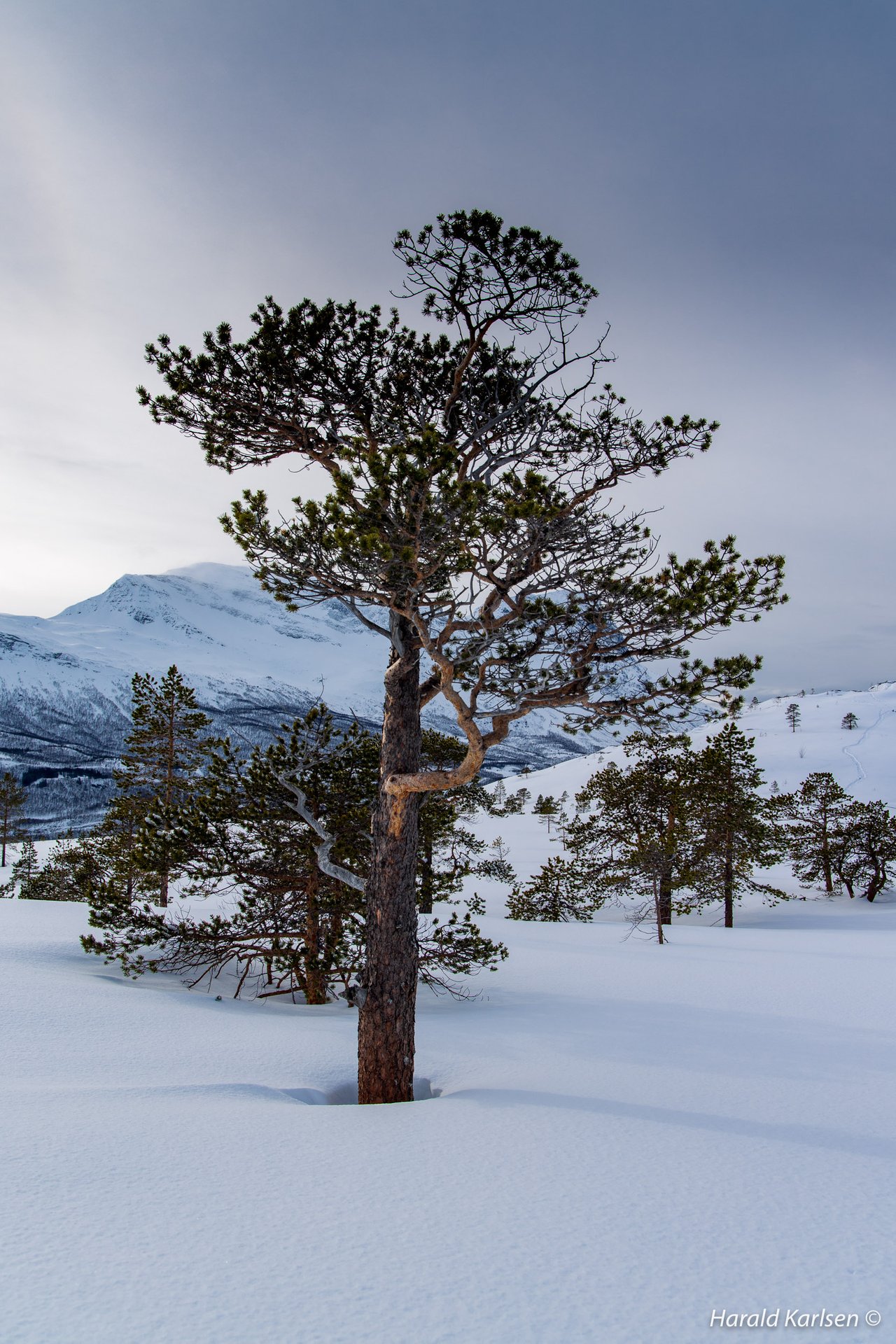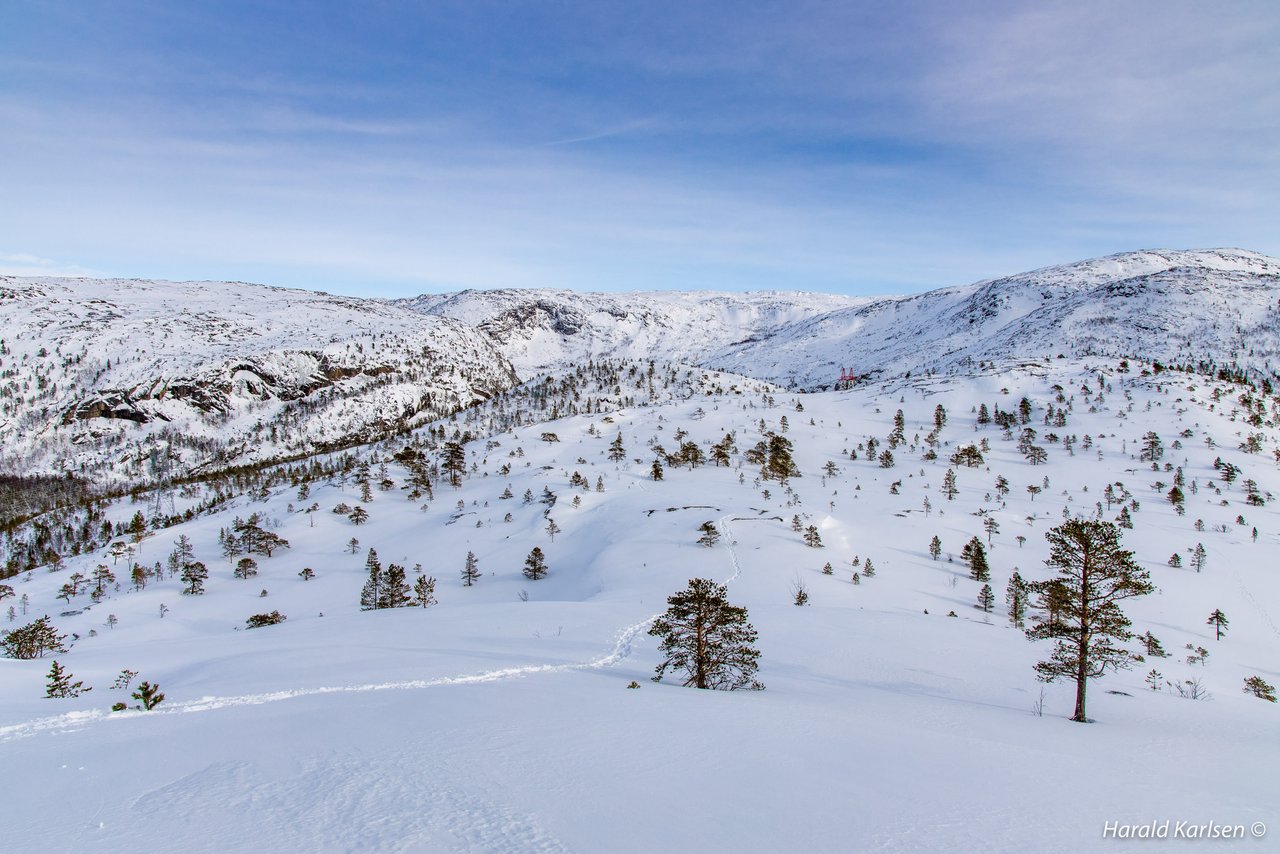 The tracks and route we followed up the mountain.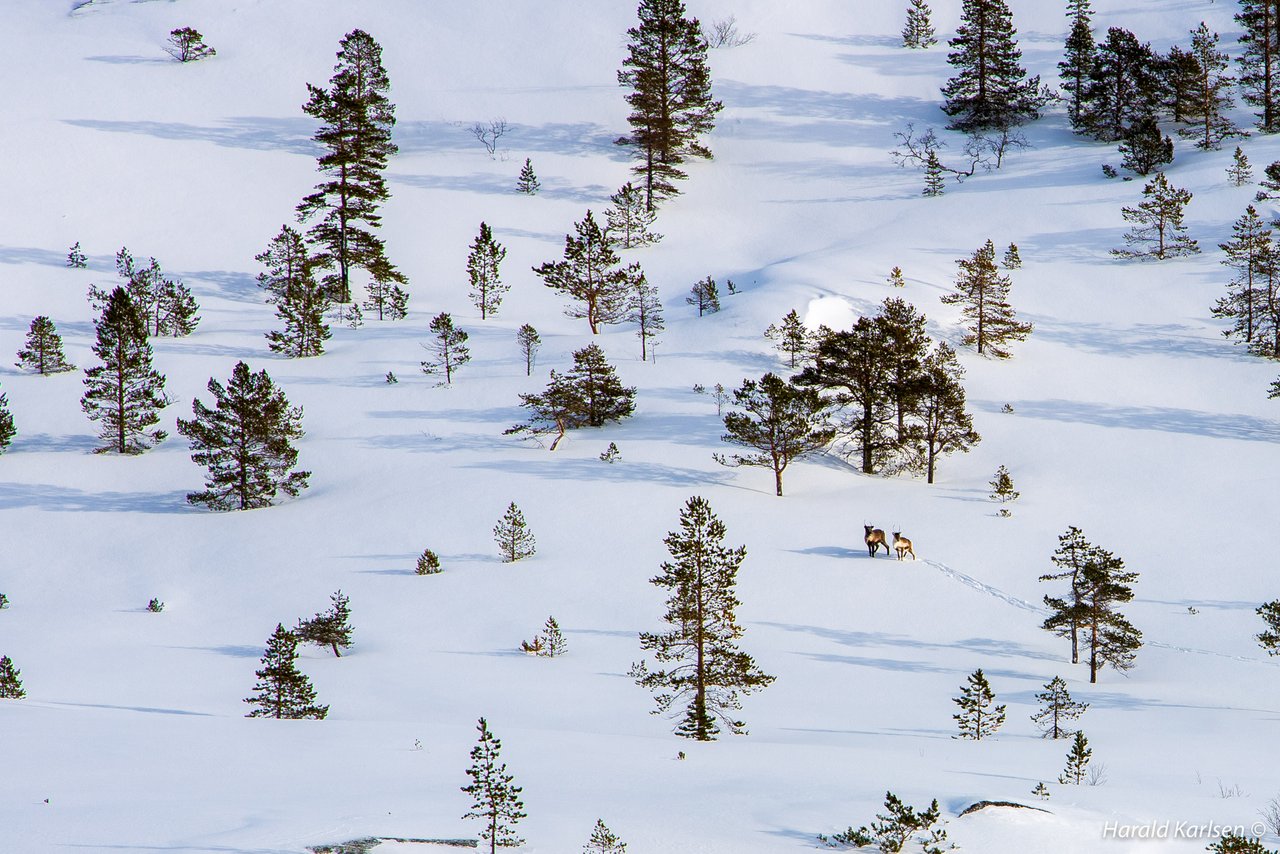 On the last leg up we met two reindeer. When the where in "safe" distance they stopped and looked curious at us.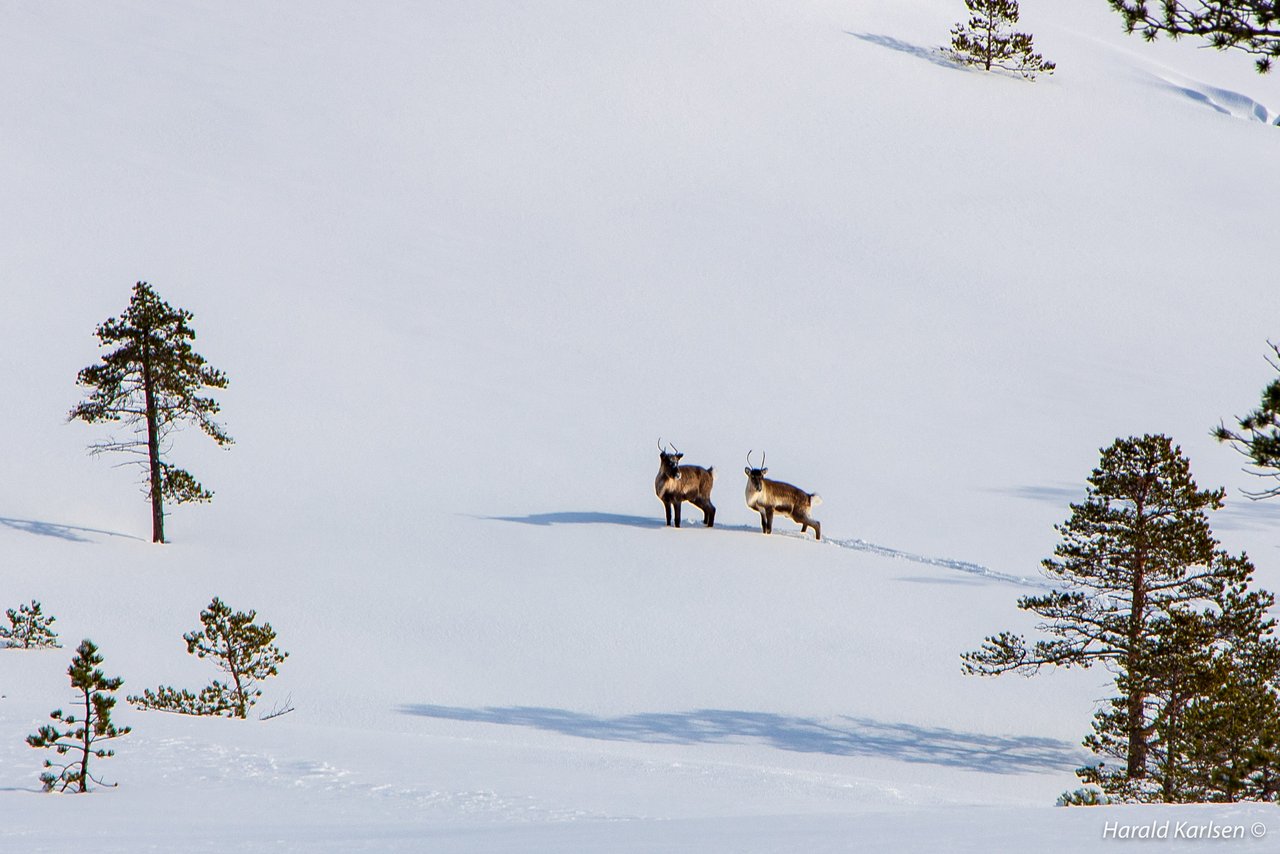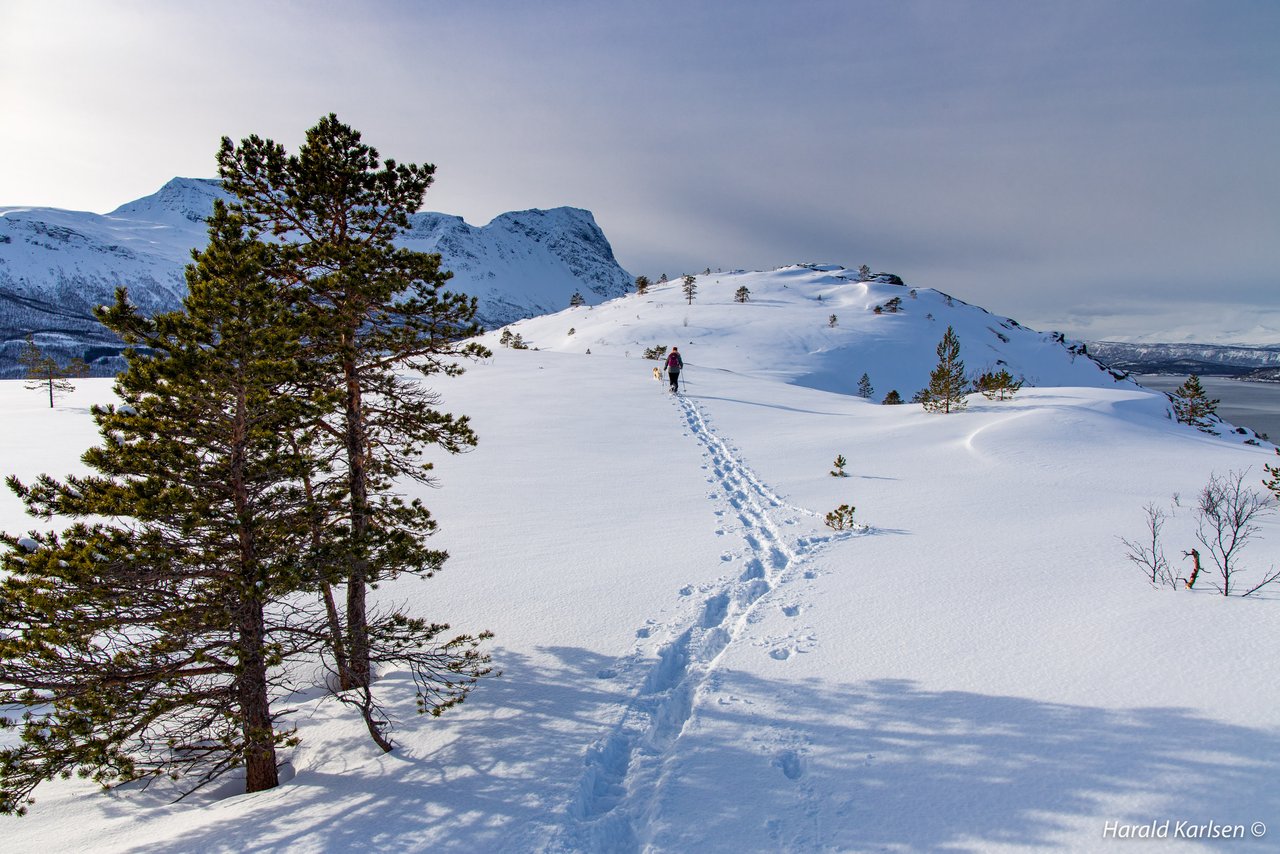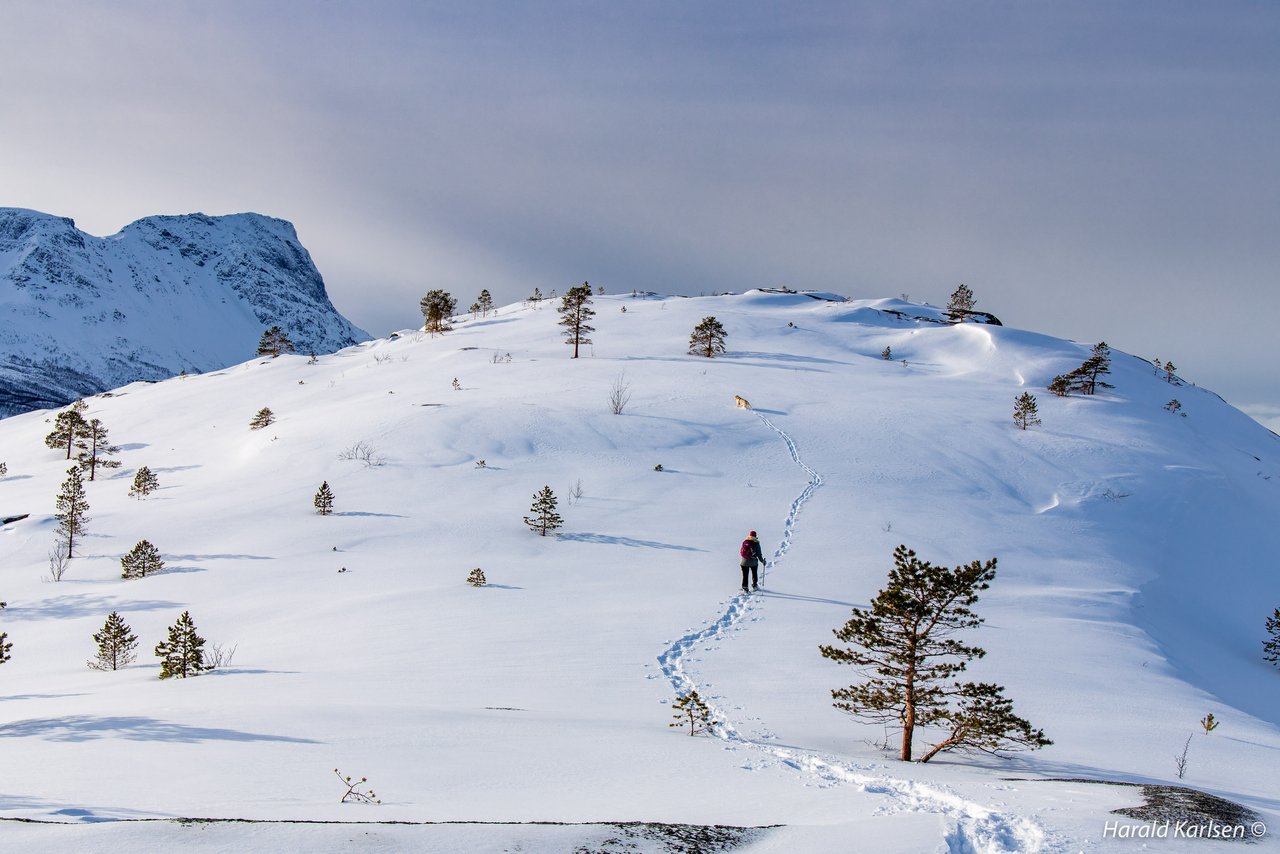 The last leg uphill.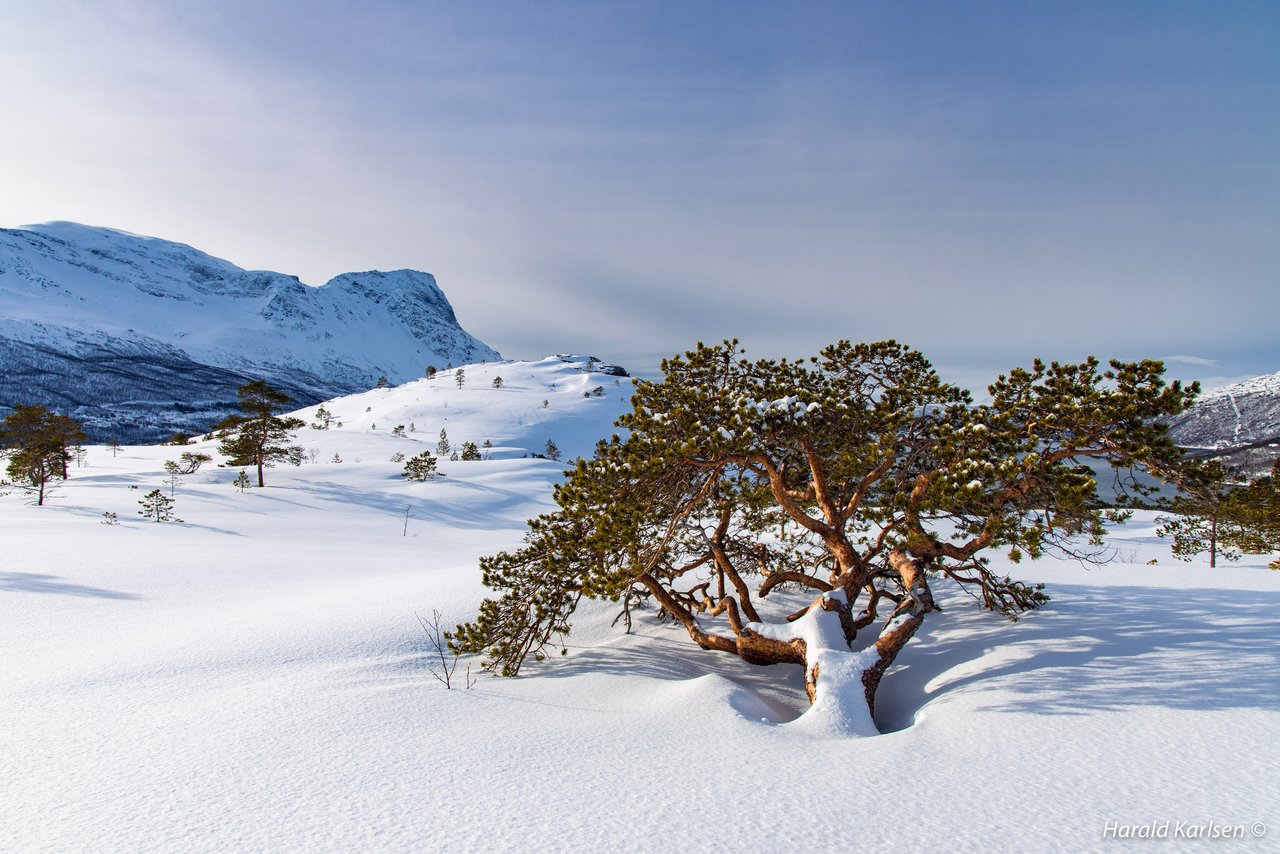 A couple of old pines stand their ground.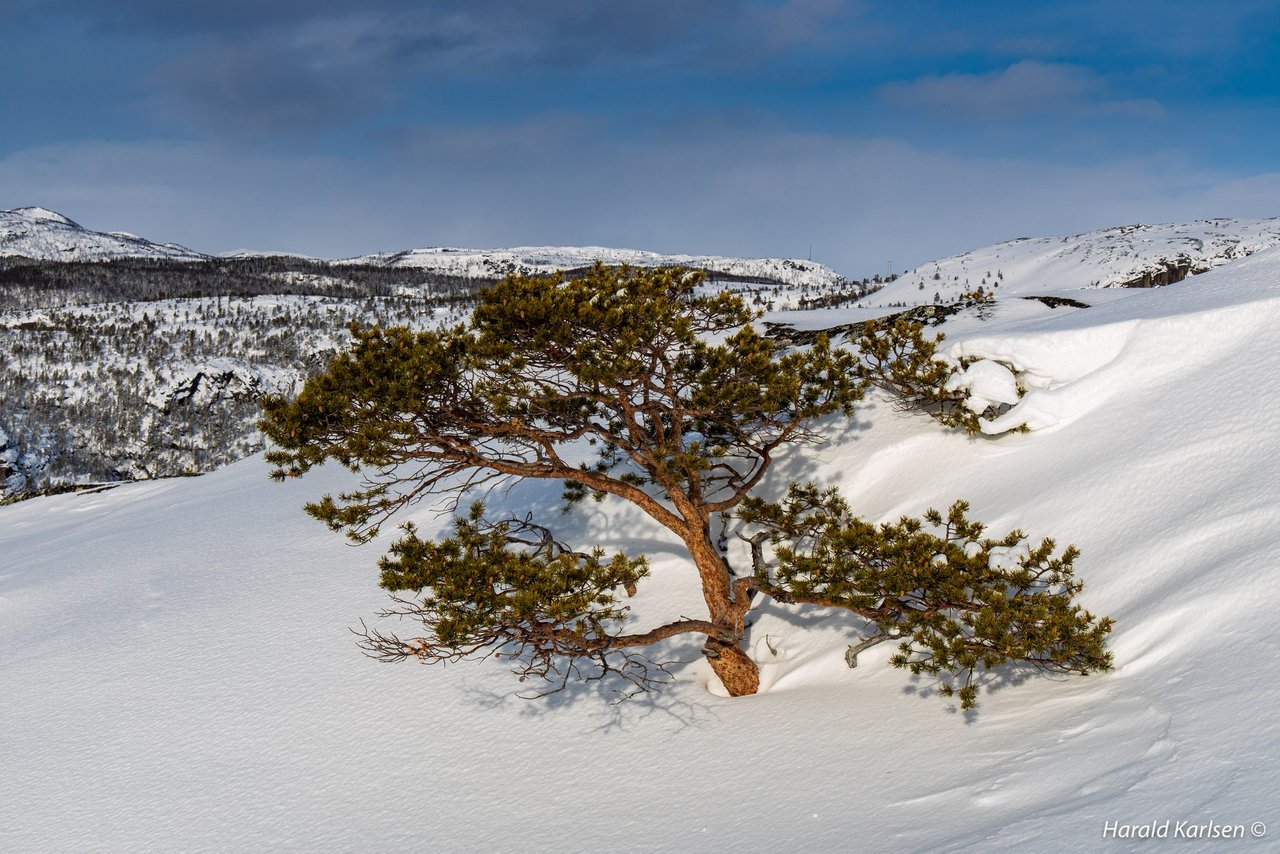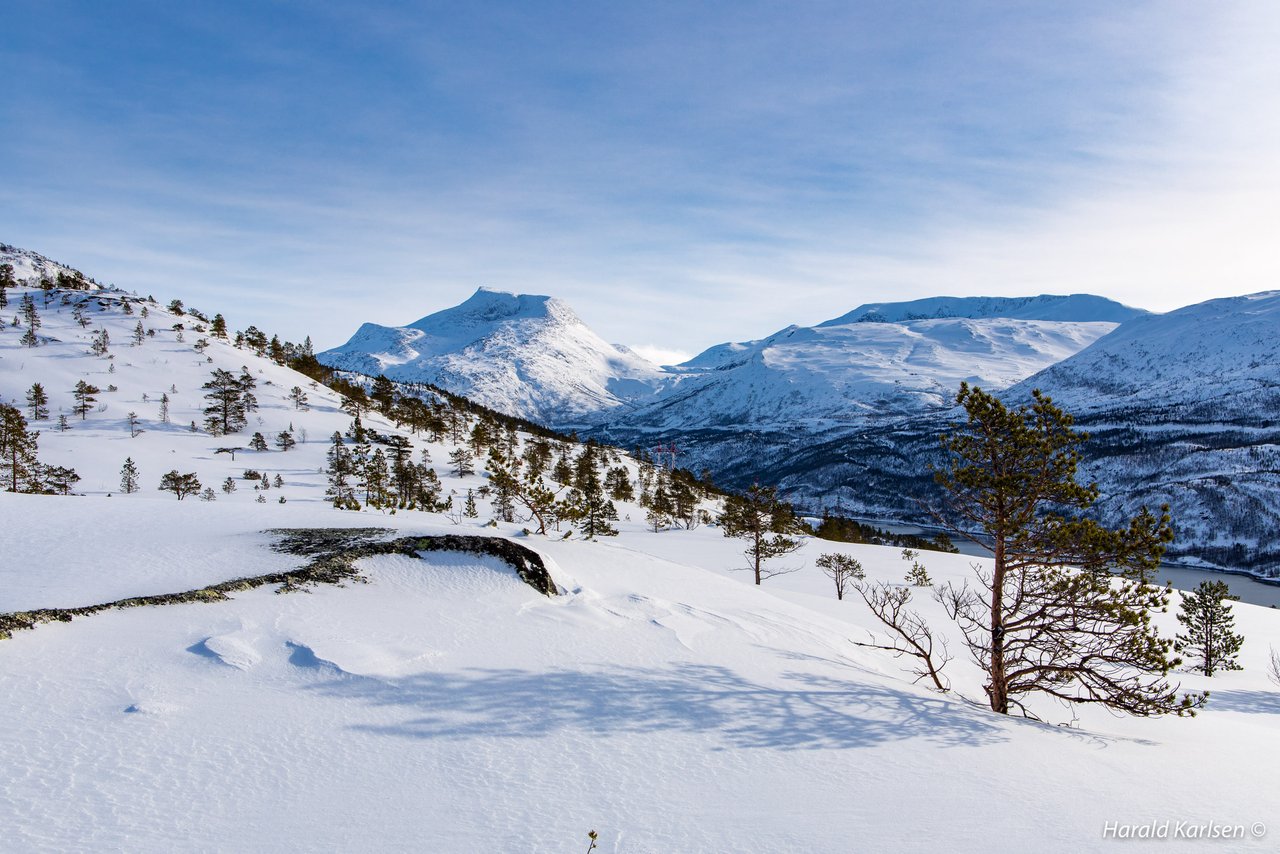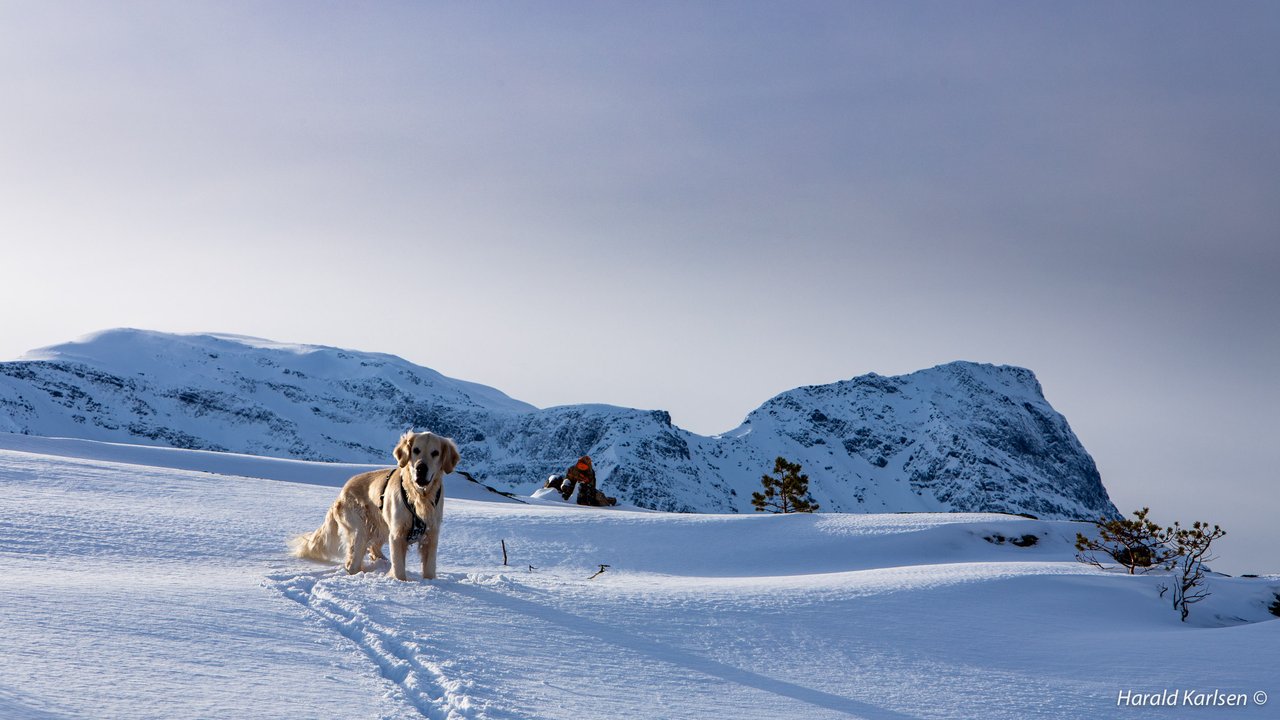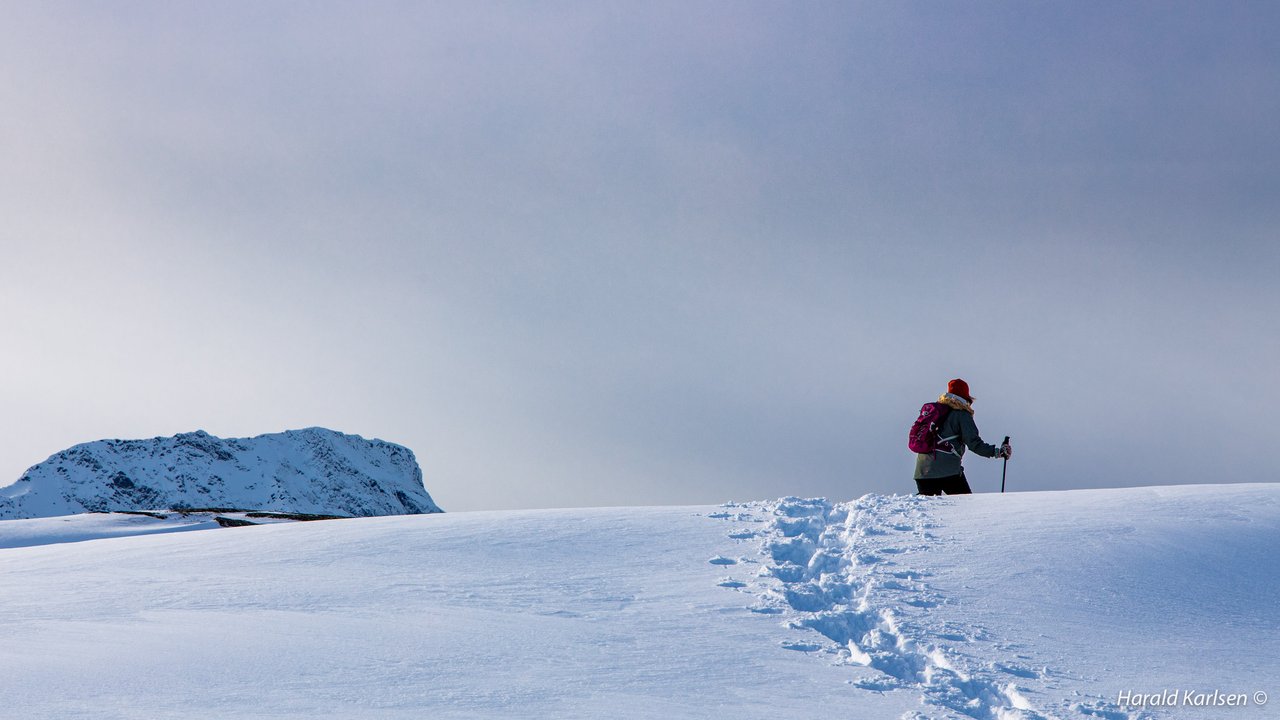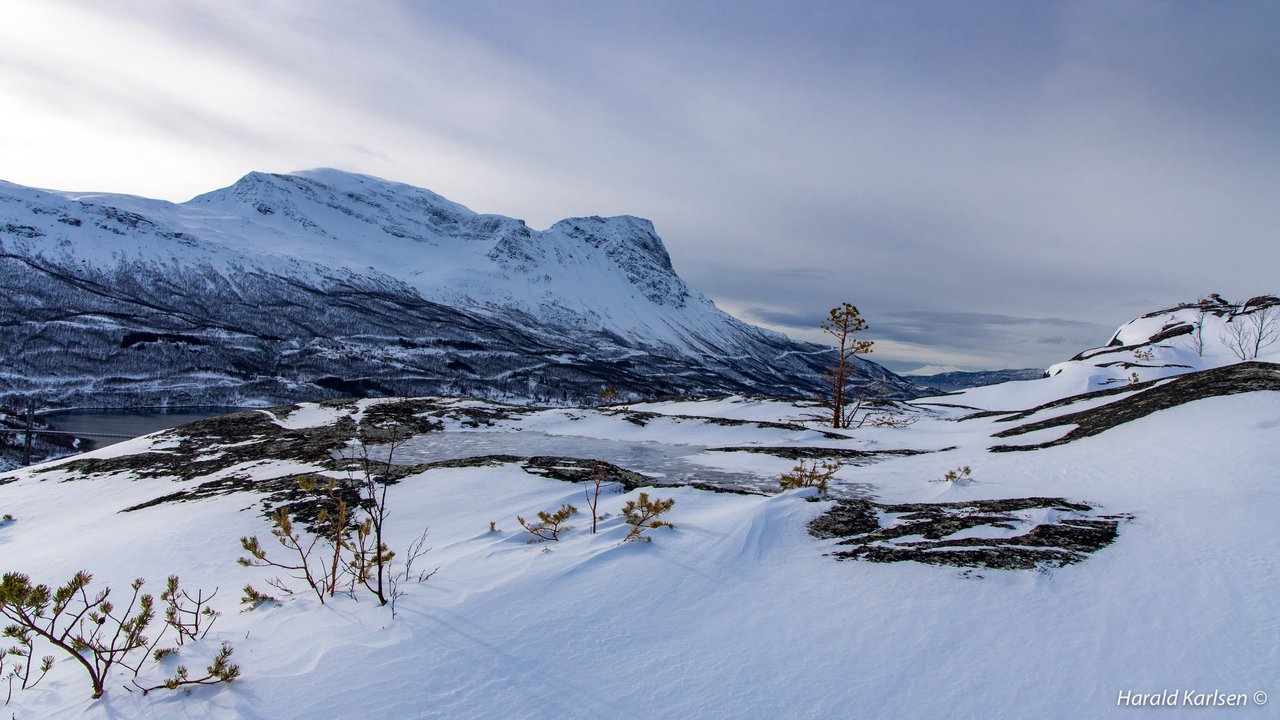 Almost up.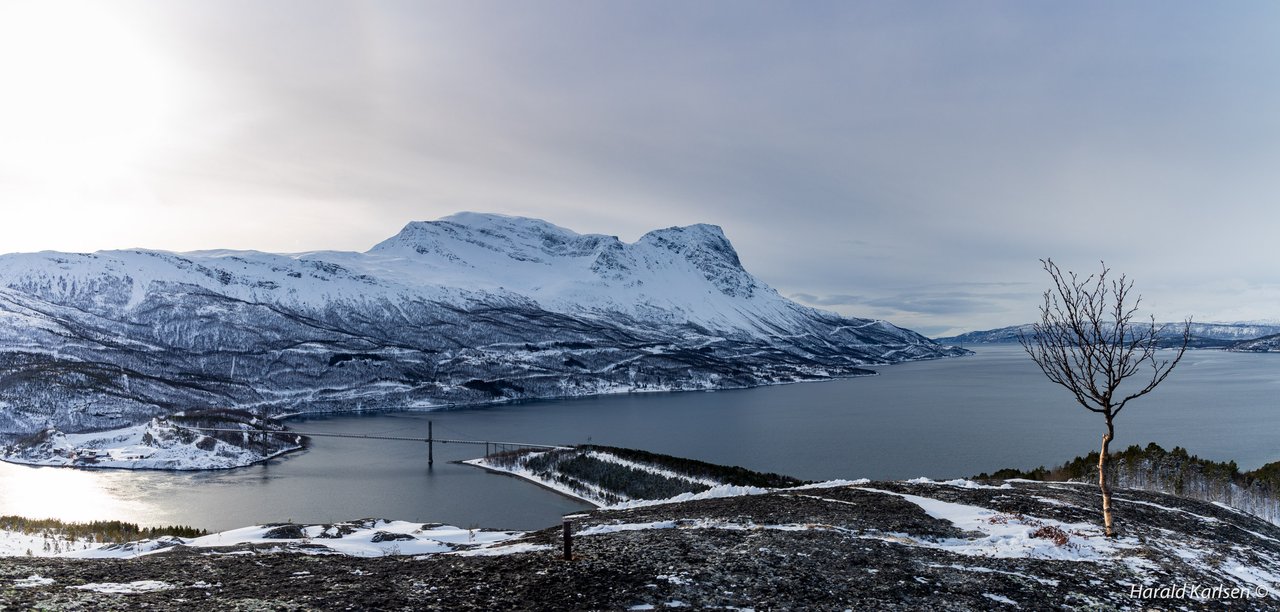 A panorama from the highest point with view towards the fjord. I live in the village beneath the peak in the middle.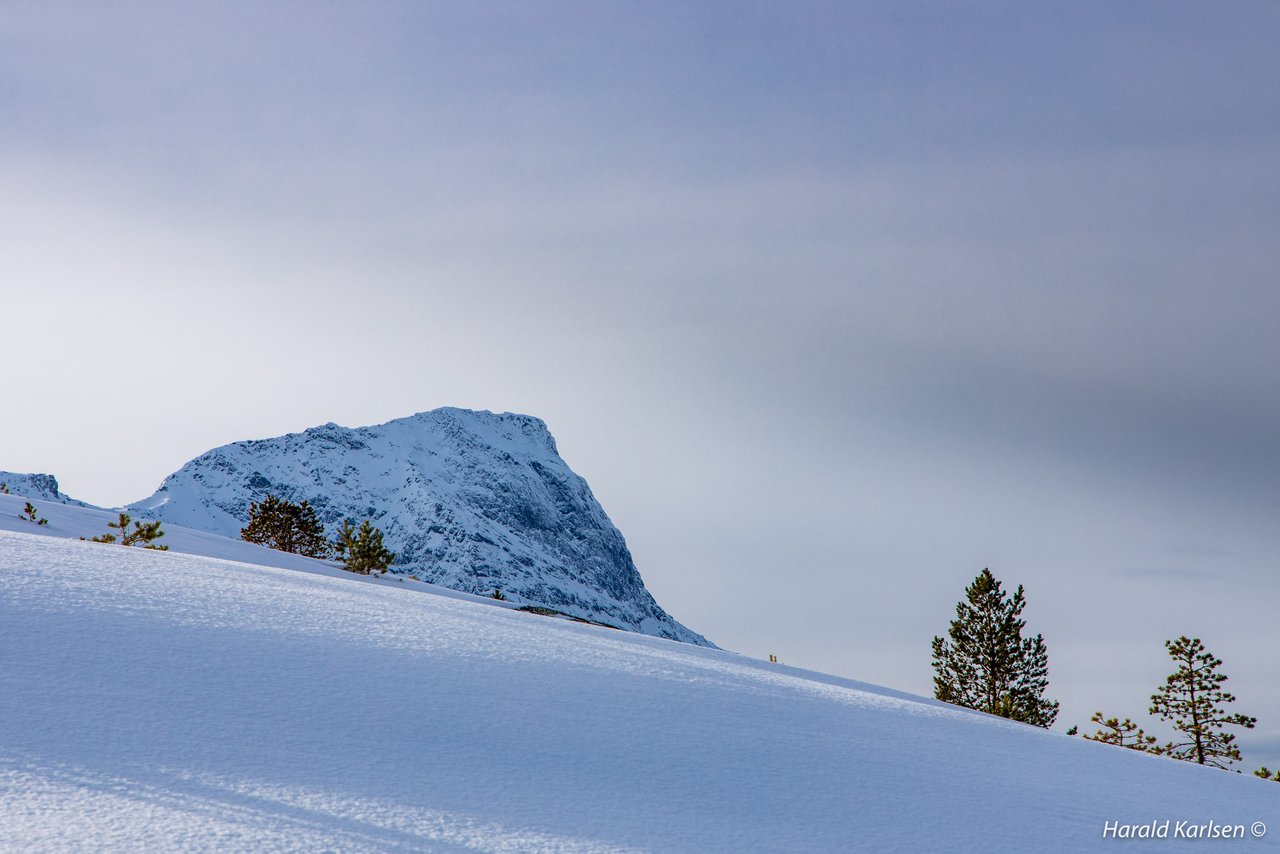 Some pictures on the way down from the mountain.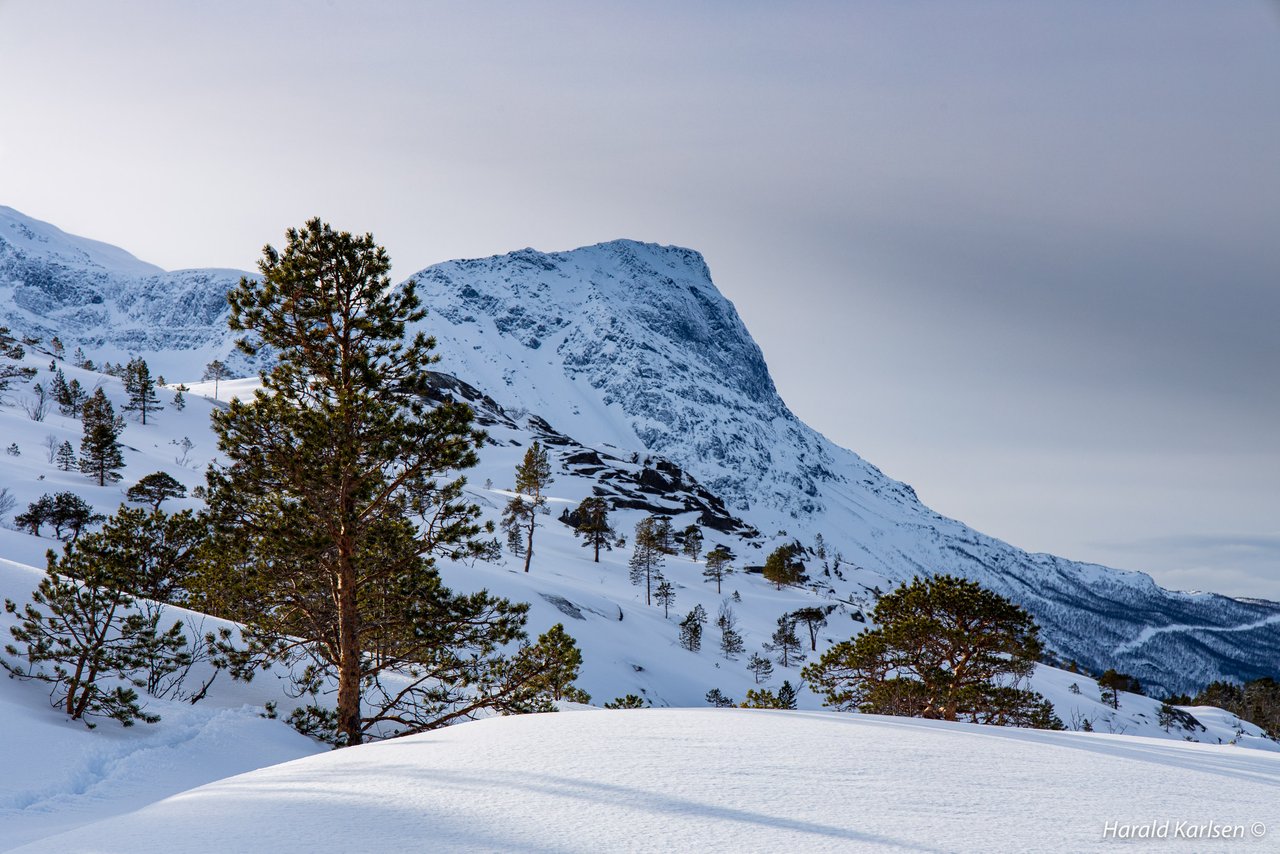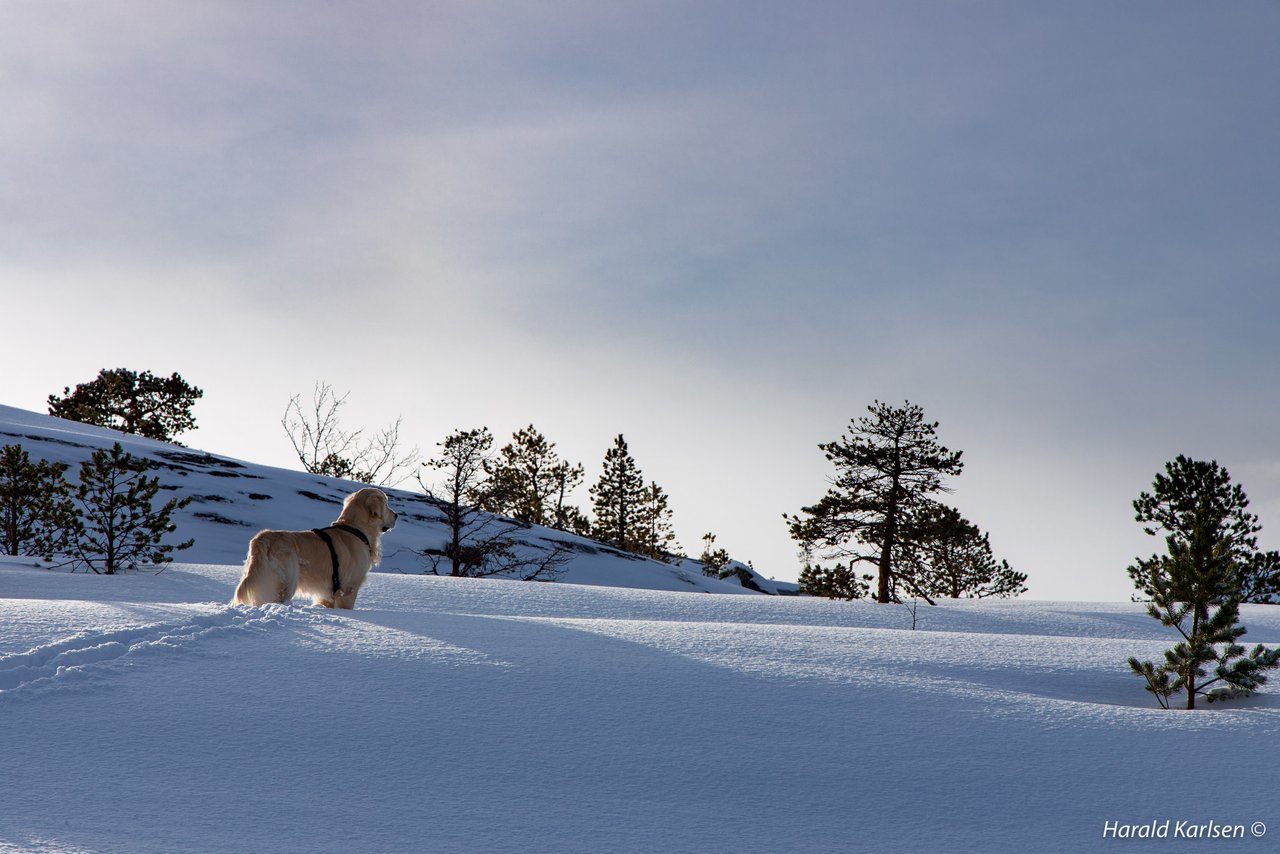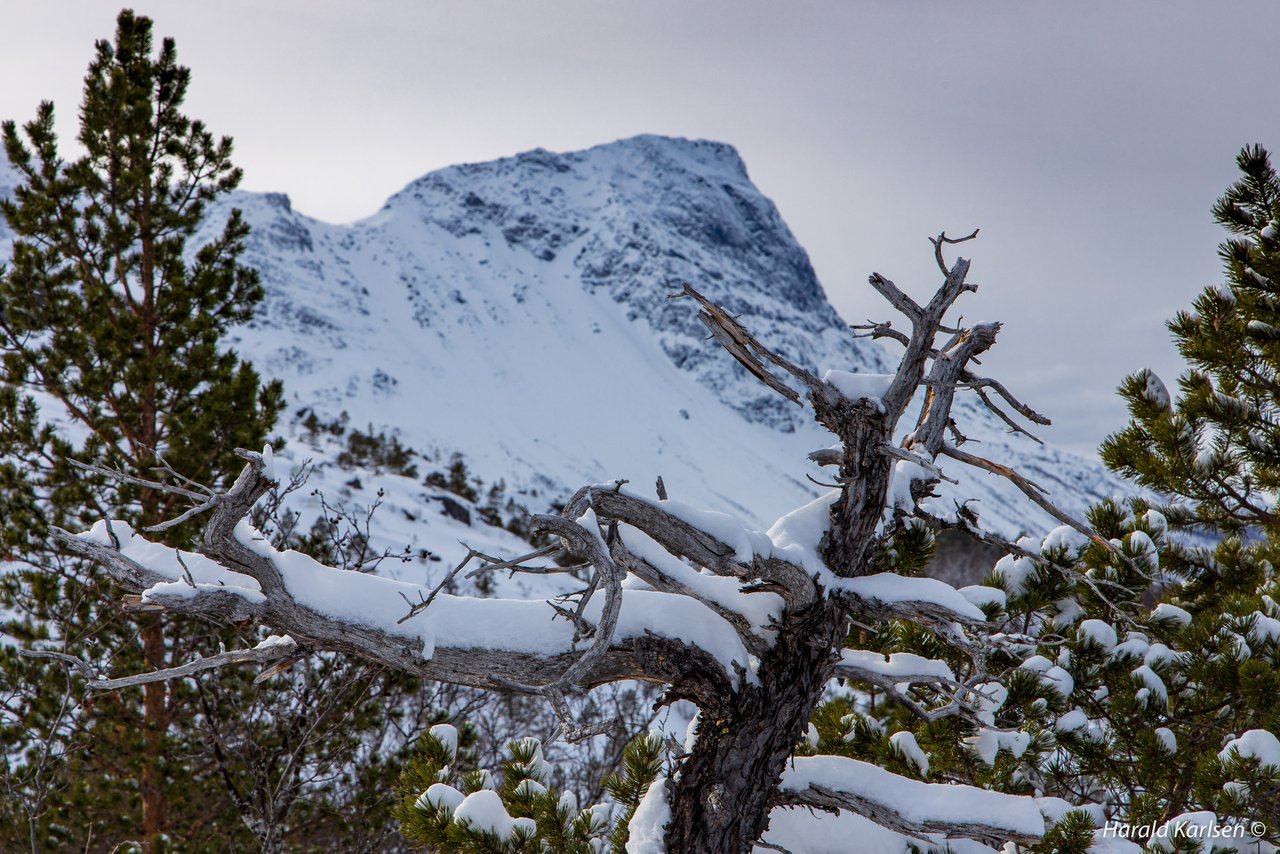 Wish you a great evening and stay safe and healthy.
Best regards
Harald