As a young artist, I know that at some point in my life I will need to have my own website so I could put all my works in one place. It isn't needed now, especially I don't have many clients or exhibitions yet and especially now that I still don't have one style yet but I thought of starting as early as now so I won't have to think about it in the future when I'm busier.



In early January, @rasamuel, who became one of my closest friends since I started on Steem, helped me with the domain and web hosting (since I know nothing about them). When I got access to the site, at first I had no idea what to do! I had to ask him all the time about everything in there. Then I kinda learned and understand how to work with Wordpress and I just explored and experimented on different looks.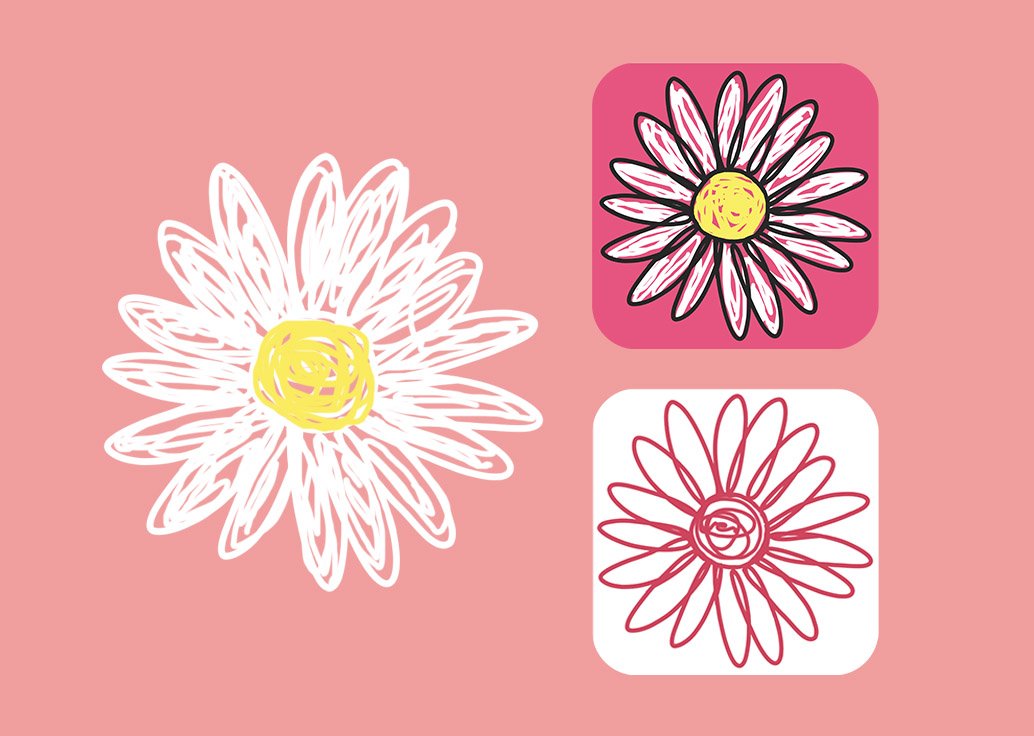 I didn't have a tablet yet at that time so I had to ask for @spintwister's assistance with making the logo. At that part, I couldn't decide easily because I want the icon to look good and simple, without it being less visible on a browser's tab.



Being the indecisive one, It took me quite a while to decide what I wanted for the final look of the site as well. lol. I want it to be simple with some texts on Home section, but I don't focus on commissions or offering services at the moment (such as workshops, etc) and I don't want the site to look like I am a 'company' so I just went minimalist on it.
Home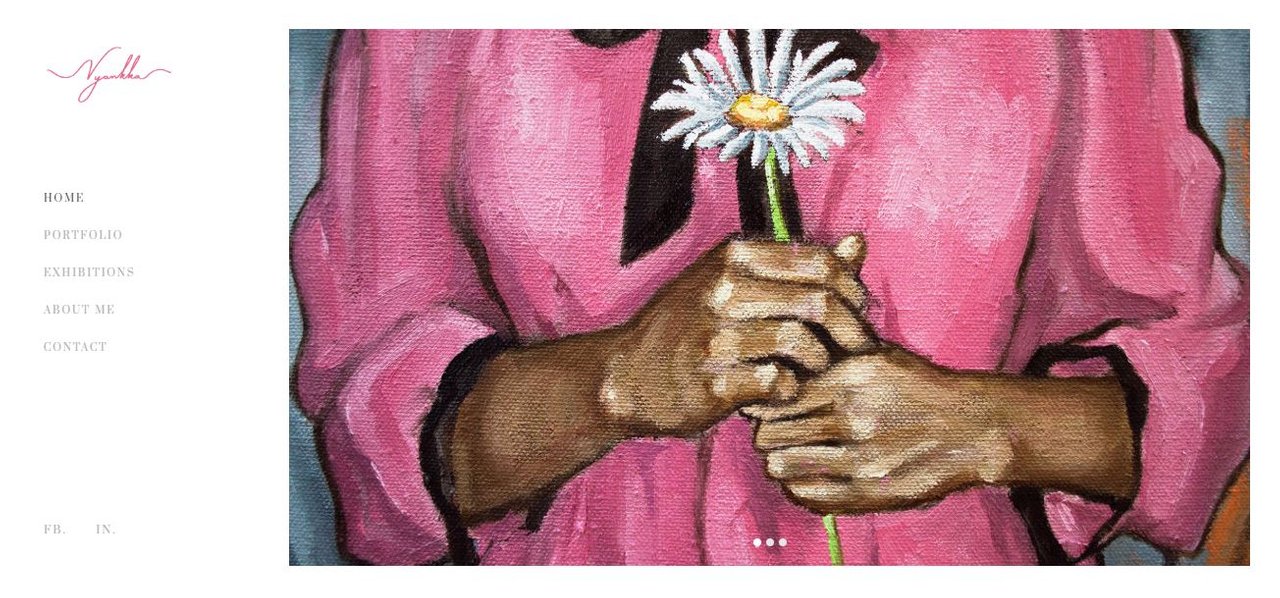 The homepage. That is a detail of one of my paintings Repressed Memories.
---
Then I had to write an artist's profile. It's hard to explain who you are and what you do exactly, in my opinion, so I had to think about it thoroughly lol.
About Me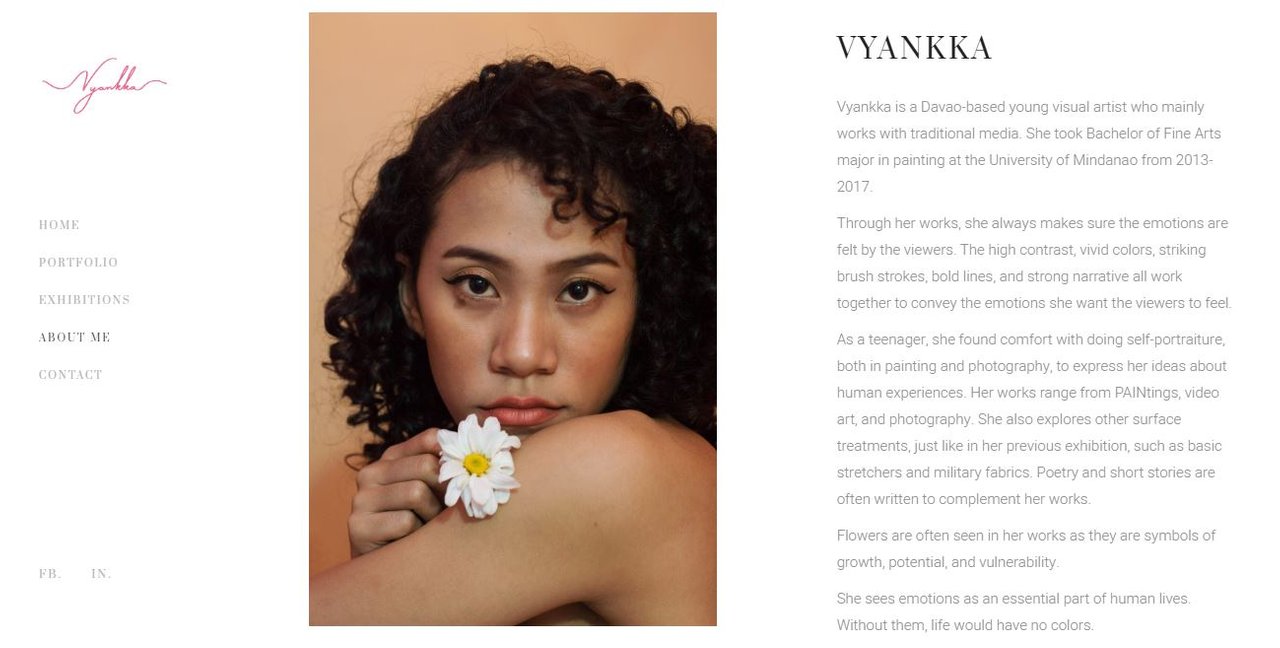 ---
Paintings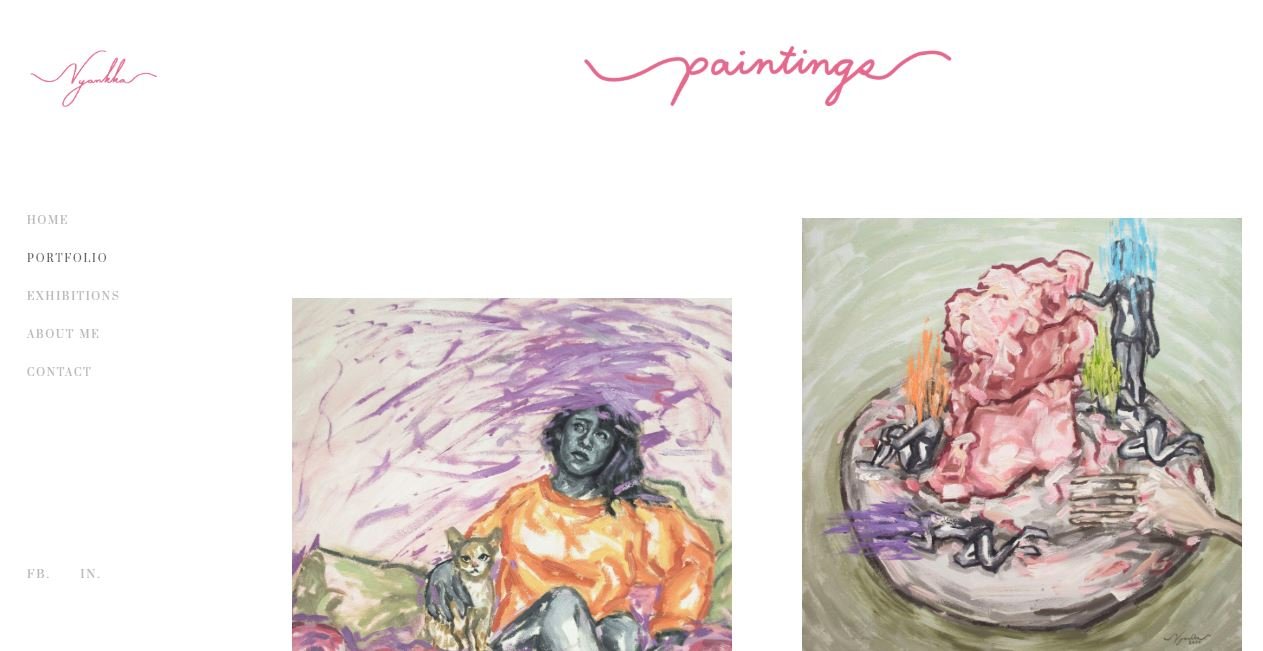 And the paintings page which shows selected paintings from 2015-present.
---
I was planning to put a Shop page where I can sell my prints there but selling prints is too complicated at the moment so I didn't add it yet.
I enjoyed compiling my works and building my website and I surely learned a lot!
If you want to visit the site, you can click here.
Would appreciate if you do!
:)