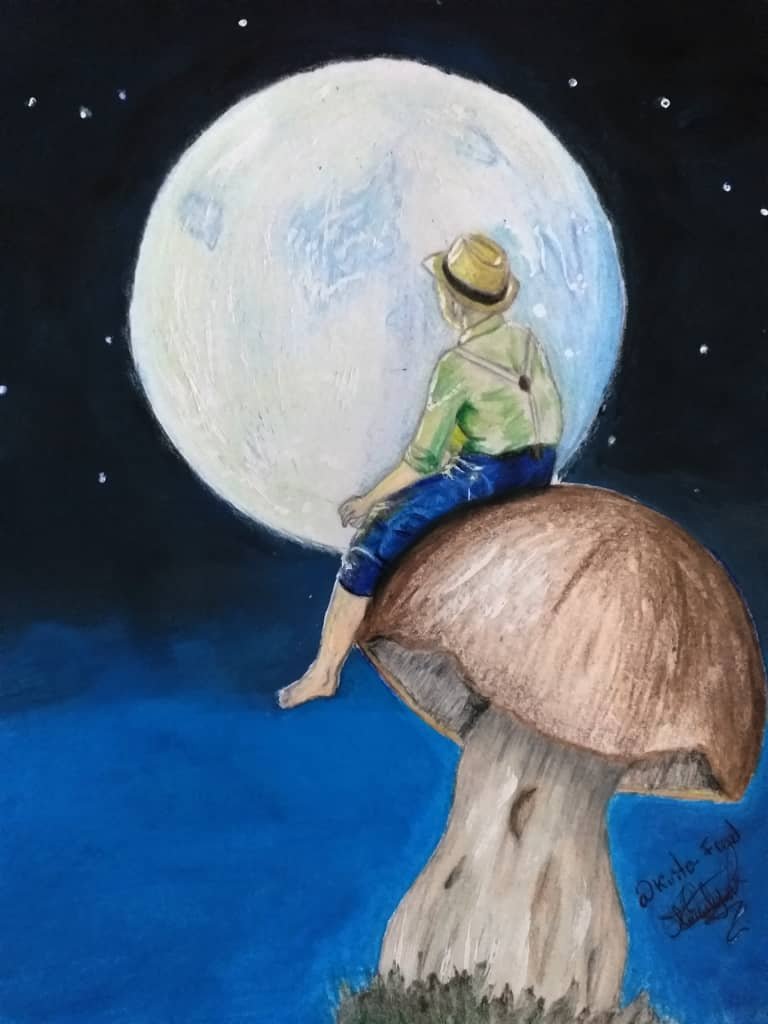 Sentado como cualquier solitario,
reposando en las penurias nocturnas,
hallando paz entre mis tormentos,
buscando reposar cada uno de mis lamentos.


Dices que si miro a la luna llena
te veré desde muy lejos,
pero refleja mas la soledad sin ti,
algo que me hace caer en lamentos.


Dentro de un bosque perdido,
a la altura de un mágico hongo,
vida mía grito a los vientos,
que te amo en infinito trayecto.


Más sin embargo vida mía,
la luna parecía iluminar mi oscuridad,
con seguridad regresaré en paz,
a la vieja vida a la cual te he de esperar.
Sitting like any loner,
resting in the night's hardships,
finding peace amidst my torments,
seeking to rest my every woe.


You say that if I look at the full moon
I'll see you from far away,
but it reflects more the loneliness without you,
something that makes me fall into regrets.


Inside a lost forest,
at the height of a magical mushroom,
my life screamed out to the winds,
that I love you on an infinite journey.


More however my life,
the moon seemed to illuminate my darkness,
I will surely return in peace,
to the old life that I'll be waiting for you.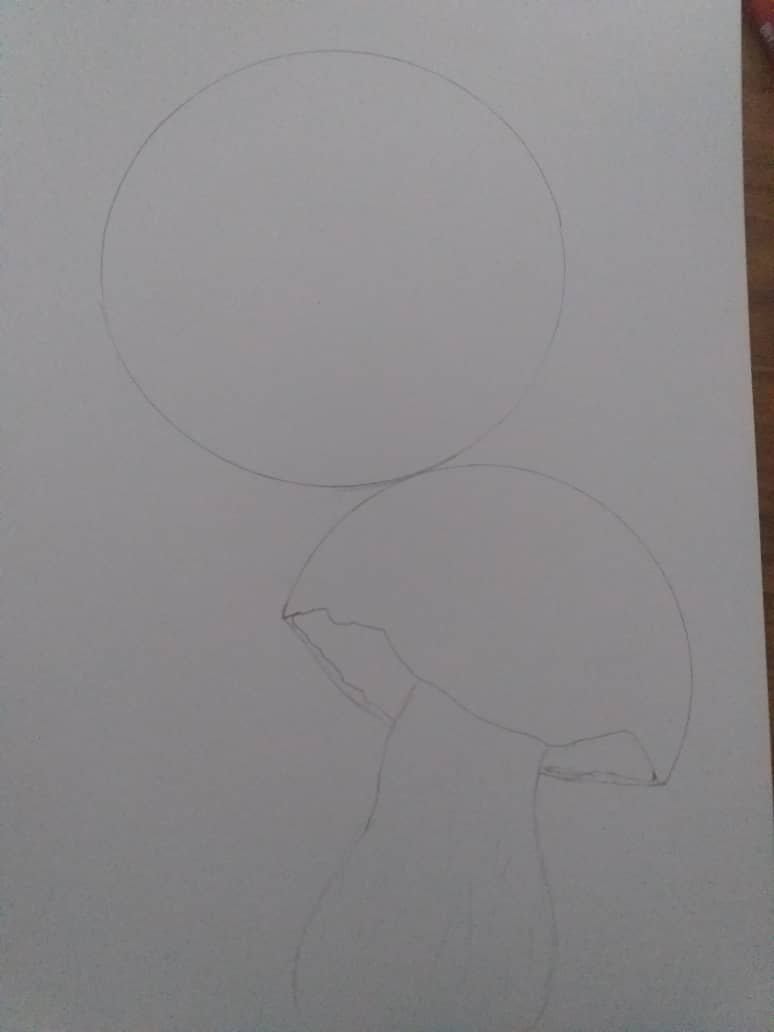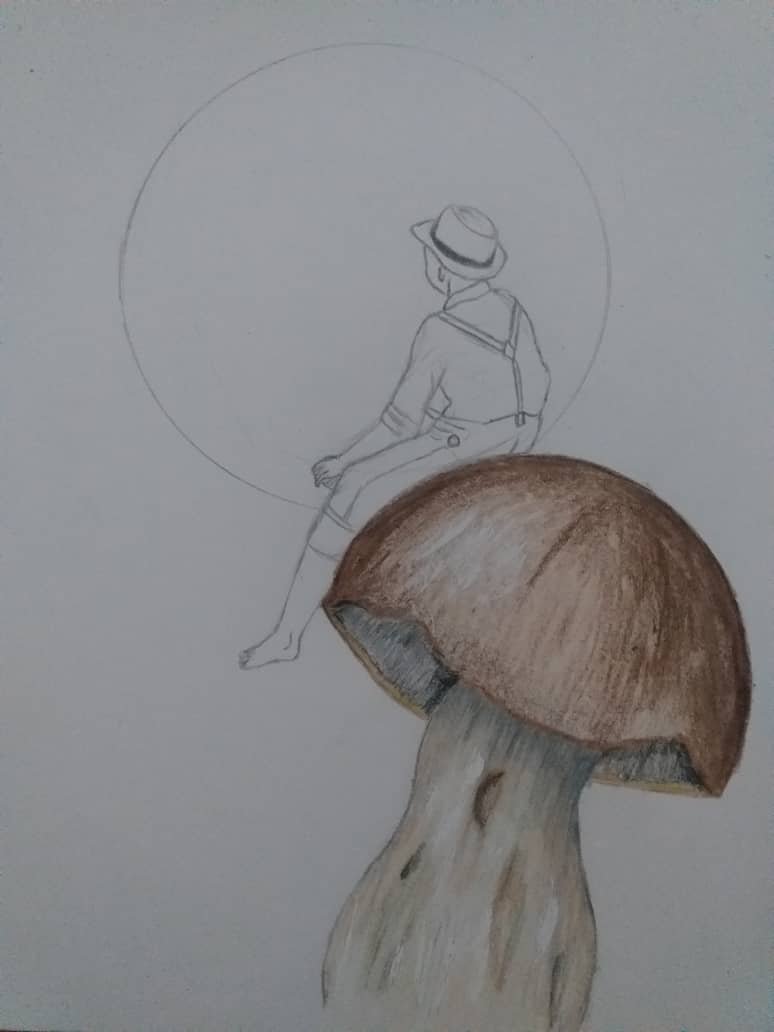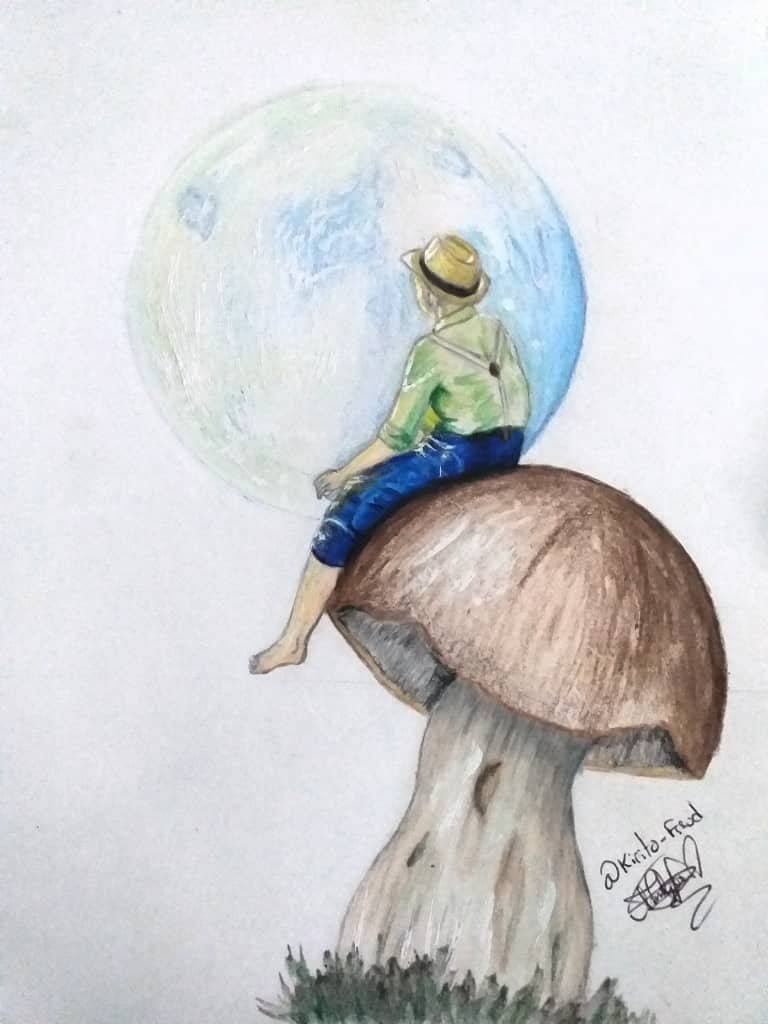 Gif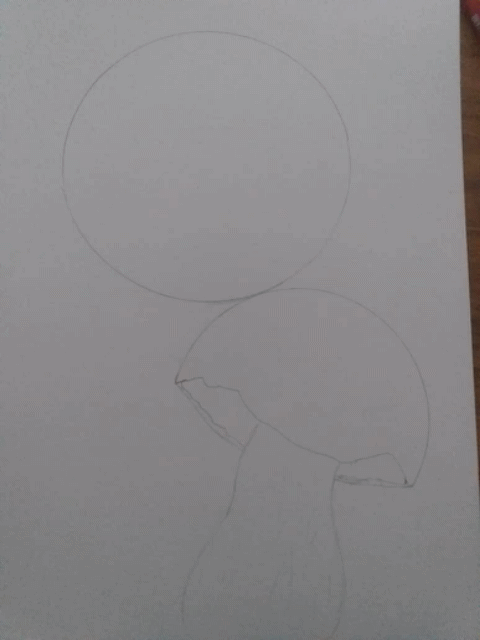 Diseño original a base de colores y acuarelas, tiempo de realización 3 horas. Primera colaboración de arte en conjunto con mi mejor amigo @roadstories a quien le agradezco por sus hermosos versos, una fuente de inspiración para este nuevo dibujo.
Original design based on colors and watercolours, realization time three hours. First art collaboration with my best friend @roadstories who I thank for his beautiful verses, a source of inspiration for this new drawing.