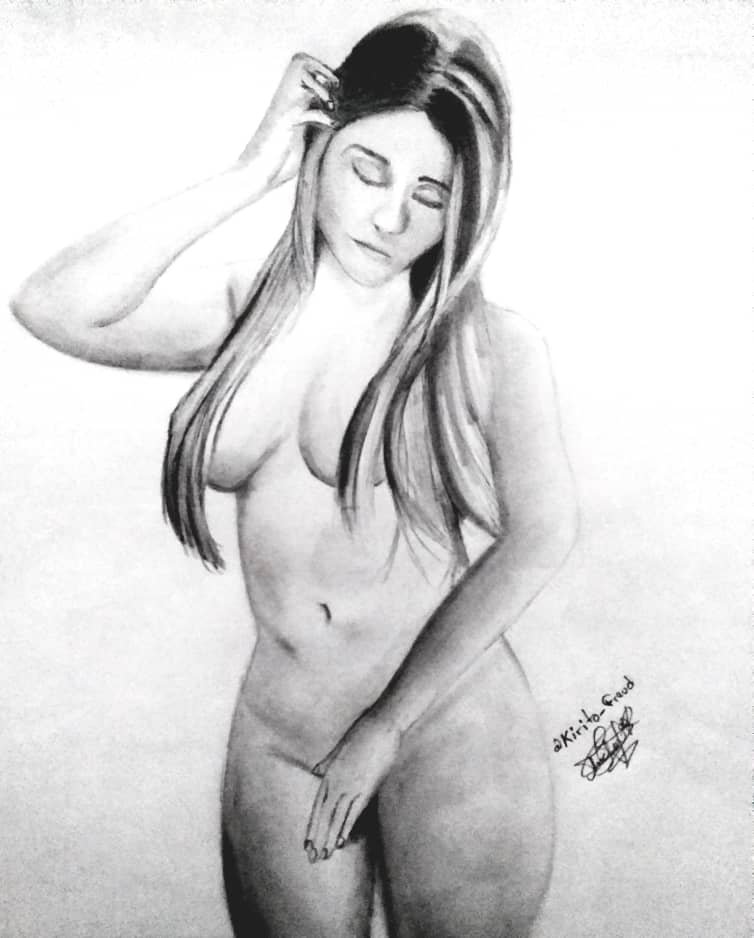 Este dibujo representa la belleza real de la mujer, algo que muchas féminas olvidan a la hora de someter sus cuerpos a dietas o rutinas estrictas. Al inicio me inspire en una simple mujer y su silueta desnuda, pero luego cuando intentaba hacer el rostro de la misma sentía algo que me incomodaba, no estaba a gusto con el resultado, inclusive estuve por romper mi creación porque quería que fuese perfecto según mi pensar.
Fue en ese momento que pude contrastar mi sentimiento de disgusto, con lo que puede sentir alguna mujer al verse al espejo, y es cuando me digo "que tonto soy", "que tonta es ella". Somos cegados por la moda o por hacer cosas para gustar a los demás y olvidamos nuestra belleza interior, si bien no es una gran pieza, pues es mía, yo la cree así. Y si tu mujer hermosa naciste para tener un cuerpo de curvas, existen hombres y personas que amaran tu esencia femenina y tu ser por encima de cualquier estría o curva de tu delicada piel.
Este dibujo representativo a la belleza femenina es una creación original trazada con lápiz de grafito y carbón, cuya duración fue de 4 horas.
This drawing represents the real beauty of women, something that many women forget when it comes to subjecting their bodies to strict diets or routines. At first I was inspired by a simple woman and her naked silhouette, but then when I tried to make the face of it I felt something that made me uncomfortable, I was not comfortable with the result, I was even about to break my creation because I wanted it to be perfect according to my thinking.
It was at that moment that I was able to contrast my feeling of disgust with what some women might feel when they look in the mirror, and that's when I tell myself "how stupid I am", "how stupid she is". We are blinded by fashion or by doing things to please others and we forget our inner beauty, even though it is not a great piece, because it is mine, I believe it to be so. And if your beautiful woman was born to have a body of curves, there are men and people who love your feminine essence and your being above any stretch mark or curve of your delicate skin.
This drawing representative of female beauty is an original creation drawn with graphite pencil and charcoal, which lasted 4 hours.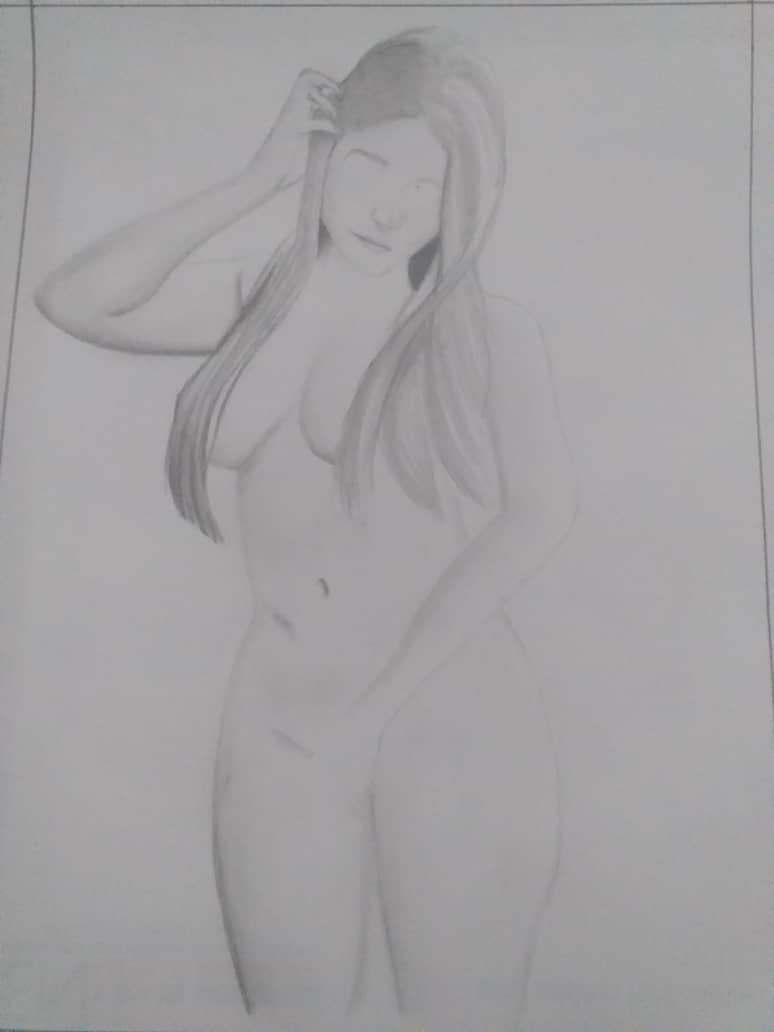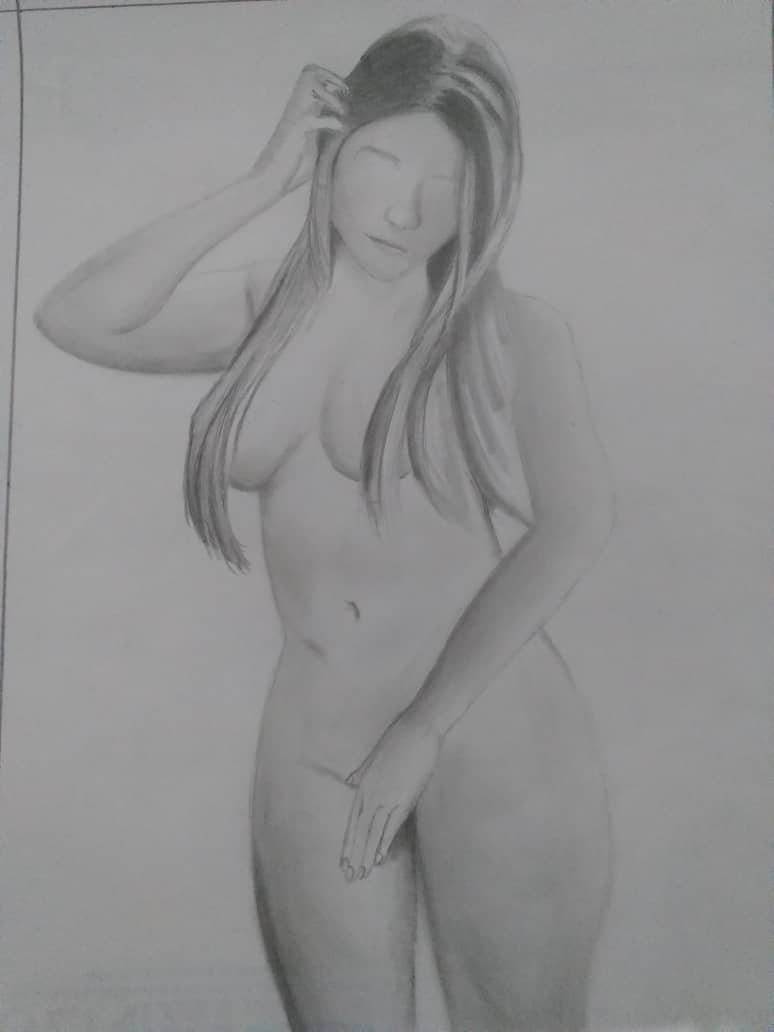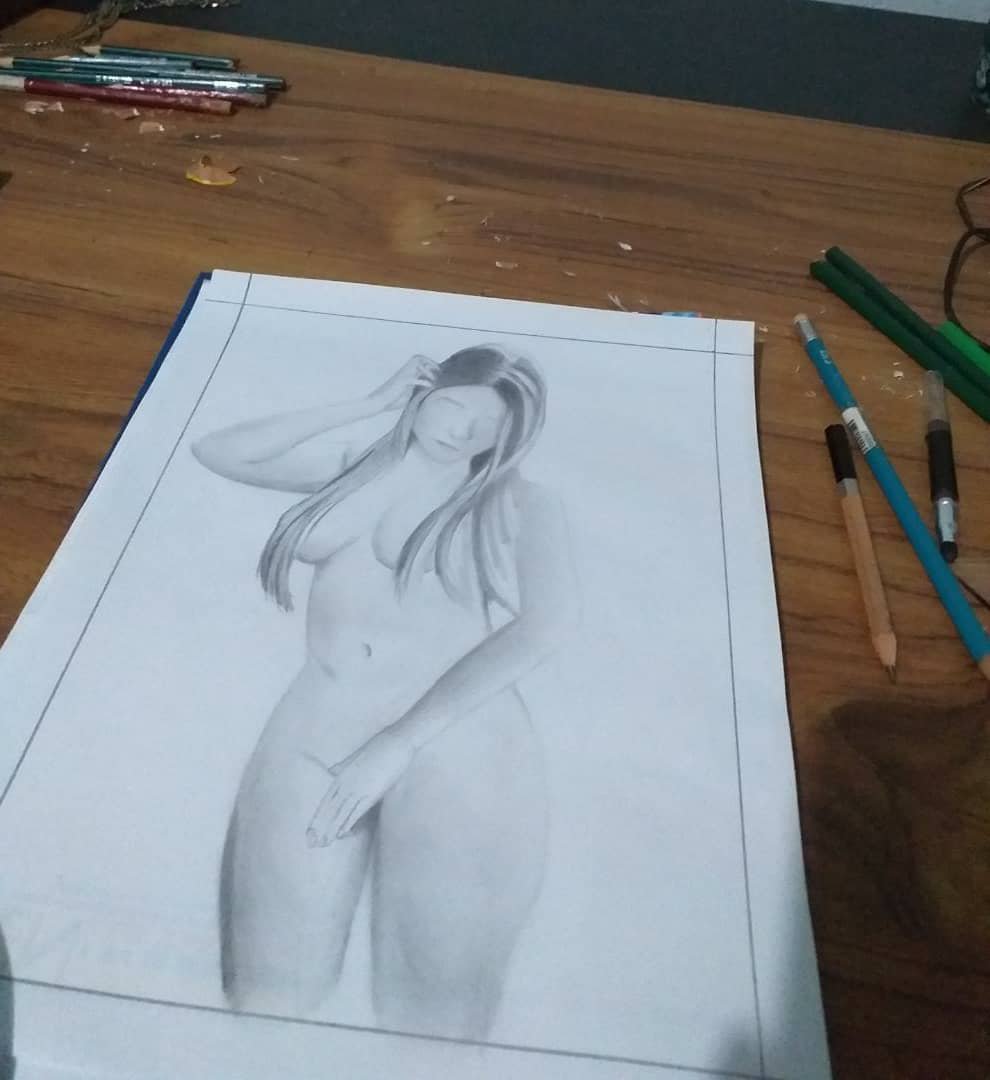 Gif