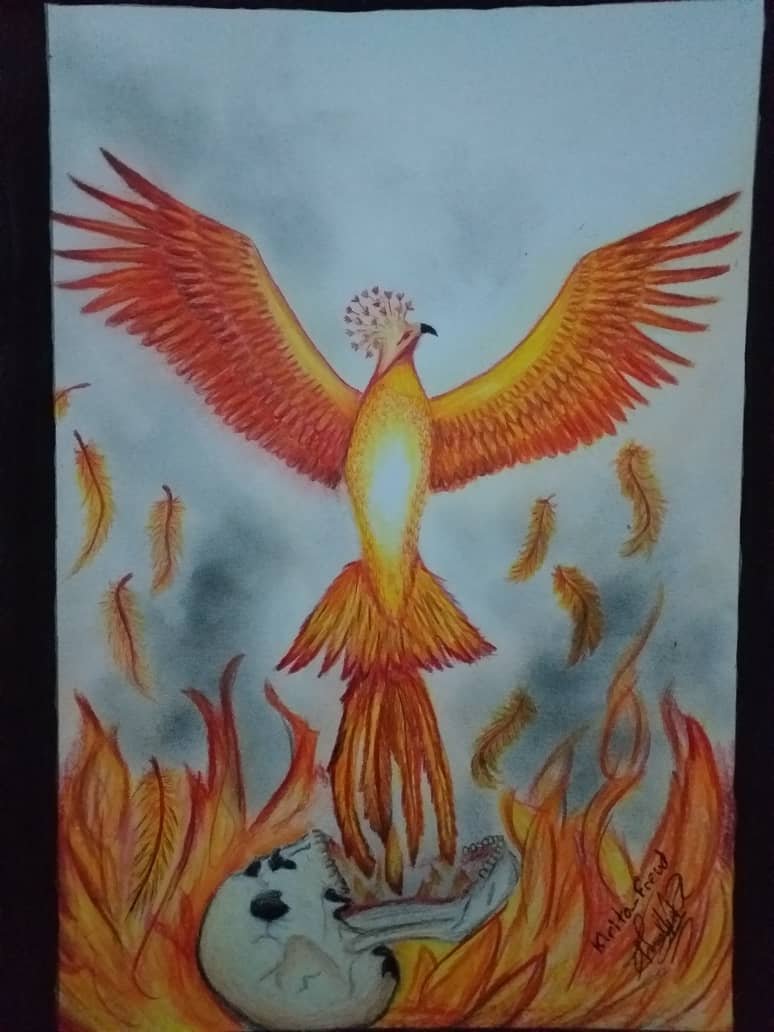 Si bien hay momentos de la vida en que solemos caer o equivocarnos, siempre debemos recordar que tenemos el poder de levantarnos aun cuando sientas que no tienes las fuerzas suficiente para hacerlo, o la confianza para intentarlo de nuevo y tropezar para volverte a levantar. Nuestras vidas se deben identificar con el fénix, que si bien es una criatura usada en las historias y películas como algo mitológico con poderes de curación e inmortalidad, nos podemos ver representados en él, porque cuando creemos que todo a acabado, que la vida ha roto nuestras alas y sueños, es cuando nos sorprendemos de lo que podemos lograr al renacer.
Renacimiento del fénix, un diseño original realizado con lápiz de colores bajo una duración de 5 horas.
While there are times in life when we tend to fall or make mistakes, we must always remember that we have the power to get up even when you feel you don't have the strength to do so, or the confidence to try again and stumble to get back up. Our lives should be identified with the phoenix, which although it is a creature used in stories and movies as something mythological with healing and immortality powers, we can see ourselves represented in it, because when we believe that everything is over, that life has broken our wings and dreams, is when we are surprised at what we can achieve by being reborn.
Renaissance of the Phoenix, an original design made with colored pencil under a 5 hour duration.
The 3d fire effect was made with the windows 10 photo app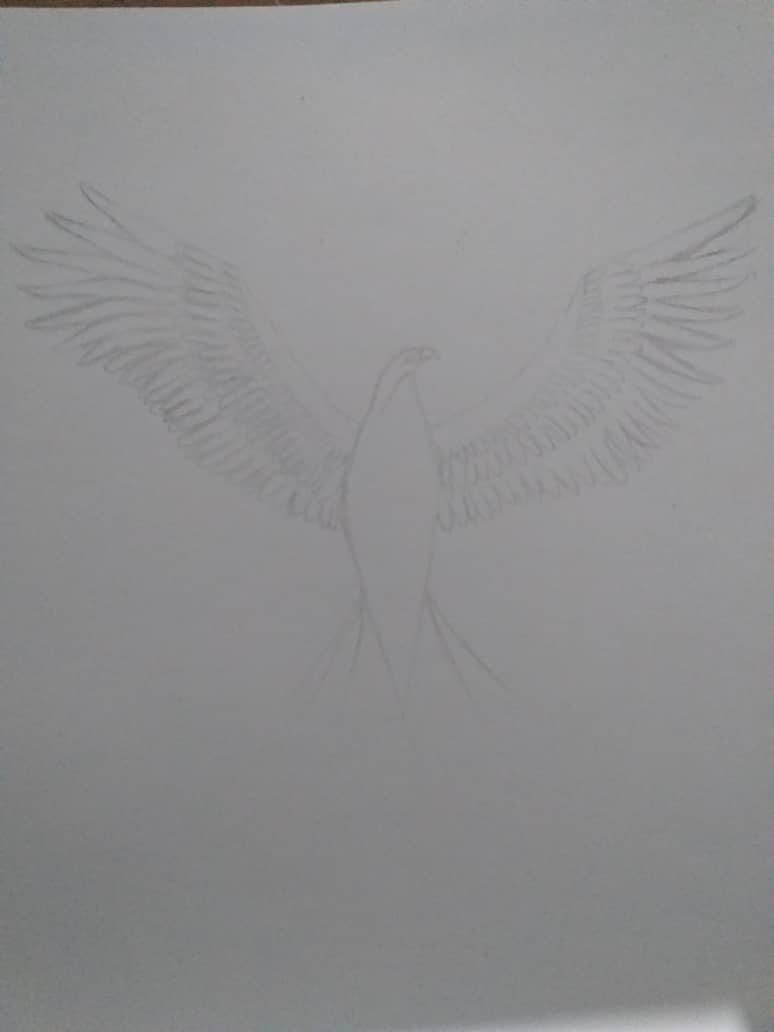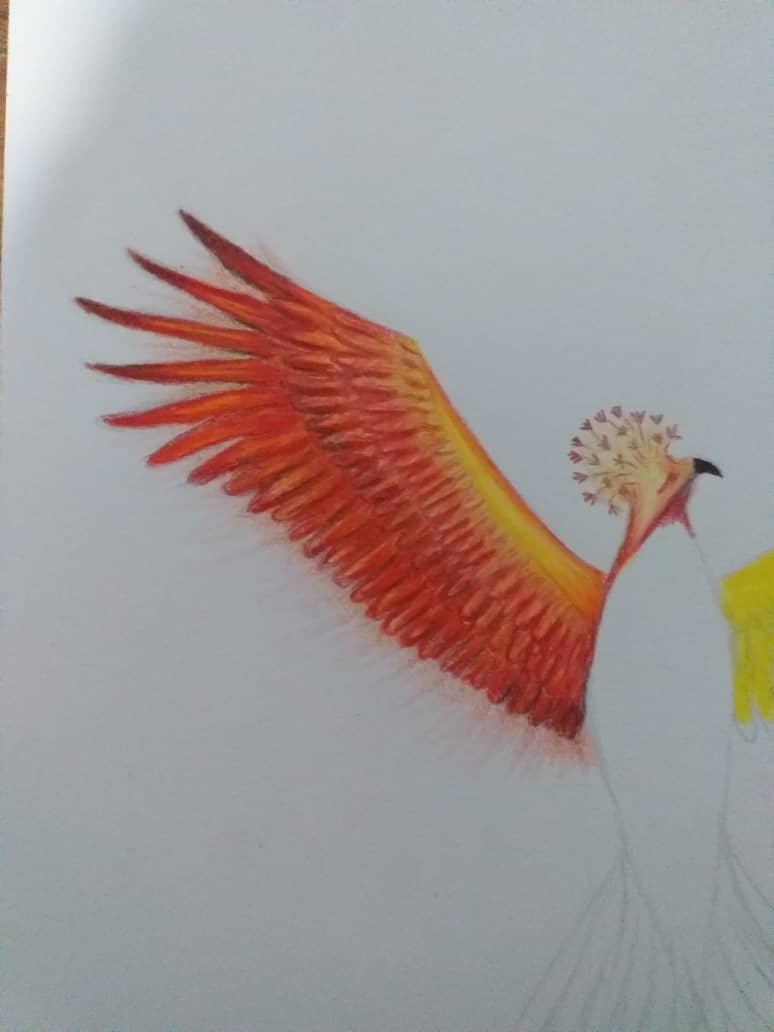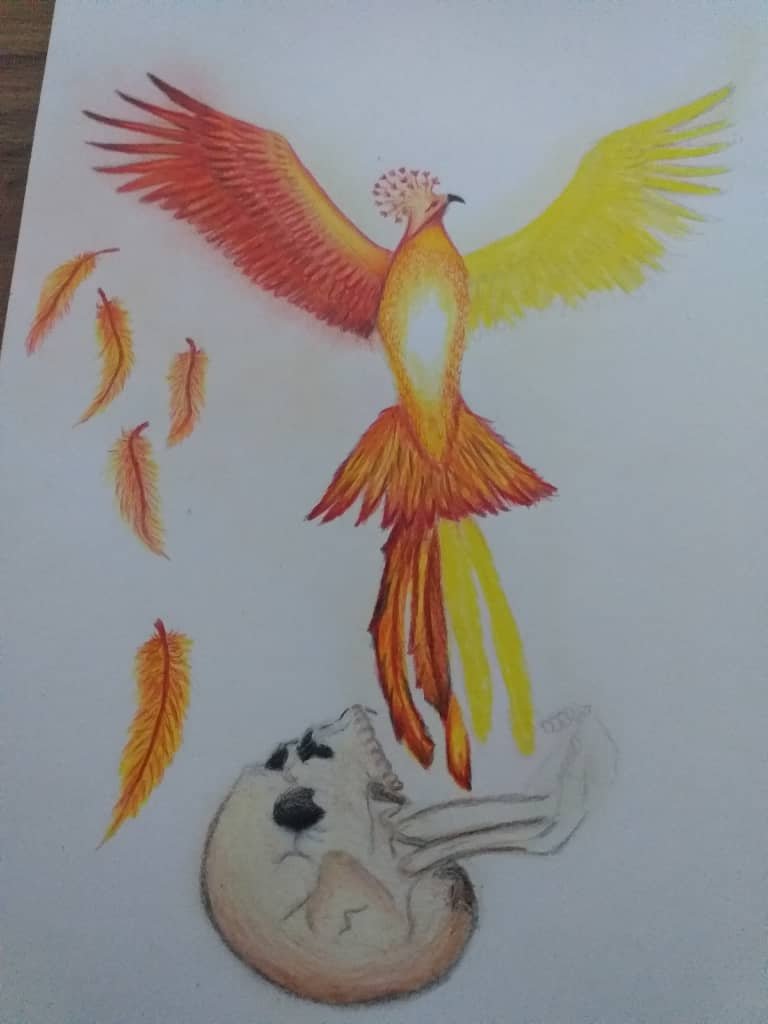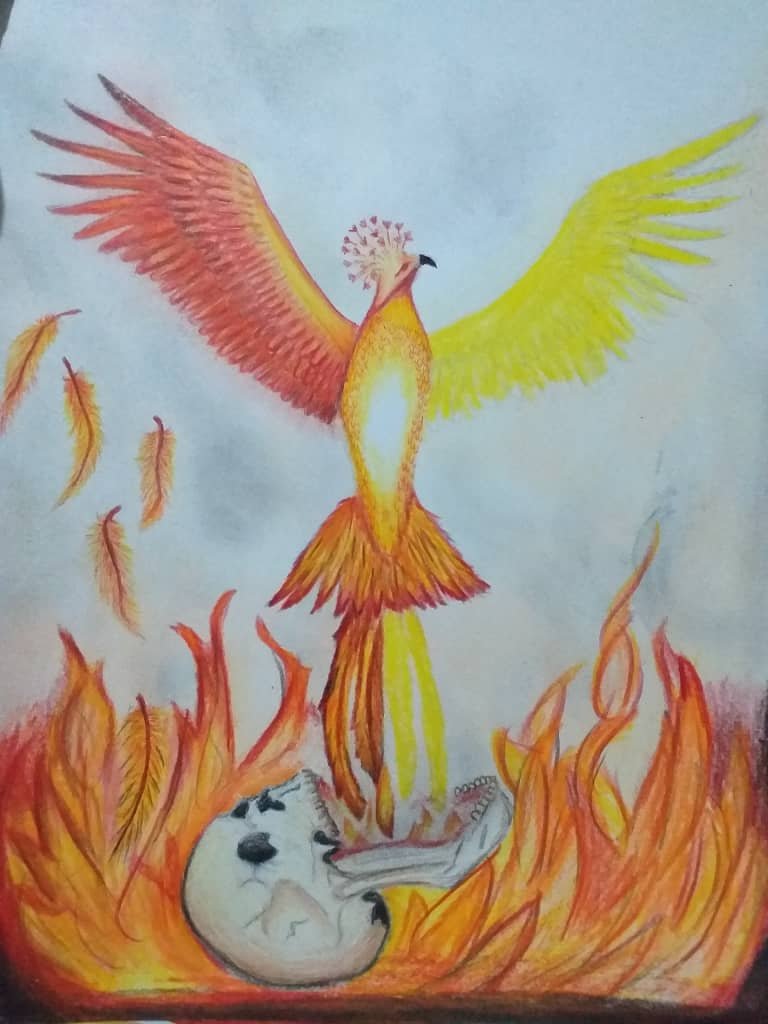 Gif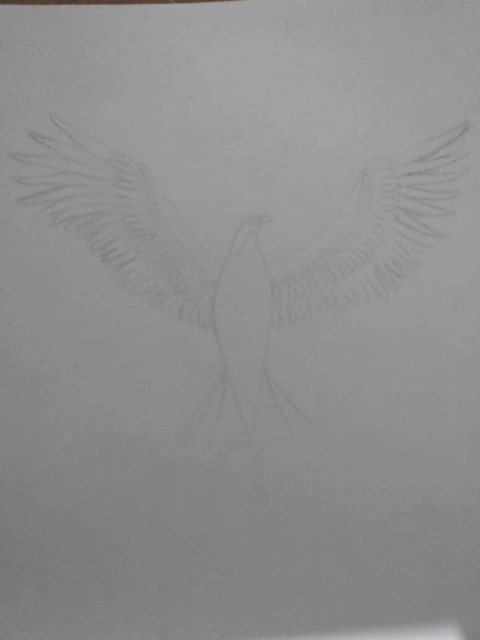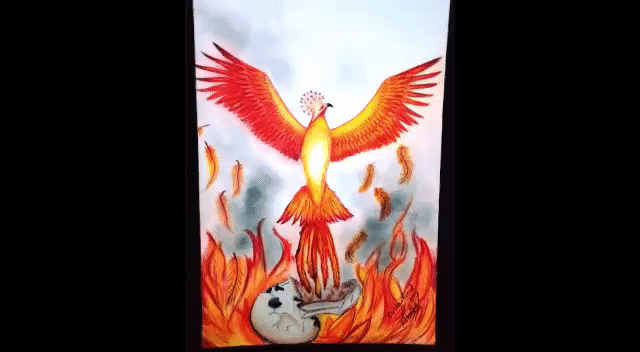 Remember an inner phoenix hides in our being.