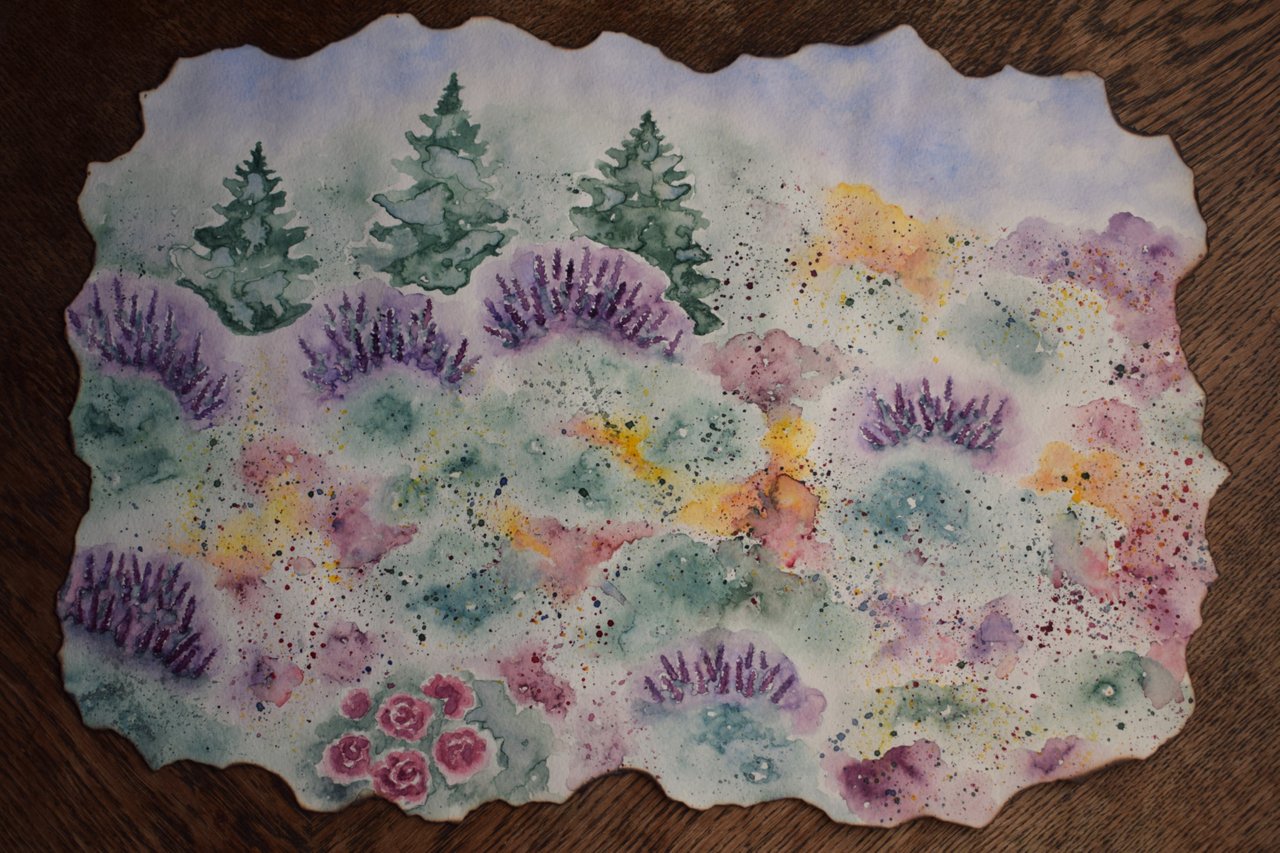 Mystical garden - Watercolor with traces of Nightwish and a touch of a candle flame
A serious case of color cravings in time for trying out brand new, liquid watercolors gifted at Christmas. I sat down with the garden in my mind and stared at the blank sheet of paper in hesitation. Blank sheets can be quite frightening at first. Then you breathe out the anxiety, put the headphones on and hit play, think of the color, and add water to it. As the color-filled brush hits the paper, you promise yourself to take it slow since being impatient and rushing can often lead to failure.

What is the plan? It's a water
color
doodle. There is none, as the garden gently reveals itself in cloudlike softness and you are lost in realms of musical notes, joyfully dancing around in between, or twirling the golden locks in your fingers released from the bun only to make a new bun or a braid while waiting for the paper to dry and deciding where to strike next. To add to the creative madness you sometimes stand up on your chair and stare at it from a distance, then dive into it and hover only a few centimeters above. You spin it around too, to see it from every angle like a mad scientist.

After hours have passed you don't even notice how tired you are or hungry, or that outside a new day is starting. Your table is covered with napkins, brushes, tools, color tubes, jars of water, all in perfect creative chaos around you. You giggle that the tornado has struck again. But then, you realize you have made a mistake. Somewhere along the lines, you have gotten the red paint on your sleeve and it has left a stain on the corner. It ruins it for you and there is no fixing it until you decide to burn it off! Burn all the edges off! Trial by fire, how fitting! Be gone the ugly, abomination of a corner from hell!

Finally, you decide you wish for more color and add tiny colorful specs all over the thing, and call it the day. Time to fix the damn sleeping schedule or never-ending struggle of a bat! Bwaaah! Sunlight! Too bright, get it off me!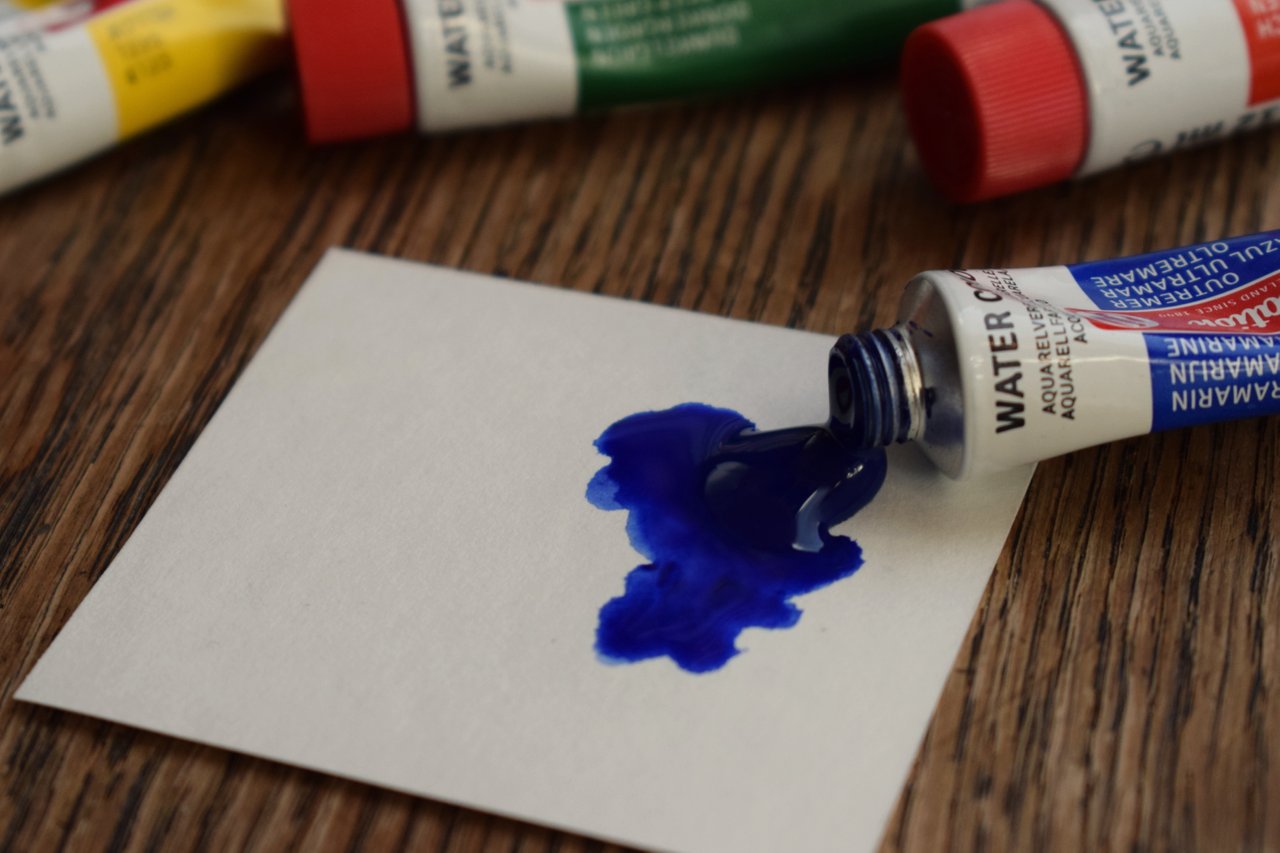 Liquid watercolors by Royal Talens from the Netherlands - were blending really well and overall easy to work with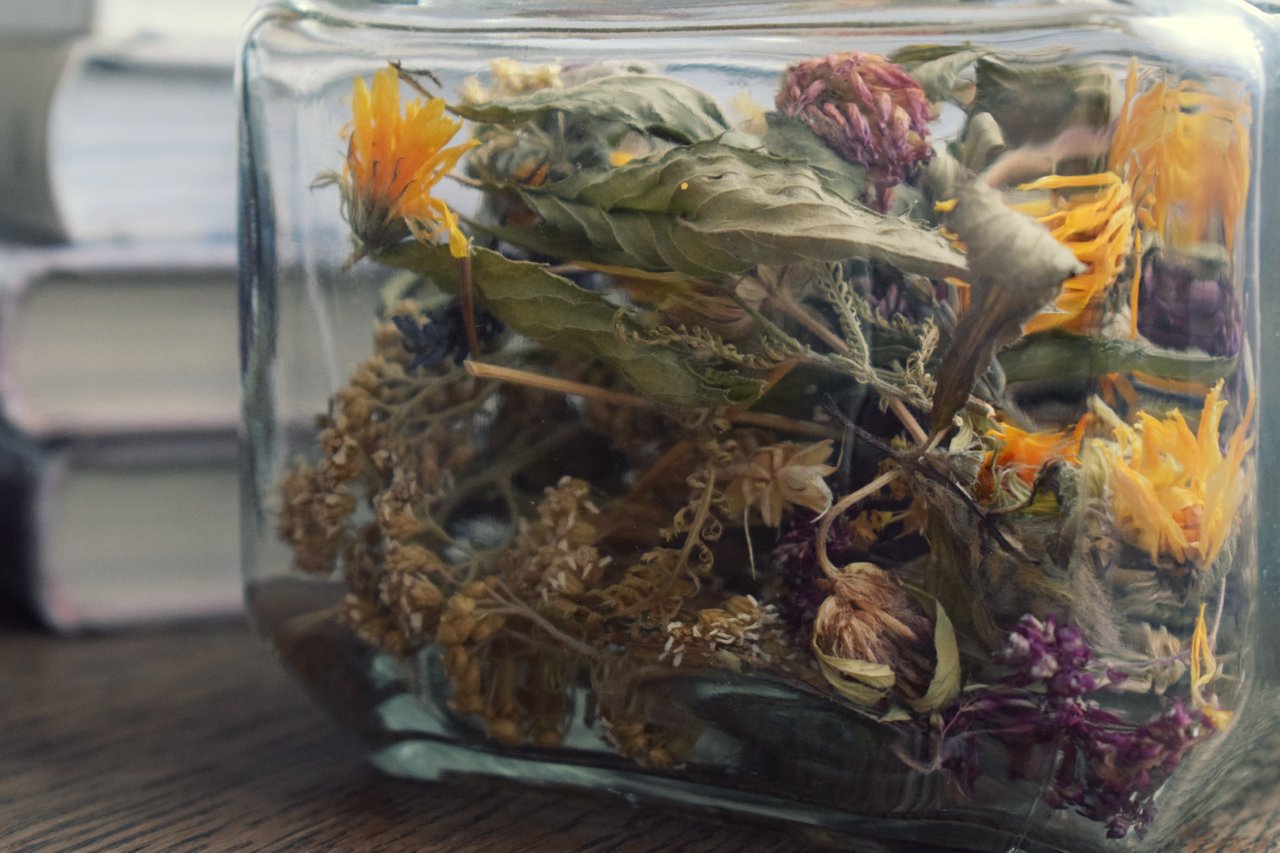 Dried color inspiration in the jar - herbal tea, collected from the meadows and my tiny garden. If only I could include the scent in the images!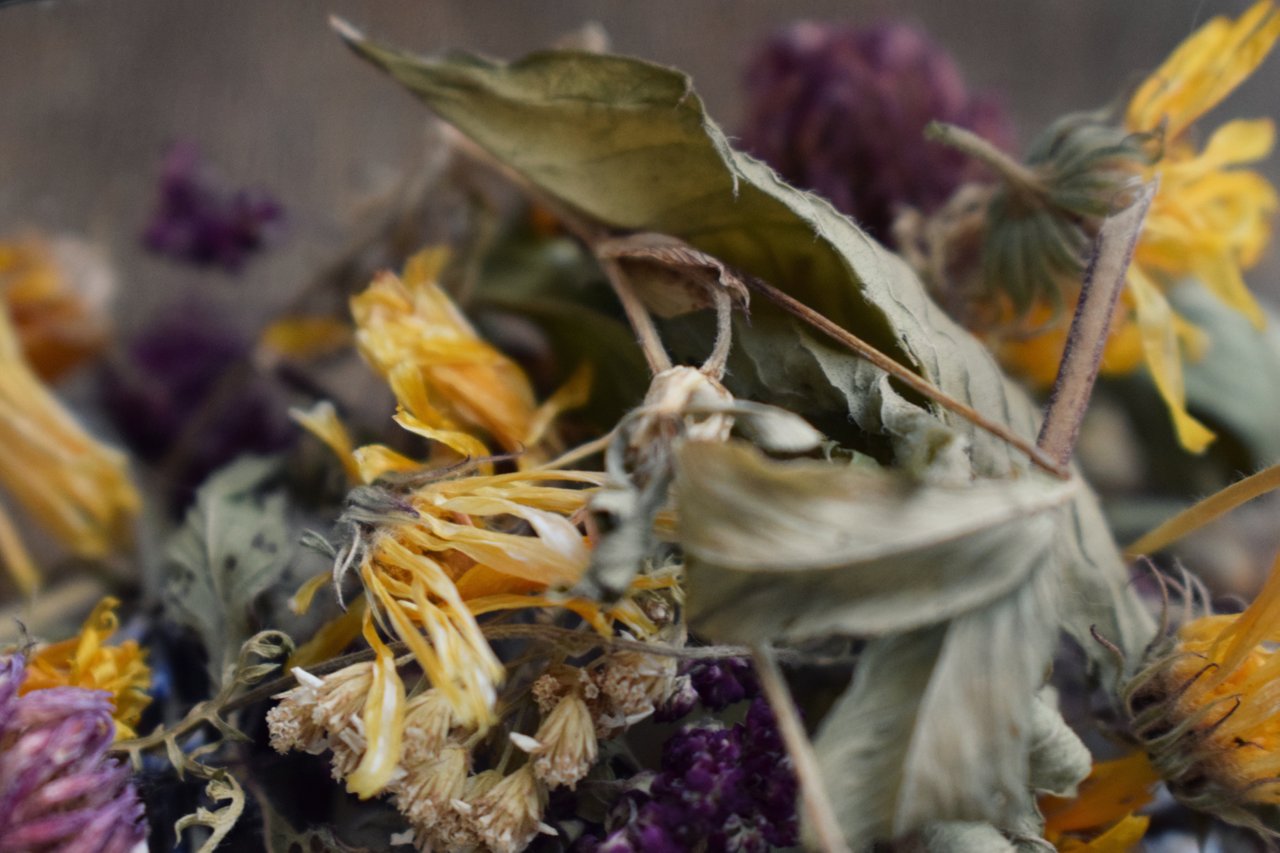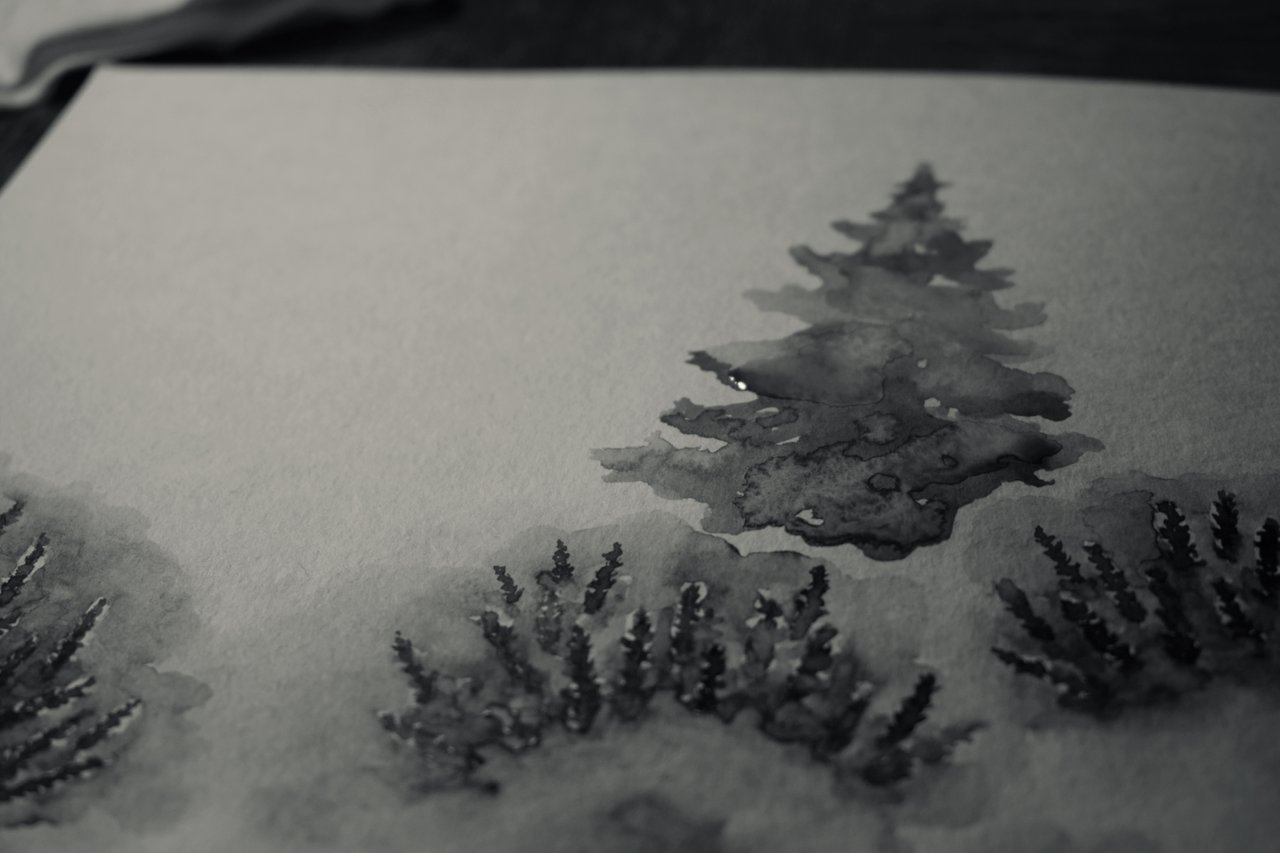 A bit of a process, before the unfortunate corner struck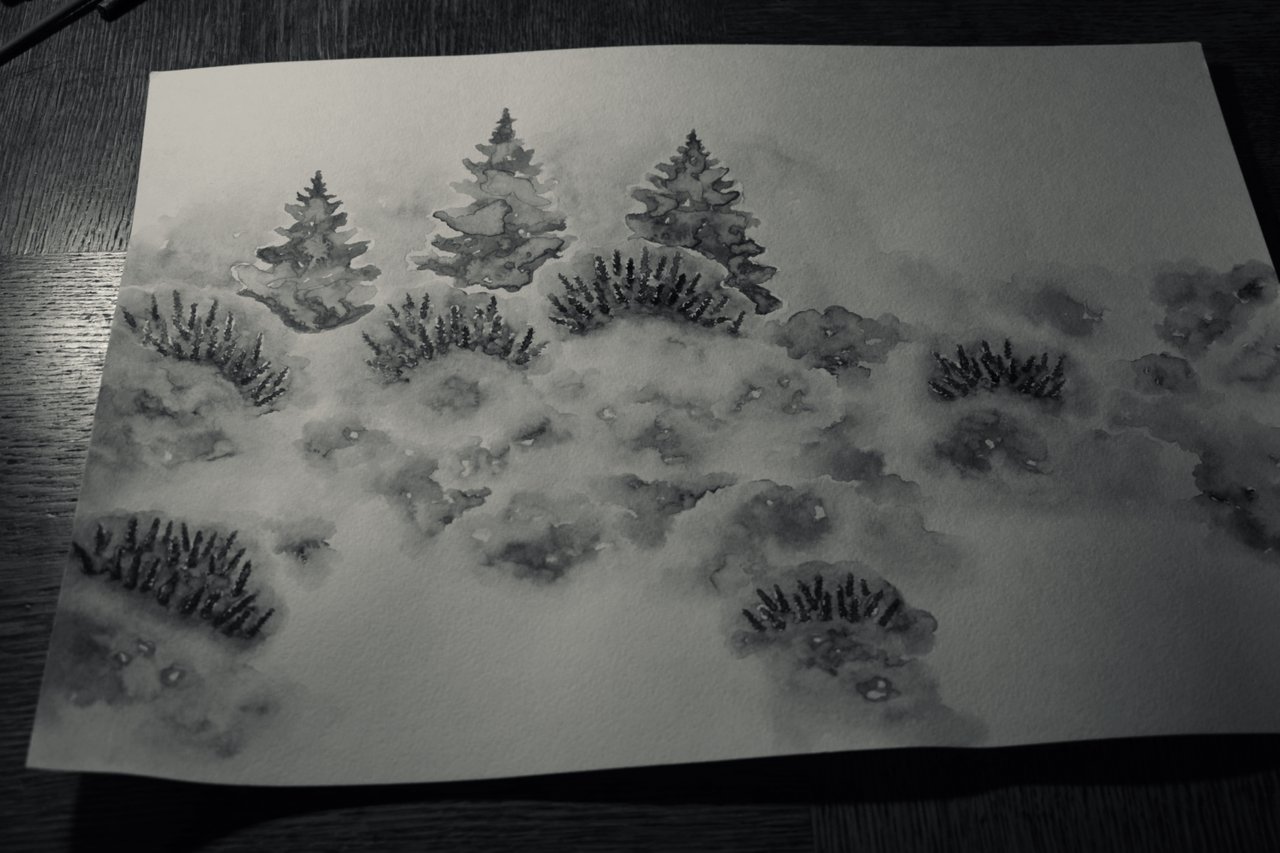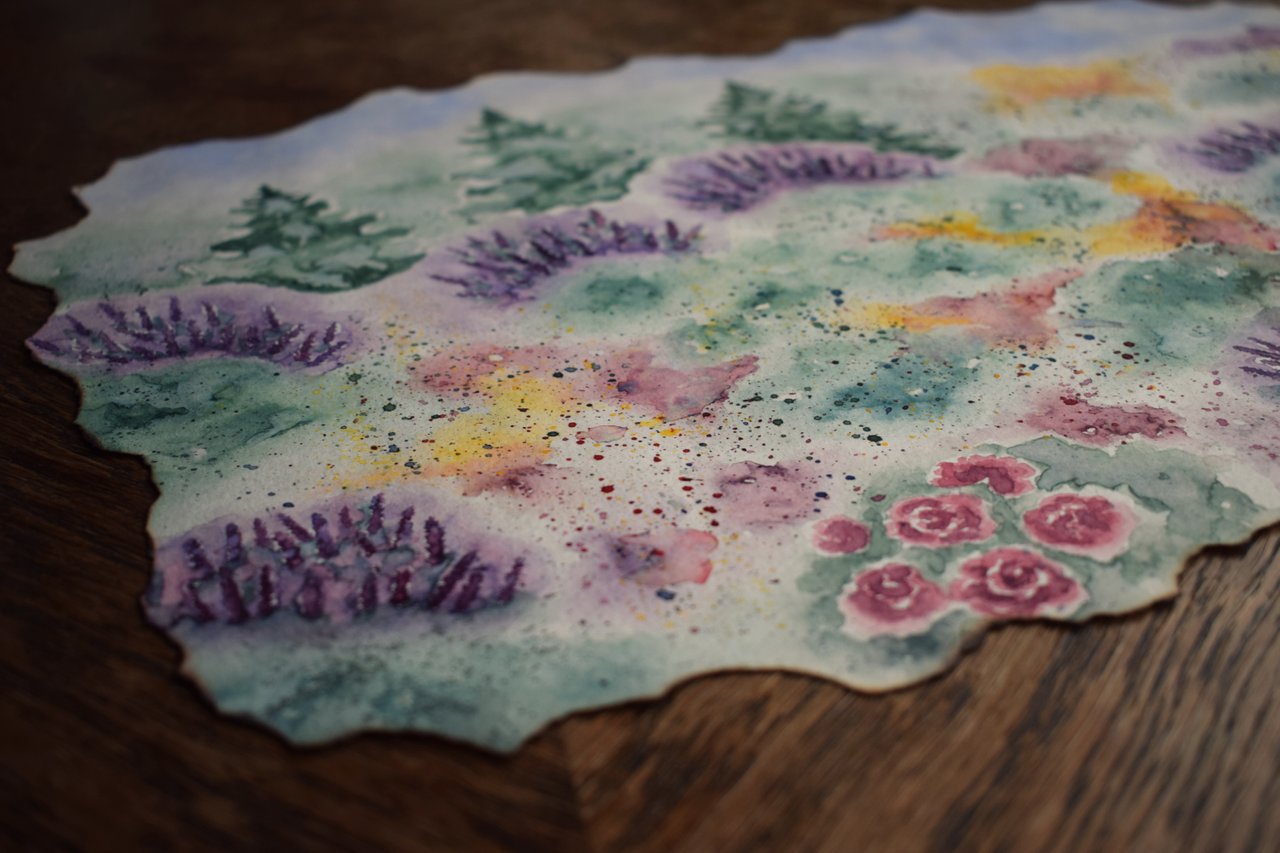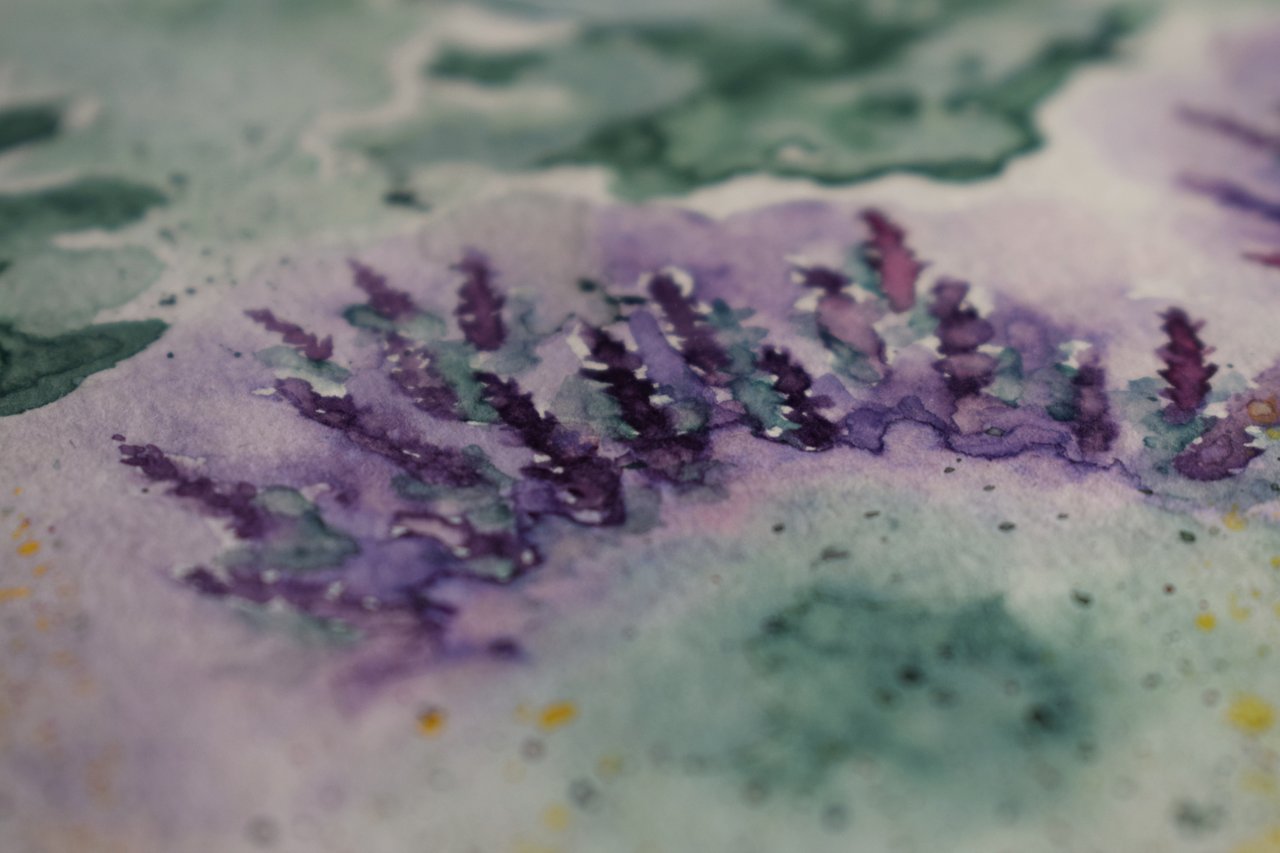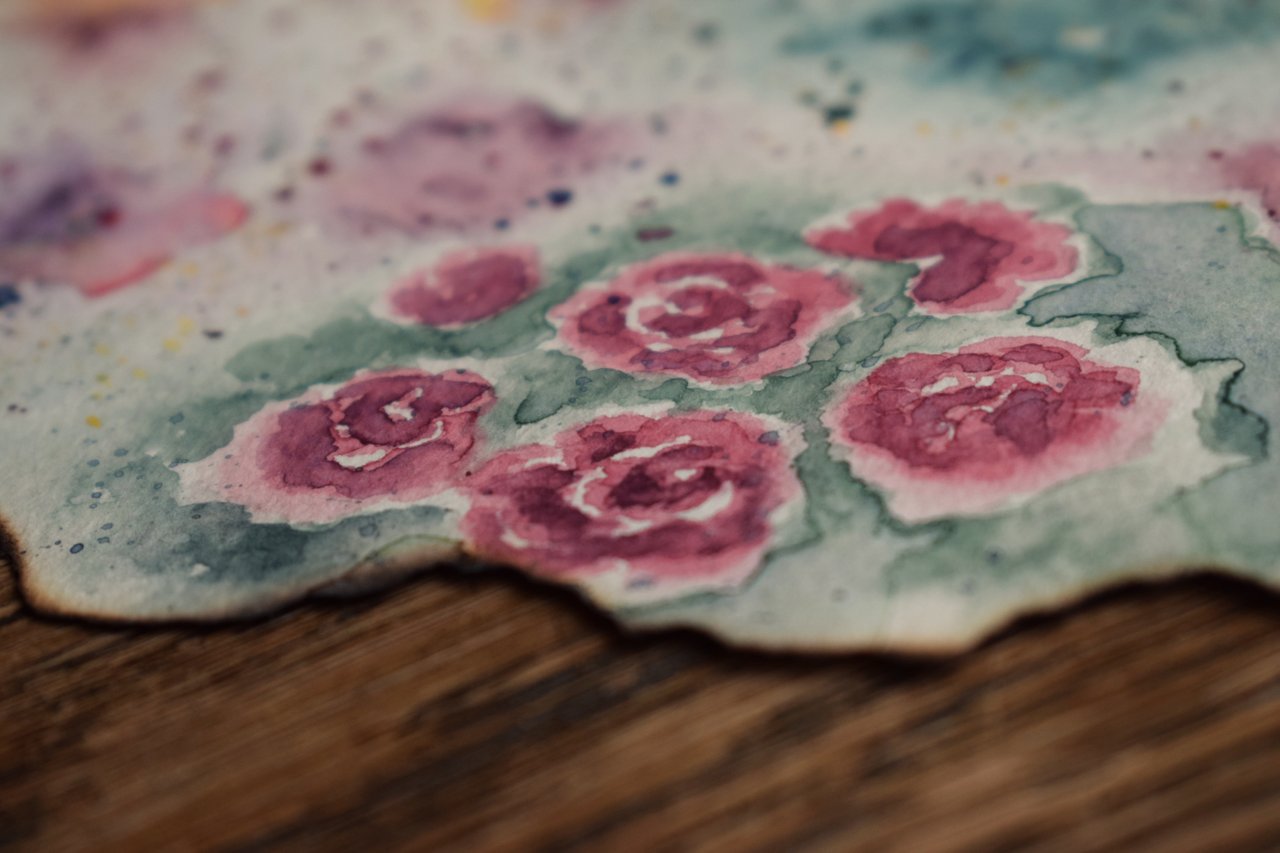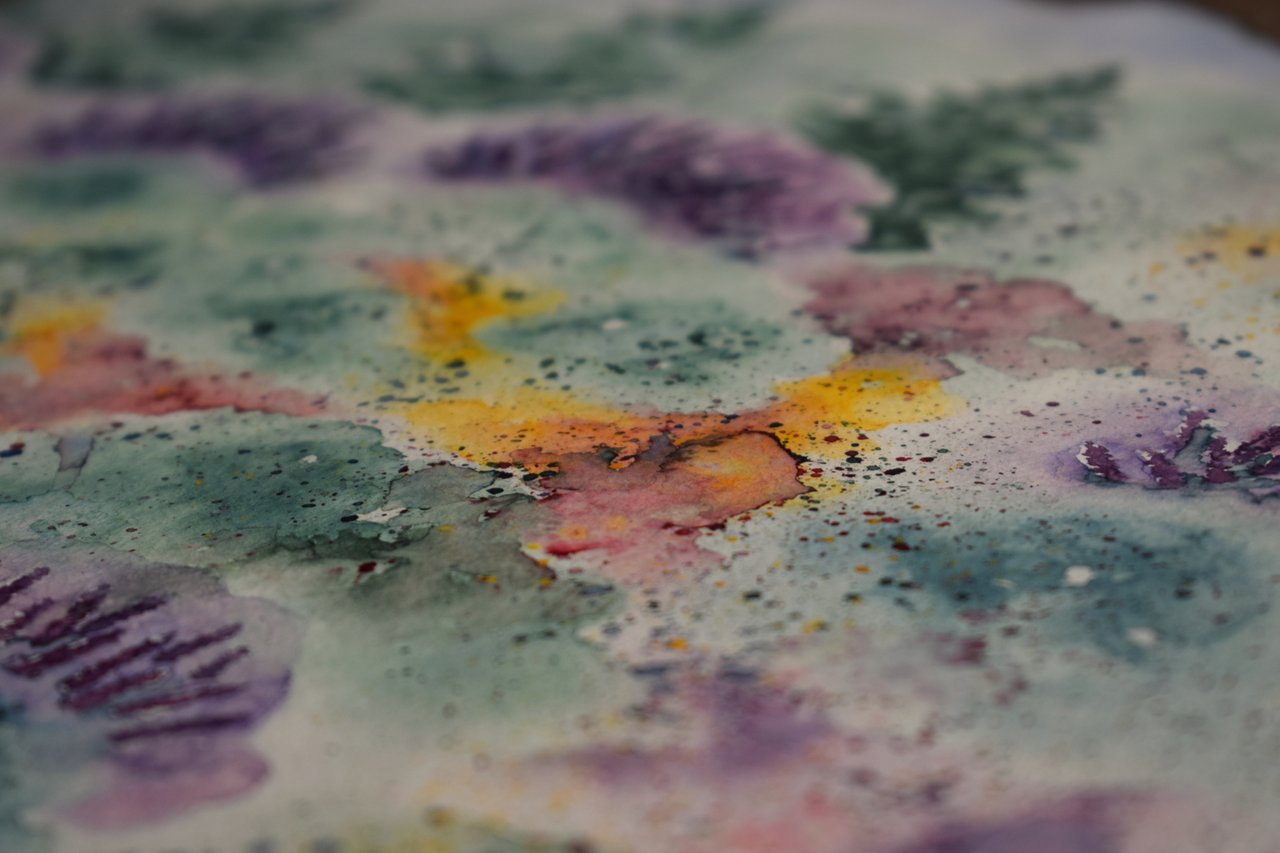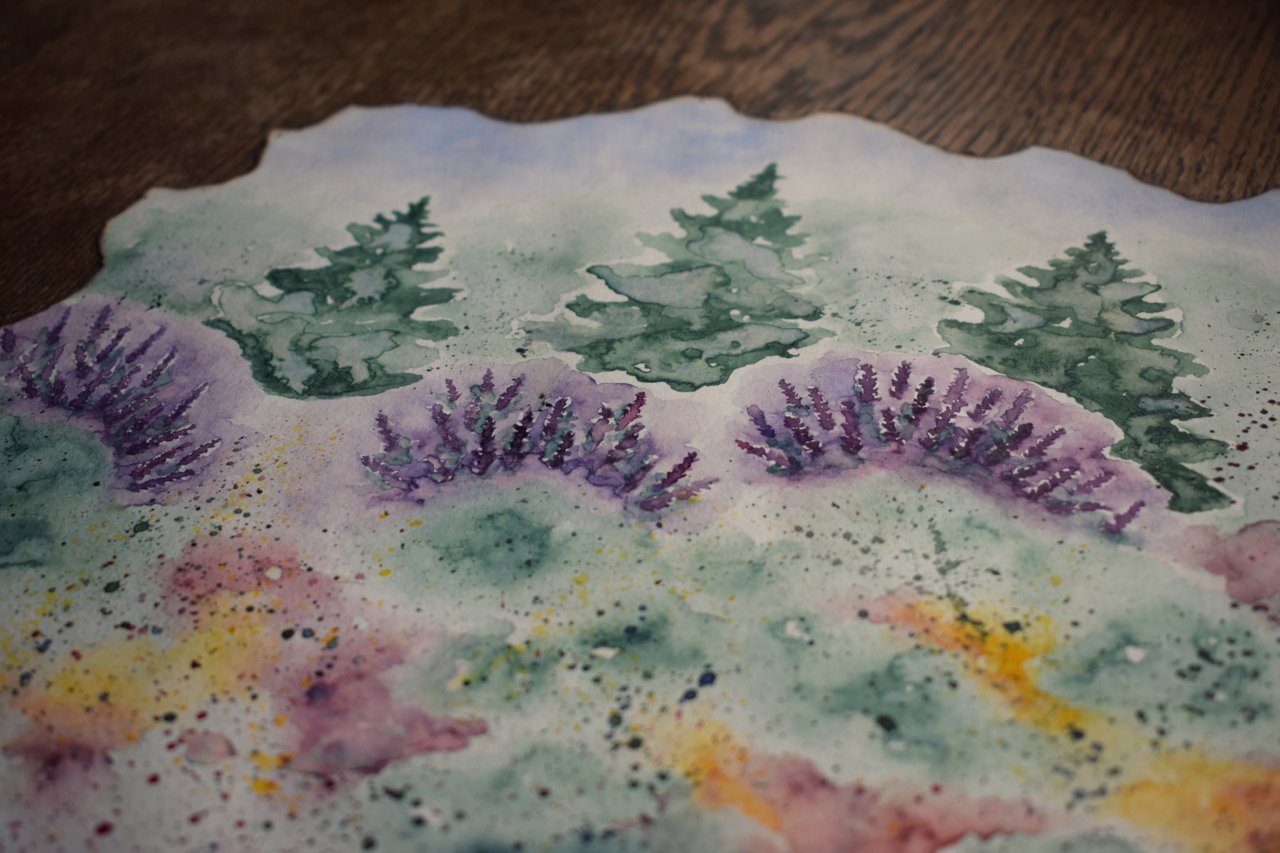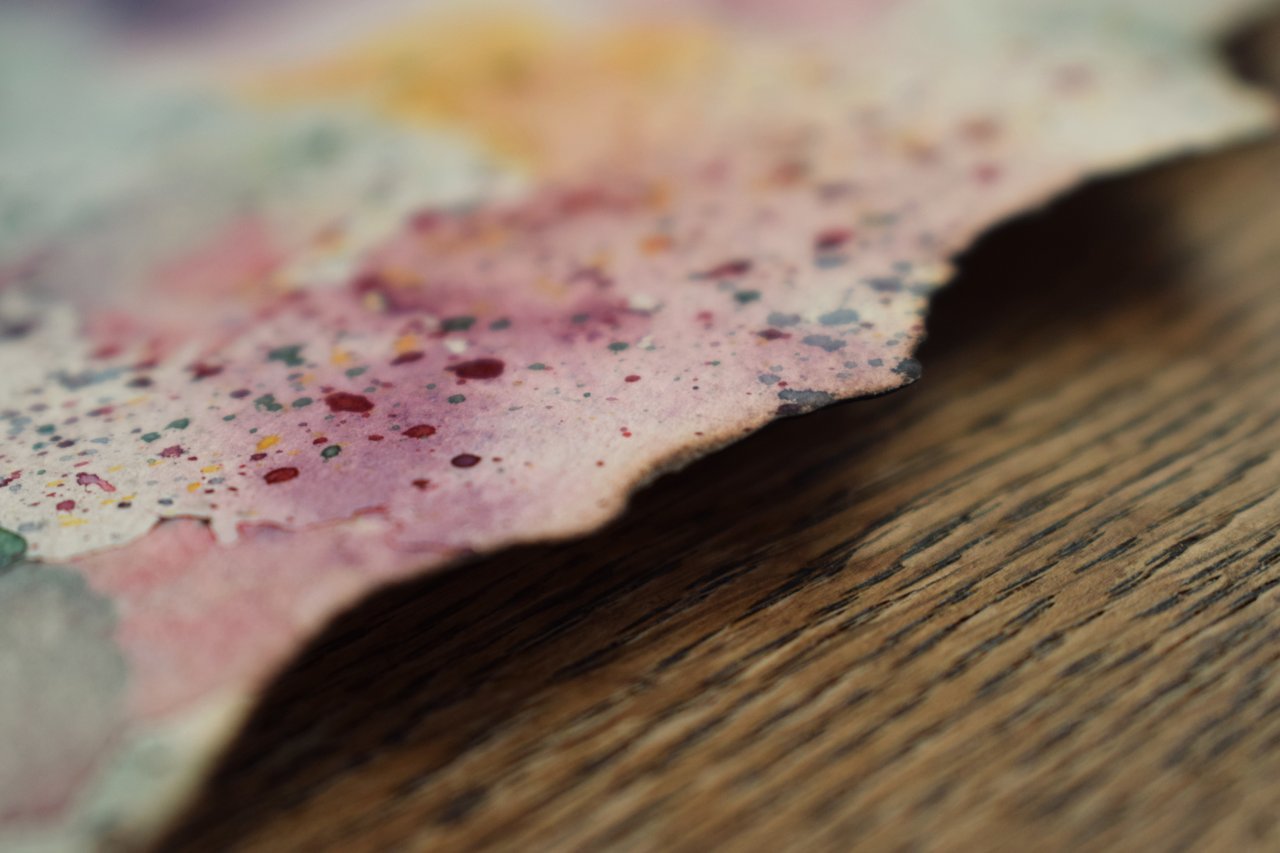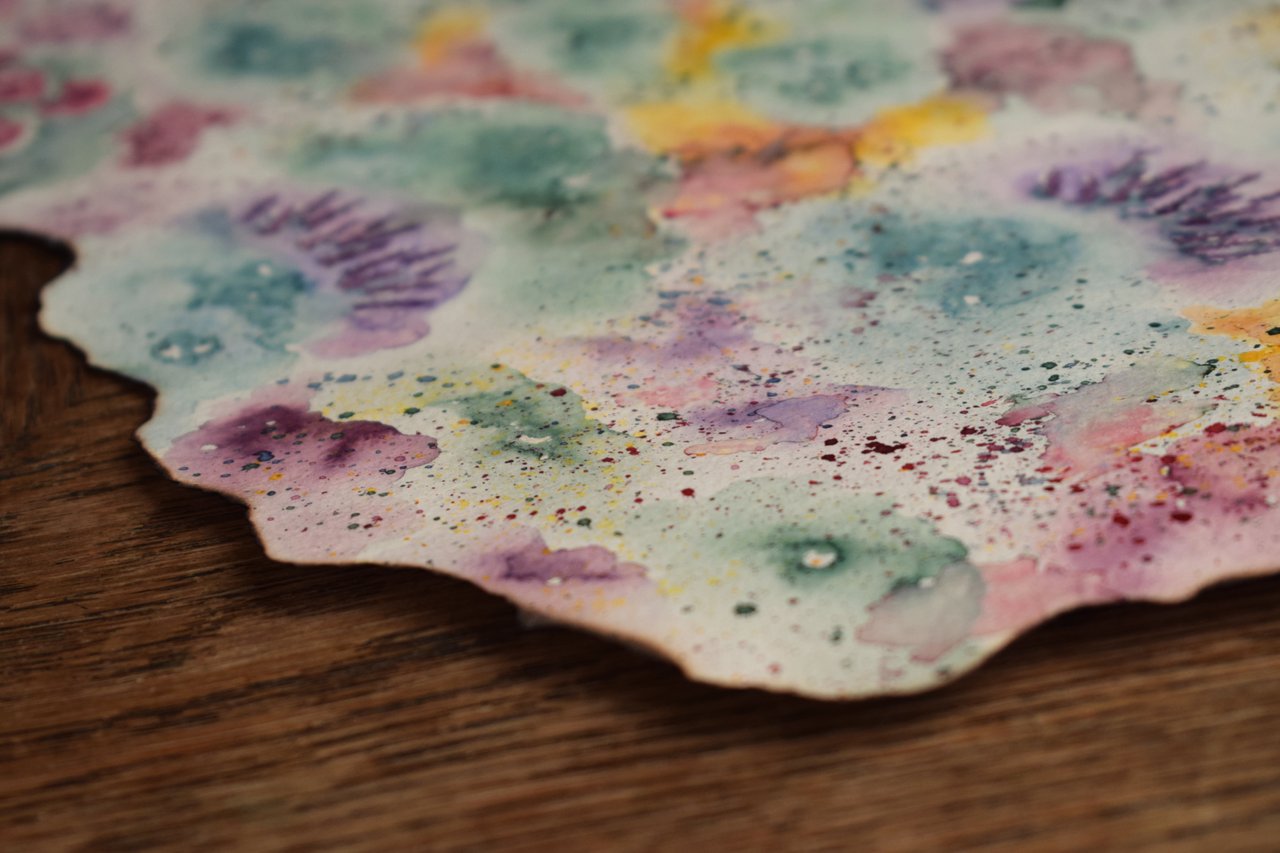 Strangely my creativity usually strikes at night. What about you?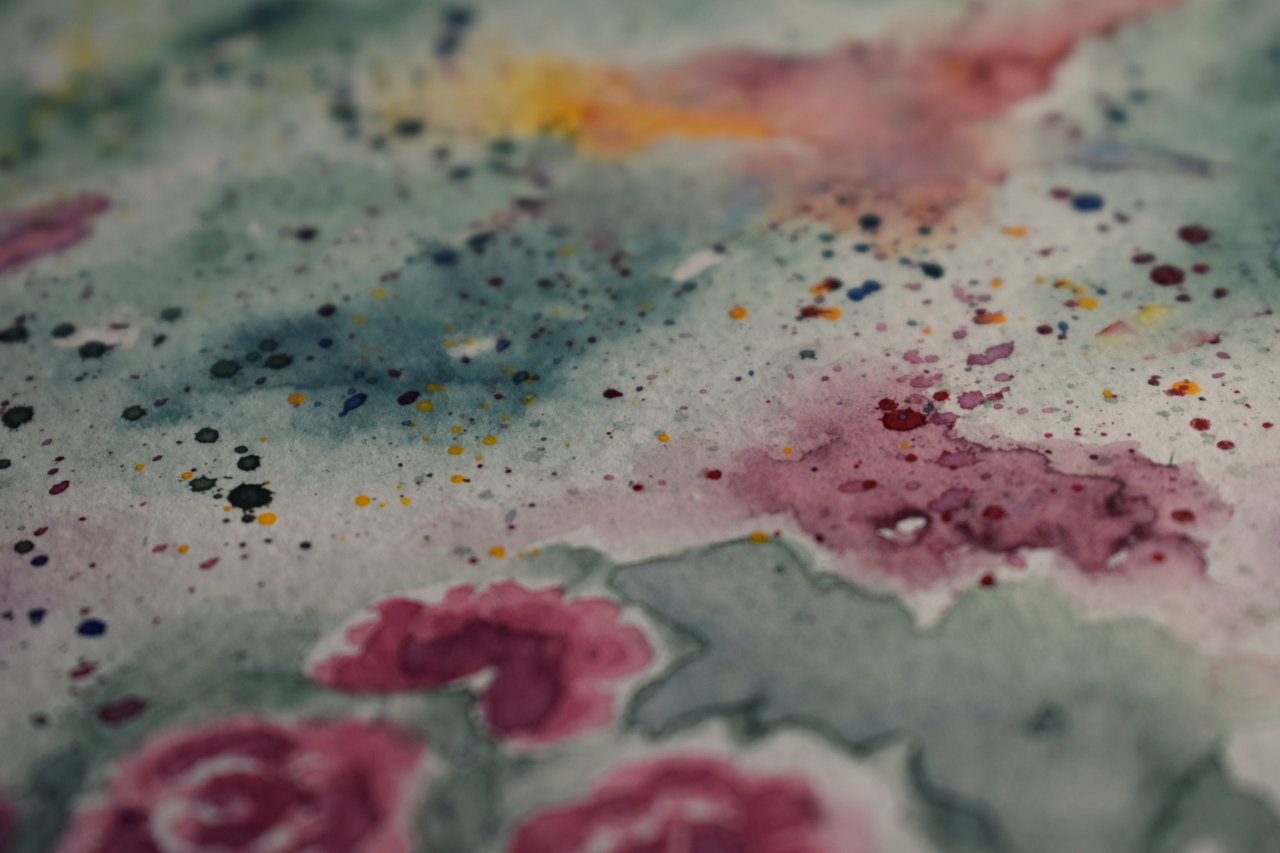 Songs of the day:

Nightwish - Ghost Love Score - Remastered; Dua Lipa - Physical; Mazzy Star - Into Dust;

TK from Ling tosite sigure - Chou No Tobu Suisou; Donna Lewis - I Love You Always Forever, 
Simple Minds - Don't You (Forget About Me); London Grammar - Hey Now - Tensnake Remix; 
Kyle Ekstrom, Mike Champa - Clearest Blue