Personally, there are not much differences between pre-lockdown and during the nCovid-19 lockdown. Self-isolation is part of my life and I've been doing it for years. Just like a lockdown situation, I go out when necessary.So,this is not something new at all.However, for most people this is a new experience.
People are suddenly required to stay in and limit their movements.They suddenly have to spend more time with their family, partner and inside their home. It can be uncomfortable knowing that all these years, the career they built is an escape world. I wrote this because I saw people are confused what to do with the children, divorce rate is rising up, and a lot questions regarding how to spend the time during the lockdown.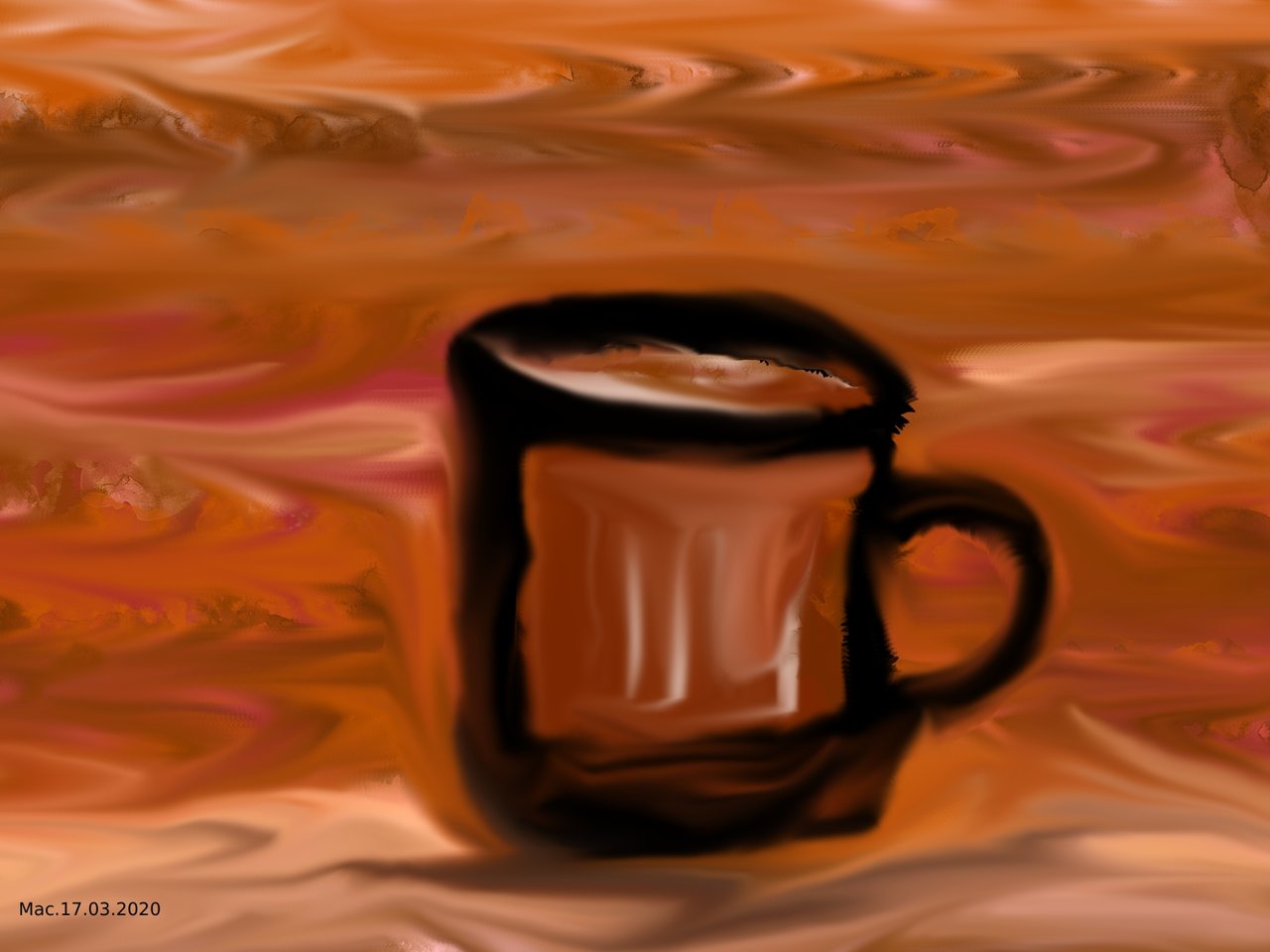 This lockdown will teach us so many things including self-reflection. We are forced to think more about what we've been doing and how we've run our lives. Hence why, I think journaling is a great idea at this moment. That perhaps after this is all over, you can learn from your mistakes and never repeat it.
On another note, at this moment, I wished I was home with my mother and my grandmother. I want to be home where I could have more things to do and access to my science books which would help me curb the boredom. Not to mention, I can help parents get ideas to try simple science projects for their children during the lockdown. Being at home, I would have more space to do urban gardening and access to my welding tools. It would be so much more fun. But, then I live far away from home.
So, here I am trying to make my little room cozy. I made a delicious coffee today, a mixture of coffee with chocolate hazelnut powder. I try to put it into an art but I realized, I mess up the edges.
If you are in a lockdown, I suggest to clean your place or home. Have fun board games with your loved ones and family. Do the things you've been putting off for years. If the world is ending this year, this the chance to do the things that will not make you regret.
Oh yeah, and avoid news outlets and twitter for the sake of your mental health.
~ Mac