I saw posts on Facebook about shortage of toilet paper in some parts of the world. People are hoarding them because of the corona virus scare. I thought those were just memes so I searched the internet and the memes are not just memes after all. It's true and all over the news. What does a psychologist say about the hoarding?
"There is comfort in knowing that it's there," says psychologist Mary Alvord.
Then a former townsmate and friend on FB who is based in Georgia sent me a link to this video.
I first laughed at the joke but suddenly stopped. Why? Because the video totally makes sense. It is not a joke. It is not as if there is no alternative to toilet paper. And saving the environment using a tabo? Oh yeah, let's give our mother nature that big favor and go buy a dipper instead of loads of toilet paper!
Metro Manila, the business capital of the Philippines, has been put on quarantine starting from more than 22 hours ago and will be until 14th April.
When the news came out that the metro might be locked down, my first thought was its effect in the country's economy. I am not an economist but to stop just public mode of transportations alone can hit a lot of people and businesses. How much more with other industries?
Being in the quarantined area, I can not get out. I can not go home to my family in the province. Social distancing and staying at home are highly recommended. All gatherings must be suspended. So my thoughts have been running over the weekend. What will a quarantined person be thinking? It's not prison, so fear not. I remembered what one of my colleagues asked me last Friday.
"Did you go to the groceries last night?" He meant after office hours and if I stock up for the "rumored" lockdown coming up.
"No. I went home and went to sleep." I needed sleep more than panicking.
That made me curious to see how things are out there. I went to the grocery store after noon time and did not know what to buy. I wondered why I hear people are panic buying but I can't even think of what to get. So far, I did not see panic buying.
I went to attend mass celebration in the evening only to know that even the church is closed. The trike driver said it was announced yesterday that Catholic churches will be closed today. Aha, I am not watching or listening to the news unless I need to find out something so okay, I missed that.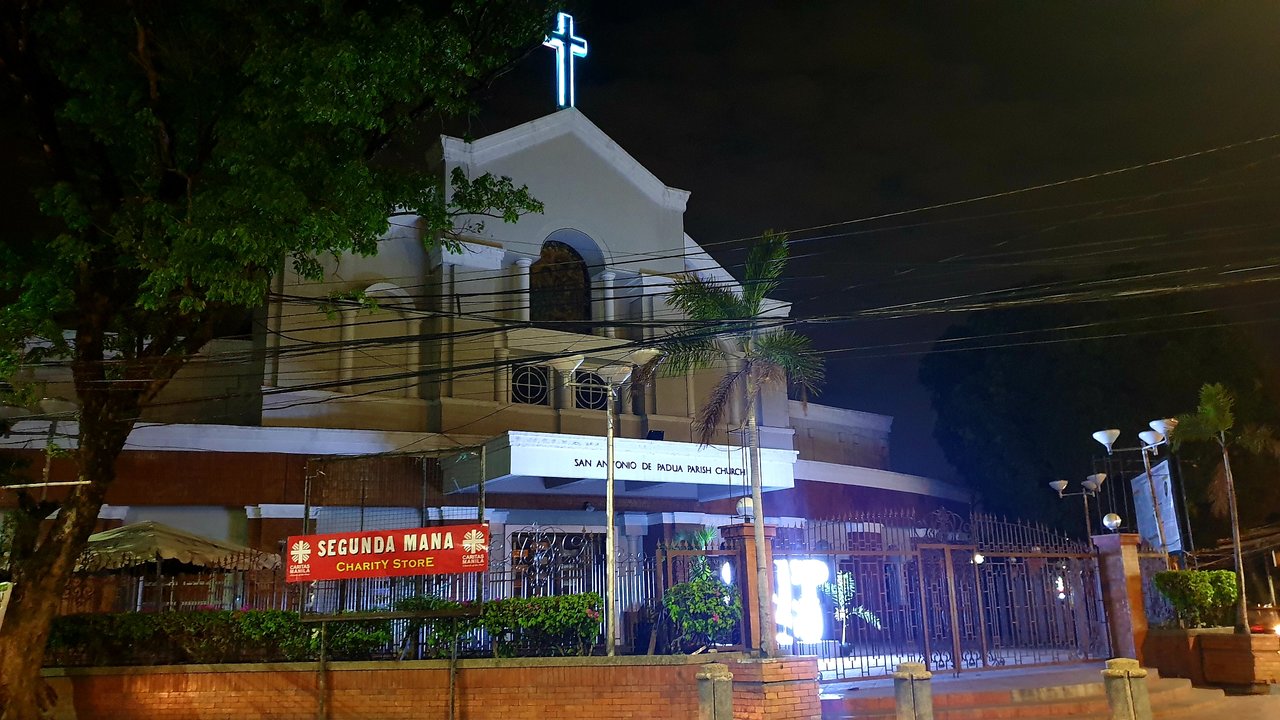 On my way back home, I noted the streets are so different. I have never seen it as quiet as this. The usual pestering traffic jam during this early evening is gone.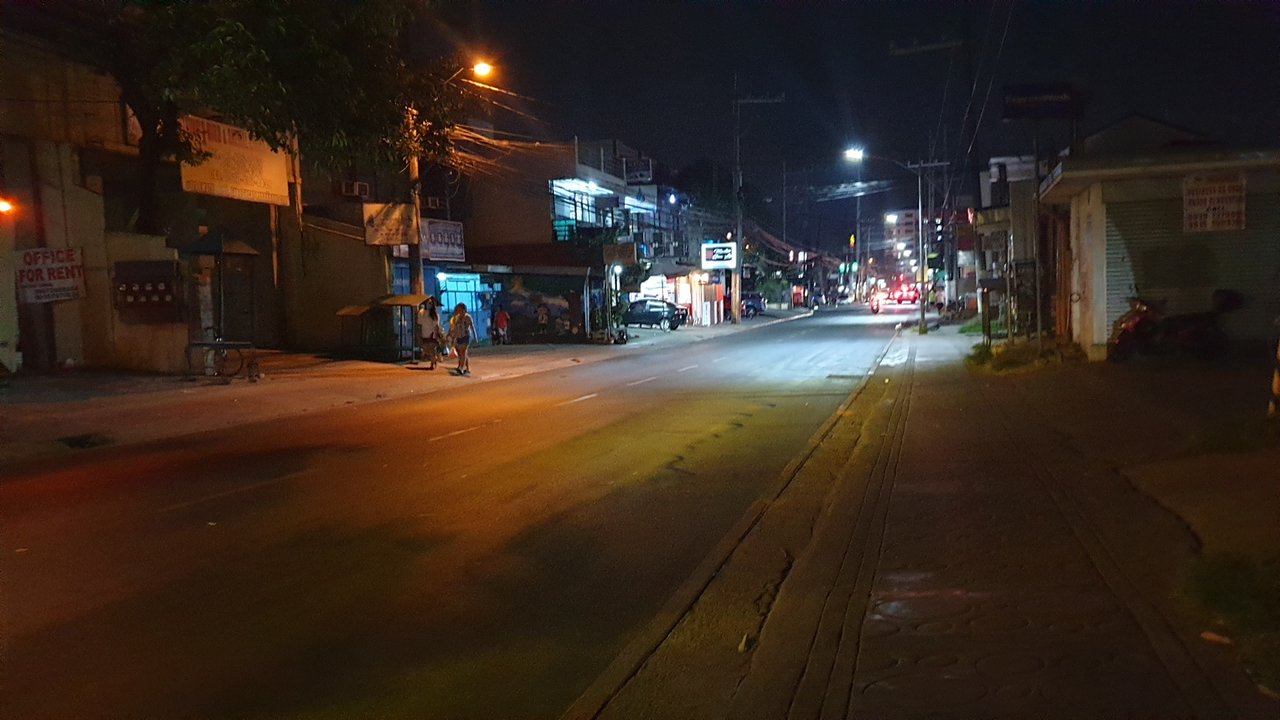 Out of curiosity, I got inside a grocery store to see how it goes. I don't see panic buying in here too. Three tall shelves of toilet paper are full. No one was paying attention to them!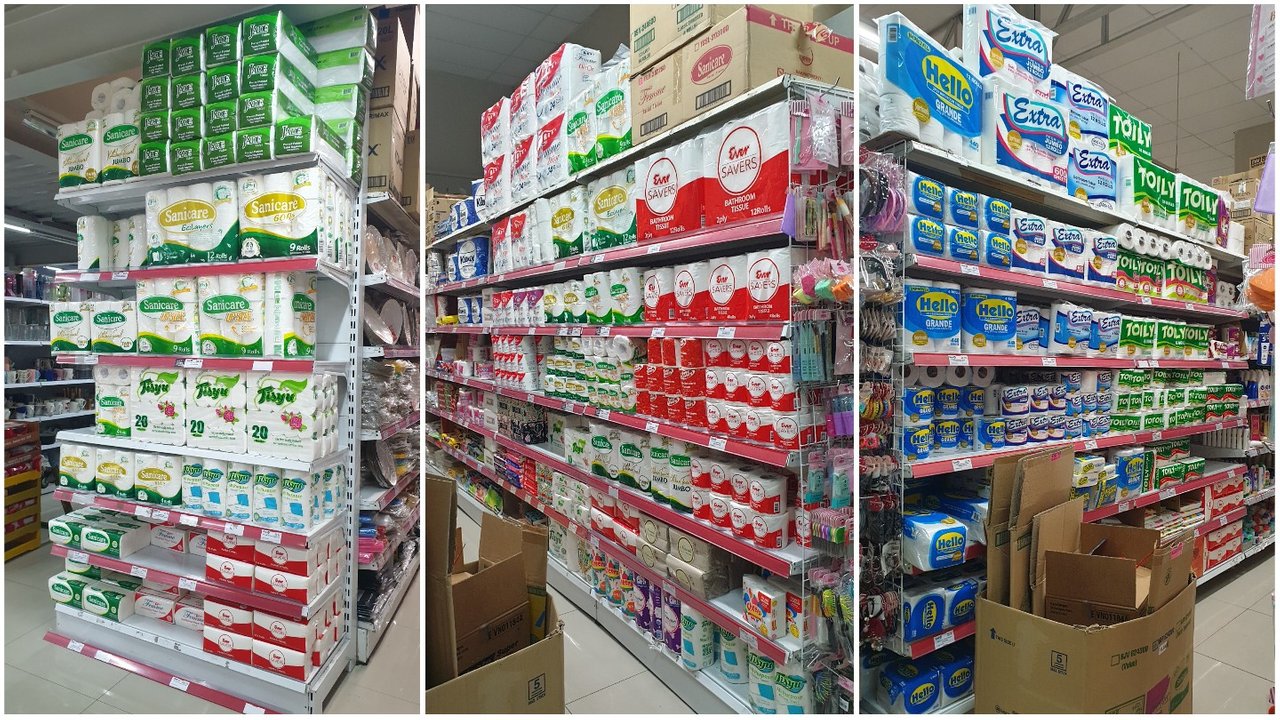 So what are people buying? Tooth paste?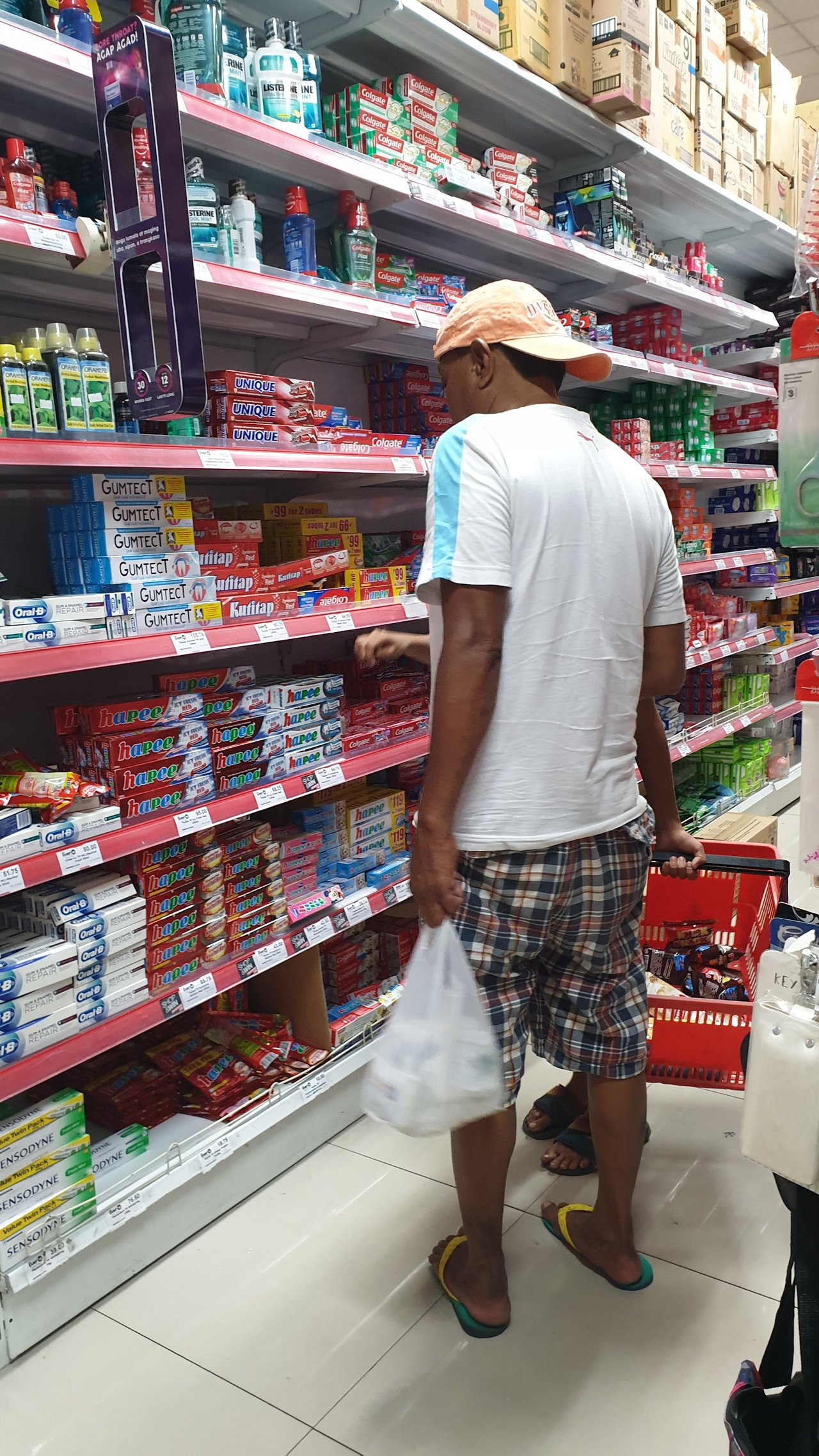 Ice cream?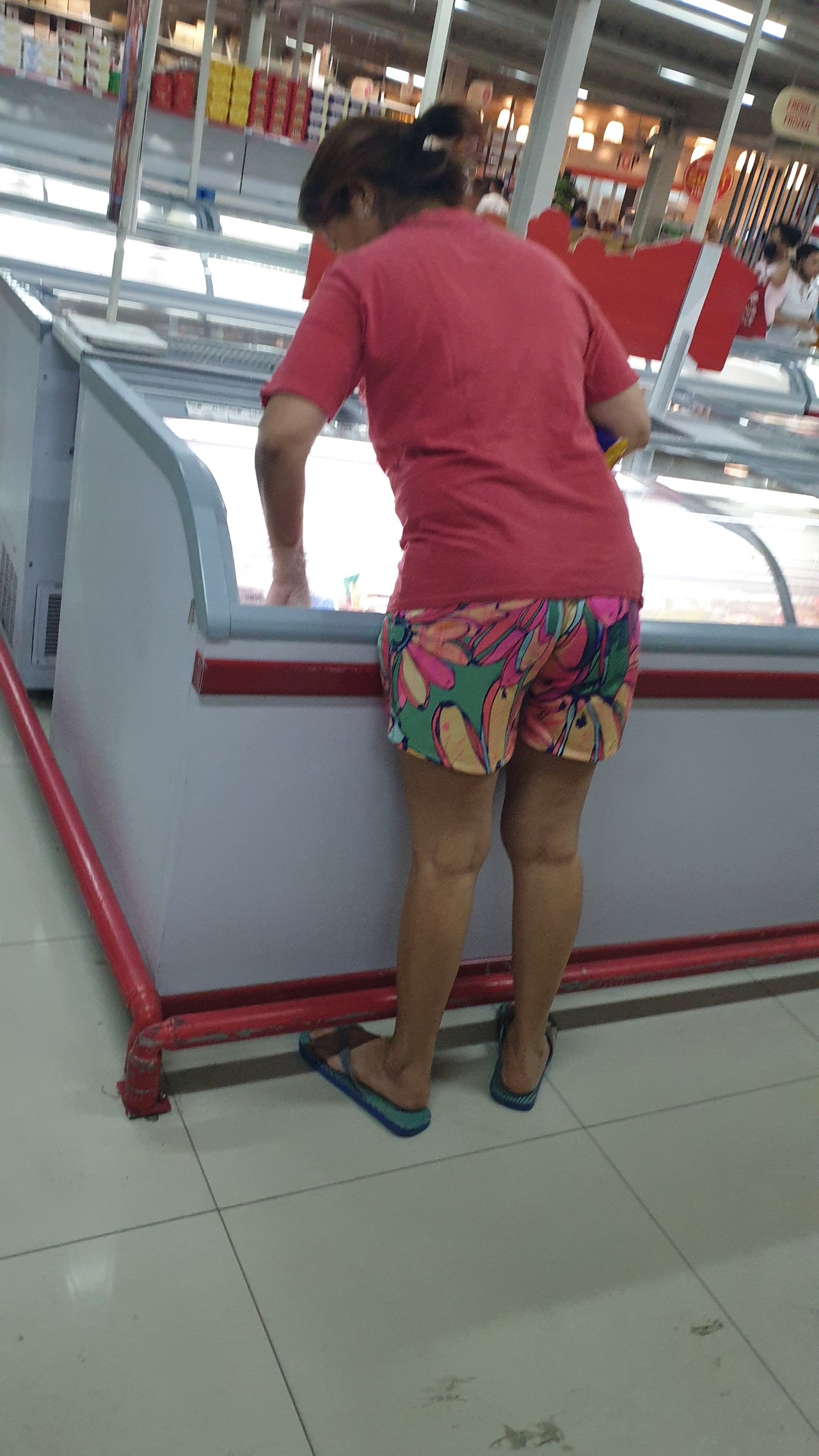 Their usual stuff, I suppose...
What I can not find on the shelves is a bottle of either isopropyl or ethyl alcohol. I asked one of the store assistants and he said it is out of stock. Oh yeah, this is what Filipinos were hoarding. A regulation came out few days ago that maximum of two bottles are allowed for every transaction.
The queue of shoppers was just the usual queue I see on weekends. Thank God. People are calm after all.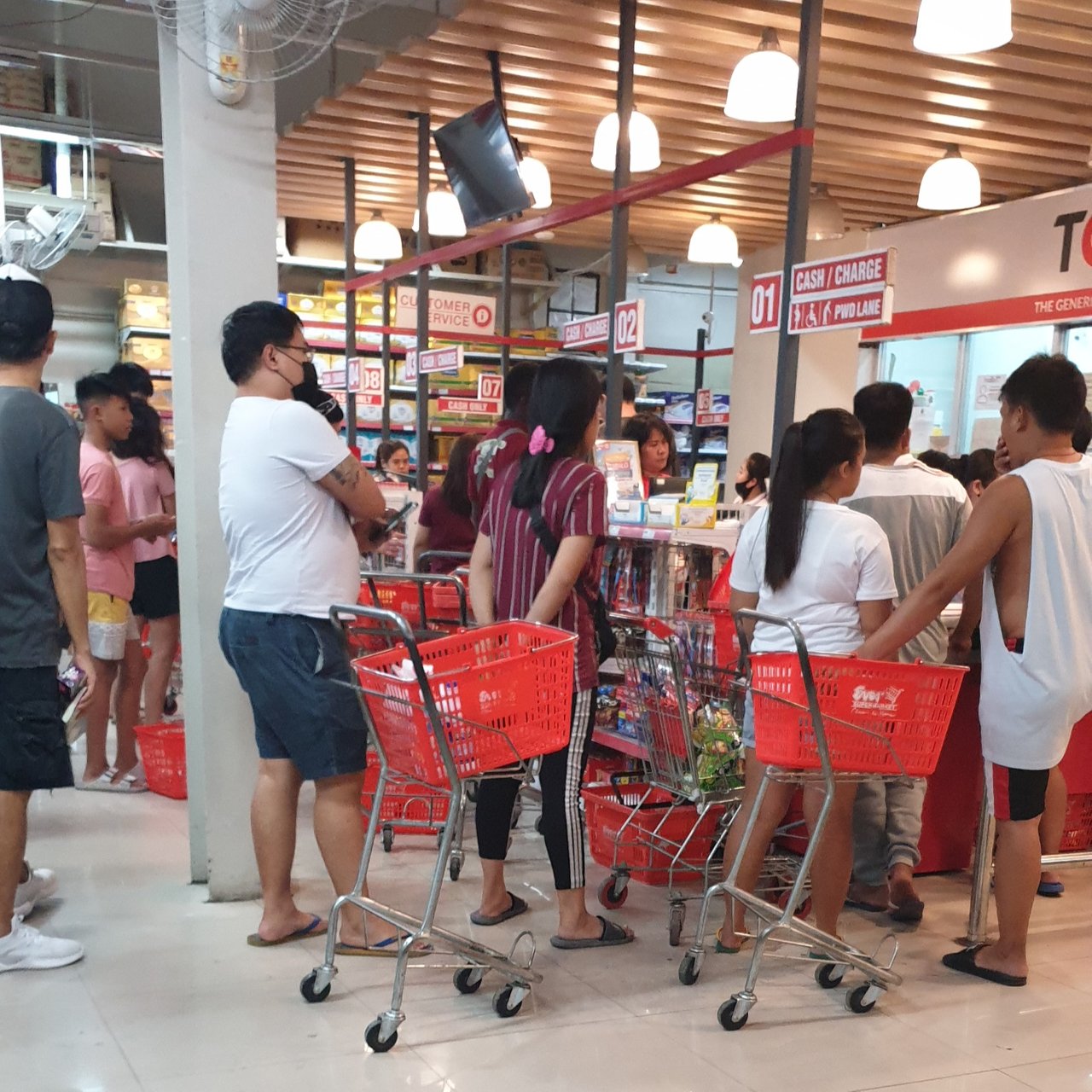 I went to a pharmacy right next to the grocery store and looked for medical alcohol. There was also none in the first aid shelf. I don't think I can find one this time. I just hoped that aside from face mask, alcohol will also be prioritized in production.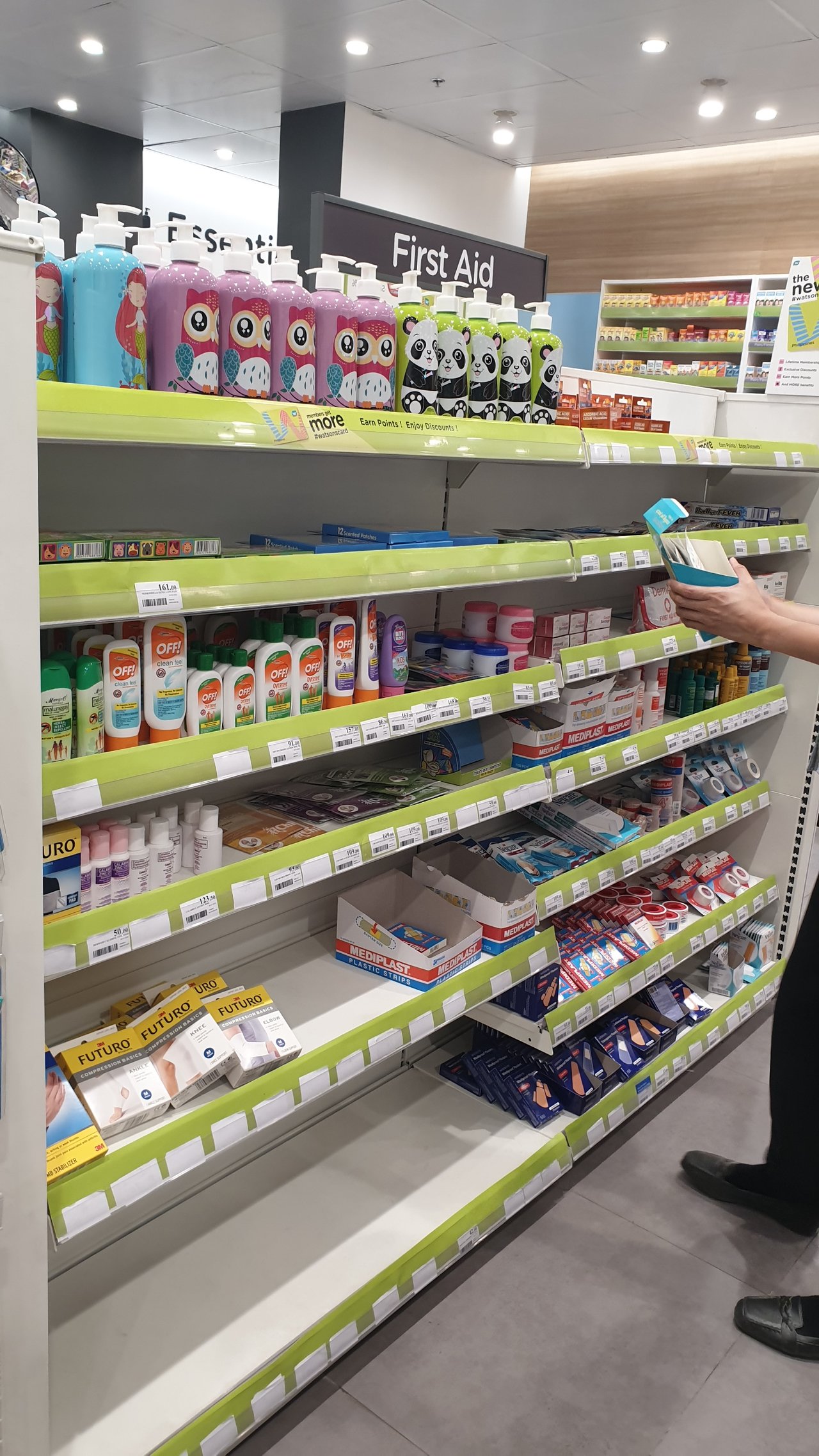 So what should the people be hoarding instead in this time of crisis? Nothing, I guess. Hoarding is selfishness. I hope people will realize the impact of their actions and be socially responsible.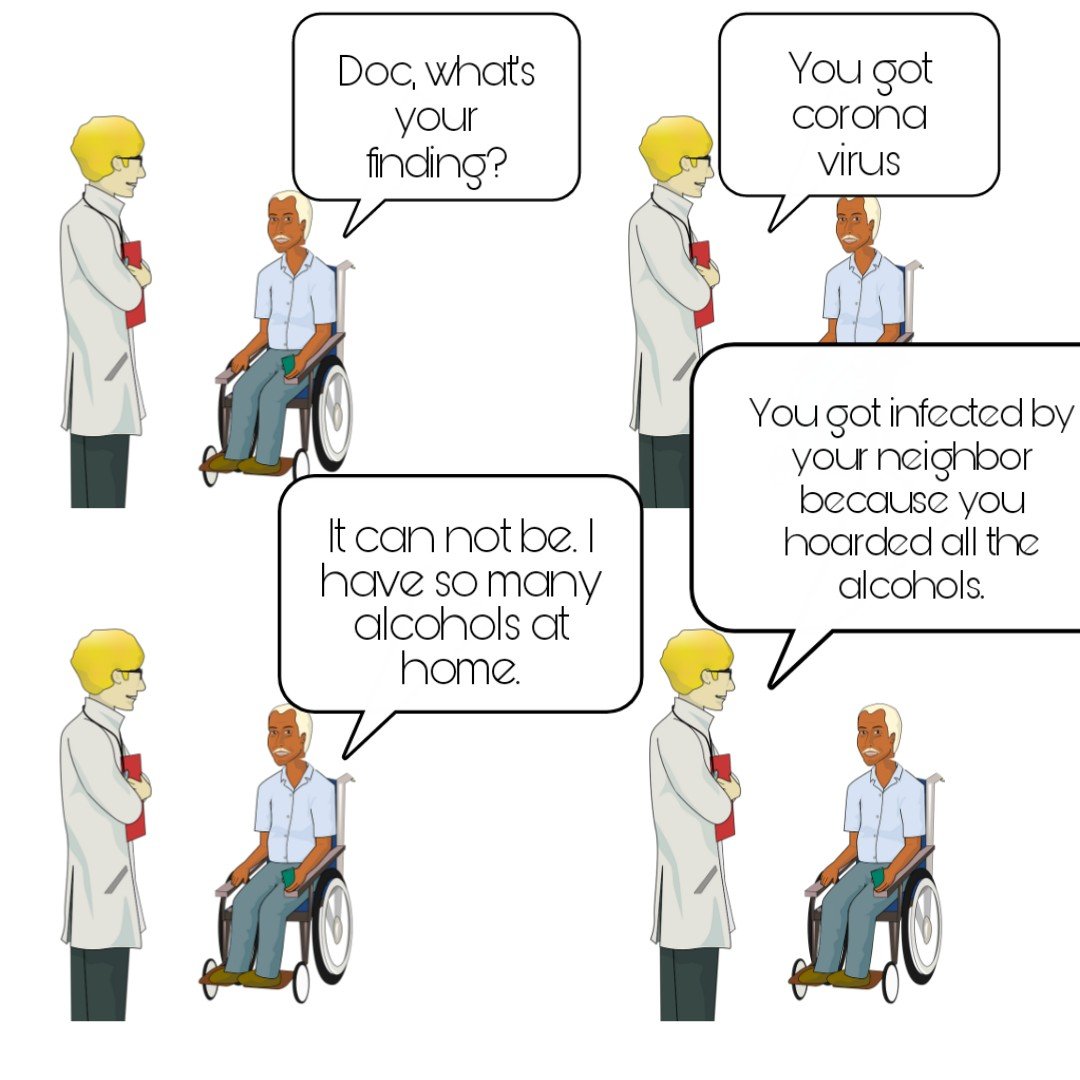 I created the meme with graphics from pixabay.com
I hope too that people will continue to be calm while fully cooperating to the measures being undertaken by the government. On top of it all, self-discipline is called for now more than any other time.
And may medical researchers find the vaccine to kill the virus very soon. Or better yet, may the virus disappear like prior to its existence.

Join #ccc for Guaranteed 👍 Daily Income 💵 and Payout 💸 for Newbies (2.0) 🐟 🐜 🐛 in #ccc 👣 and Follow 👣 the Honor Code 🏅 - the Creed (Conditions and Limits Inside) AND the latest update <<< please click to read.