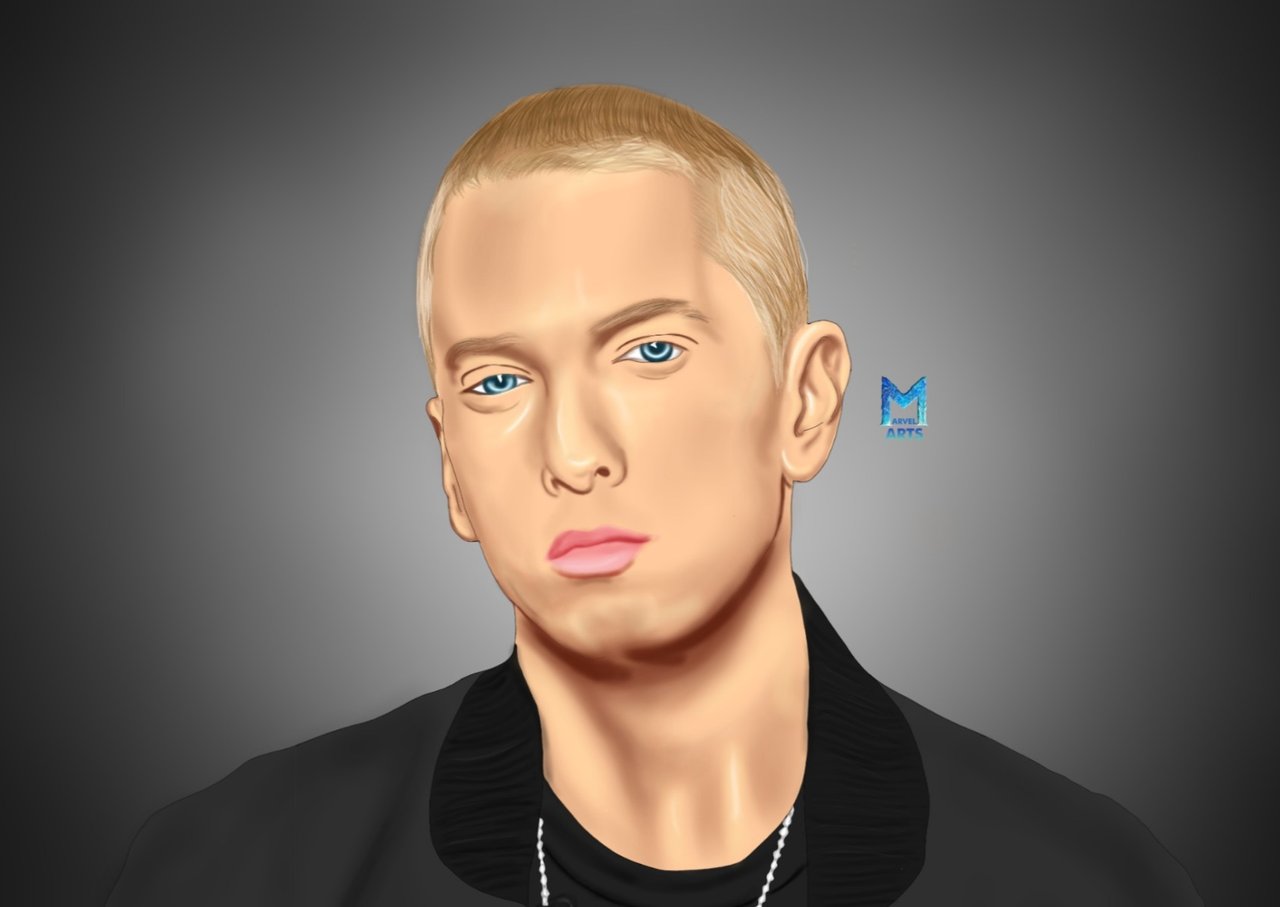 As much as I'm not your ideal fan of trap music, I find it hard to resist anything from eminem. Maybe because of the way he raps so fast or something, I don't really know what piqued my interest in him. I actually listened to his music all the while I sketched this art with my headphones fully blowing. It took me 6 hours +.
The Most Challenging Part
Okay, let's say the most challenging of it all was getting his hair right. That stuff gave me a hard time. I had like two different versions of the hair which I didn't intend on making. I was just trying out different styles because of the texture and the colour which has to be seen to perfection. I eventually combined the two parts and merged it into one single layer. 😎
Piece De Resistance
Okay the part I loved the most was the eye. It hitherto had been my most challenging area but.. Everything just clicked when I started painting his eye. Maybe because of the colour or something. Well, eyes are part of the elements that constitute my artwork that I want to see to perfection. Like I stated in my previous post, eyes, mouth and some others. I used different shades of blue from very dark navy blue to very light. I didn't use pitch black - which wouldn't have turned out bad - for the pupil.
Quick question??
Why does Eminem look so much like Tommy Egan from Power ?
This new discovery of shadows I just found out has turned out quite well so far. I believe in few months time, You'd see my artwork and ask if I did it on mobile. Although many are already doubting if I did.
My consistency will dwindle now due to exams, I may surface here once in a while but it won't be long before I'm fully back.
Thank you!
PROGRESS ANIMATION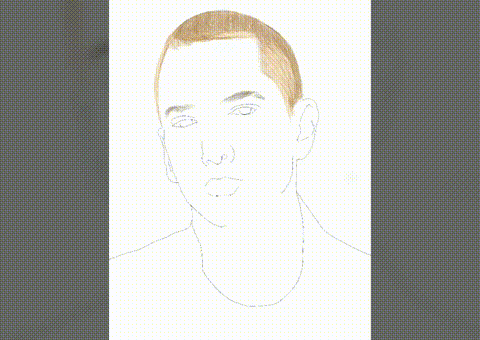 RECENT ART POSTS


My drawing of Aubameyang, How far Have I Come?, Full Artwork Tutorial, Rihanna.