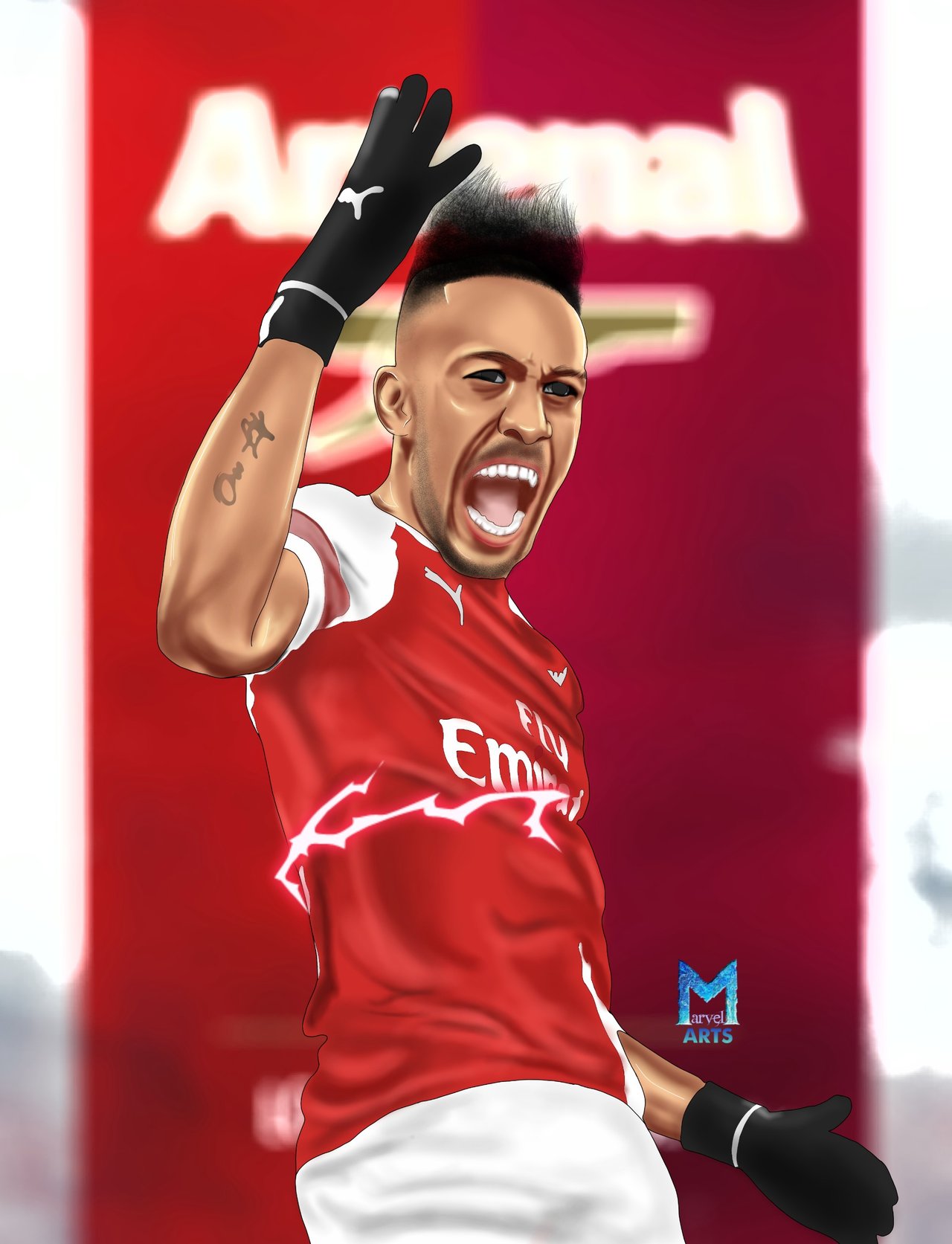 Seriously, I wonder why it took me so long. I've been a dedicated unwavering Arsenal fan since 2006 and in my two years of sketching, I never thought of doing anything for my club... That is soo 'unfannish'.
Okay, I was like.. Let me go for Aubameyang because he's like our best player right now. Helping us with his numerous goals. I downloaded like 5 of his pictures and I eventually settled for this one after much dilly dallying. The perfect skin tone, shadow, facial expression and pose.
I didn't really think I'd complete it at a stretch but then, It just happened. 6 straight hours. What's new? I finally found out a way to make my cartoons pc-level. I couldn't believe it while I was sketching and that kinda gave me the motivation to see it through quickly.
What I did before was to fill the outline with a faintly light colour then when I sketch the shadows, I added another layer of colour over it with the shadow colour before shading the actual shadow. I merely decided to be more specific with the shadows instead of letting it touch the whole part.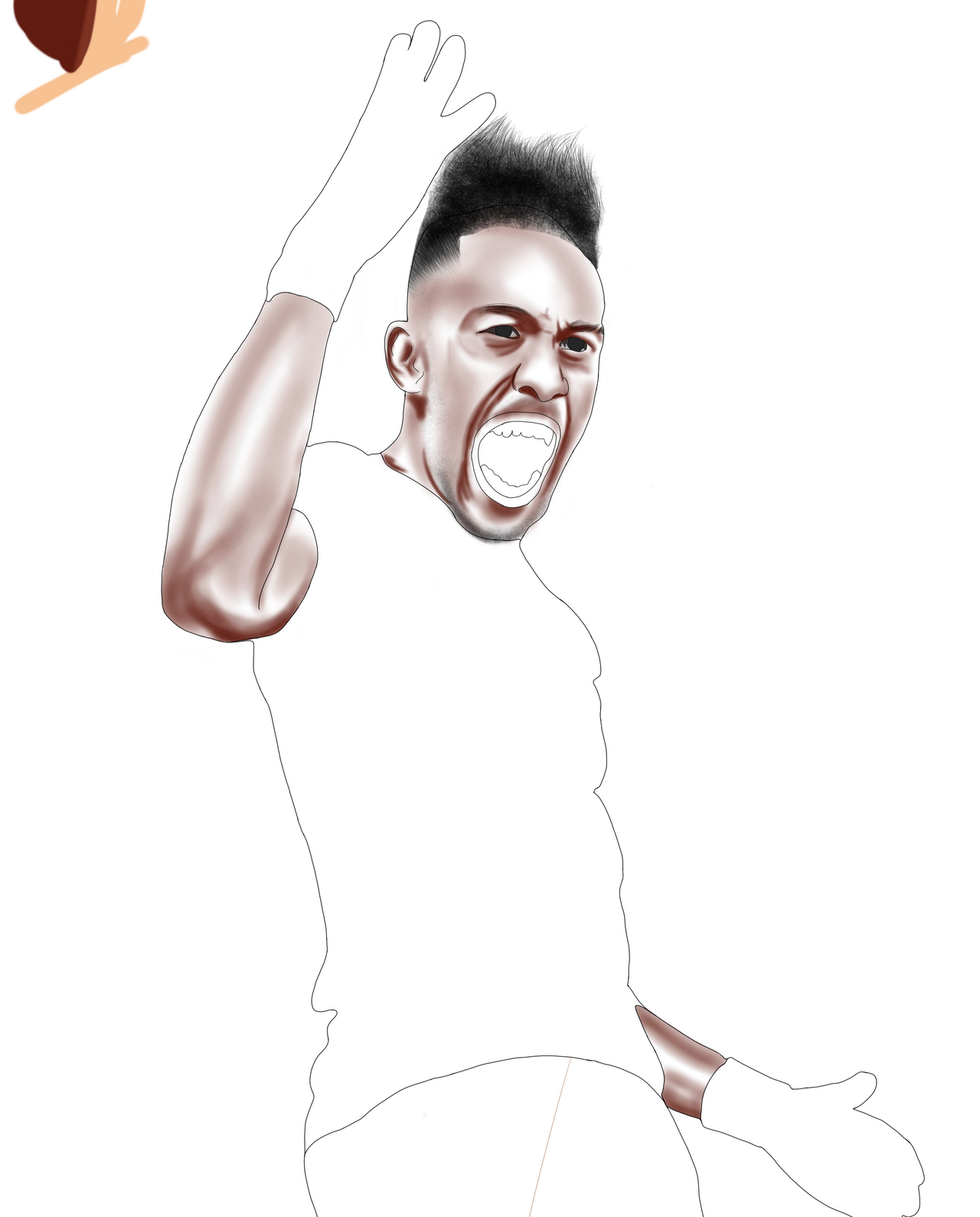 To do that effectively, I hid the complexion base and shaded on a white background. I was able to see through it.
I think it is much better than most of my works and I finally am getting close to my 2020 goal of making it very professional. I just need to work on the clothing and some other elements. I moved the transparent cartoon to picsart where I added a background and a lighting sticker at his side. Gives him the touch of danger and threat, what he has been to goalies so far.
PROCESS ANIMATION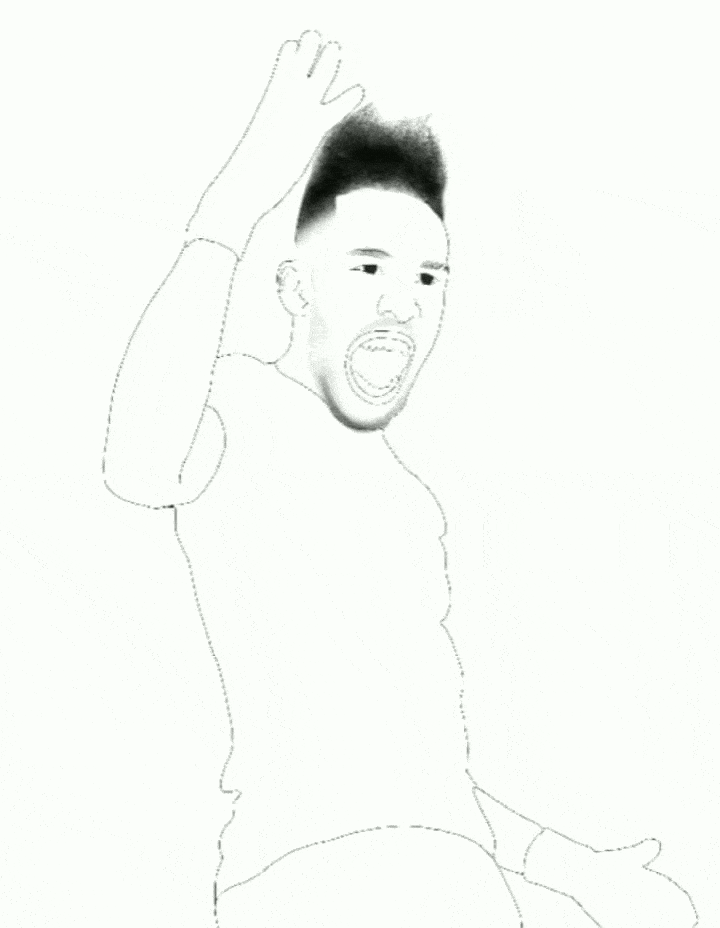 Rate!