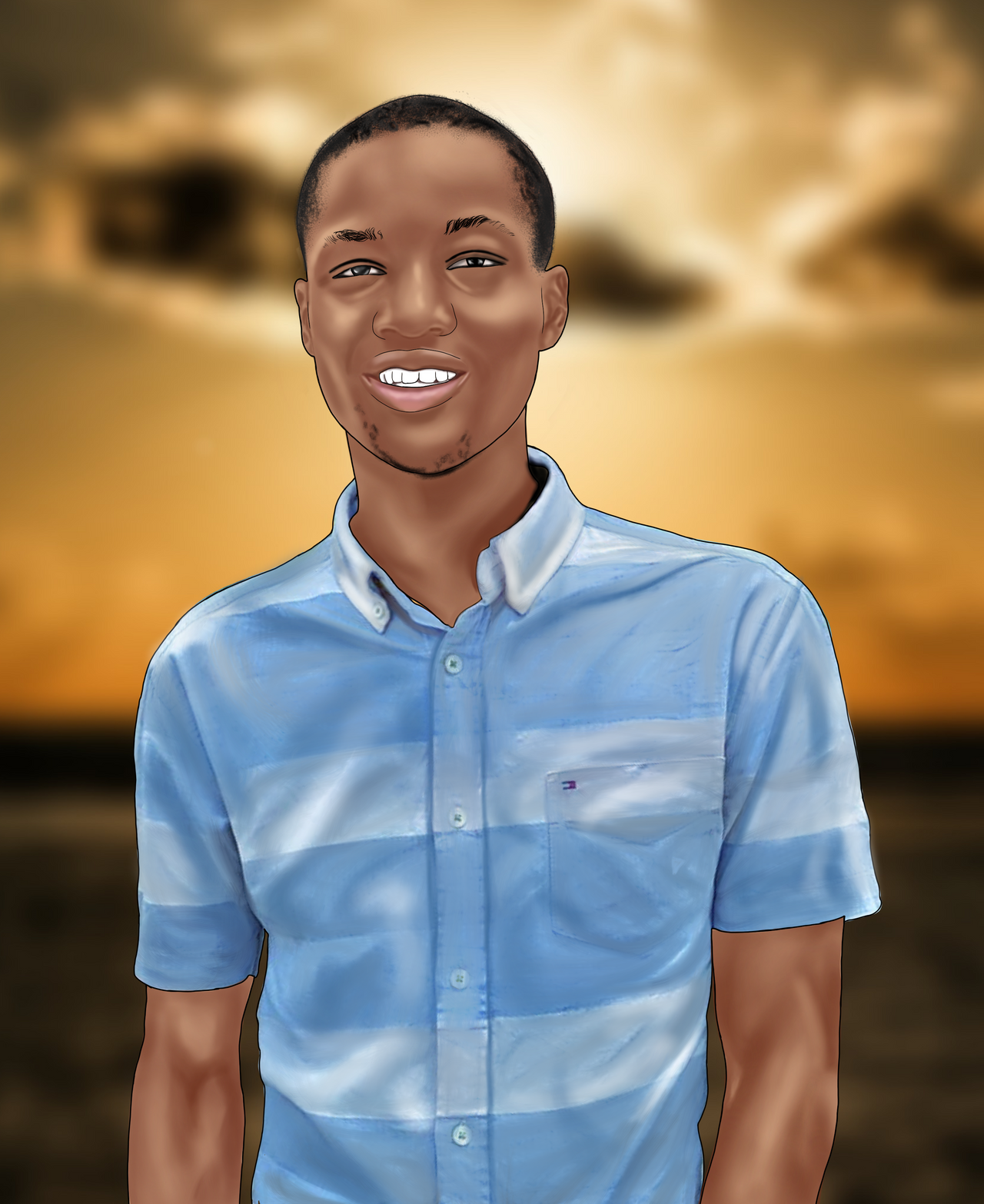 This seems to be my first post this month and it turns out to be of art. I increasingly love the flexibility digital art brings. I could use soft airbrush for the skin today and use hard airbrush tomorrow, It just depends on which I click first. There's really not much difference to them. For soft airbrush, they brush is just lighter and you'll require a lot more opacity value for the heavy shades. Hard airbrush just means that you'll have to heavy shades of your preferred colour
You'll need to use slightly larger brush sizes and way more reduced opacity when you're going for light shadows. It's more like a vice versa thingy.
I was surprised at the amount of time this took me even though I used a non conventional method. To me, it seems to me that I've become alot more comfortable than before. When I first started out, I think before I make some major moves. But now, I just do them without thinking ten steps ahead and believe me, there really are no consequences.
I could decide to first outline the whole body and fill them with colours before starting to shade the skin or I could decide to outline only the head, fill it, shade it to perfection, iron out the little important details before going for the rest of the body. I now believe that it doesn't matter the approach I take, the end result will be what I am truly capable of. My weirdest method was making a very dark overlay on the original complexion and erasing the shadows out.. Very weird.
Someone once asked me the moment I dread the most while doing an Artwork. Well, I said there are two. First is when my software crashes and I have to start all over again. This particular scenario has occurred twice in my career and believe me, I was nearly moved to bitter tears. Secondly, figuring out I've been drawing on the wrong layer for the past one hour, oh my!
In the absence of any more rants, my client was very satisfied with he artwork as he used it as his display picture immediately I sent him and thanked me. The original picture was somewhat blurry but I still managed to make the most of it.
PROCESS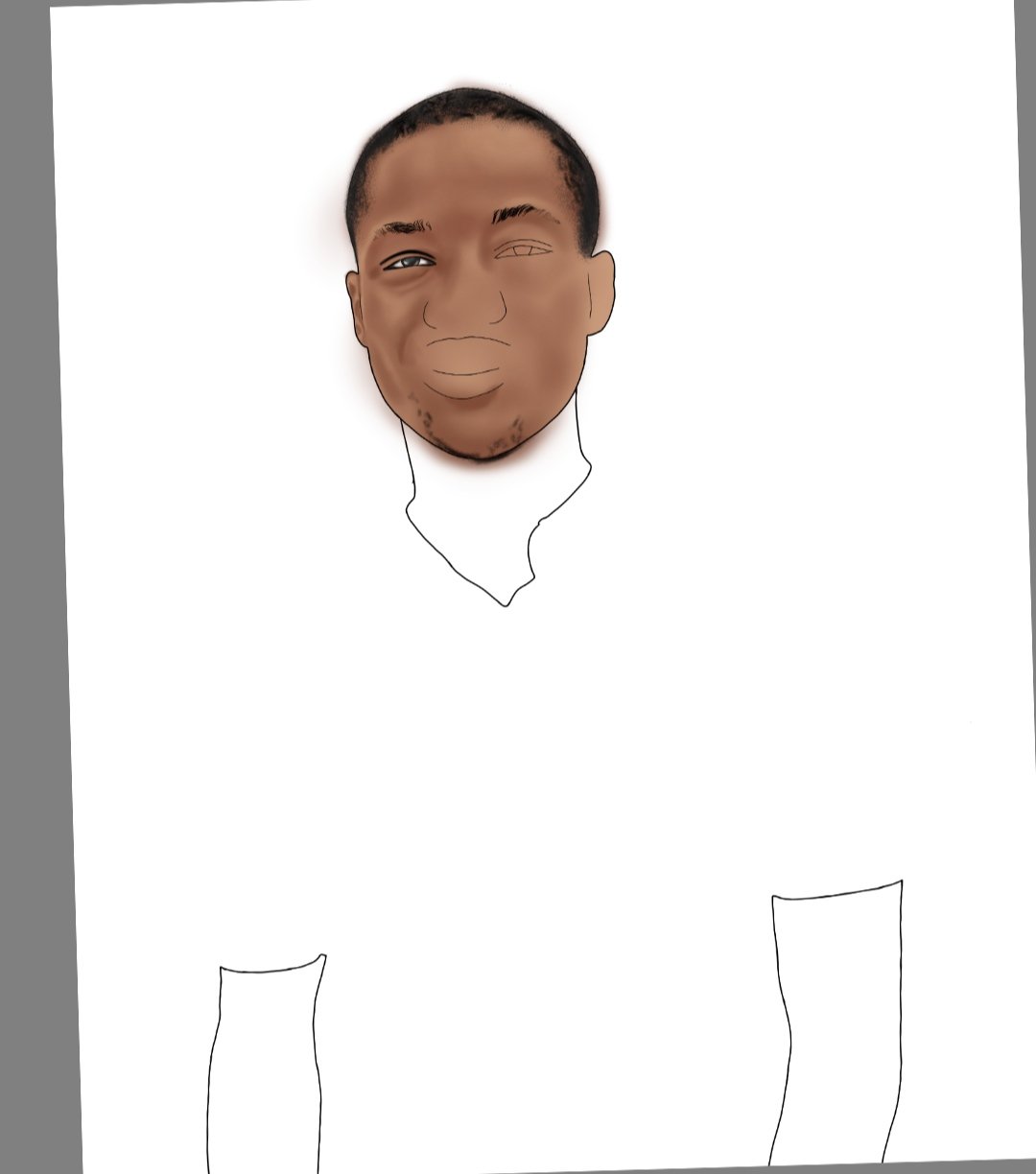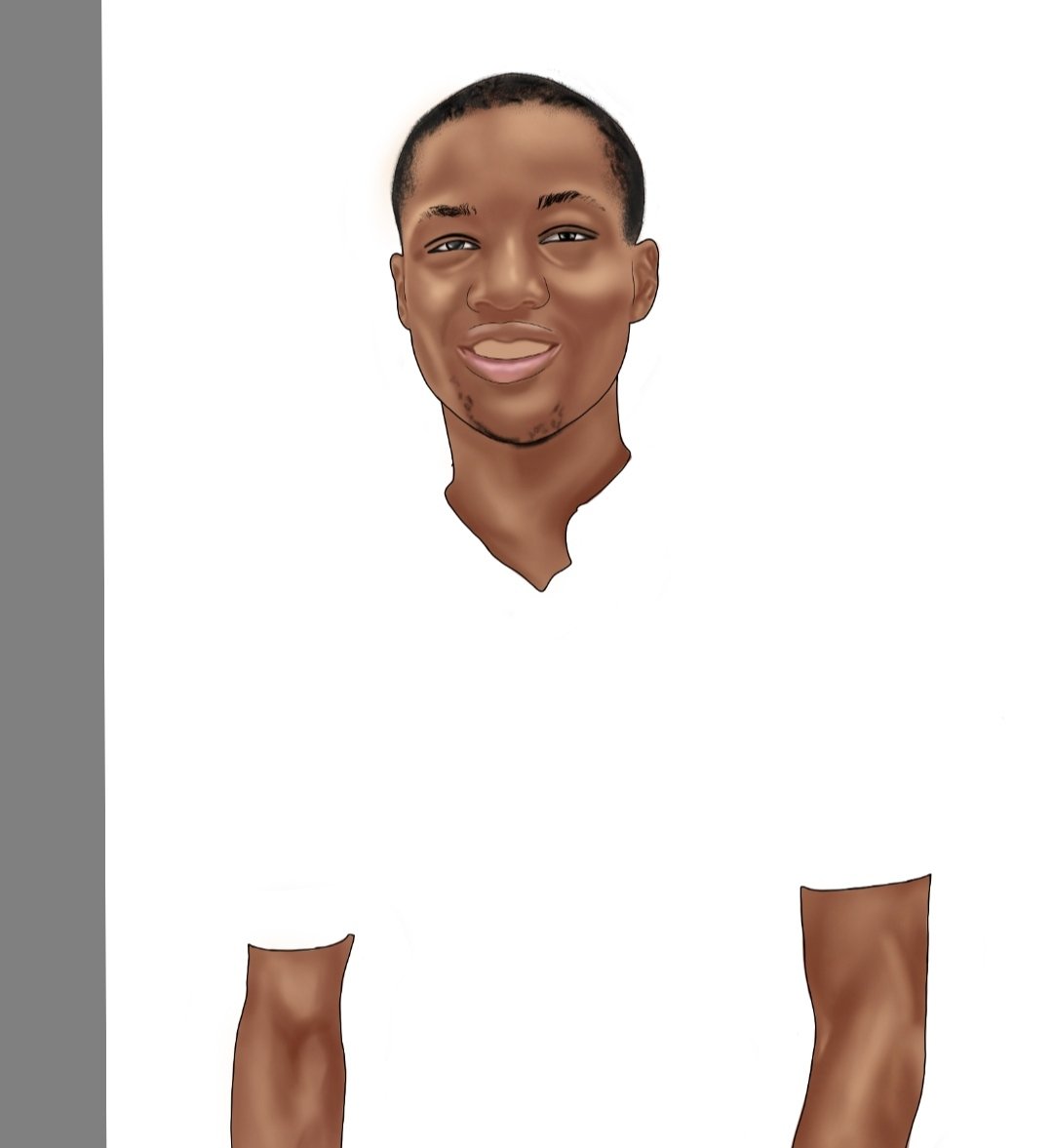 Autodesk Sketchbook Pro