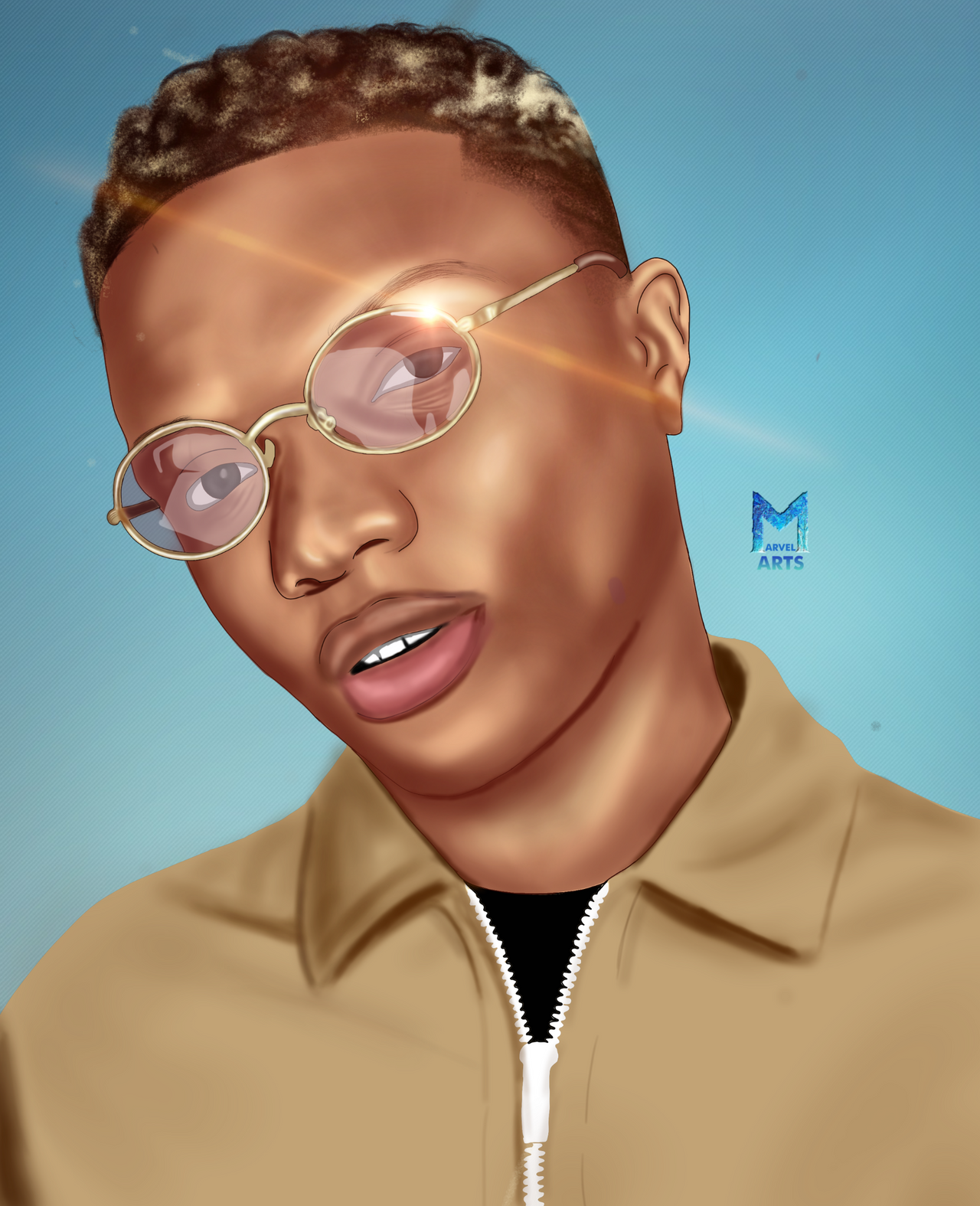 After 5 days of scribbling and swiping on my screen, I finally got to the end point.. Wheew. It wasn't what I envisaged but at least I got something. Wizkid is a popular Nigerian Artiste who has gone international ever since his break into the Nigerian music industry. He is loved by many both home and abroad. Seriously, I'm not a fan but then I just felt like I needed to make something of him. I have not drawn any of Nigerian celebrities so I just felt it was long overdue.
Selected the picture and I wanted to make it my best art but unfortunately, it is not. Even I, - shunning every form of sentiment - know that. I started out well, spent close to two hours getting the hair right with about 12 layers transiting into one another. The outline was great, I didn't use any form of predictive stroke for the glasses and creating a perfect oval shape was a week bit challenging but I saw it through. I initially wanted to stop at the neck but the circumstances changed my plan.
I brought more layers to the picture for the complexion and shading.. Well, everything was going right up till the former, until the latter. I think I got my color combination wrong and that killed it. I spent days trying to correct the awkward defect and I was only able to do it to this point. This artwork - although okay - is not up to my standards so I will do this again, may not be now but I will.. And I will make sure that it is way better than this. I'll go back to the drawing board and update my color pallette for my black characters.. (I need to draw them the more)
Watch out for another Nigerian Celebrity soonest
Like I stated in my previous posts, my frequency will dwindle due to ongoing school exams..
PROCESS
(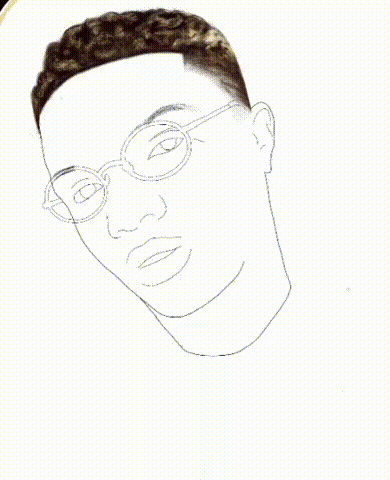 )
REFERENCE ART
Time Spent: 8 hours +
Honest Ratings!