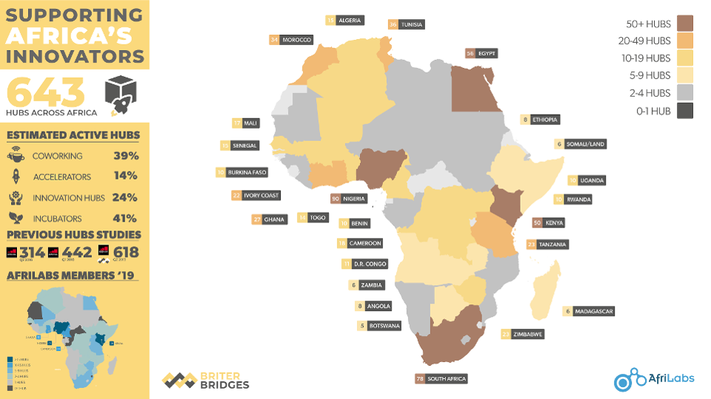 Image Source
Introduction


It is no big news to any tech-savvy individual that Africa as a continent, has grown to become one of the largest tech hub in the world today. According to a Survey recently conducted by Briter Bridges, Africa's tech hubs have grown exponentially to set a new record of 643 hubs scattered across the continent. Surprisingly, 90 of these hubs are situated in Nigeria and they account for over 60% of the nation's technological growth.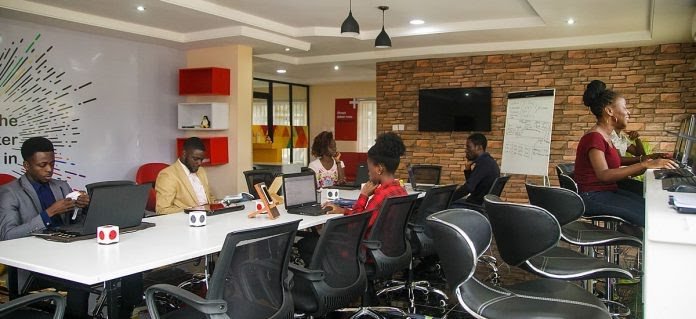 The list of benefits associated with tech hubs on an economical scale, is endless.
It is however sad to note that the real purpose for which these hubs are being created have not been fully actualized. At its core, a tech hub is basically a space where technology enthusiasts, innovators, and entrepreneurs gather to share ideas and also device means whereby these ideas could be used to solve real-life problems. If we were to perform a survey on youths in the country by evaluating several characteristics, it will be fair to say that one in every five youth, falls into the category of either a technology enthusiast, an innovator or an entrepreneur. Therefore, the need for youths to understand the opportunities associated with these tech hubs and how to take advantage of them is imperative.
Below, are some opportunities associated with tech hubs and how the youths can use them to their advantage:
One of the most important benefit associated with a tech hub is its ability to connect various business-driven individuals, thereby creating a healthy ecosystem for businesses to thrive. Hubs also help entrepreneurs connect to stakeholders which in most cases, leads to major collaborations yielding millions of dollars. A good example is the recent acquisition of Kenya's iHub by Nigeria's leading technology innovation center, Co-Creation Hub. More Info
Building Successful Start-Ups:
The Global Entrepreneurship Index released in 2018 suggests that Africa has the lowest rate of start-ups when compared to other continents. This major setback, is believed to be associated with the low level of literacy affecting youths in Africa. According to this index, less than 35% of youths in Sub-Saharan Africa, lack basic job skills, making it difficult for them to run businesses which will thrive in an already competitive market. By leveraging the supportive services these tech hubs provide, youths in Nigeria can enjoy business development which could pave way for healthy stat-ups through networking, mentorship, financial incentives including; grants, scholarships and awards.
International Opportunities:
With major tech firms like Microsoft Corp, Facebook and Alphabet Inc, growing interest in developing tech hubs across Africa; Nigeria and Kenya especially, the need for the youths to take advantage of these opportunities is important. Through this medium, outstanding youths who possess excellent tech skills have high tendency to be recruited by these major international firms in future. More Info
Final Thoughts


In a world fully driven by technological advancements, the need for sustainable development of this sector in every region of the world is very vital. Nigeria; Africa's giant, has been proven to possess the tools which its citizens require in order to thrive. How these tools are being utilised for the nation's further development is now the big question yet to be answered
Still Craving?
Visit Forbes Analysis and Reachiiing Insights
Important Notice:
I'm on a quest to create awareness about the African community to the World. Join me as I give full insight and analysis on daily happenings in Africa and how they affect her People, Culture and Economic growth.