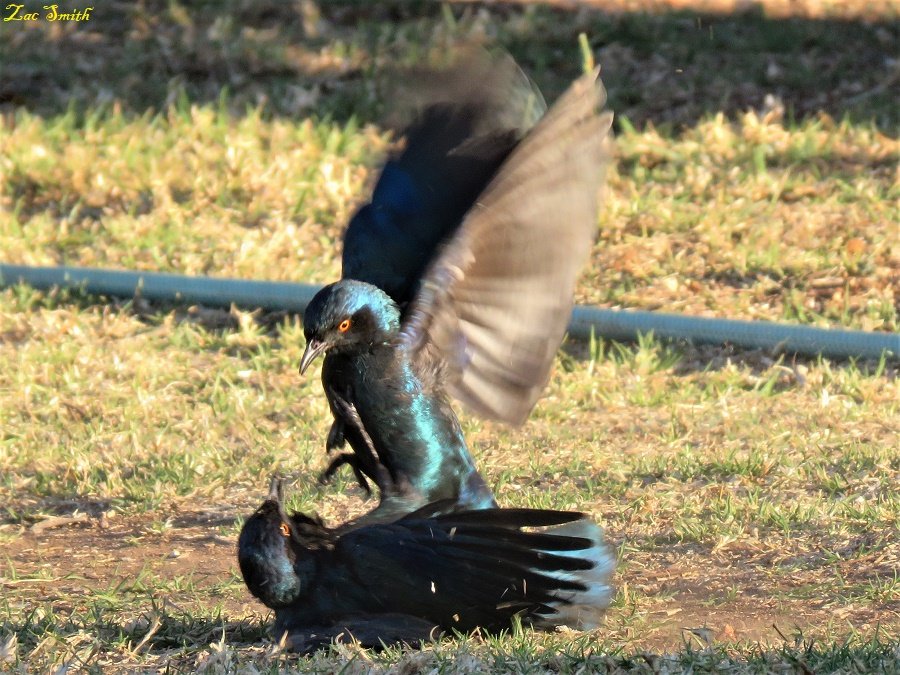 Here I will show you a serious fight between two Cape Glossy Starlings.
People would rather watch two lions fight, but these two birds are real warriors in their own way!
We were sitting in traffic and I was fortunate to look out of the drivers window to see the fight in a grass field next to the road. Not easy to film it in a driving position, but I think that you will like the results.
Starlings are known as easy going birds that can get along with other birds, but in this case I think it was either a territorial fight, or a fight for the hand of a lady. Could of course also have been two siblings arguing about seniority, or leadership.
Whatever the reason was, let's have a look at the fight!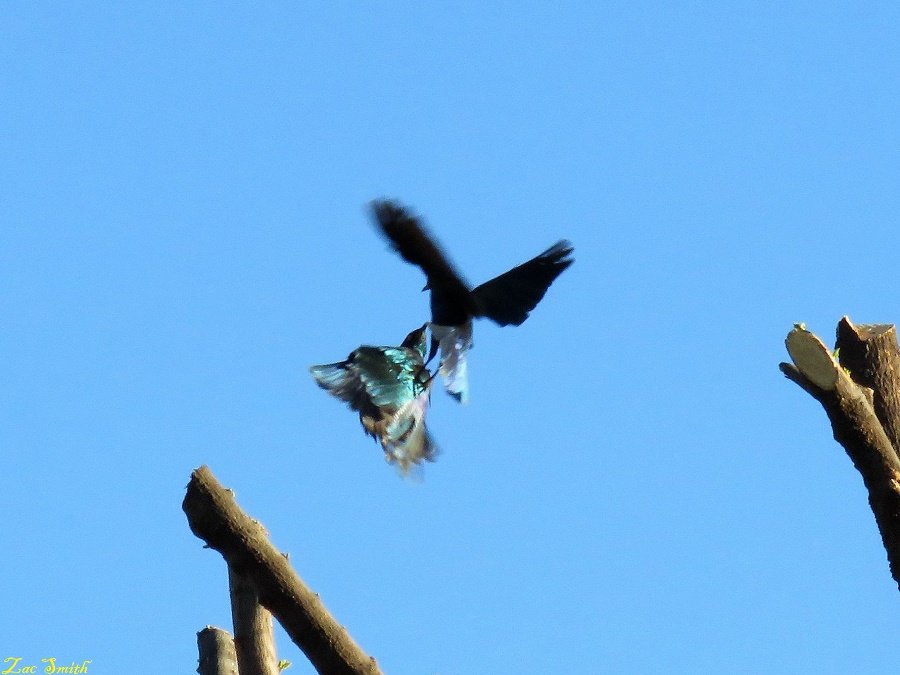 It all started like this, they sat in the tree and then the one attacked the other in flight!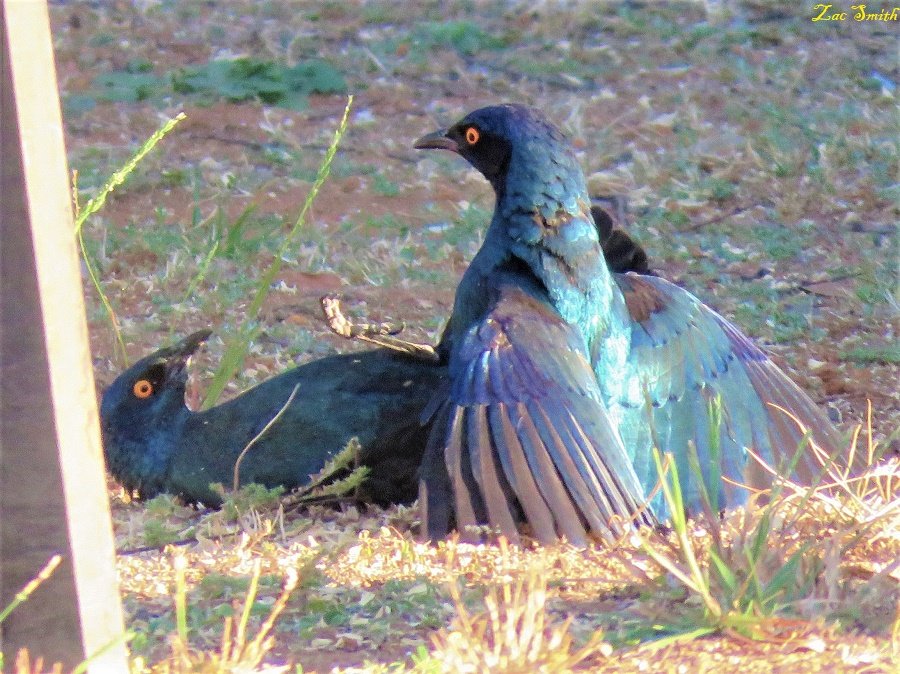 Straight down they came to land next to a fencing post in the field!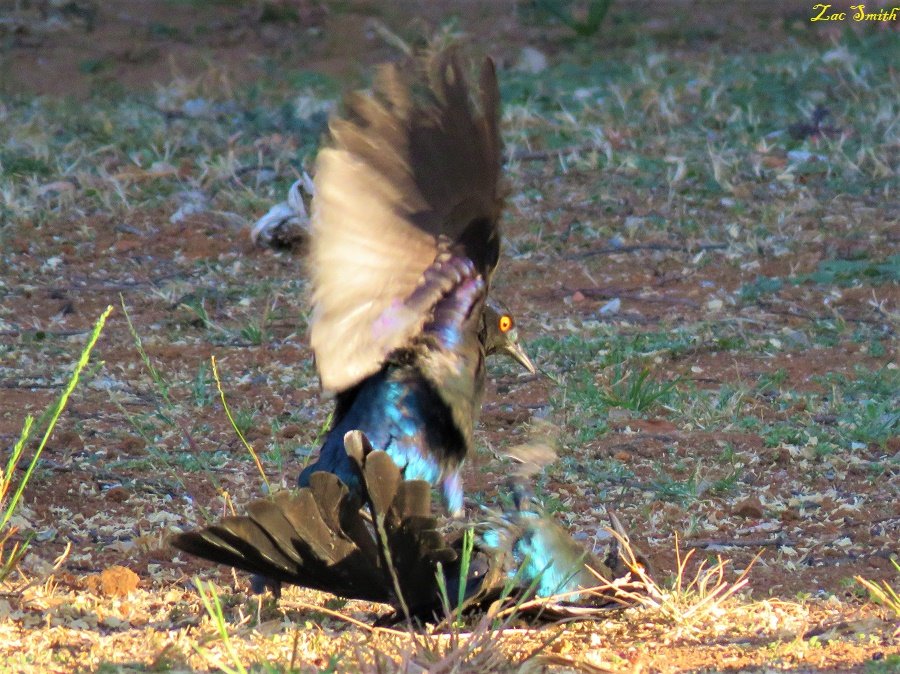 I kept one eye on them and one eye on the traffic, but you can see that these guys were serious!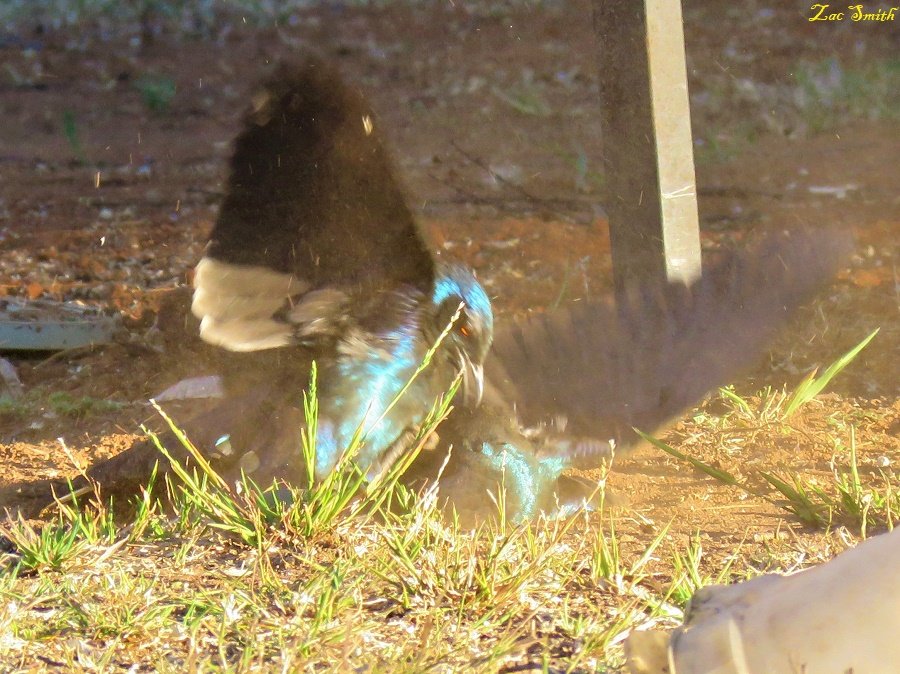 Soon the dust started to fly as they hacked at each other!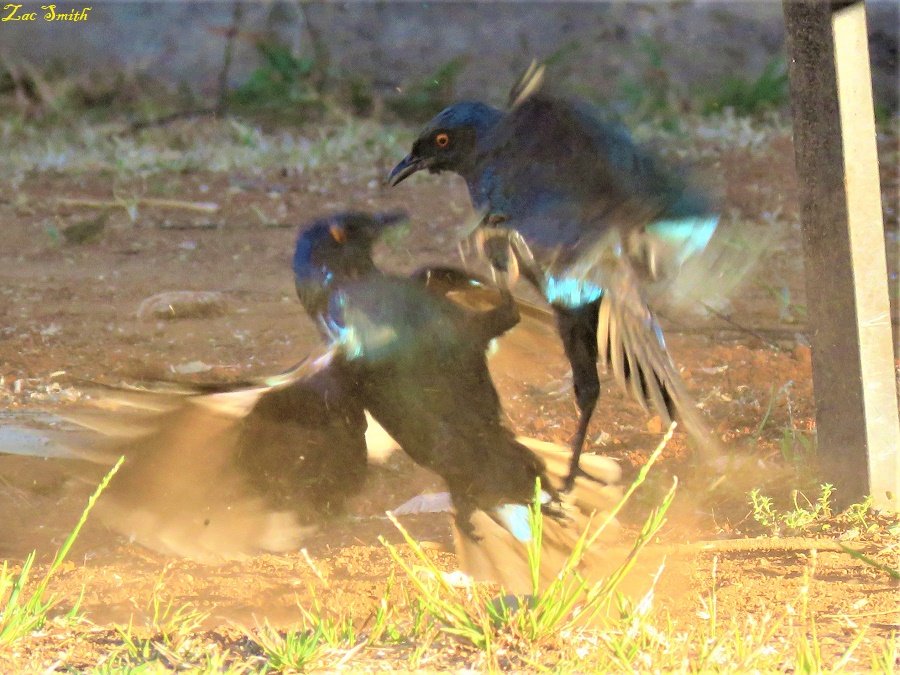 Soon they switched roles until eventually I could not tell which one was at the top!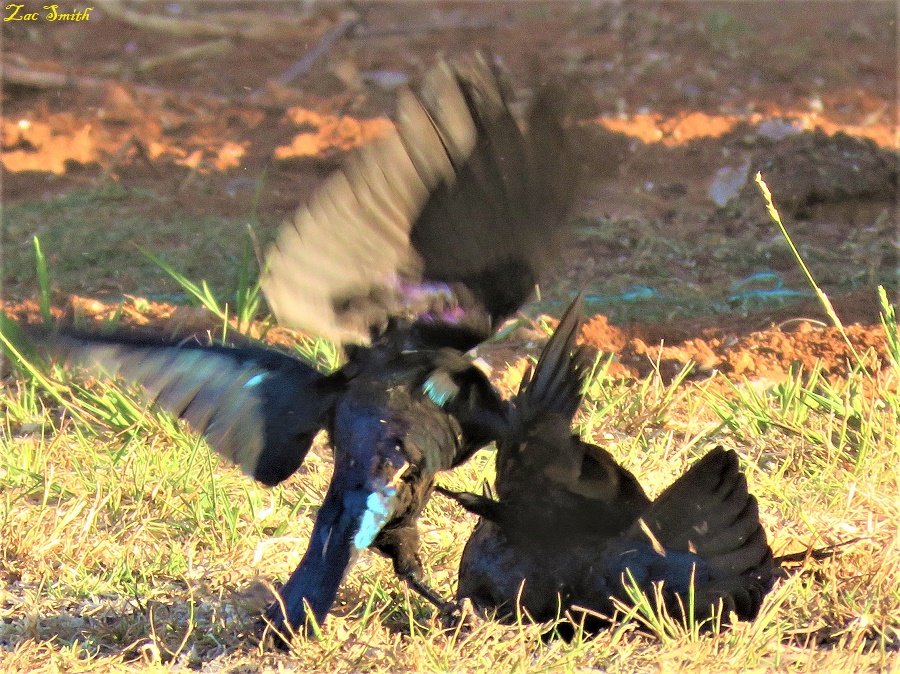 A silent fight, as not one of them made a sound and I could only hear the sound of car engines running!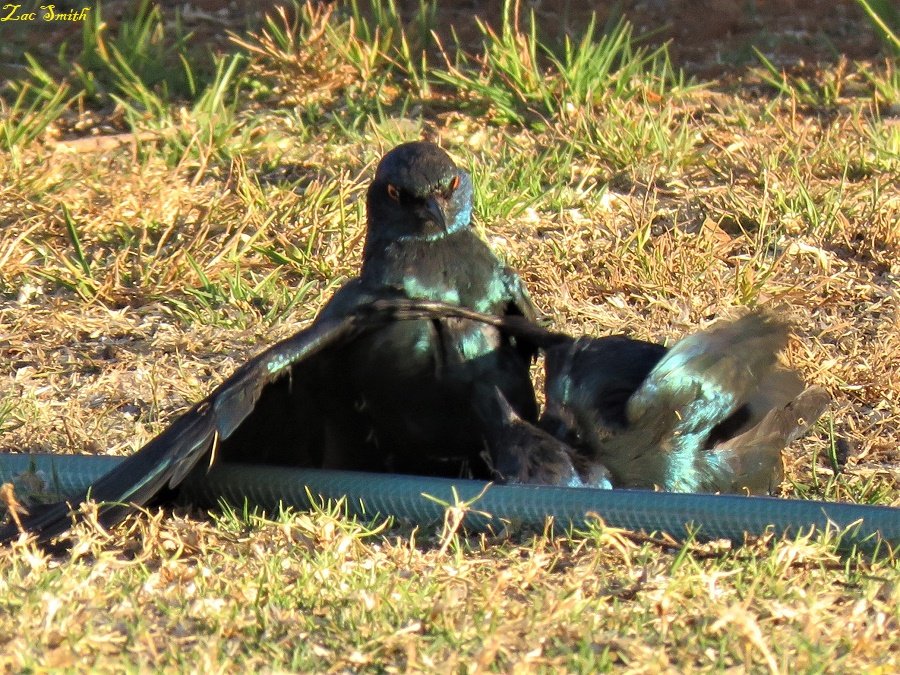 Here I thought that we had a winner and that the fight was over!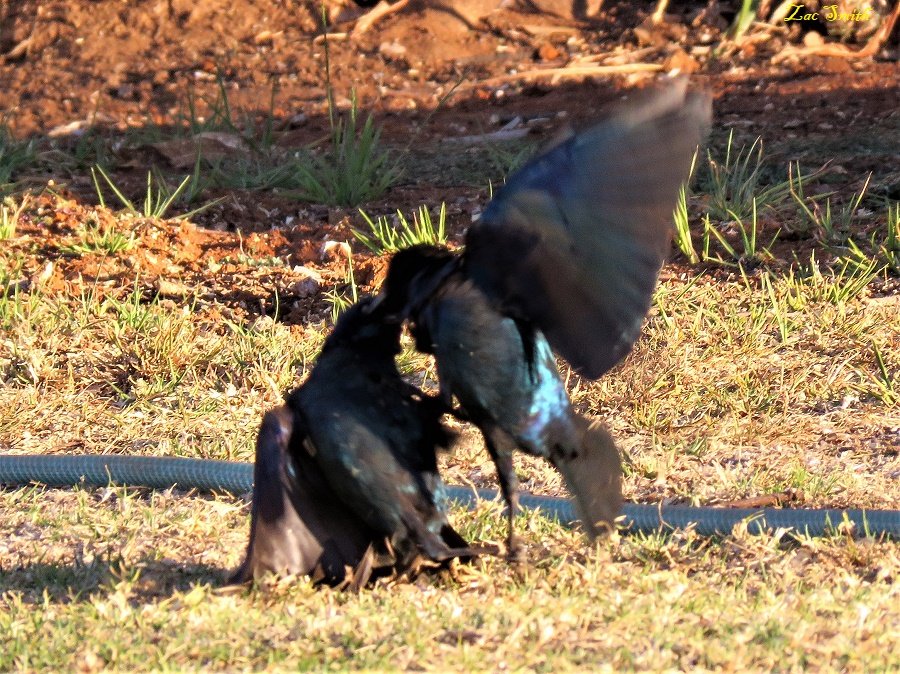 But not so, as the other one had plans of his own Lol.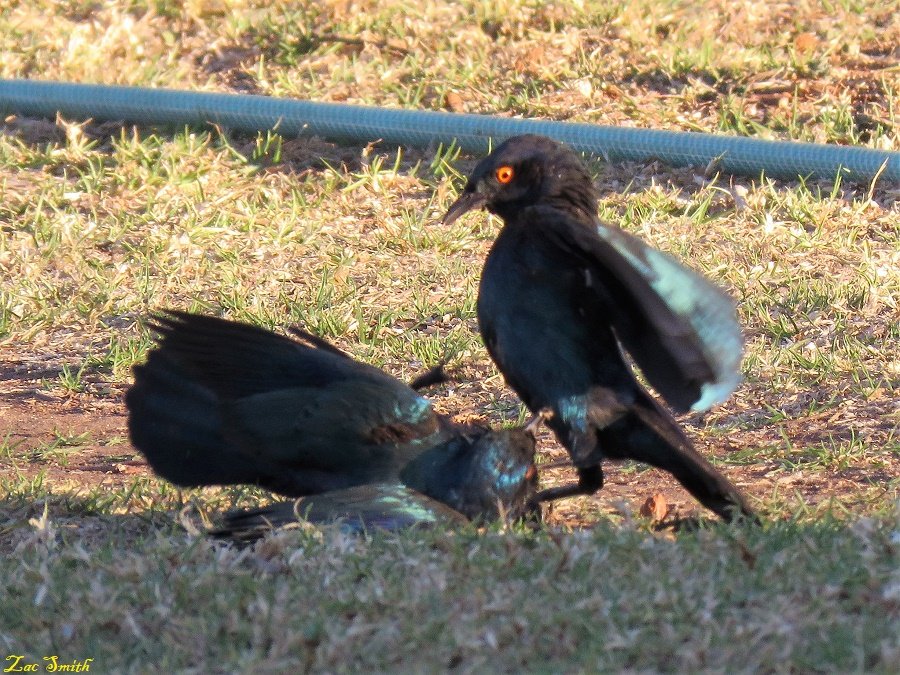 Now it looked like the victor role was reversed as the other guy was on top!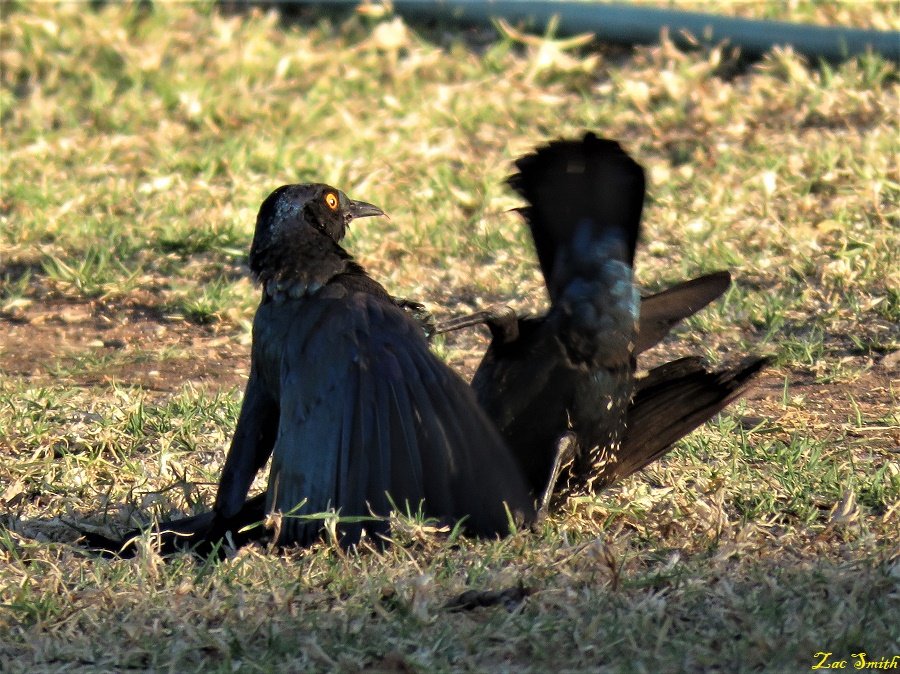 But the first Starling learned Judo lessons somewhere and flipped the other guy over!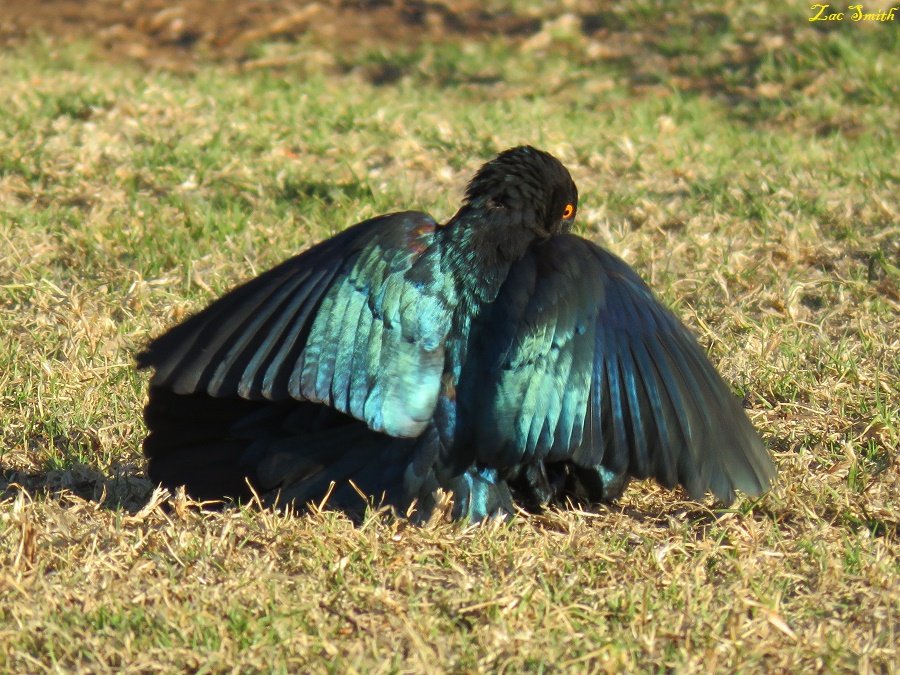 How is this for a real fighter's pose?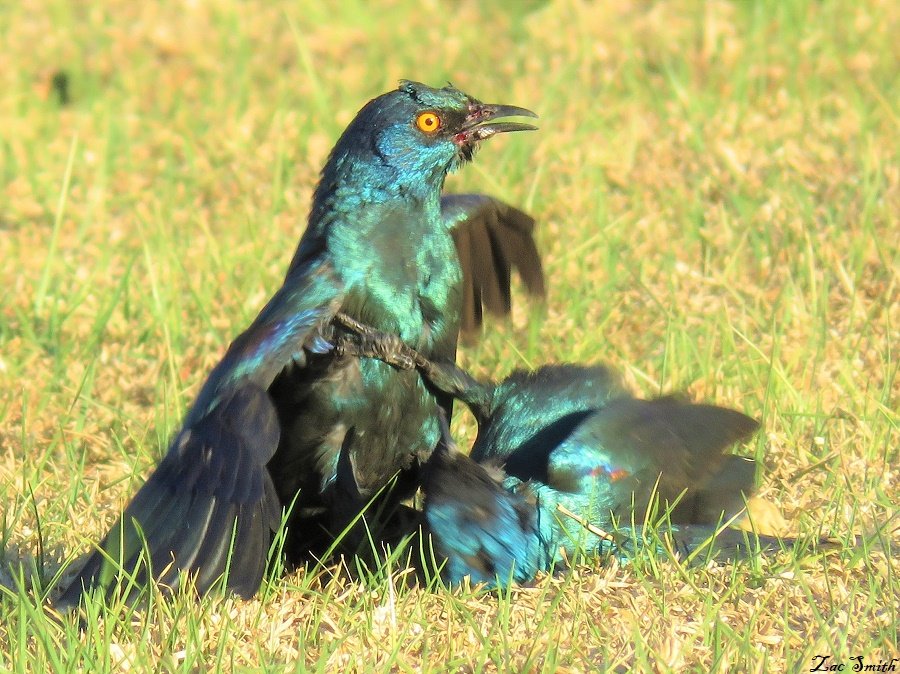 You can see the seriousness of the fight as this soldier's face doesn't look too good!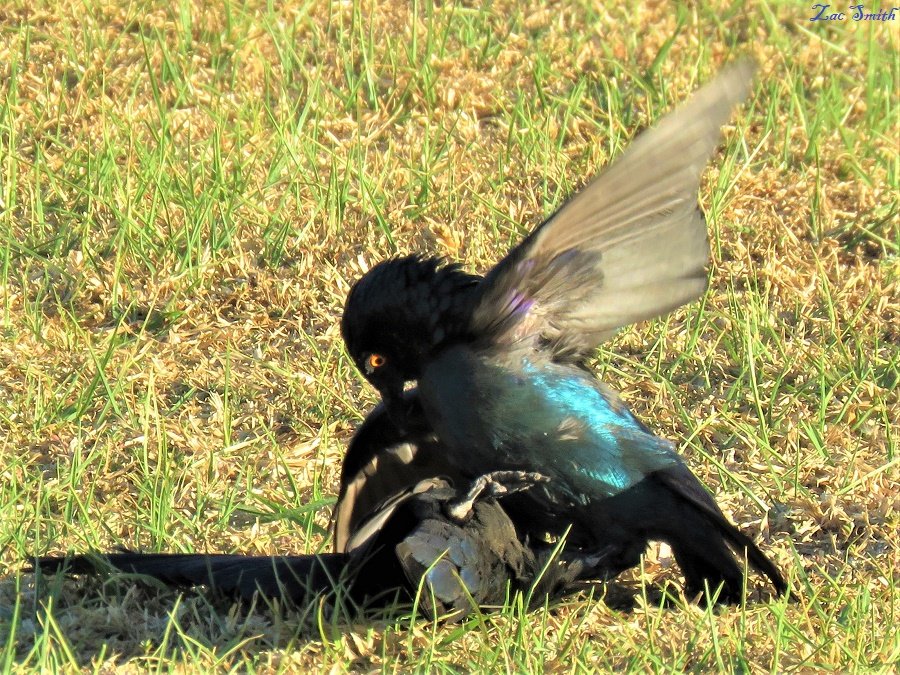 At last a winner and just as the cars were getting ready to get going again!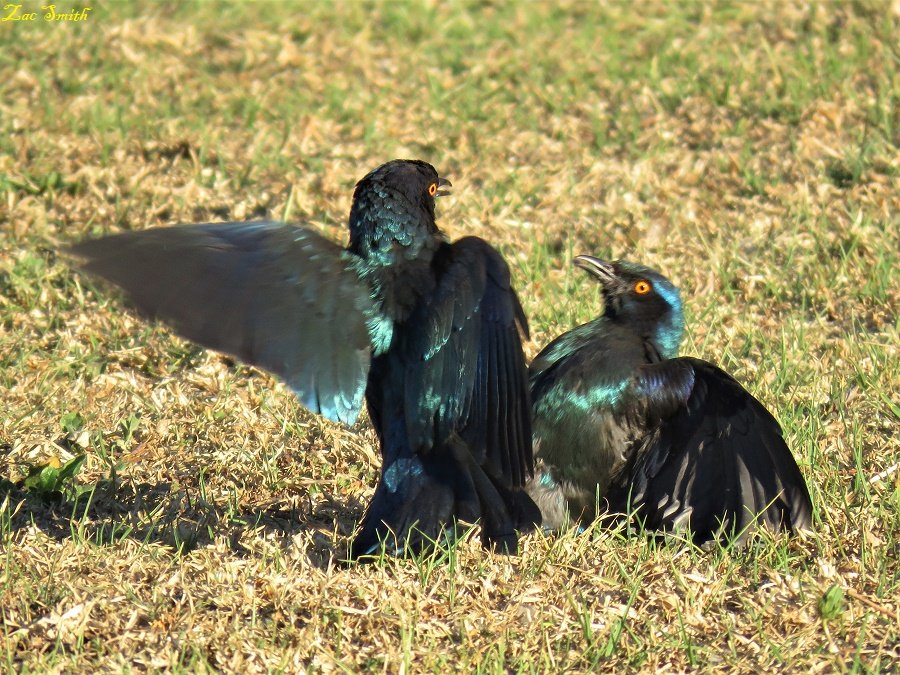 All over? Not a chance as they were at it again, but the cars were hooting behind us in the traffic and we had to get going!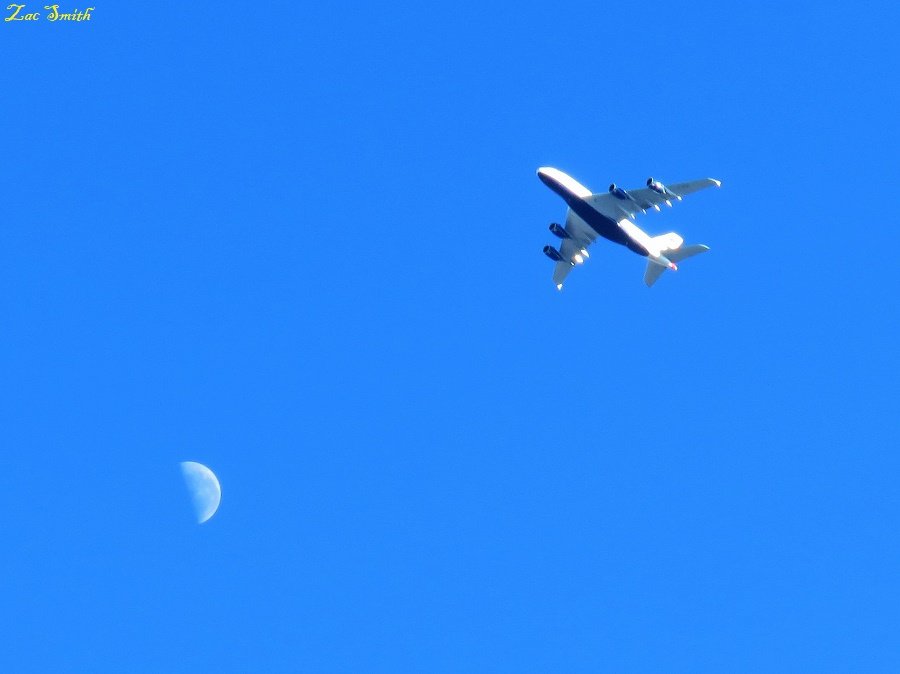 They say that Starlings' stomachs are blue, so I found a plane with a blue stomach hahaha!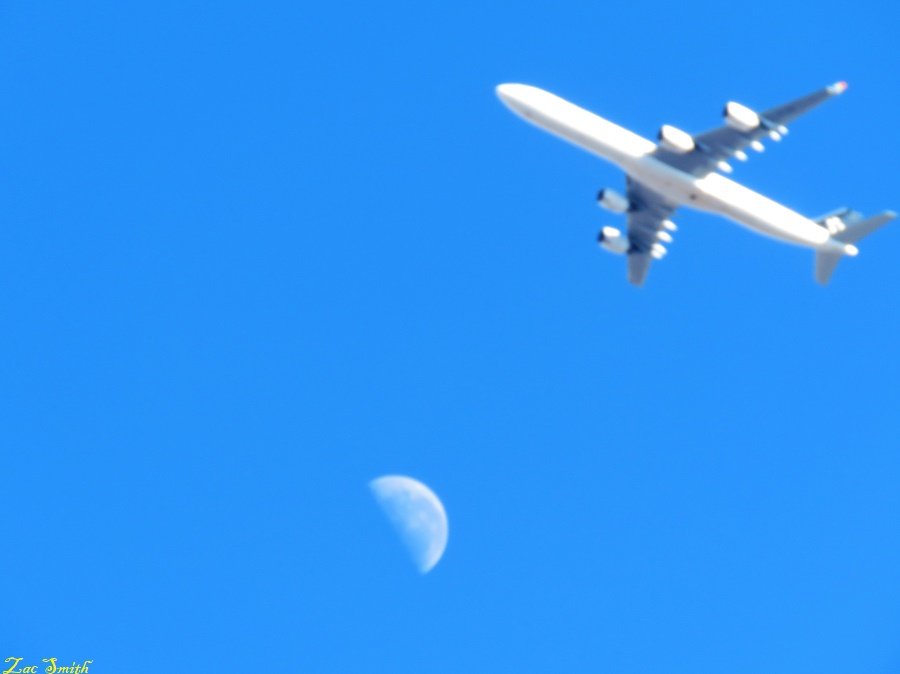 And just for fun to settle your nerves after the fight, here is another plane that came along a bit later!
Some more information about the Starlings below!
Cape Glossy Starling!
"The Cape starling is found in the southern part of Africa. Its range encompasses the extreme south of Gabon, the west and south of Angola, the extreme south of Zambia, the southern half of Zimbabwe, Namibia, Botswana, Lesotho and South Africa. It is a vagrant to the Republic of the Congo but does not breed there. In the other countries in its range it is a resident (non-migratory) species and its total extent of occurrence is about 3,000,000 square kilometres (1,200,000 sq mi). The Cape starling is found where trees in which it can roost and nest are found. It is not a bird of dense forest or of pasture and is not associated with any particular plant type. It does occur in open woodland, plantations, savannah, bushveld, rough grassland, parks and gardens and is quite numerous in the central Kalahari where isolated trees occur".
"The Cape starling is a gregarious bird and forms large flocks in the non-breeding season. It usually feeds on the ground often foraging alongside other species of starlings such as the pied starling, the common starling, the greater blue-eared starling, the lesser blue-eared starling, the wattled starling and Burchell's starling. It is habituated to humans and its diet includes fruit, insects and nectar. It sometimes feeds on ectoparasites that it picks off the backs of animals and it sometimes visits bird tables for scraps".
"Breeding mainly takes place between October and February but may continue into April in Namibia. It nests in crevices such as holes in trees and out-competes other birds seeking to use these holes. It is a host to the greater honeyguide, a brood parasite that lays its eggs in other birds' nests.[2] In an observed nest in a thorn tree at the edge of the Kalahari, the chicks were fed predominantly on grasshoppers, locusts, ants and beetles, and were also given fruit, insect larvae and other small invertebrates".
Note; Only the parts above in the inverted brackets ("") are not my own and according to the rules the parts were duly cited by the source of origination.
All of the photos and descriptions are my own, the photos are unedited and only cropped for uploading purposes.
Great that I could show you another side of these Starlings. They can be found only here in the Southern parts of the African continent. They have beautiful colors as at times the sun causes their feathers to shine in a midnight blue.
But they are still "old school" birds that settle their differences face to face and none of the back stabbing of today is in their behavior!
We hope that you have enjoyed the pictures and thank you for visiting a post by @papillonfoundation



Connecting the people of #STEEM across South Africa. #steemsa
JOIN US ON DISCORD (South Africans Only)
JOIN US ON TWITTER
JOIN US ON FACEBOOK

Team South Africa banner designed by @bearone