Hello!
I have been quiet for a week since the #steemhostiletakeover started. I followed closely the response of the community and I feel really proud of what we did together. I was following everything that was happening on the blockchain and also the other battle we were having on twitter.
We finally pushed the exchanges (Binance & Huobi) to Power Down their customer funds previously used to push the sock puppet witnesses to the TOP 20. We still are battling for that positions and if you didn't, you MUST vote for our community witnesses to take the chain back to where always should have been.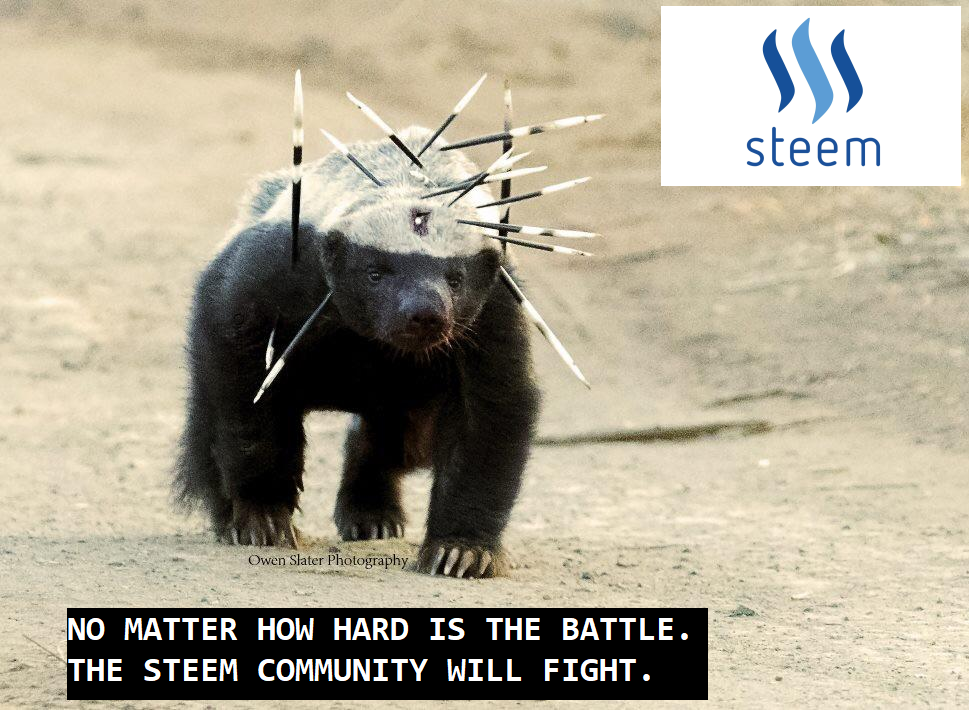 Source + My Skills :)
Today I saw the challenge of the Honey Badger and I did this composition! I hope you like it.
I find absolutely awesome how resilient is our community that is still fighting and Powering Up funds against Justin Sun, who is trying to centralize the Steem blockchain. I listened all the Witnesses conversations with Roy & Justin + Some Town Halls and I think that we should try to find a middle position regarding the Ninja-mined Stake of Steemit INC.
A possible solution for this could be:
Let them sell partially some of the Ninja mined stake, let's say something around 25%.
They should compromise 25% of that stake to Blockchain development + Account creation and UI improvements.
Put some timeframe and renegotiate the 50% of the remaining stake let's say in 1-2 years.
They should stop completely the Sock puppet witnesses and never again vote in our governance.
On this point, they must accept the "non-voting" command on their accounts.
Let's see how this ends, but I don't want to leave yet!
Keep pushing!