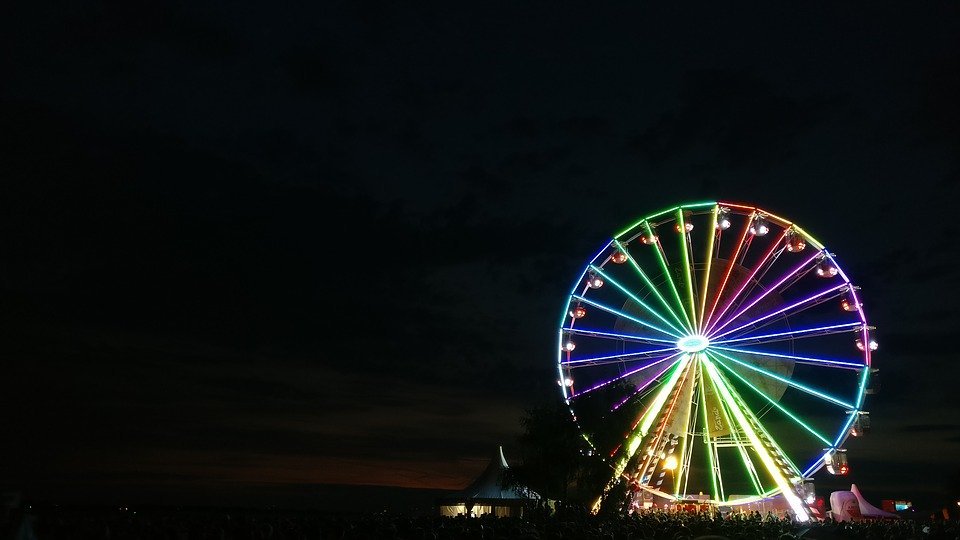 Blind Date in the Heights
Sunday, and there was nothing to do. My parents had gone out for a family meeting, something I hardly ever felt I could fit in with. Maybe it's the arrogance with which my cousins talk about their girlfriends and lovers as if they were trophies that you wear and leave for decoration anywhere and then gloat over them every chance they get. First of all, I didn't love to spend all day listening to their filthy things that were a pleasure for them, something very low for me because of a taste we didn't have in common; neither did I want to hear the repetitive questions of my relatives wanting to set me up with people who cannot exist in my life, at least not as they expect.
I simply refused, putting my new earphones in my ears to listen to that playlist we used to listen to together every night when he was sleeping next to me. I still remember the first night I tried to climb up to my bedroom window, it seemed like a first-time primate trying to climb a rotten tree; in between so many attempts and blows he figured out how to get to me, and I figured out how to guard the eternal secret of our nightly encounters.
I can't help it, I wandered in my thoughts after hearing that song that I lovingly dedicate to myself. It's as if I could hear it for the first time, a sweet melody of a male voice caressing my ear to the inside of my eardrums, making me shake and fall surrendered to its charms. Until his last breath, he made sure that he always saw himself before me with that beautiful smile that characterized him. No matter how pale he might be green, how bit hair could cover the marks on his scalp, or the many wounds on his lips, I wept before him alone in his farewell.
From the moment I saw him leave so young, at our contemporary age, life was not the same for me. There was no reason to smile, no reason to cry, because I knew he did not want to see me that way, but a promise to be happy even in his absence was something I could not easily keep, because I felt that the only happiness foreseen in my life was with him, and even if I had wanted more time, the little was enough to make him my first and only love.

Play and continue reading
Amidst the agony of my memories, looking at the ceiling of my room in solitude that we used to see together. The alarm on my cell phone sounds, reminding me of that appointment I made with him in the hospital, which would be our third anniversary, something we couldn't have because of his death. It had been three months since I had said goodbye to him, and I did not remember that fleeting memory.
Something inside me was urging me to have a date with loneliness, so I hung up my sneakers, which were another memory of him, at my feet and went out perhaps to look for the answer I was eagerly looking for.
An old but colorful park where people could have unlimited fun, just like I did the first time I met him. I walked among the children's play stores, enjoying the sweet smell of jams and candies like cotton candy. I felt that same feeling as the first time I visited that place looking for nothing and finding everything. A shyness before people who enjoyed their freedom.
I kept walking and walking aimlessly until I posed in front of that wheel-shaped attraction, remembering the shaking of my hands, a challenge I had to manage to put my fears aside and keep going. My memories are scrutinized with his, reminding me how he kindly placed his hands in mine that never stopped shaking, smiling at me for my fears to go away. He was a total stranger who had stolen more than just my fears, my love.
I leave the memories to the past for a moment, when I feel that impulse inside me once it leads me to ride the mechanical attraction. I did not know what I was doing, knowing that I would once feel fear, but I did not. My hands were calm as the beating of my heart, but next to me a boy makes me see myself reflected in him even though his face was covered to his hood, as in that memory of fear for the heights, maybe he was trying to do the same thing I did, to overcome the fear to keep running, or to be the coward who cannot open his eyes to the challenge.
After a few minutes the mechanical wheel starts to run, making a couple of turns until the last one, being at the top, stops. That companion seems to tremble with terror even covering his face so as not to be seen and embarrassed. It is a mechanical failure, just as in my first time with him it happened, so I felt as if my past was present.
I could not continue to ignore him so his hands without telling him anything took, instantly the boy raises his eyes to me, stealing a tear from my face and a wonder that makes me keep crying, he leads me to embrace him without feeling a hint of fear, it was him, and in the desire to see him once again I kissed him knowing that everything was a simple dream from which I woke up a few minutes later.