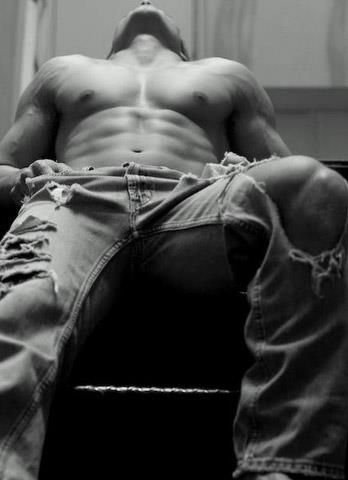 Game of two
The timeless bell rings,
somewhat expected and unexpected at the same time,
letting you see that face close to you,
whose wrapped body makes me feel like a thousand.


I can feel it in his smile,
to raising the temperature,
it's not the sun because of the heat wave,
is the fervent desire that caught your attention.


I don't want to be the weak one in role-playing,
so I kiss you without contemplation,
getting the same play from you,
wanting not to be the morning lamb.


My hands are rubbing that body,
between the softness and moisture of your skin,
I find what you already found in me,
from the moment you stood on the balcony.


You make me feel like the bad guy,
but letting me win wasn't something to try,
in my skin you were going to end up,
my arms would tie you up and you wouldn't get away.


You let your putrid body show,
hardness of sculptural manhood,
that I kiss as I move over you,
moaning from your mouth on your breath I get.


You looked for what you hadn't lost,
or so you wanted me to think,
without knowing that inside you liked to play,
and like a sacrificial rabbit to end up.


I see you getting out of my bed,
after hearing you moaning and screaming,
between words of desire for more,
when the ecstasy took us as a pair.


You leave your body inert once more,
naked in my eyes,
wanting to bite you one more time,
leaving me to crave you like an endless thirst.


I can see you leaving with a bite on your lip,
knowing that he wouldn't be the first
and the last day I'd make you moan,
you'll look for me and I'll be here.