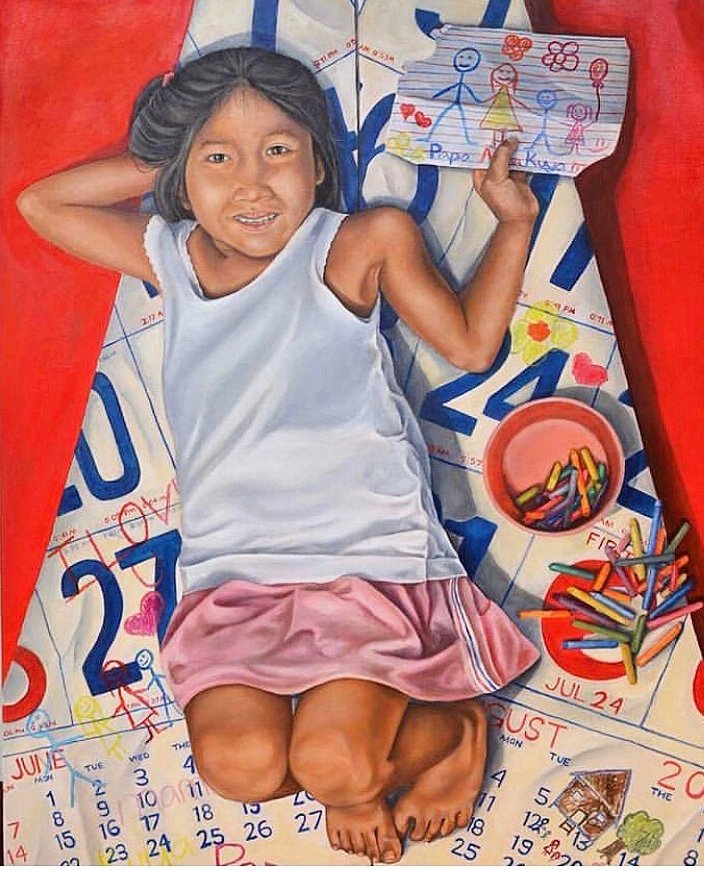 Simple Drawing
Oil on Canvas
3 x4 ft
2015 work
When i was a little kid, i draw always my family, my Papa, mama, kuya, me, and my younger brother in the paper using crayons to make it colorful like as happy and colorful family that i imagine that i suppose to have. But life is too cruel for me, i never experience to have complete and happy family when i was a kid, my parents always fights and lots of arguments. It was not a happy memories for me when i was a kid.
And then when i grow up I learned to understand that in life doesnt work as perfect as it that you imagine. Theres lot of changes in some point and for what i learned from them, you dont have to stay to someone you choose to marry or to choose to build a happy family, just to keep your family happy and complete?... if you think or feel not happy anymore into that relationship and unfelt love let go for it, You dont have to stay.
In time that i will build my own family, i will make sure i will build a happy memories for them.
Stay strong girl, make them wonder how you're still smiling