After spending the last few days with not much more than chilling at the pool and shopping in huge malls we went for some more exiting activities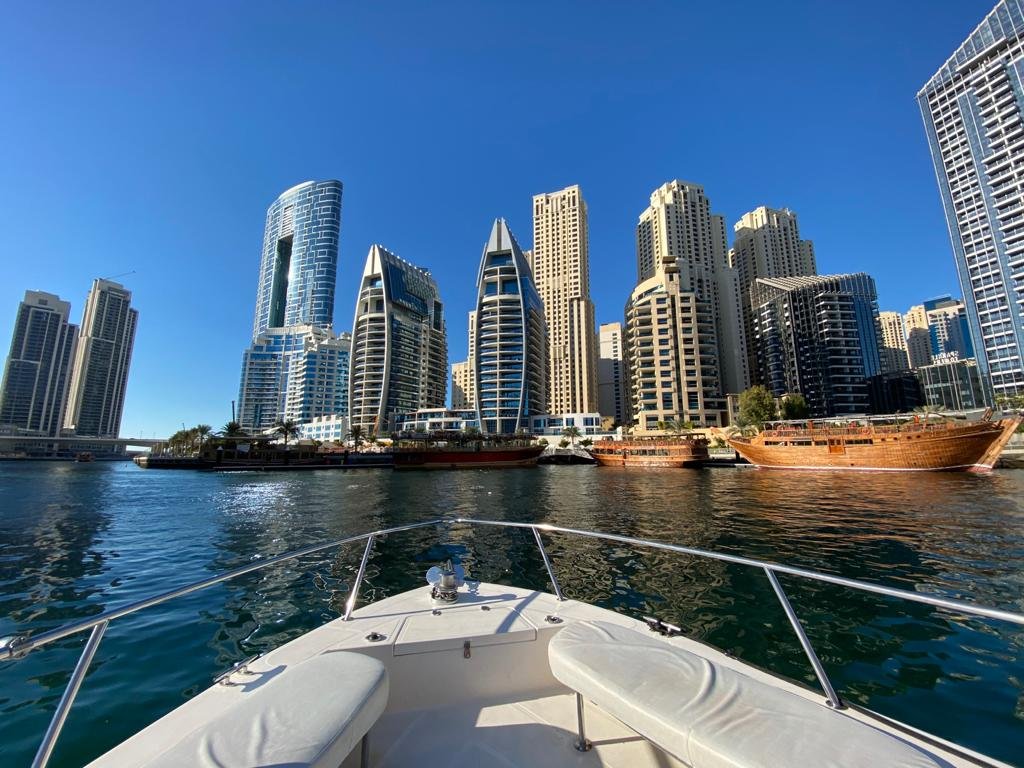 Yesterday we took a boat trip around The Palm. We had a hotel once on the palm itself, but this time we saw the artificial peninsula from the sea side.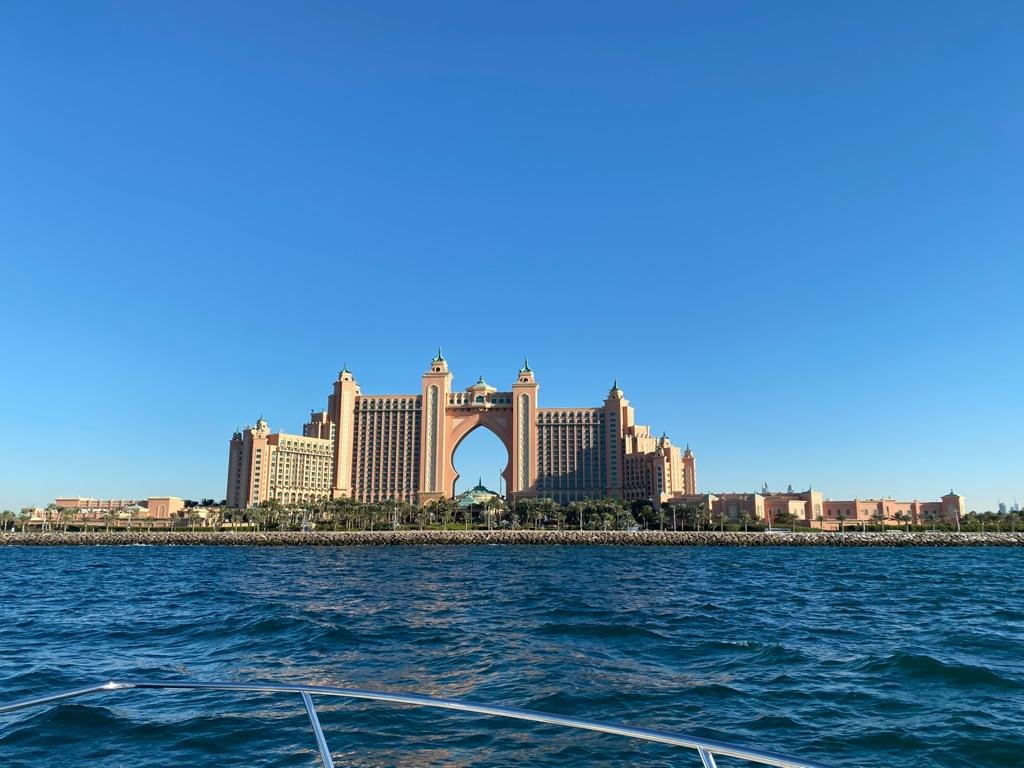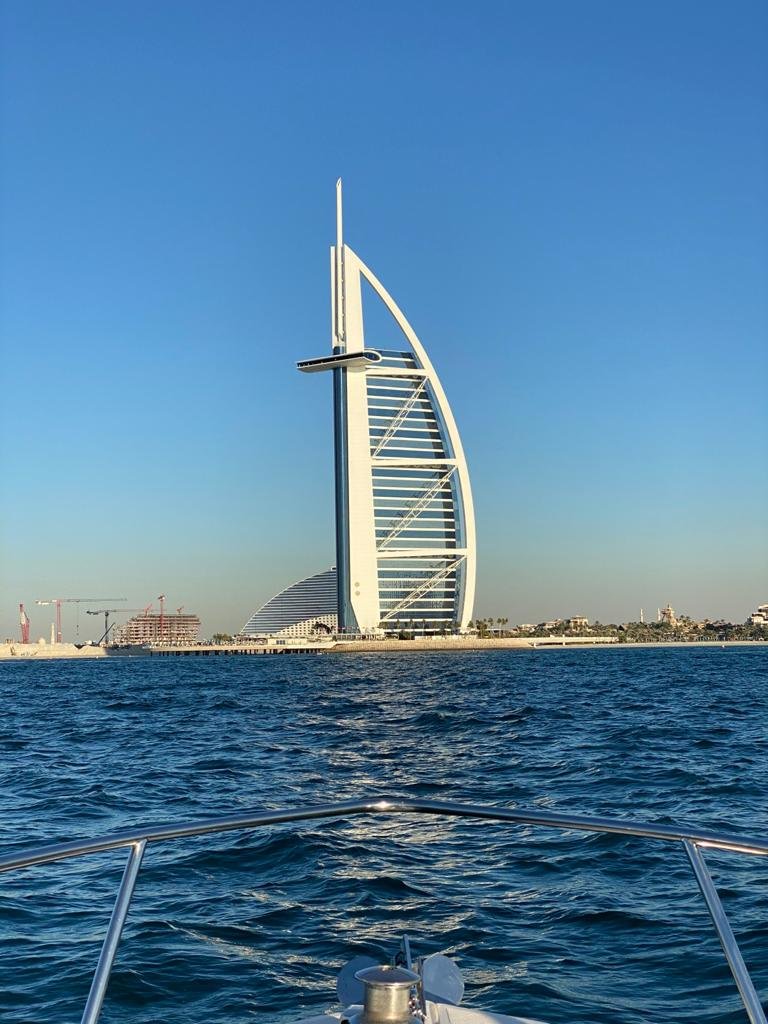 the famous hotels Atlantis and Burj Al Arab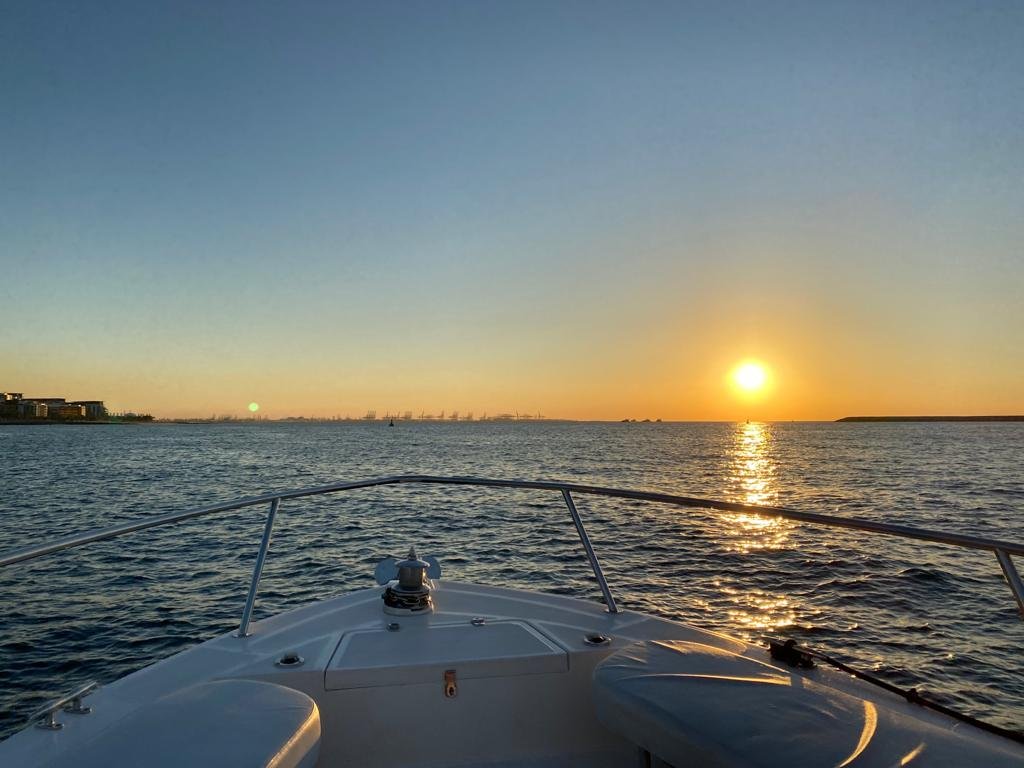 when the sun goes down...
---
Today, we went on a tour in the desert.
The first part was more... Fuel based and the second more cultural.
Both were very enjoyable.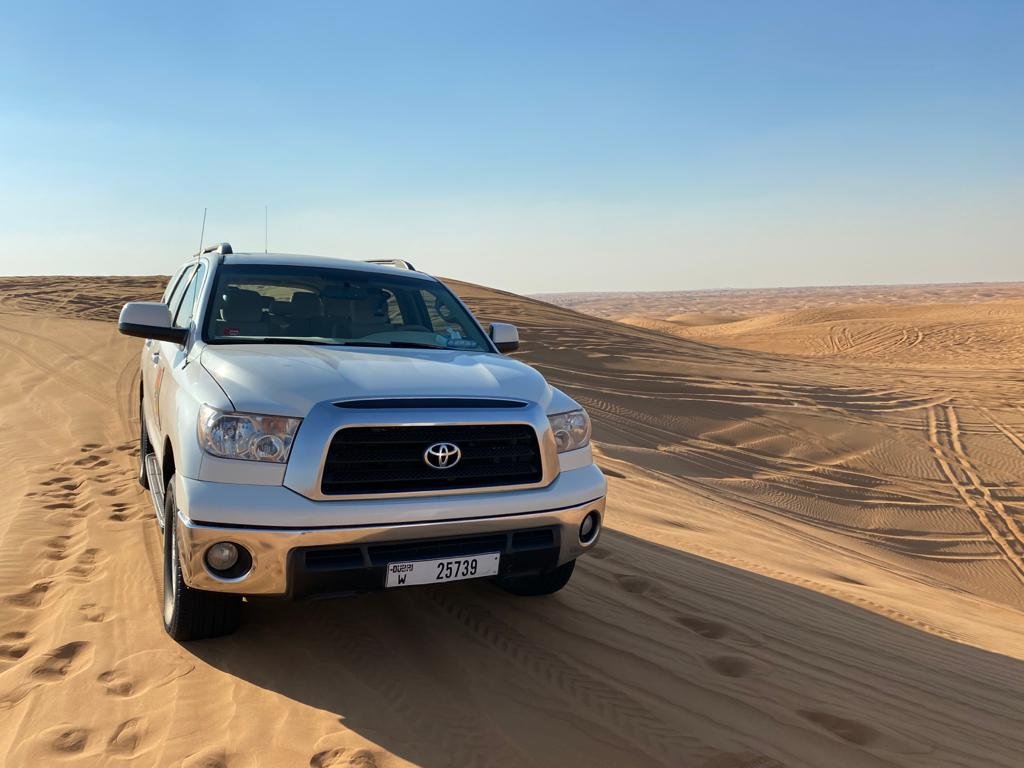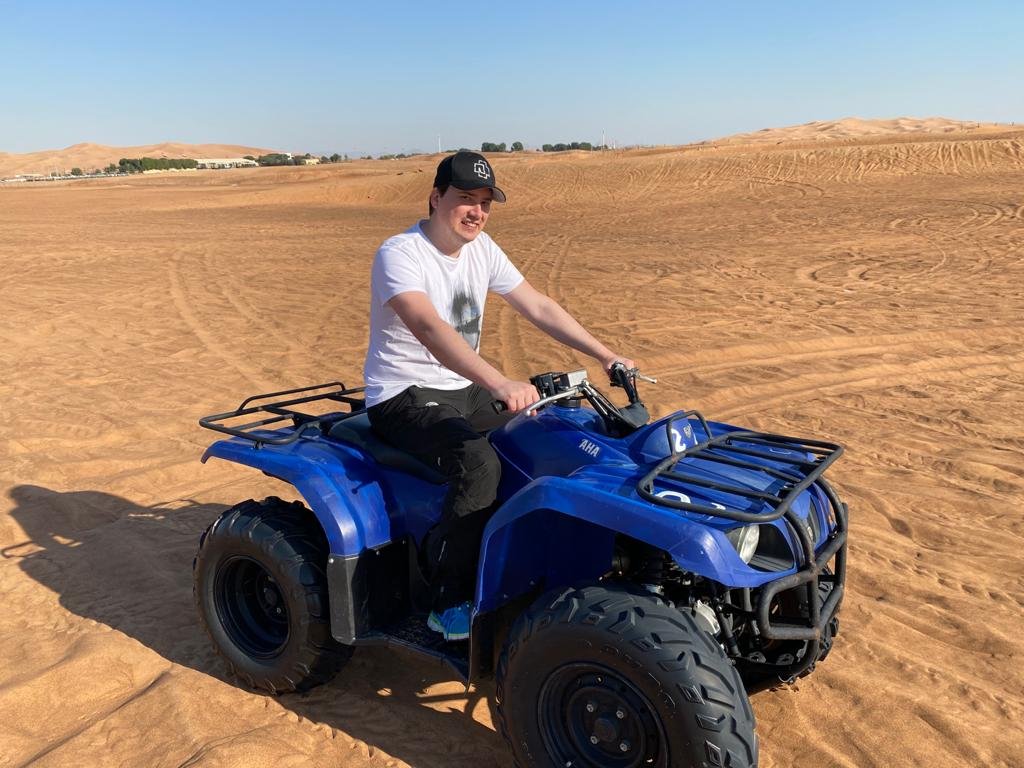 going with the quad and car over the dunes. Challenging but a lot of fun.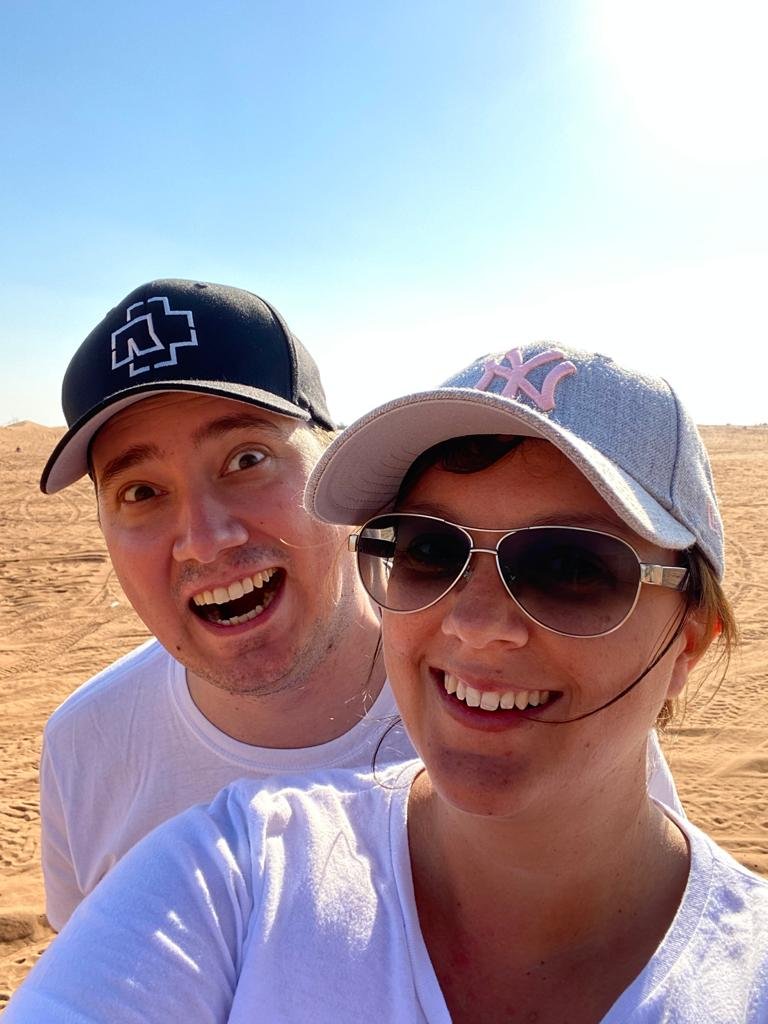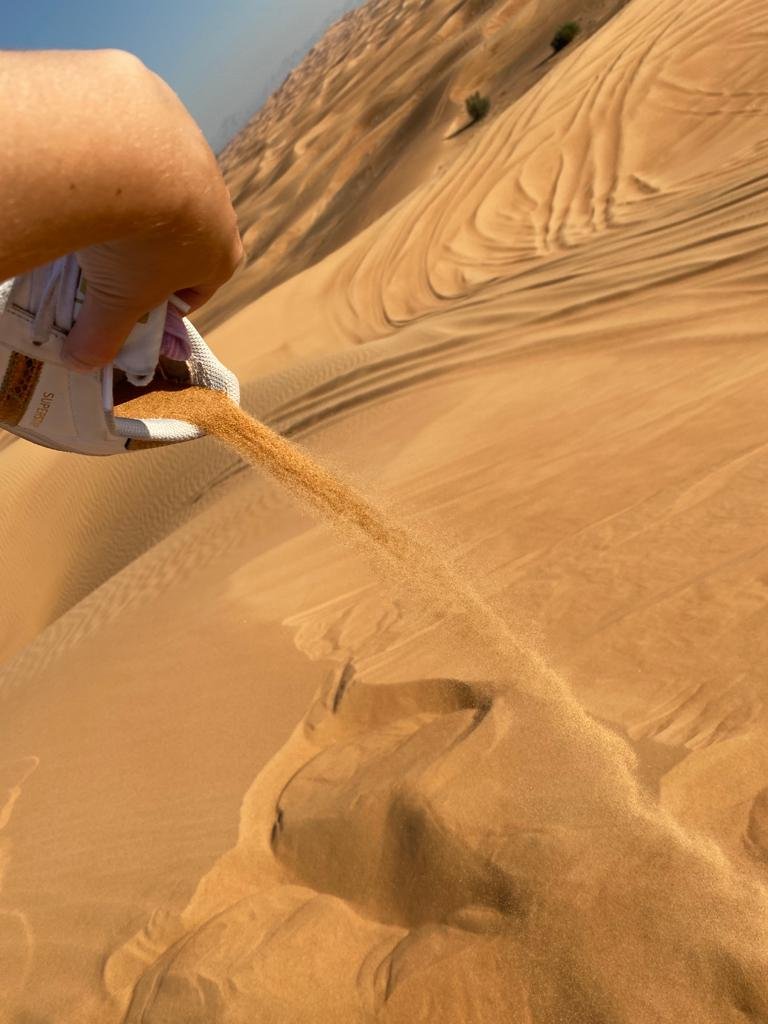 actual amount of sand in our shoes. Not staged. We went bare foot from that point
After our motorised trip we went to a show of belly dancers and fire artists.
Their show was followed by some nice food and drinks.
... And friendly chickens! I mean hawks :D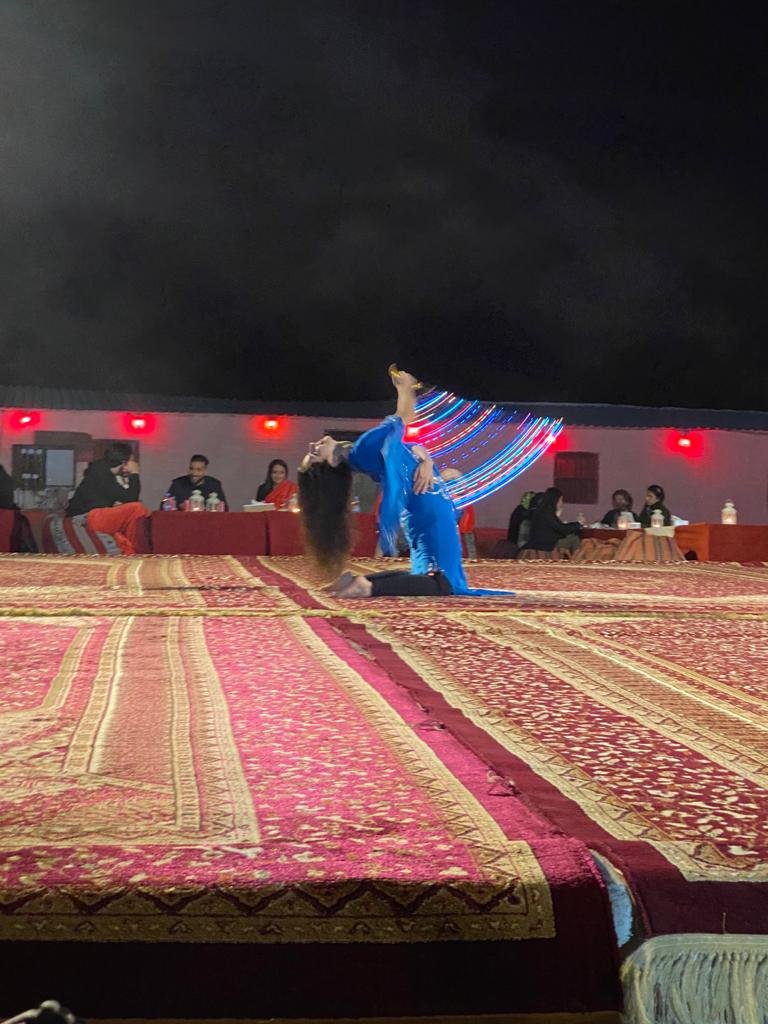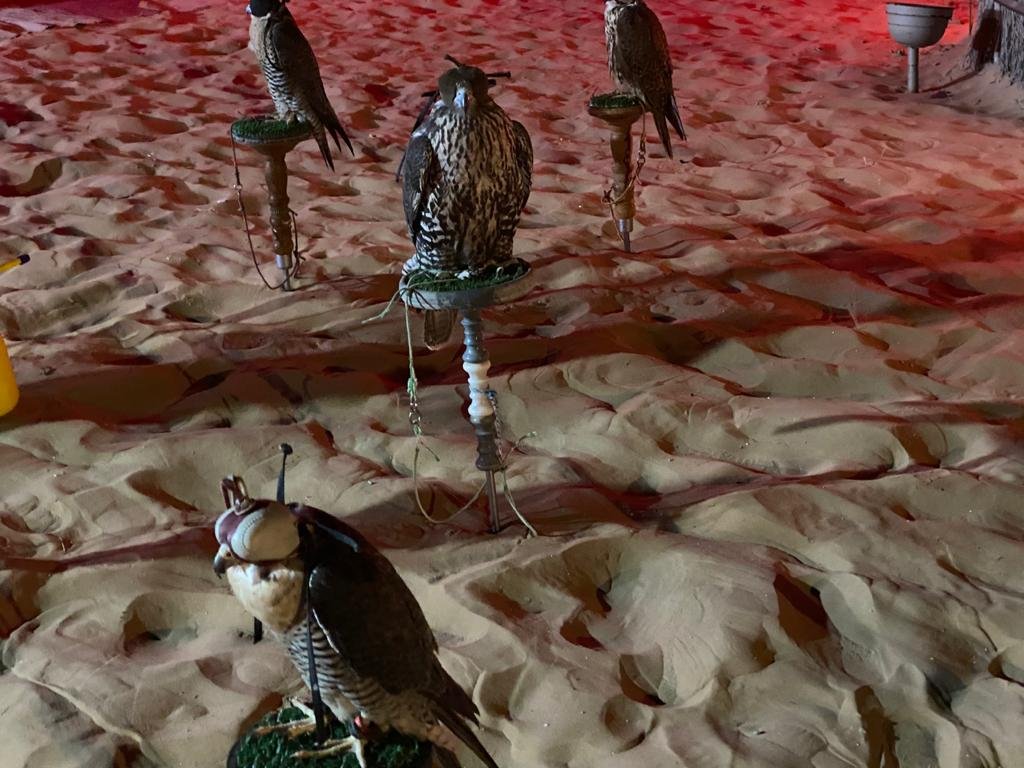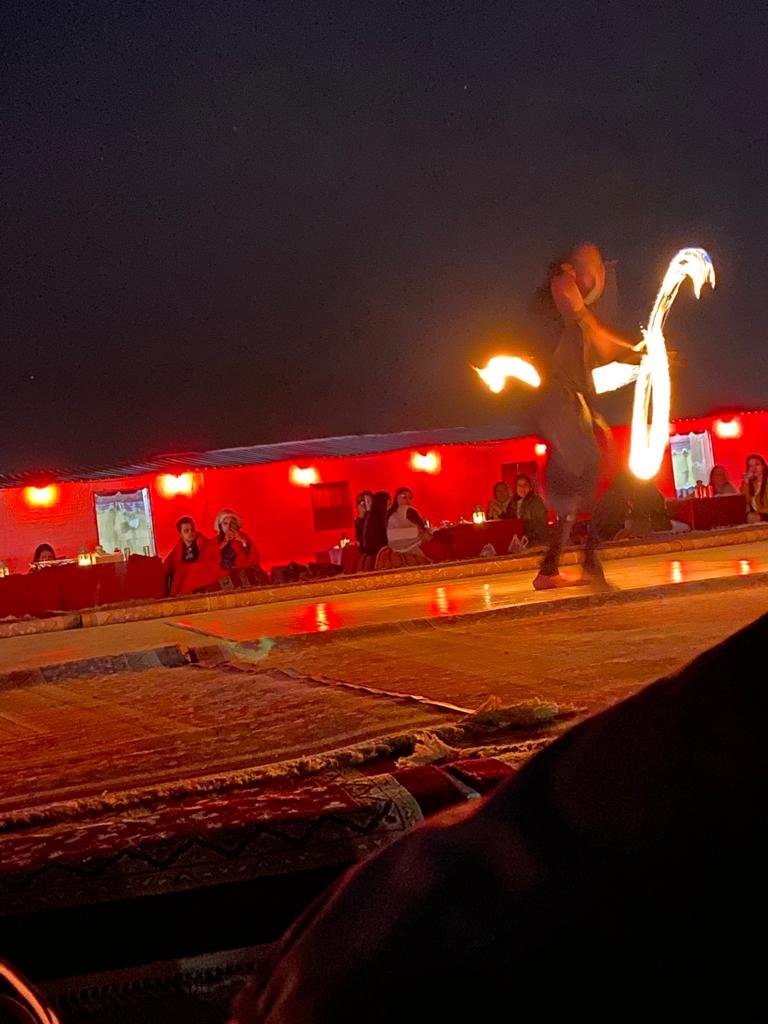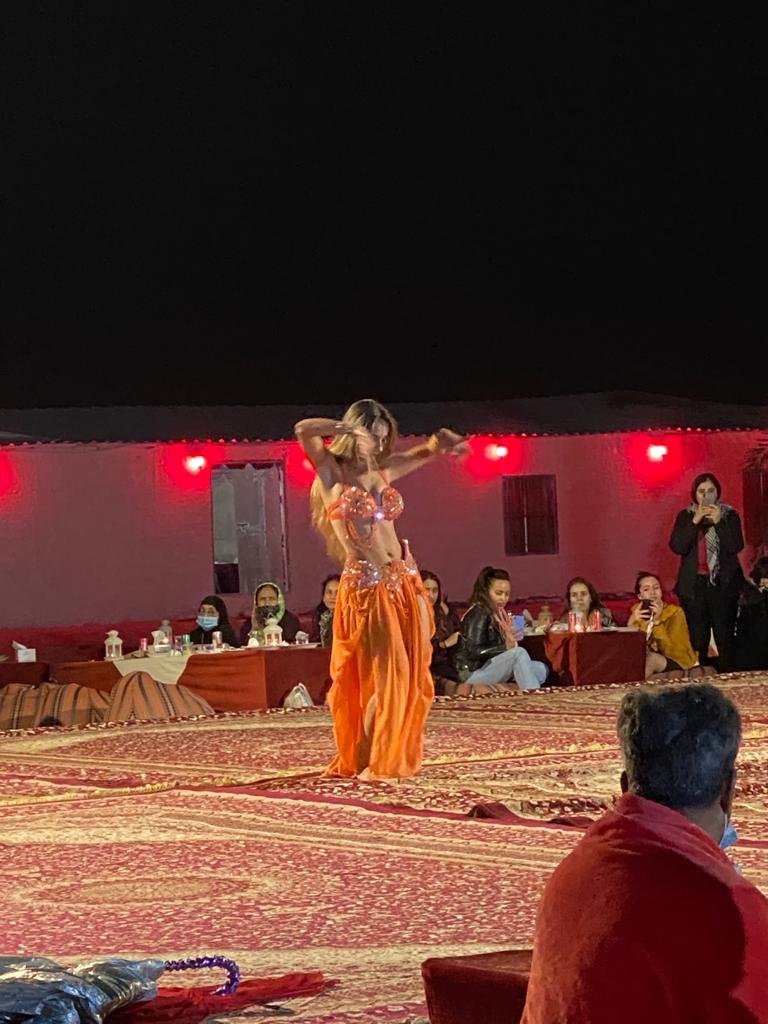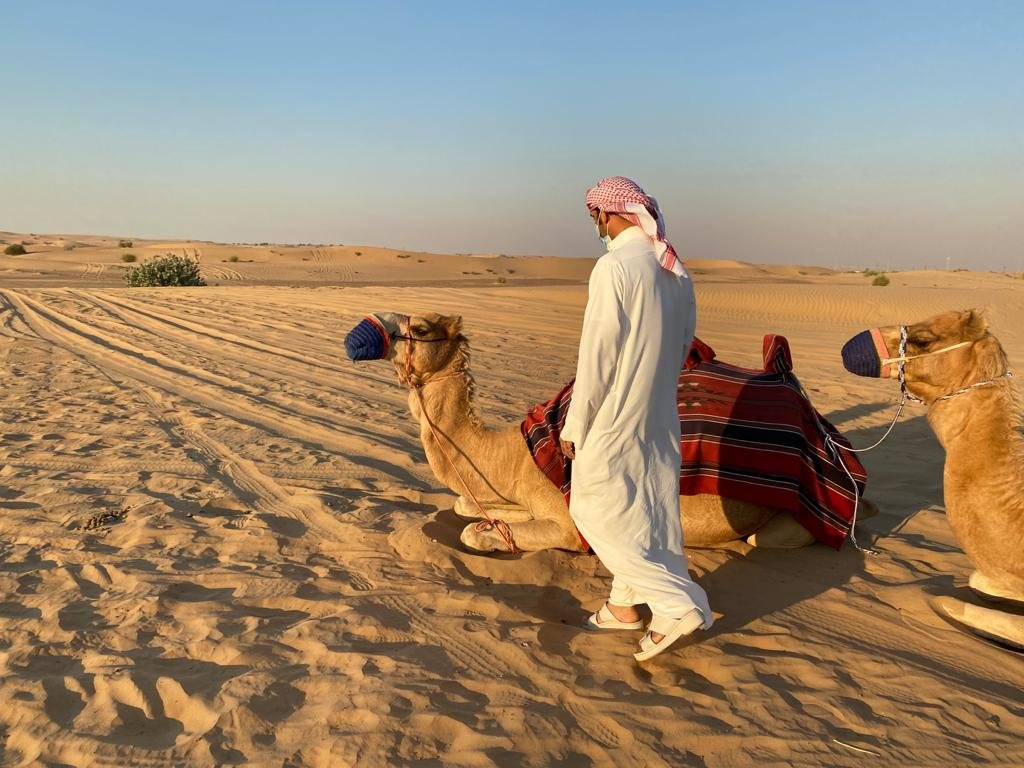 This is our 4th trip to Dubai but our first desert excursion. If you ever visit Dubai, try to get on one of those tours, I totally recommend it!
The next days will be more chill again, Friday we plan to go high in the sky on the Burj Kalif.