The list of medical workers who are victims in the Corona pandemic in Indonesia is getting longer. Today, reportedly two medical personnel died.
Indonesia is indeed working hard to overcome the spread of the Covid-19 virus outbreak. But what is very regrettable is, the lack of equipment that must be possessed by medical personnel in serving patients.
Even many hospitals that directly stated, waiting for assistance from the community in the form of self-defense equipment.
The two medical personnel who died were delivered by the Indonesian Medical Association (IDI) Executive Board. The two doctors who died were mentioned after struggling to treat patients infected with the corona virus.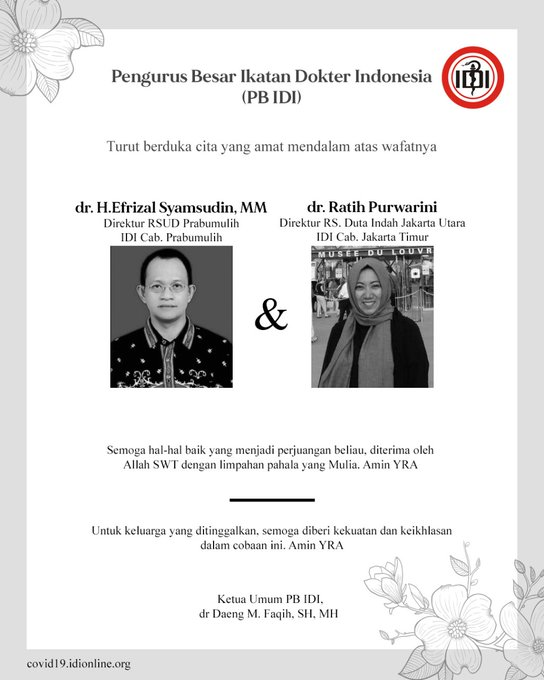 IDI officials also released pictures of the two doctors who died. They are the Director of Prabumulih District Hospital, Dr. Efrizal Syansudin and the Director of Duta Indah Hospital in North Jakarta, Dr. Ratih Purwarini.
Two doctors who died added to the growing number of medical personnel who became victims in treating patients infected with the corona virus. Previously there were nine doctors who were declared dead after treating patients infected with the virus from China.