The weariness of this poet becomes present, carrying on his shoulders the strength of his words, the fullness of his youth, the mist of beauty that accompanies him; he in turn has become poetry, has merged with the immensity of Mr. Ocean that absorbs him because between them they know each other, love each other, need each other; it becomes poetry in this image as two elements that compose this beautiful #mexico. Person and ocean, tiredness and poetry.
_________________________________________________________
El cansancio de este poeta se hace presente, llevando a cuestas la fuerza de sus palabras, la plenitud de su juventud, la bruma de la belleza que le acompaña; él a su vez se ha vuelto poesía, se ha fusionado con la inmensidad de señor océano que lo absorbe porque entre ambos se conocen, se aman, se necesitan; se vuelve poesía en esta imagen como dos elementos que componen a este bello #mexico. Persona y oceano, cansancio y poesía.
_________________________________________________________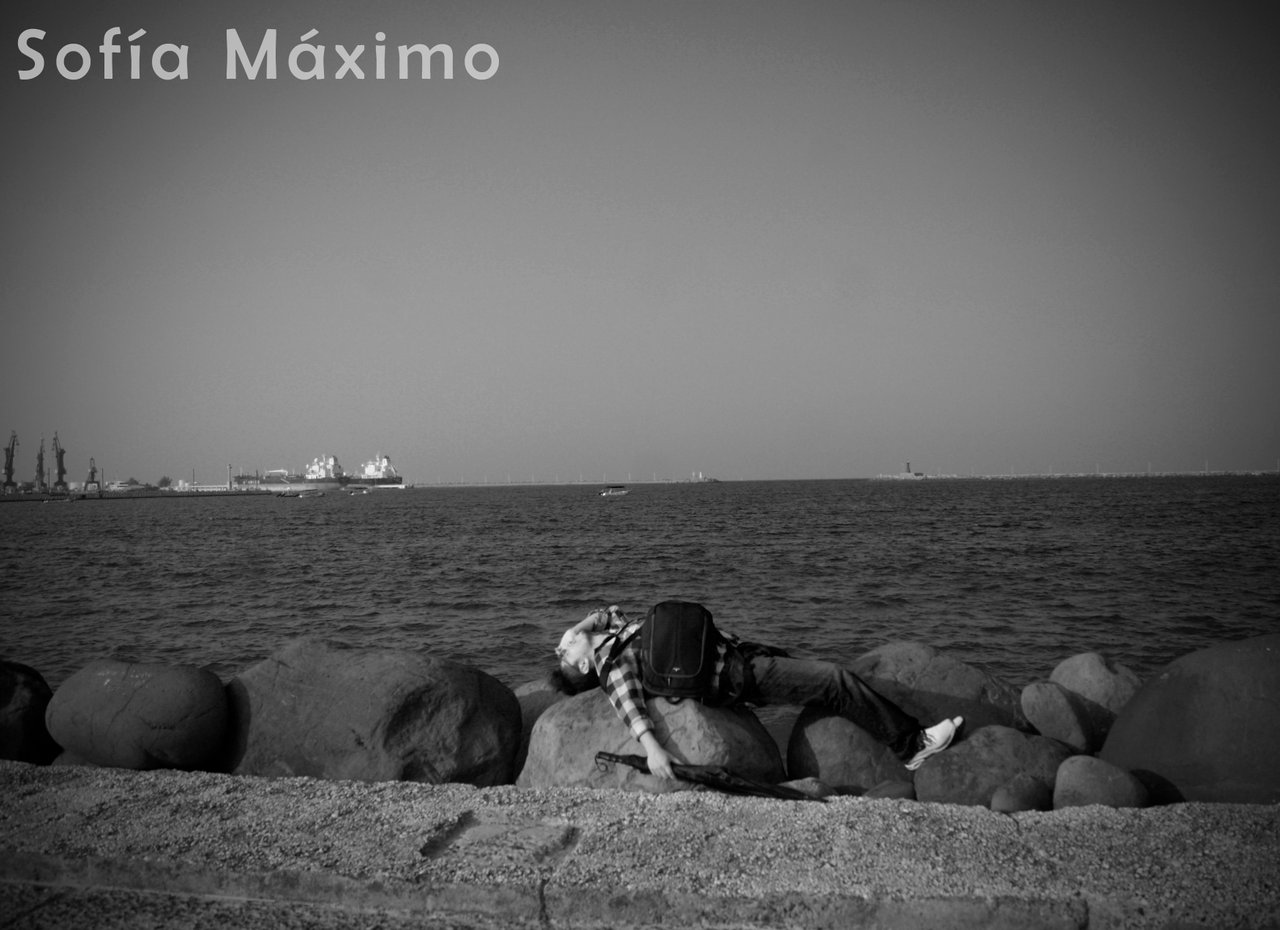 Fuente: foto mía. Cámar Reflex Sony semi profesional. Modelo Issac López, arquitecto y poeta, puerto de Veracruz, #mexico.
Picture of me. Semi professional Sony Reflex camera. Model Issac López, architect and poet, port of Veracruz, #mexico.