I kinda said goodbye a year ago... but now that SteemPeak.com is shutting down I thought i'd say more of an official goodbye.
I'm not sure if anyone I know stayed here and didn't go to peakd.com / Hive but if so take care.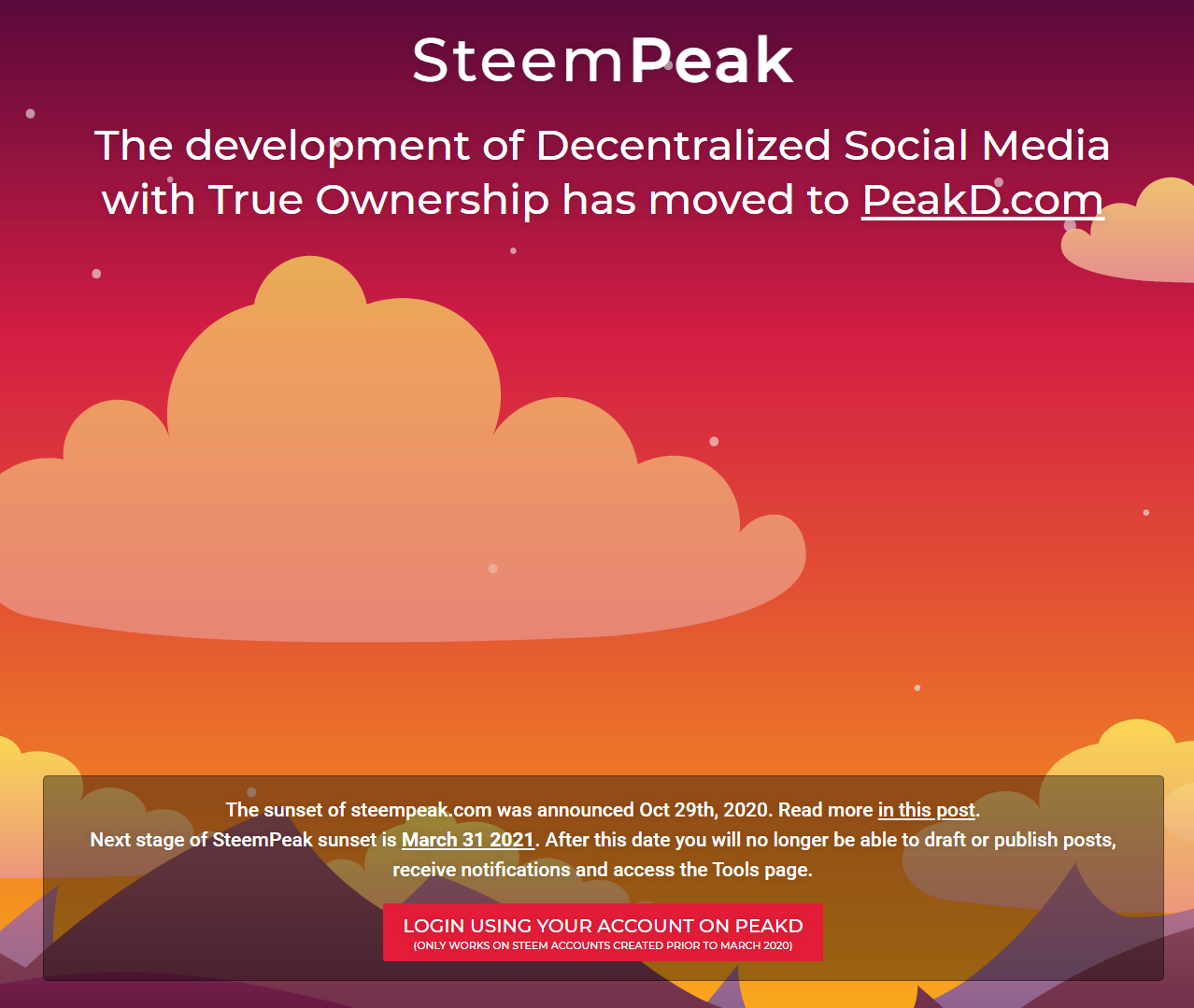 March 31 is the last day to use SteemPeak to post.
Tomorrow posting will be turned off
People will still have one month to look at their wallet and some posts but after that I guess centralization to Steemit is complete.
Maybe I'll see some of you over at PeakD.com where I continue to post a decent amount and not just Photography.