It's no secret we have wanted to re-brand... For a while now.
Myself (@jarvie) and @asgarth have thought about it for well over a year.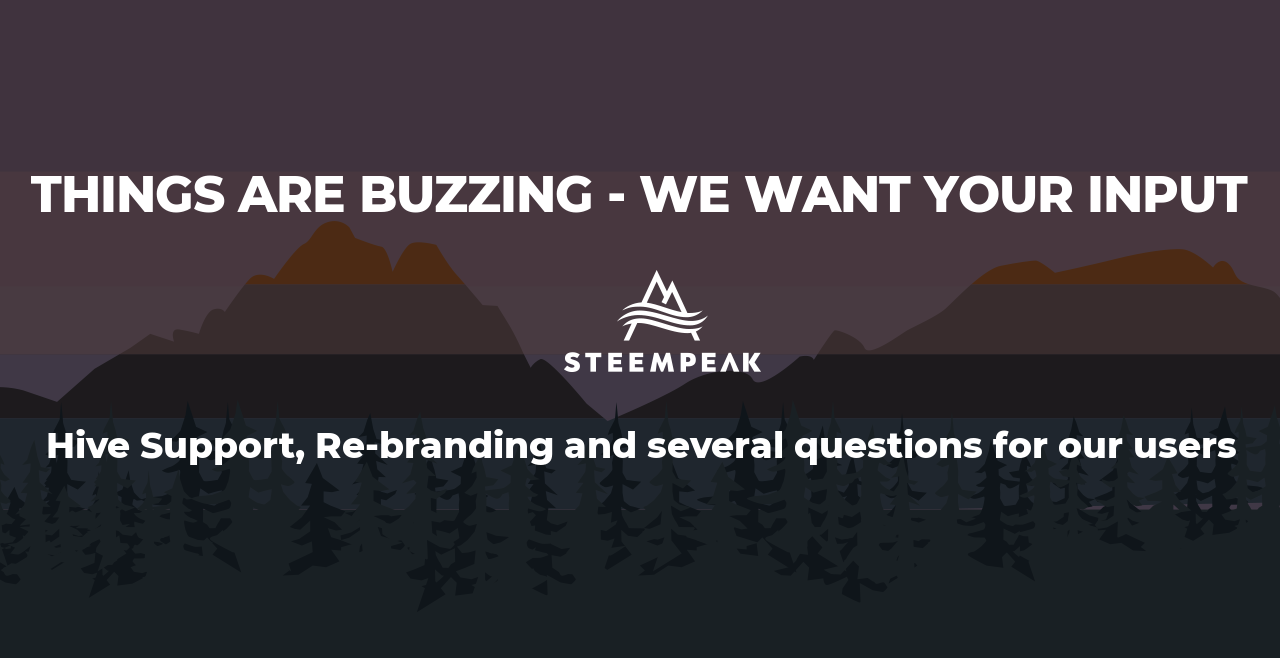 I will share why we've wanted to rebrand and how the @hiveio news impacts this... but most of all we'd like to hear our users' thoughts on recent happenings.
---
But first...
WHAT IS THE AIM OF OUR PROJECT...
The aim of our site/s is to be a place for content creators to share their work and to provide those users with lots of amazing features... including and in particular decentralized feature-sets.

We are working towards creating a place for full time content creators. Where users with large followings (sometimes millions) will want to bring their audience. We still have more features to come before we start bringing those types in. However in preparation we knew we'd want to have a name that works for a larger audience.
---
RE: DECENTRALIZATION
We want to operate in as much of decentralized environment as possible. That isn't just an economic thing... it relates to developers and extends to governance of course.
We as a community don't seem to have a confident understanding of what @justinsunsteemit has in mind with his heavily centralized access to tens of millions of tokens. Or what his view is on decentralization and blockchain operating principles.
p.s. Thanks @theycallmedan for the initiative to get users to write about: "What decentralization means to me"... We would have loved to see @justinsunsteemit respond to that post. But love seeing the rest of you write your own posts.
To me/us decentralization has a lot to do with dependencies and getting rid of dependencies that make our platform or YOUR experience too... well... "dependent" on the actions of others. It seems there is always impact by others but what decentralization seeks for is to limit it as best as it can. In many areas: like developers, decision makers, voters, economics and much more.
MORE BLOCKCHAIN INTEGRATION
Let's put it this way even if @hiveio hadn't been announced we would still be re-branding. Not just for the reasons above but because we are going to work with many chains.
You may be happy to know we have plans to support feature sets from other chains and even find ways to make other crypto communities excited about our platform.
FEATURES LIKE:
Tipping in many currencies, Connecting accounts, App communities, Patreon Like features, Token information on our wallet page for other tokens... just to name a few things.
---
"STEEM" (The Name) DOESN'T TEST WELL
"Steem" has always been hard word for non-steem fans. I feel like I've said this more than a few times to friends: "Steem with two EEs and not the gaming platform" (repeated a hundred times). A tiny fraction of our future user-base will know what Steem is (Or what Hive is) and so the URL will be even more confusing the more non blockchain users we bring to the site.
---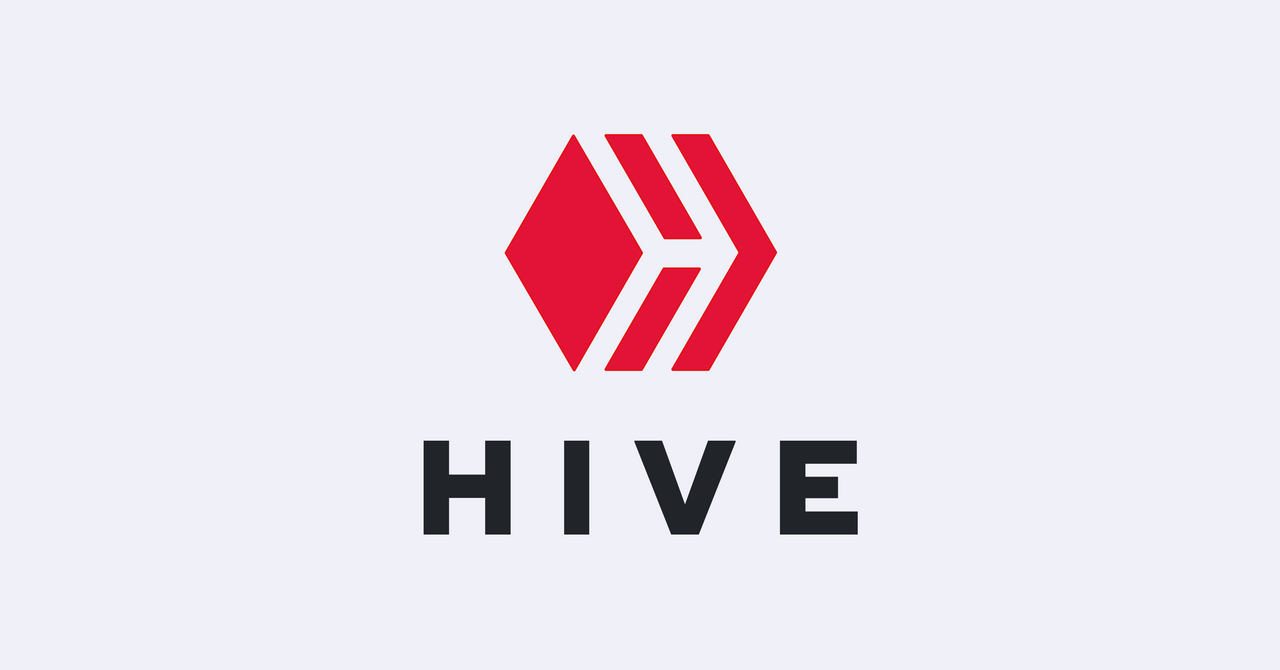 ENTER HIVE
We are not going to make a site called "HivePeak.com" but we are indeed planning on Supporting the Hive chain. (Check our list of name finalists)
It is true, we have made assumptions... we assumed our users would want to use an interface based on Hive. So we have been proceeding on that. BUT... tell us... do you want this?
Let's take it a step back and have an up front question: Do you want an interface that operates on Hive?
How do you feel about Hive?
So far there have been many requests of us since the announcement yesterday. But give us your honest desire. We will do our best to make sure your comment is respected so that you can feel comfortable giving it on this particular post. We have seen that most of the app operators that we work with are moving and are happy to support our present needs for 3rd party integrations. (Yes we still have dependencies)
We are not even fully certain if staying on Steem will even be an option if we're being honest with you, you'll see below that there are certain things we need.
Getting a Hive based site up and running presents a lot of challenges specially in a short period of time (Friday) but we are focused and lots of other developers and projects are working round the clock to get systems running in time for us.
Just between us expect things to be a "Work in Progress" even by Friday.
WHAT WE NEED
We depend on a good API (One that also runs hivemind)
We have our own signing method with PeakLock however many of you would feel more comfortable with Keychain or SteemConnect... so those need to happen.
Users who have used SteemPeak to upload pictures shouldn't be effected but how will users who used Steemit in the past be impacted with images? The URLs should still work ... but for how long?
There are people working on all these issues and more.
So the focus will be getting things running and we know it will get completed bit by bit... there will be things we miss but you know us... you know that you can give us some feedback and we'll get to those things ASAP.
PEAKMONSTERS?
Another PeakProject is @peakmonsters... basically that has to run on whatever chain that @splinterlands decides. No decision making from us on that... we will go where they go and when they go.
---
WHAT HAPPENS TO STEEMPEAK.COM?
https://steempeak.com/ the URL will NOT run HIVE. It just doesn't make sense to run a site called STEEMpeak on a chain called HIVE.
Yes... We will continue to operate SteemPeak.com
Now the question for you all is "WILL YOU USE STEEMPEAK.COM?"
And if so why? Also will there be enough 3rd party support to keep it running. And for how long do you need access... we recognize all of our users are about to be holders of STEEM tokens and HIVE tokens and need a wallet interface for both.
If there isn't high demand or a lack of backend support for SteemPeak.com then we will of course re-evaluate. Again feel free to share your opinions and we'll make this post a place you won't get attacked in the comments for saying you want to continue to use steem.
NAME CHOICES
We have asked our users on DISCORD for name suggestions for about 13 days. I feel like it has prepared them for what's coming and maybe has been fun for them to make suggestions. We expressed our interest in retaining PEAK in our name but we haven't been tied to it... however we have several great options for PEAK.
We have also done a bunch of polling OUTSIDE of Steem users.
We feel like we have a solid name option that we're proceeding with.
BUT... again we don't want to assume to much so there's still the chance of changing and we'd like your feedback. But we think there is likely to be a pretty good consensus.
... so let us know which TWO options you'd go with and we'll see.
Here's what our poll looked like that we've done.
Peaksocial.com
Dpeak.io
Peak.network
Peakd.com
Peakapy.com
Steempeak.com
OTHER
SO MUCH MORE TO COME FOR PEAK PROJECTS
We are looking forward to the time when we start our marketing programs and focus on full time content creators and their users.
However, We want our present users to be happy about this switch as well.
Let us know... and feel confident that just like the last 2 years of never ending and totally consistent Updates we have so much up our sleeves you should be very excited about. All that and we haven't even started our marketing plans. (Prove retention first)
---
WITNESS?
This is where we'd normally say we're interested in your witness vote. We're not entirely sure how that will all shake out... we aren't even producing that many blocks on Steem anymore (for probably obvious reasons) so that is likely to switch to HIVE ... would you support us there?
Technically speaking we have TWO servers that run a witness (one is a backup even though we have rarely missed blocks in all our history) ... we are prepping the main server to make the switch and can worry about the other one later (there's plenty of other things that need to be done in the meantime) ... Thoughts from those that support our witness? Or maybe we're calling it "Hive Managers" or just "Block Producers" and we can leave weird words like "witness" behind?
---
YOUR QUESTION RECAP?
What chain do you prefer us to operate on?
What do you like about Hive?
If you want to stay on SteemPeak.com tell us why.
What 2 URL choices do you prefer for our re-brand?
What chain would you prefer our witness to be on?
Any concerns you're having?
In the end we still have a bunch more features before we begin our large marketing push... by that time we hope that things will be much clearer as to what system will provide us with the most decentralized option for content posting. We need stability, a thriving App ecosystem, ease of use for development and our users and decentralization.