One thing the present COVID-19 pandemic has taught the whole world is that human speed pales in comparison to pandemic speed. We need to augment human speed to be able to fight future pandemics more effectively. Right now, the best tool revealing itself to humanity is AI. This article describes how.
In a global world, AI has become a global data wrangler
As of the time of this writing, there have been more than 2.3 million cases and over 162,000 deaths from the COVID-19 pandemic. Without AI technology, it would have taken scores of human statisticians to wrangle this data. With AI, this has not only become so much easier but also cheaper. Since you cannot change what you cannot measure, getting this data into AI algorithms which in turn have spewed massive predictions have helped global leaders come up with sound mitigating strategies in very short time. It may be that without the aid of AI, this pandemic would have had a much worse impact on humanity that it has today. This is even more important giving that we are in a more globalized world and at higher population densities (the rate of growth of any pandemic is proportional to population density) than for pandemics in the past.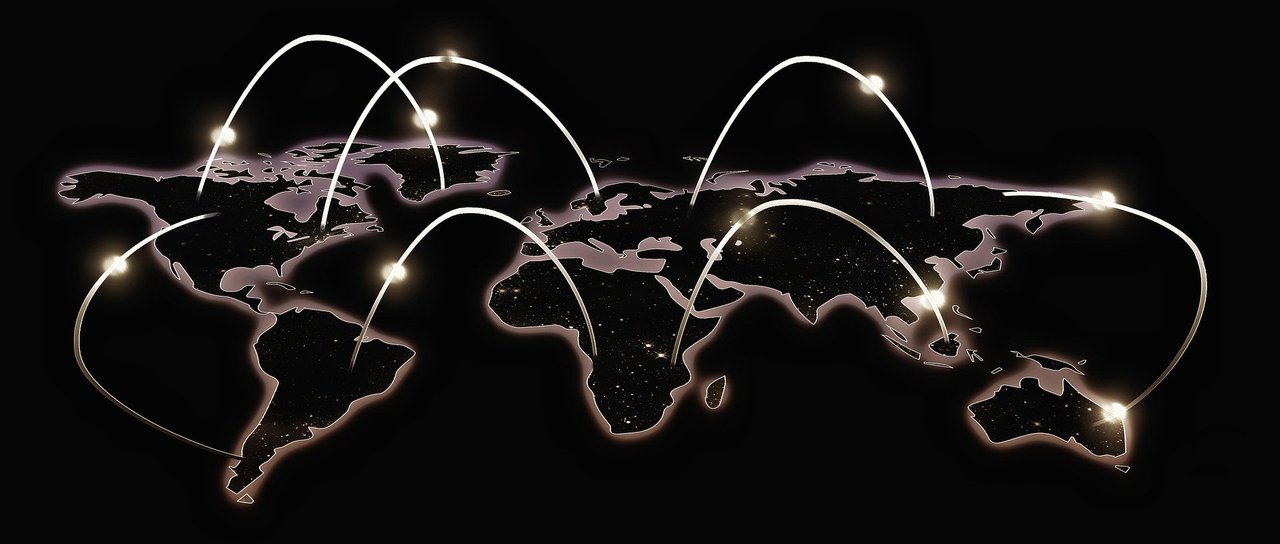 Image by Sumanley xulx from Pixabay
Giving privacy laws, AI tracking is faster than human tracking
There are two advantages of human tracking over AI (machine) tracking - privacy is implicit at time of tracking for the human tracker and scale of tracking is smaller (making privacy violations less of a concern). For example, if a human calls you to find out all the people you've been in contact with to determine your possible infection radius, your answer implies privacy consent (at least to a degree) and how many people the human tracker can call based on your infection radius is by definition limited. Contrast that to a location tracking app on your phone. First, consent (to follow your every move) isn't as obvious as clicking an "I accept" on a terms and conditions page on the app, likewise also (implicitly) tracking everyone around you! However, humanity can't ignore the devastating blow from COVID-19, and it is becoming increasing likely that privacy will be a fair price to pay in order to save lives.
AI is as close as we can get to real time analysis
Did you notice the COVID-19 tracker on almost every news station? Did you notice them being updated? That is AI in action. Think about if for a moment. Without AI and machine learning technologies, real time updates would have been impossible as most updates will be done end-of-day by a human checker. With AI, this is no longer necessary and in fact, one can argue that the accuracy of such updates would have dramatically improved from human checking. One other advantage of AI that is less talked about during this pandemic is the ability to perform massive what-if-analysis once this pandemic is over. In fact I for see an AI algorithm giving some prediction of how best we could have responded to this pandemic i.e. best time to have started the lock-down, social distancing e.t.c. or even other measures not currently being utilized. The data already exists to make these predictions that it is simply going to be a low hanging fruit once the pandemic is over
AI is probably helping our mental health more than we realize
The truth is technology has not all been good for humanity. Take for example, fake news about the pandemic going around on social media sites. Some of these fake news themselves could have giving rise to parallel pandemics if not checked. Almost everyone is at home during this lock down, meaning that the probability of checking one's social media pages has gone up dramatically. If these fake news have been allowed to permeate our consciousness, mass hysteria could have been the result. Luckily, AI has been used to find and delete these fake news stories and has probably saved most from experiencing the negative impact these fake news stories could have had.
Stay safe and remember this pandemic will pass.