Today I started the challenge for the account of $ 25,000. I already canceled my $ 300 and the trial begins.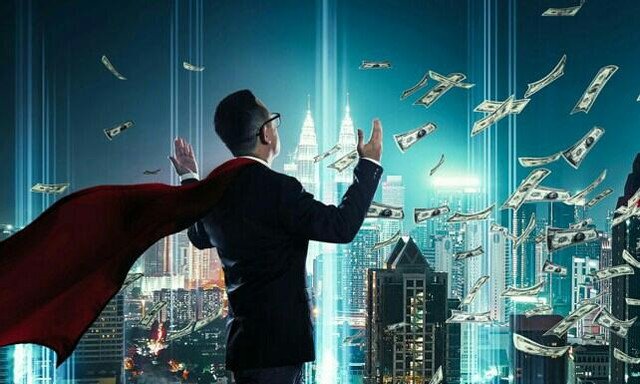 Since the last challenge of $ 50,000, successfully passed although we could not finish documenting it, I have not operated. That was the 14-day preliminary test. After a little over a month off the market, I now feel a bit disoriented and nervous. But with all the spirits. I thought I had lost my ability, until I retraced my steps and reconsidered. The numbers show profitability and that restores my confidence.

Even with the nerves of the first day, I trust my vision. The goal of this account is simpler than the goal of $ 50,000. With this account of $ 25,000 we have to meet a goal of only $ 2,500, since with the $ 50,000 we had to meet a goal of $ 5,000.

I recommend that you do not think about time or finishing the test quickly. The 30 days are more than enough to meet the goal, even if you only do one good trade per day, with two contracts in the order.

Focus on the market and only think about doing your job well, coming out in the positive, always in the positive. Keep your account with a growing and constantly growing balance sheet and minimize losses 100%
I can say that today it took me a bit to feel right, trying to do everything at the same time, getting used to operations, not to mention that this week's scenarios must be extremely volatile due to the elections in the United States and the statements of the central banks .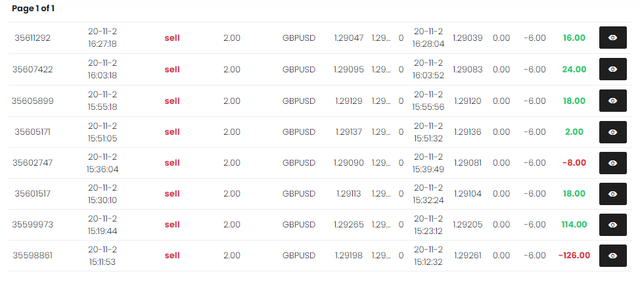 Hoy solo hice $10, poquísimo comparado con las ganancias de la otra cuenta. Pero lo que es realmente importante para mí como operador, es que pude salir en positivo, recuperé el balance y luego al repasar mis operaciones, me di cuenta que fueron operaciones conscientes, incluso las malas.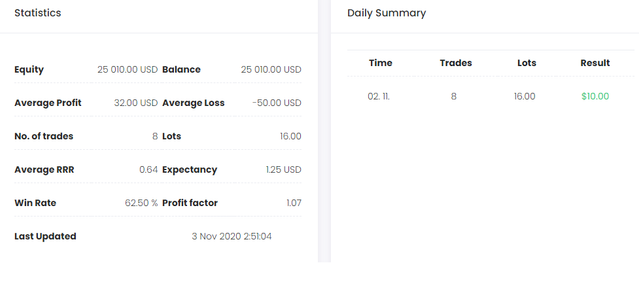 Trading Capital - First Spanish Speaking Community for Traders in Steemit
join here STEEMIT
Follow my personal account for more updates: @ale.aristeguieta
Alejandro Aristeguieta
CEO in Aristeguieta Capital.
Investment Firm and Financial Analysis.
Edition: Jesús Lanz - Editor in chief of Aristeguieta Capital.
Instagram: @ja.lanz.b