¡Hola steemeros!
I am starting to make a bot for forex, using moving averages. The strategy that I am applying right now is simple but practical.
The bot will be tested with currencies. And they will be:
EURAUD
EURUSD
EURCAD
EURGBP
AUDUSD
AUDNZD
AUDJPY
AUDCAD
NZDUSD
GBPJPY
GPBUSD
USDCHF
USDJPY
MQL4 language for MT4.
Technique:
Determine trend (up or down) in time of 4H
If the price is close to 20 points of the Exponential Moving Average of 100 in timeframe of 1H
If the trend is bullish, open a long position
If the trend is bearish, open a short position
Entry
Limit entry order at 45 points of the current price.
Exit
Take Profit: calculated proportionally to the lot of the operation: LoteOrden * 30 / 0.05;
Trailing Stop: Yes. It activates at 25% of the set TP. Distance: 5 points away from the last candle closed in Temporality of 5M.
SL: No, not for now. I want to see the development of the bot to evaluate it with open orders.
Code to determine if an entry is made long or short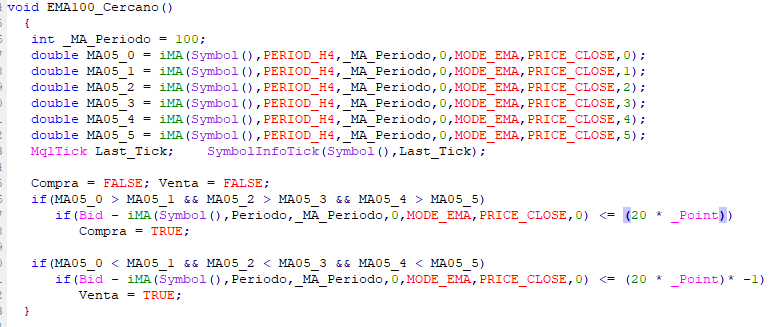 Functin EMA100_Cercano


This is how I left the bot operating on its first night
Tomorrow I will leave in the comments how the result of the bot is going.
I await your comments.
📈📈📈📈📈📈📈📈📈📈📈📈📈📈📈📈📈📈📈📈📈📈📈📈📈

Resultado del bot en las últimas 24 horas
Martes 3/11/2020
It went down to - $ 46, because I didn't deactivate the SL, I thought I did but no I left it active.
In the afternoon I deactivated it and the bot recovered its balance and it goes for $ 56.
Orders open at - $ 21.
Martes 3/11/2020


I adjusted for the entry to be when the price is 20 points instead of 30 from the 100 SMA.
Tomorrow I will report again the next 24 hours.
I await your comments....
---
Modo: 100% POWER UP
Modo: 100% POWER UP
Modo: 100% POWER UP
---

A verlos steemeros!!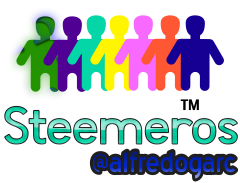 ---