SPS airdrop is one of the biggest ones that I have ever received and I am sure most of the community would agree with me. This has completed 11 months of the airdrop and now its left for 30 days so this is the time when we will be able to get some free tokens. Airdrop is something everyone likes and even I do as I am also not an exception. I am one of those who also try to gain more benefits from such airdrops and with the SPS token, I am following the same.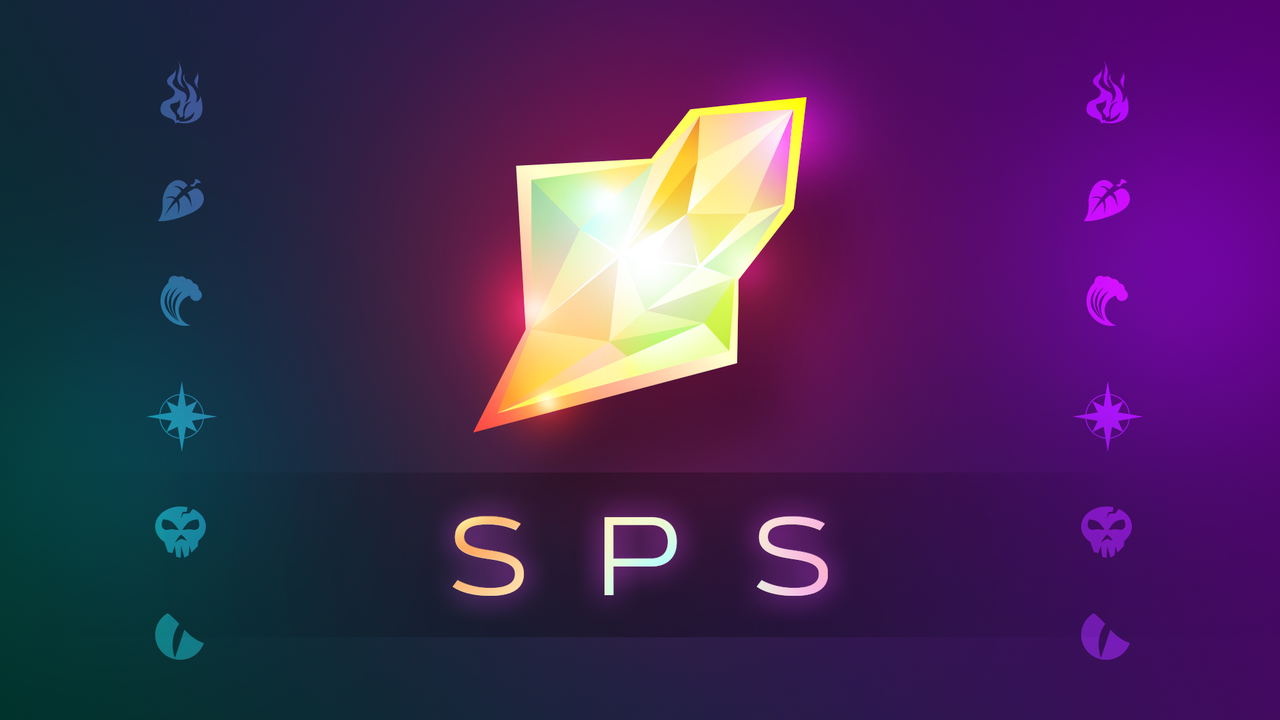 When this token was launched last year in July month that time its price was quite high and it even went high which almost touched 1$ but now its in the range of $0.05 which is very low and I think that most of them did not expect this. I have been buying the tokens from the price is $0.25 and now have a pause to see if it drops however I did a perfect amount of tokens shopping between the price range of 14 cents to 20 cents and its because I thought that was the bottom. I would have got way more tokens for the same value if I buy it now but this is crypto and we never know what can happen in the next moment or day.
I am still bullish on the token and accumulating all my daily airdrop tokens, daily apr reward, and which has made me have almost 50k tokens staked in my account. Now my current holding is 49615 and I am just 385 tokens away to make it 50k which I will make in the next 3-4 days. Its a good feeling that I can meet my goal before time as the time was the end of airdrop and this will still be ongoing the for next 30 days so the remaining 25 days will make me have even more tokens however I am planning to extend my SPS goal.
I am getting greedy and planning to buy more coins but as I already mentioned that I am keeping a close eye if I can get an even better price however finding the bottom in the crypto space is not easy and something that we all look for. I could not get any option to buy an SPS token through DCA and am not sure if any option is available. DCA can be helpful because this way I can buy tokens on daily without doing anything and my purchase will execute automatically. I believe this is an easy and better way to invest, but exchange mostly does not support DCA for all the tokens they have listed. I wish this option is made available for all tokens so that long-term investors can do it easily.
Talking about the holding SPS and what it can bring in the long run. First of all the APR offered is very good and lucrative as kits over 37% which is dropped however still a good option to go for if you have only SPS else Pool in polycub is way better to go for. You need to have CUB tokens to be part of the pSPS pool and this is more profitable. Another benefit is kind of on its way and will be available when rif watcher packs will be launched next quarter because SPS will play an important role in the sale as we had in the first sale of Chaos Legion.
There are many things planned with SPS but how SPS will be used once lands are launched is still not shared by the team so this is a surprise and hoping that this will be another good use case of SPS let's wait and see how it works.
Thanks for reading