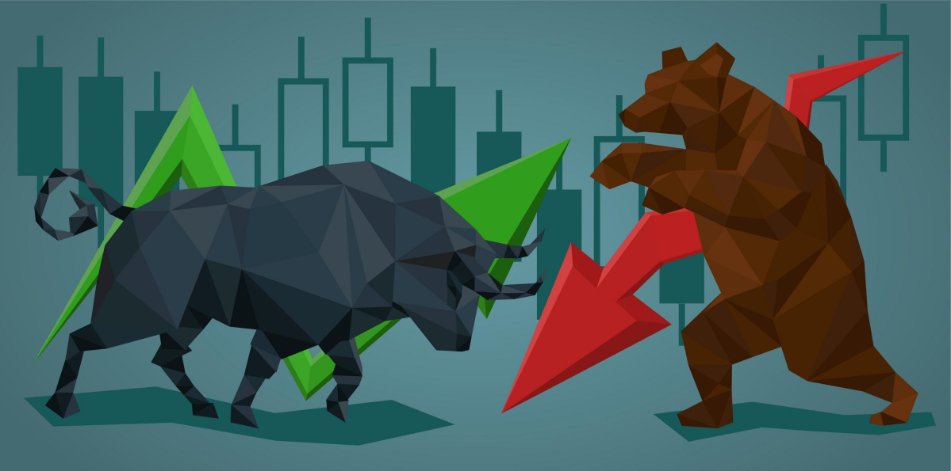 During the week of June 20-26, the price of almost all cryptocurrencies decreased. The few altcoins that showed increases rose to almost 9%, while the decrease of most was up to 22% less.
Meanwhile, the price of other major cryptocurrencies is mostly on the downside: Ethereum Classic (ETC) is down -5%, Ripple's XRP is down 2.1%. Litecoin (LTC) gains 0.41%.
The week's top cryptocurrencies are led by zcash (ZEC) and cardano (ADA).

Cryptocurrencies for decentralized finance (DeFi) synthetix (SNX), compound (COMP) and nexo (NEXO) are also important this week.

With its privacy-focused approach, Zcash is in first place on the top of the most appreciated cryptocurrencies. This week it registered an increase of approximately 8.3%.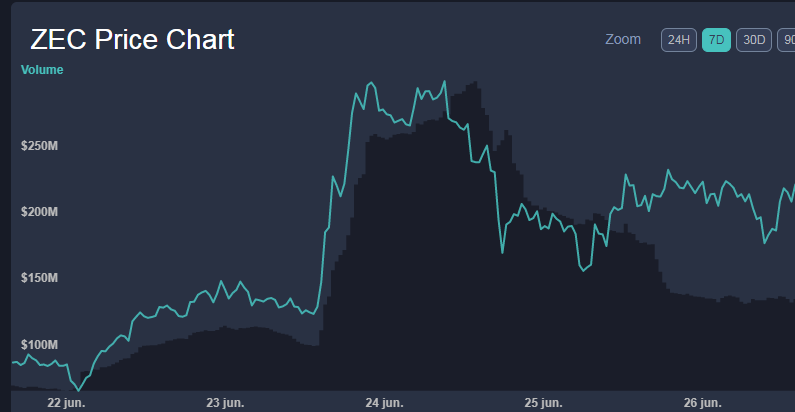 The price of the cryptocurrency began to rise gradually from June 22, an increase that coincided with the date of publication of a message on Twitter, which reports that users of iPhones or iPads can download version 1.0.15 of the Zecwallet Lite from the App Store or App Store. This enables Zcash shielded transactions for these devices.
The ZEC price went from a low of 50.56$ to a high of 59.30$ the days after the announcement, although it declined as of the 24th day. The market capitalization of the cryptocurrency is 59.6$ million and daily trade of USD 128 million.

In the midst of the market decline, Cardano stands out for registering an average increase of 0.71%, maintaining an advance that has been observed since the end of May. The growth of the cryptocurrency has been notable since Charles Hoskinson, CEO of IOHK, explained plans to implement a network update, identified as Shelley, on July 7.

The meeting, scheduled for July 2 and 3, seeks to debate and prepare the community for the use of Shelley, a version that will allow ADA holders to form staking groups. ADA's market capitalization is $ 2,092 million and its daily trade volume is 56.4$ million.

The company behind DeFi Nexo reported this June 23 on the inclusion of the token in the BEQUANT exchange platform, a comprehensive solution for professional investors in digital assets located in Malta and the United Kingdom.

The objective of the association is to offer the token to institutional investors, as explained on the Nexo blog. Parallel to this fact, during this week NEXO registered an advance of 16.72%, with significant growth between June 22 and 24. The value ranged from 0.173$ to 0.197$.
A new price spike is registered this June 26 (USD 0.203), coinciding with the launch of Earn on Crypto, a new investment plan that offers profits of up to 5% in cryptocurrencies. NEXO's capitalization is USD 111.5 million and the trade volume in the last 24 hours is USD 4.4 million.
I hope you know all this information that I give you