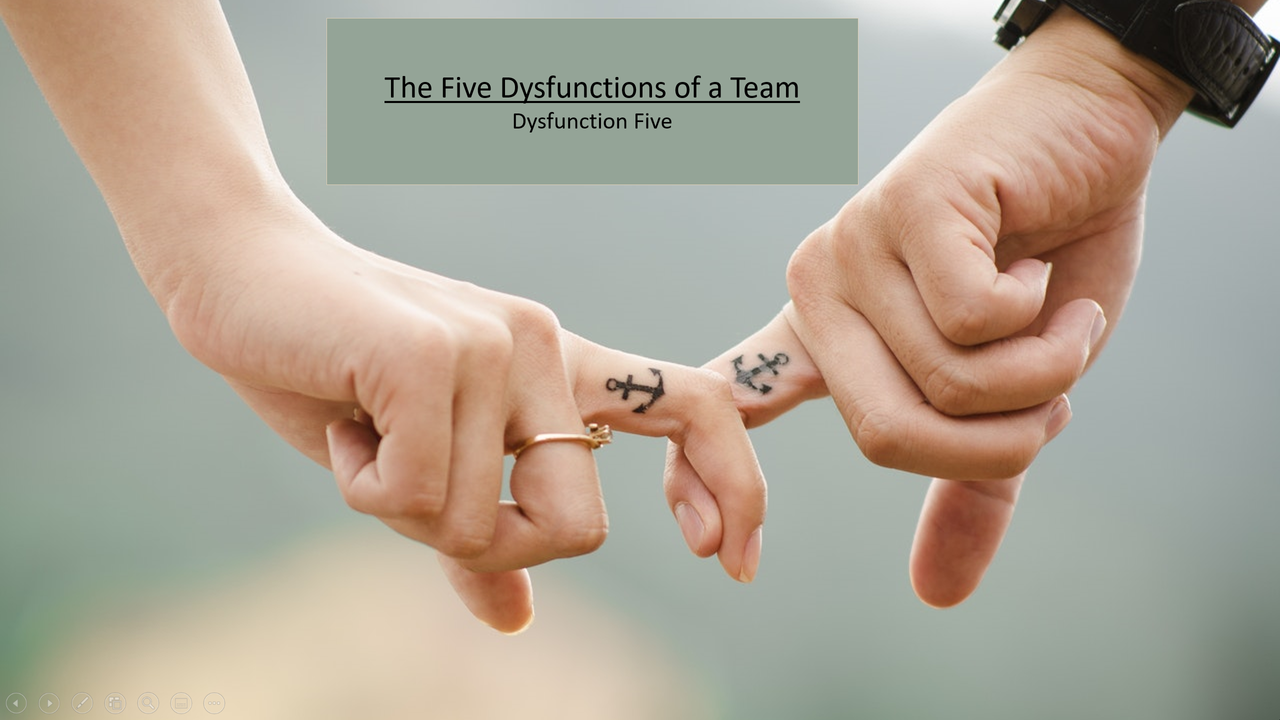 The 5 Dysfunctions of a Team is a book written by Patrick Lencioni. It is written as a fable about a CEO that joins to rebuild a team of executives in a company that is struggling in a competitive market place. It describes, as a leader, how she goes about building a highly functional team by using the 5 dysfunctions of a team model.
I have previously started writing about the 5 dysfunctions, see my post:
The dysfunctions all build on each other and the appearance of any one dysfunction impacts the overall team effectiveness. We need to build an environment of trust where we can discuss issues freely and openly. If we can do that, we will lead to a true commitment to the direction of the team and in a high trust environment, we can then hold each other to account. This leads to the final dysfunction.
Dysfunction Five: Inattention to Results
What is the one thing that all teams want to deliver? Results! It sounds obvious but many teams are not paying attention to achieving results in the way that they could.
Teams that do not focus on results will stagnate and they will not experience the growth that a highly functional team will experience. One of the key reasons that teams don't achieve results is that the team members are distracted by trying to protect their own personal achievements. This is the basis of a political environment where everyone is trying to protect themselves and their purpose serves their own egos. Organisations may lose employees who are motivated by achievement and recognition for delivering results.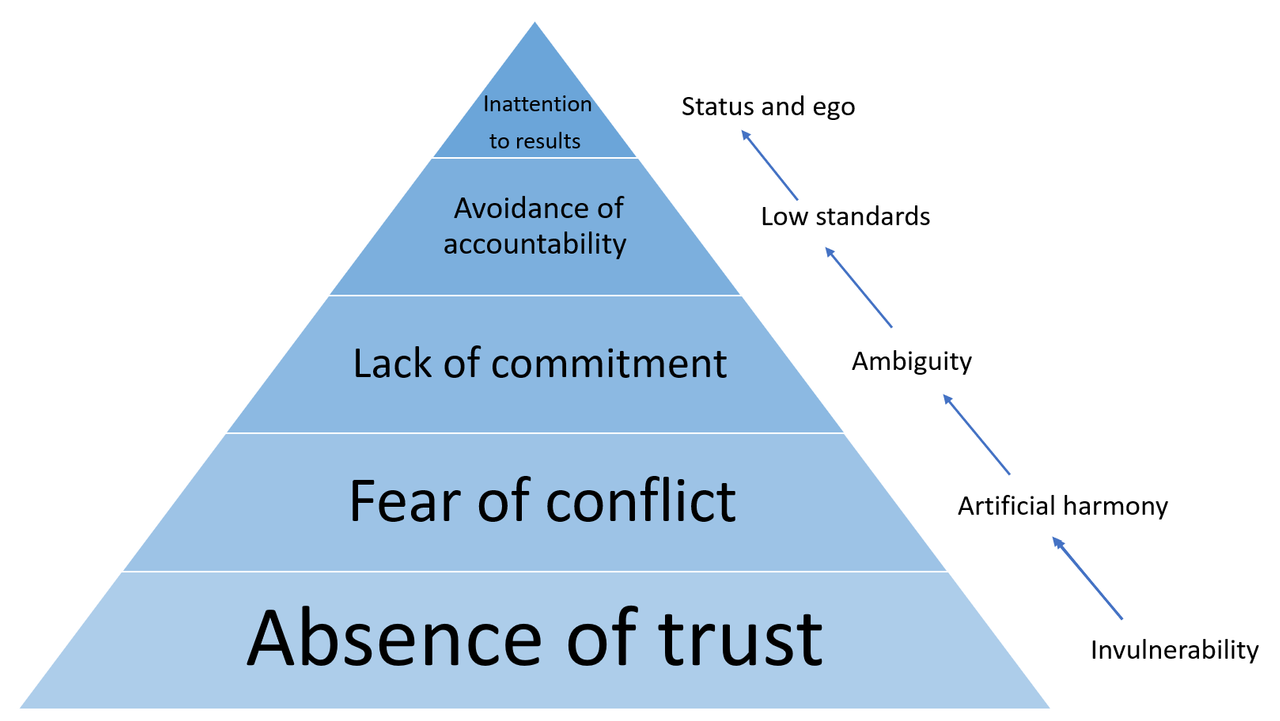 Removing the Inattention to Results in your Team
The most important thing you need to do to get your team focused on results is to have a single KPI that the team can focus on to gauge their success. It doesn't mean that other targets are not important but by having one KPI it is easy to focus the team and deliver results.
"If everything is important, then nothing is."

Patrick Lencioni
Some teams like to focus on many different things which makes it hard to measure overall success and hold other team members to account. Choose one KPI that measures your team's success.
Out of all the dysfunctions, this is the one that the team leader really needs to focus on to get right. You also need to set the example as a leader because if the team senses you are putting anything above the KPI that the team have agreed upon or that you value something more than results, than the team will take that as a license for themselves do behave in the same way. Lead by example.
The best way of finding a KPI that all the team will buy into is to practice what you have learnt from the other dysfunctions. Debate it openly in an environment of trust. Let everyone give their viewpoint and as in what we discussed with dysfunction 3, once you have come to a conclusion make sure everyone commits to it. Then you kick in what we learnt from dysfunction 4 - hold each other to account on achieving the target you have agreed to.
Next Post
We have now covered the 5 dysfunctions of a team. The dysfunctions are all inter-related and if one of them appears in your team then you will suffer. Practically applying this is difficult and take time. As such, I am going to create one more post on this subject discussion my personal reflections on applying this to teams I have worked in.