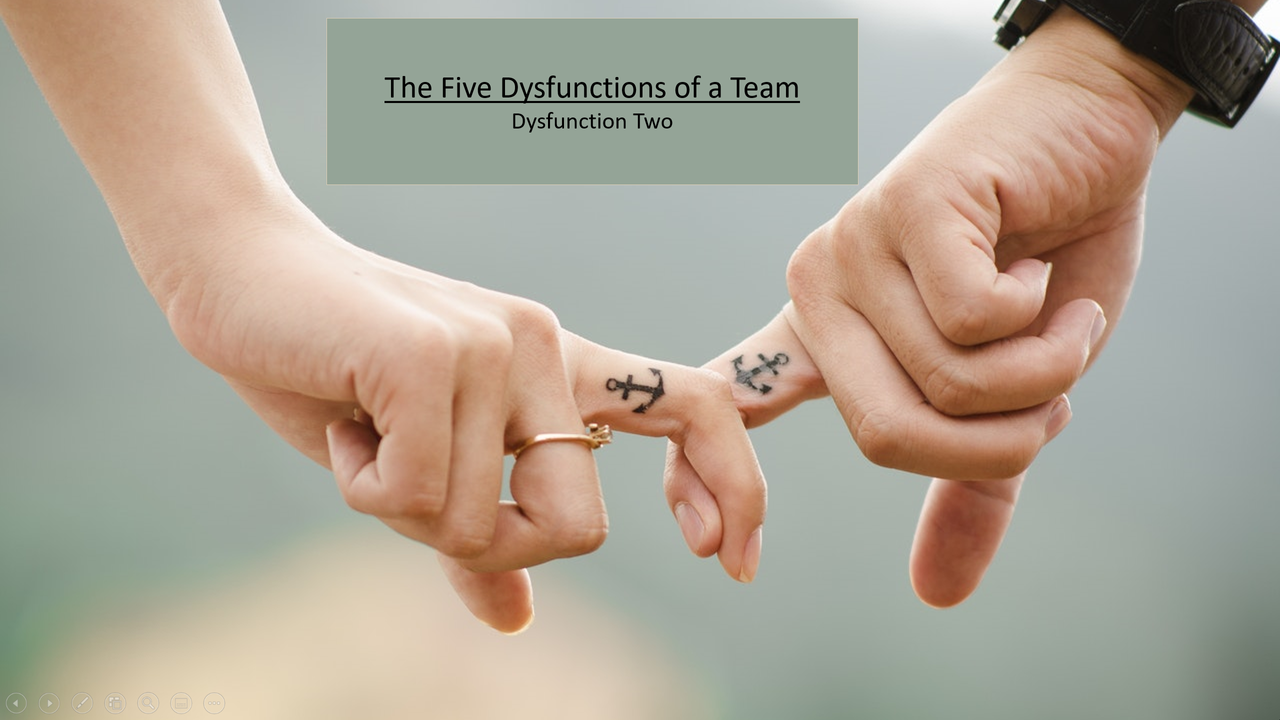 The 5 Dysfunctions of a Team is a book written by Patrick Lencioni. It is written as a fable about a CEO that joins to rebuild a team of executives in a company that is struggling in a competitive market place. It describes as a leader how she goes about building a highly functional team by using the 5 dysfunctions of a team model.
I have previously started writing about the 5 dysfunctions, see my post:
We have learnt so far, in the above post, that the foundation to build a functional team is to establish trust. We need to feel that we are in an environment where we can talk freely and the first dysfunction underpins dysfunction two.
Dysfunction Two: Fear of Conflict
If we work in a team where we fear conflict, we will never deal with the difficult issues that the team really want to discuss or feel that are important. We have a tendency to walk on eggshells. We dance around the edges rather than deal with conflict head-on.
Many teams meet, discuss and leave a meeting only to come back and meet again and carry on discussing the same problems. However, they are left with a feeling of not really achieving progress because no one wants to discuss the difficult aspects of problems that everyone has on their mind because they prefer to avoid conflict. You need to deal with the elephant in the room.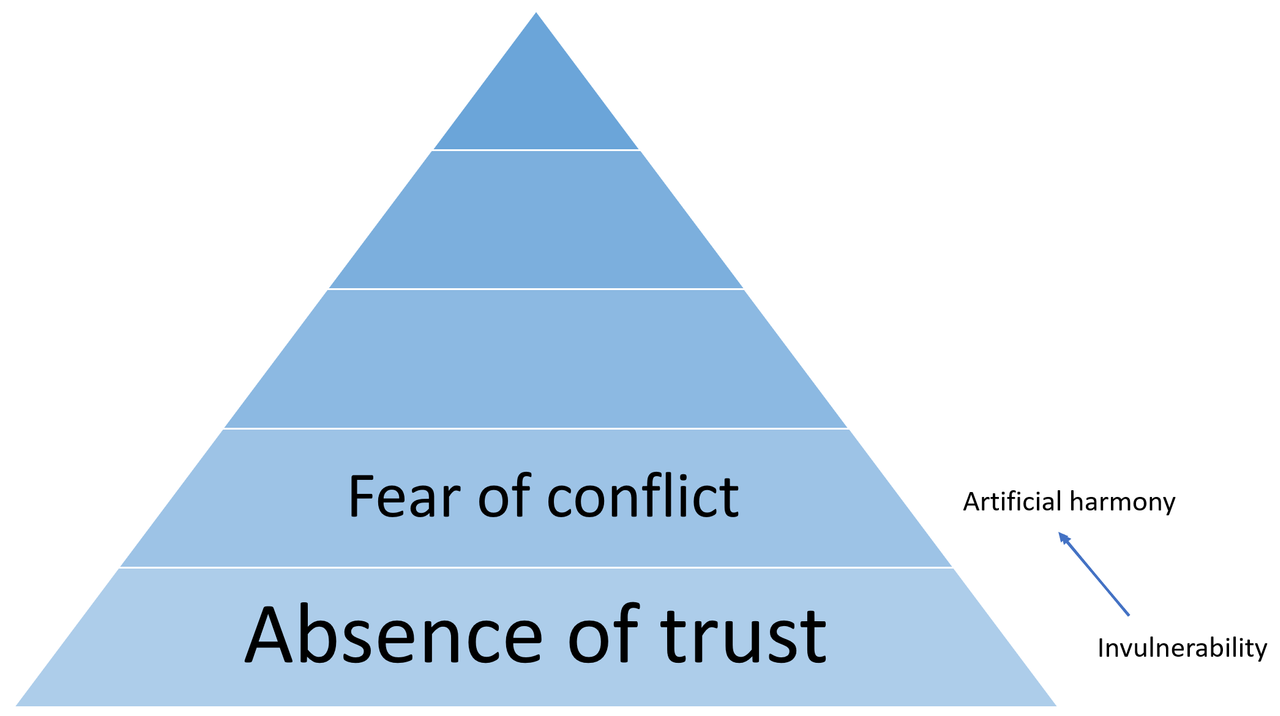 Therefore, when there is a fear of conflict the team works with a sense of artificial harmony. The team may think they have harmony - but they haven't achieved harmony if they haven't discussed the difficult problems.
Removing the Fear of Conflict in your Team
The best way of removing the fear of conflict in your team is by tackling it straight on. You can do this by carrying out an exercise called "mining for conflict". What you need to do is to get each team member, to raise their "elephant in the room", that is, what they see is the biggest issue impacting the team. Then discuss it as a team.
This may be very uncomfortable because the team have avoided discussing this big issue for exactly that reason, it is not easy. However, if you have established a trusted environment in your team then that will enable you to mine for conflict.
Even though it is uncomfortable, many teams will find this exercise liberating. Finally, the big issues are being dealt with rather than the easy issues. Once your team get used to it, make sure you repeat the exercise regularly. Keep mining for conflict and you will achieve team harmony.
Of course, it doesn't mean that you will always come to a consensus. It is natural to have disagreements and differences of opinions on complex issues. However, most people just want to have their opinion heard and if they have been taken seriously they are more likely to accept that majority opinion. However, without the open debate in the trust environment, you will be left with artificial harmony.
Next Post
In the next post, I will continue this journey on how to build a functional team by removing the dysfunctions. Each dysfunction builds on the previous one with trust being the foundation.