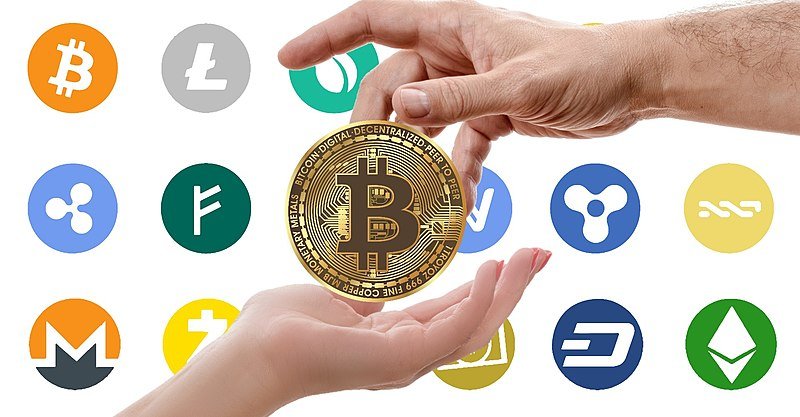 Source
Now the cryptocurrencies are increasingly in demand and it will valued as investment assets in many countries. It has been started in 2020 after several large companies made bitcoin digital currency in their investment. The price of bitcoin and all cryptocurrencies soared into the sky and set an all-time high.
Elon Musk make people aware in his tweet on December 20, 2020 by saying that only one word; DOGE! You can read Elon Musk's twitter about it at this link. That was the beginning of many people looking to Dogecoin and other cryptocurrencies. There are many Economic media wrote about the founder of the Tesla said on Twitter. And you must know that Doge's price has reached by almost $ 0.5 now.
Before Elon Musk used to say in his Twitter reply of @Tom_Heats that Dogecoin might be my favorite cryptocurrency. It's pretty cool.

Then a well-known investor, Paul Tudor Jones, invested 2% Bitcoin in his portfolio around May 2020. That's what I read on CNBC International.
The news about Elon Musk news from Elon Musk and the fact that happened to Dogecoin make big business people in the world invest in cryptocurrency. And it will be more interesting to invest in cryptocurrency for them from the news of Jones's investment in bitcoin, then it was an extraordinary news! That's where there is a new understanding that investing in cryptocurrencies like Bitcoin is more profitable than investing in fiat currencies.
The strengthening of the value of cryptocurrencies is getting bigger and cannot be stopped after giant companies such as Tesla to Visa have also invested in cryptocurrencies. Plus a top investment bank that provides investment services to cryptocurrencies.
With the entry of crypto currencies in investment portfolios, of course the portion to other assets will decrease if there is no additional capital. This made bitcoin CS slowly start eating away at other assets, such as gold to stocks. Cryptocurrency market capitalization continues to climb.
Hence, there will definitely be more and more investors entering the crypto world and investing their money in cryptocurrencies. This is why cryptocurrencies have become a mass adoption.