Most of us are working from home for the past two months and already we would have got used to working from home. To be honest, we will need a proper setup irrespective of the place we work from. If we have a good setup, it gives good motivation and increases productivity. If the work environment is bad, we will not find it interesting and sometimes it can even lead to pain in body parts and also a fatigue feeling.
Most of the work environment in the proper offices would be very good. I'm just ignoring some of the government offices that we have which is very bad work environment. But, usually, it is great to work in a proper IT company that has a good work environment. Some of the companies have facilities where the employees can either work from their desks or take the laptop around to chill-out zones, pantry, or even standing desks and work from there. There will also be other places where employees can even take a short power nap if required. Usually, workplaces are like that but some employees might prefer working from home.
Sophistications that I'm missing
One of the biggest sophistication that I'm missing while working from home is the multiple monitor facility that I have in my office. I have two additional monitors in my office and it will be more comfortable to work with two monitors. Especially for a job related to coding, I would use one monitor to display the debug screen and another monitor to show my code editor and another monitor to show my web output screen. With my work from the home setup, I'm missing this sophistication.
Apart from the above technical thing that we miss, work from home also makes it a bit challenging to work with people in our team. Usually, if we are in the office, we would just walk to someone's place and have communication or short talk with them. But with the work from home setup, it becomes challenging or it is not a possibility at all unless we call them particularly for something. Sometimes it even makes me feel that I work too much if I work from home than the office.
Good things about work from home
I'm someone who always prefers to stay alone and work in peace. I'm okay to be in a crowded place but if it is calm around me, I find it very comfortable to work and it helps me think solutions for my coding work. In that way, I really like the work from home option. Another good thing about work from home is that I feel I'm more productive than being in the office. If we are in office, there will always be some distractions. It will be either that someone will come to our desk or we might look at something and easily get distracted. There is no big possibility for distraction in the house.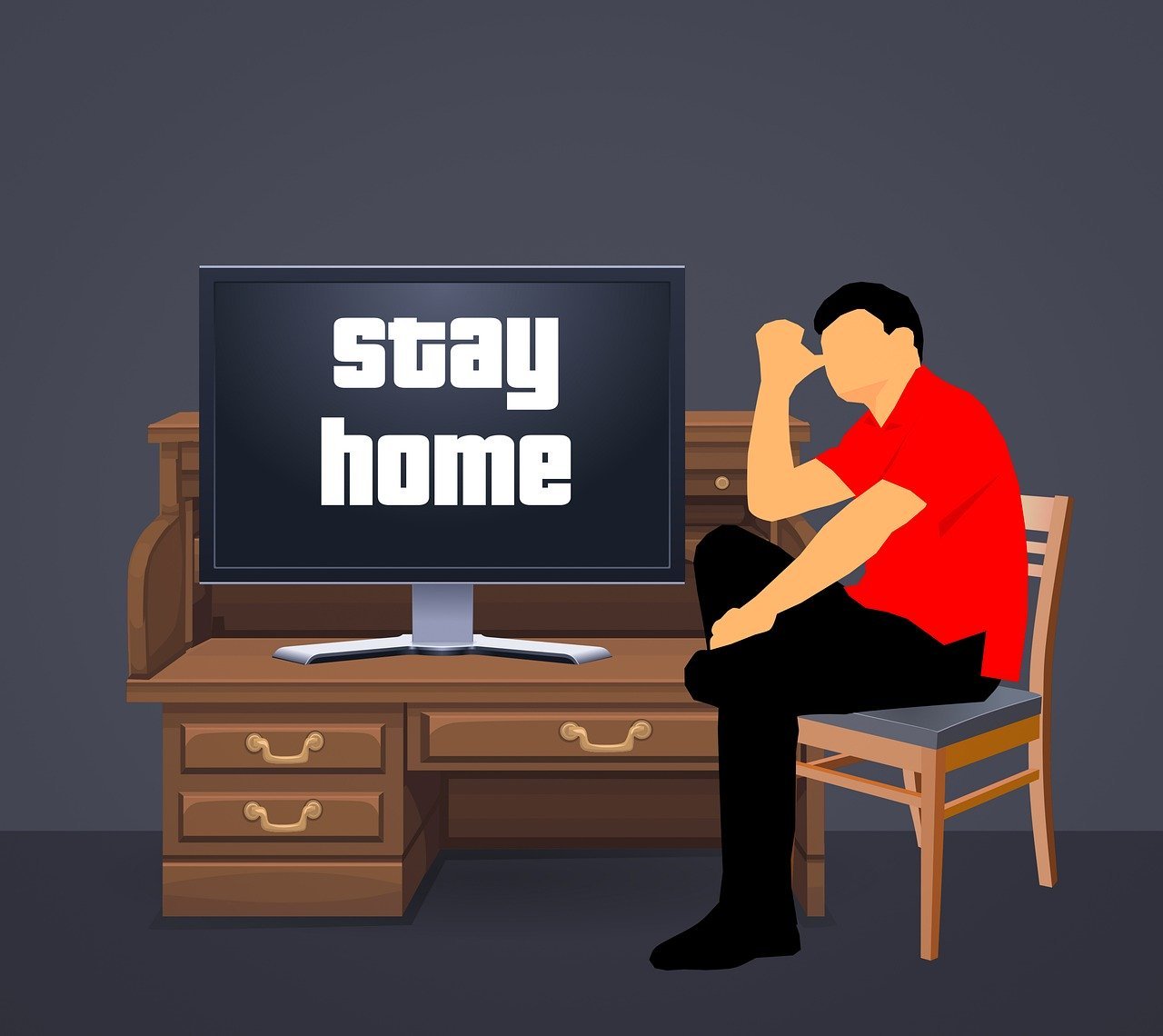 I can easily plan my work if I work from home. If I'm in the office it becomes a bit challenging to follow up on the team members because it will be awkward to send them emails and asking for status when they sit right next to us and we know they were wasting the time whole day. Now being far away from them, it becomes a little more comfortable to send them emails and ask for status updates. I heard feedbacks from my other team members as well that work from home creates more productivity than being in office.
I'm not sure how long this would continue but as far I see, I guess it can take two more months minimum to get back to our offices unless the situation becomes completely under control. I was also thinking about creating a proper work from the home setup for me even in the house. I have to do some more thinking on that.
---
If you find the article interesting please vote, share and follow! Also, please share your thoughts in the comments section.
---