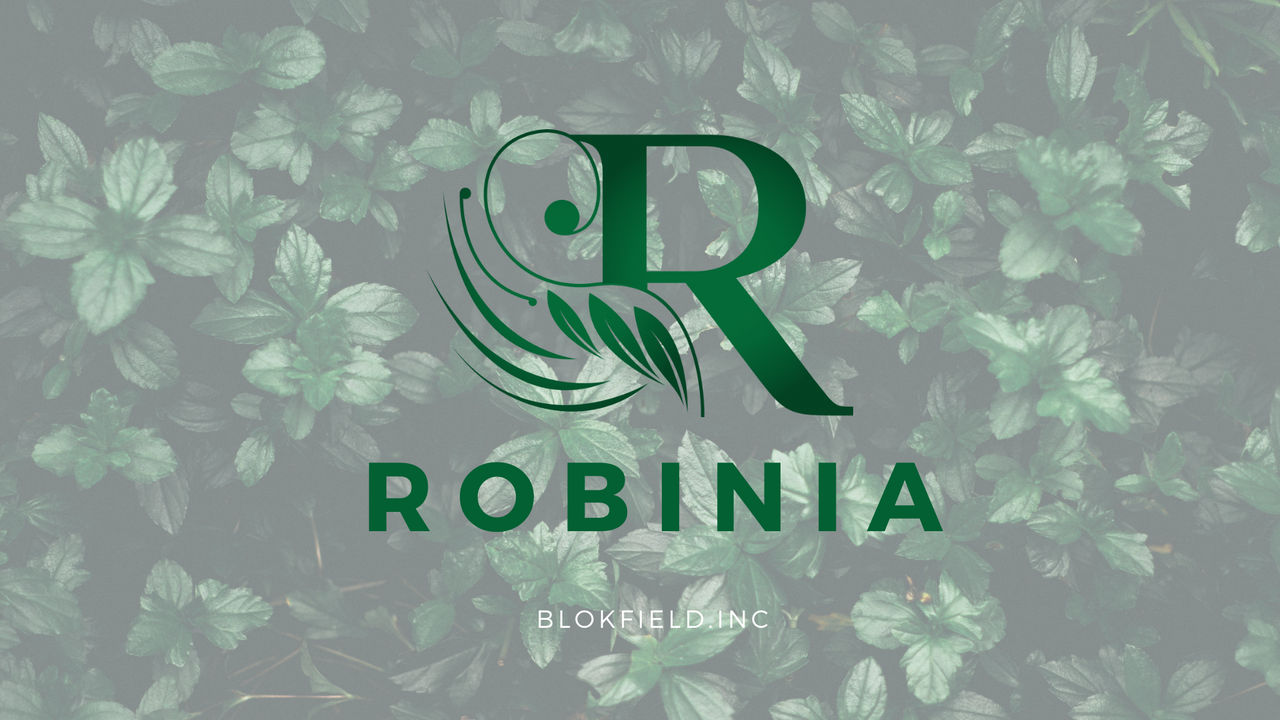 I've been holding back from delving into more liquidity pools, especially with the way things are kind of fucked up with the price of Cub tokens right now. I decided I was going to stay back and watch this project patiently, before going into the fast-paced world of LP token staking.
Many people have been talking about Robiniaswap around here, and while I think it is good for Steem, especially since it is wrapped on Binance Smart Chain, I also don't get too excited and like to look at things pragmatically.
So I took off my rainbow-tinted lenses and decided to explore Robiniaswap to see if it is a good place to invest right now.
Trust is very important
For me, I think trust is one of the most important things in this crypto industry. In fact, it's safe to say that it's the backbone of the industry because what else could be the reason why an industry that is almost exclusively filled with anonymous profiles be worth $1 trillion.
There's literally only one reason for me to trust the project and that's because of @crypto.piotr. I noticed he's one of the moderators in the discord channel and he's been rallying people to check out the project.
I don't have any personal communication with the creator of the project and while they're members of the Steem community, I'm not sure if that's enough reason to simply trust them.
With that said, as a rule of thumb, I don't fully trust any project, and taking a plunge is part of the unsaid risk in investing in crypto.
I don't care about high APRs
Yield farming is a very dangerous game for many reasons, so you have to be very vigilant. You have to be aware of what you're getting into and not be stayed by High APRs.
There have been numerous rug pulls over the years and it's a practice that I don't think will be going away soon.
Rug pulls are often aimed at new projects like Robinia where there's very little liquidity. So for me, I have to ensure the survival and safety of my funds by picking my moment.
Risk is inevitable but simply diving into a project because of the promise of a high APR isn't enough reason for me. What's the long-term prospect, what about the utility, marketing, and growth of the platform?
Naturally, my first port of call was to check out the Docs of the project. That's where you get all the useful information about a project and know where it's headed and if you want to be a part of that.
The roadmap is still a bit skeletal, if you may. There aren't any specifics about how the platform intends to grow and to make matters worse or scary, the only advertisement milestone they've not hit is the "Global ambassador" part.
I feel like the marketing department still has a long way to go but seeing as it's still a young project, I understand that there will be these teething problems. It is all part of the process.
It's a Pancakeswap Clone
For what it's worth, I don't think cloning Pancakeswap is fundamentally a bad thing. Many other projects, including Cubfinance that I'm heavily invested in, are also a clone of Pancakeswap and piggy banks of their liquidity from time to time.
one of the issues I have with Robinia is the lack of liquidity and this is obviously due to the lack of marketing. For example, I wanted to buy BSteem and put it into the pool but I couldn't because I was redirected to pancakeswap and there's no Bsteem listed there.
The audit made me uncomfortable
Other than the documentation, I also read the audit by Techrate and it was okayish. The audit found only one problem with the project and that was initially a red flag for me because most audits I've read often find a number of discrepancies in the code.
However, after closer inspection, and investigation into the Audit company, I found out that this audit might not have been the full suit. I reckon it was the free version offered by Techrate and that's okay for now.
However, if you're looking to take this project mainstream and bring in the masses, there needs to be a proper audit. It needs to be thorough and in-depth, with every single line of code taken into consideration.
Final thoughts
The project is still very raw right now and there's still so much development to come. I believe that it could get better but it will need the creators to make a concerted push towards the growth of the platform.
So that basically means investing in the advertisement, getting a proper audit, and the works. I need to believe that the creator fully believes in the project, so I can believe in the project as well.
With that said, the crypto industry is very risky and you never know where success will come from. This project might hold some potential, and you don't want to be on the outside when good things are happening.
My advice is that you follow one of the fundamental rules of crypto and invest only what you're willing to lose, do your own research and remember that this post is only expressing my thoughts and should not be taken as an endorsement or deterrent in making your decision.