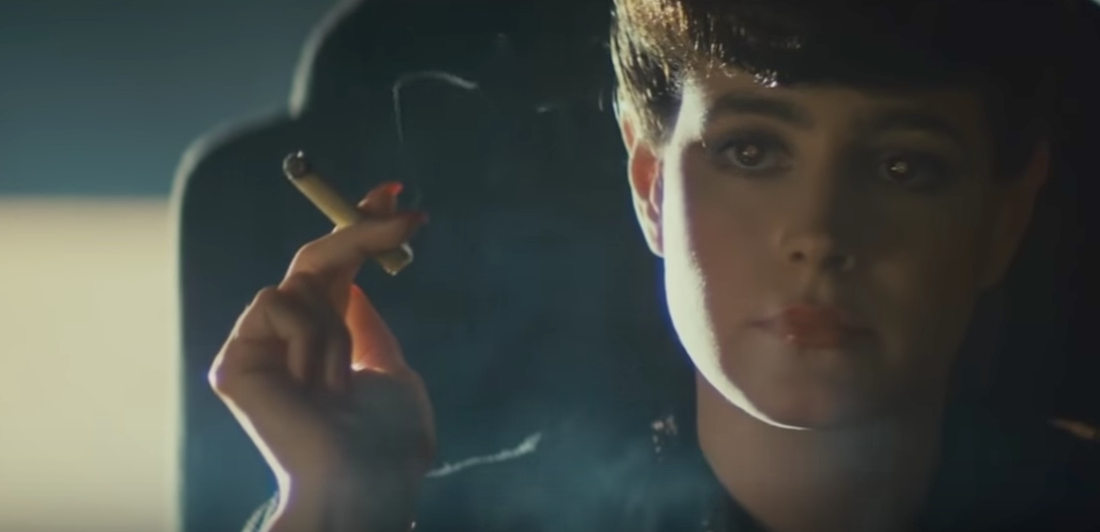 Can a mere mortal create a Turing test that works?
---
I recently wrote about Idena, the new "proof of person" blockchain project. By running a Turing test on all member nodes at the same time globally, Idena aims to create a uniquely spam free and exceptionally decentralized blockchain. But there are growing pains, one of which involves the model of the Turing test itself.
The original Turing test, which aimed to distinguish artificial from human intelligence, involved a single human tester asking questions of two subjects, one human and one robot. While the goal of Idenas Turing test (Idena calls these tests "flips") is the same, the method is rather different. For starters, it's all done online. Secondly, one requirement of an Idena flip is universal appeal and relevance, so language is not used and rather, questions and answers are both submitted using images only. You can see an example of an Idena Flip below.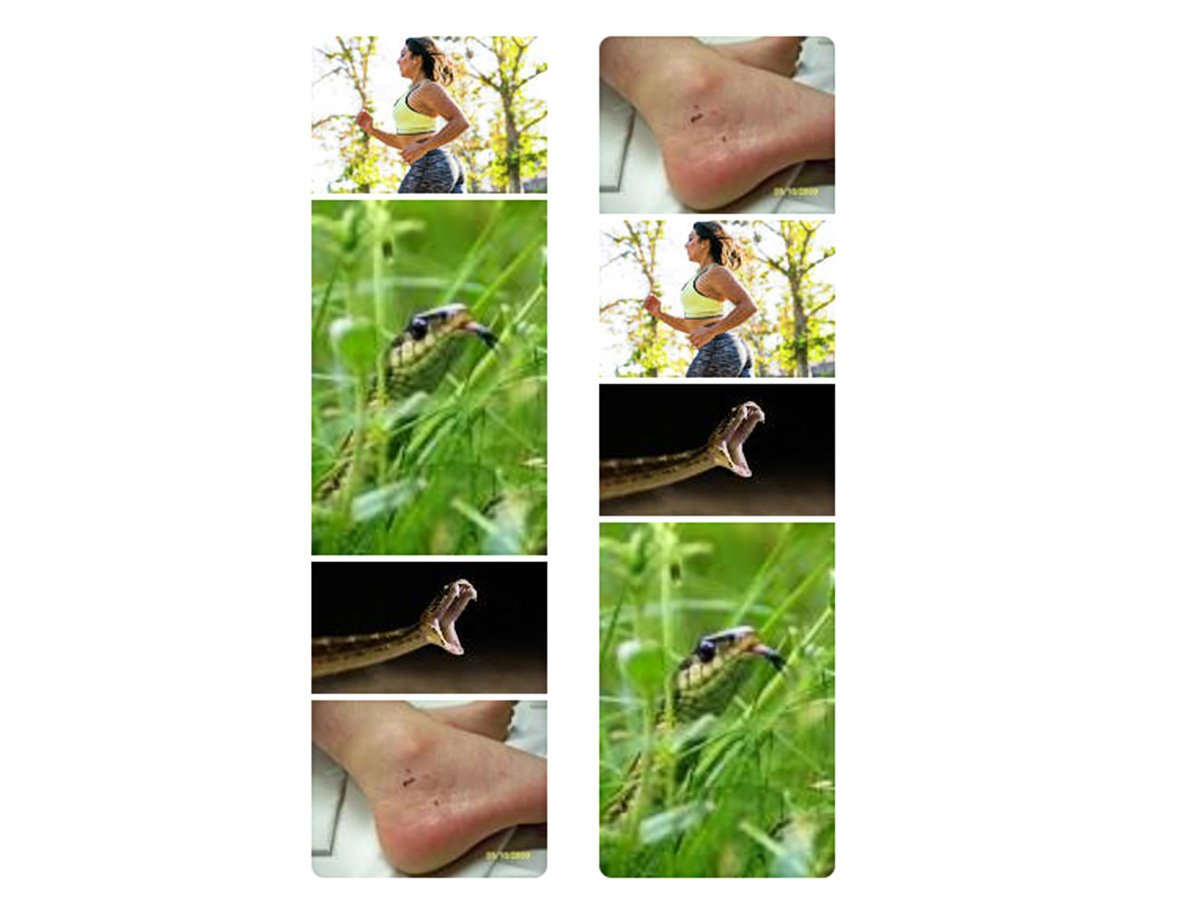 The user must decide which set of images, left or right, make the most sense in the order they are presented. In the example above, most people would pick the set on the left, as it represents a cohesive narrative. Solving a number of these flips in succession dictates whether or not you are validated on the Idena network. Success or failure is decided by consensus, the idea being that humans will average much higher than AI in these tests.
Essentially, the Idena network is made up of Bladerunners, who test each other regularly, to ensure the system remains bot-free.
A beautifully elegant concept, but not without it's flaws, and these flaws were abundantly evident to me recently during my validation test. Flips are created by all members of the Idena network, and as it expands, it's becoming clear that many people simply are not creating good flips. This has caused some tension in the small Idena community, as people who are clearly human are failing validation tests because of flips which don't make sense.
The reasons behind this are hotly debated. Idena provides a financial incentive to create good flips, and yet, incoherent flips are abundant. Are people too stupid or lazy to create good flips? Or perhaps there has been a failure to educate newcomers on how to create good flips. There has been a push towards educating people on how to make a good flip, including my recent post on the subject, as well as a new "Flip School" section on the Discord server, but I wonder if there is a better way.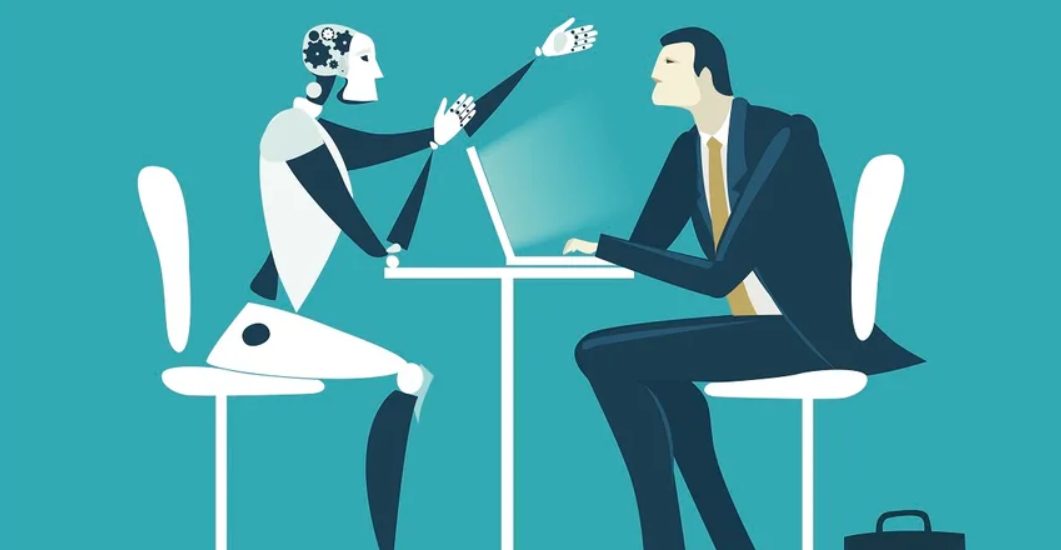 Frustrated by the volume of "bad flips" on the Idena network, over the last few days, I've conceptualized alternatives and tweaks to the current flip model, and I'd like to present my first proposal here, "Multiple Conclusion". This has been sent to the powers that be at Idena, and I'm awaiting reply.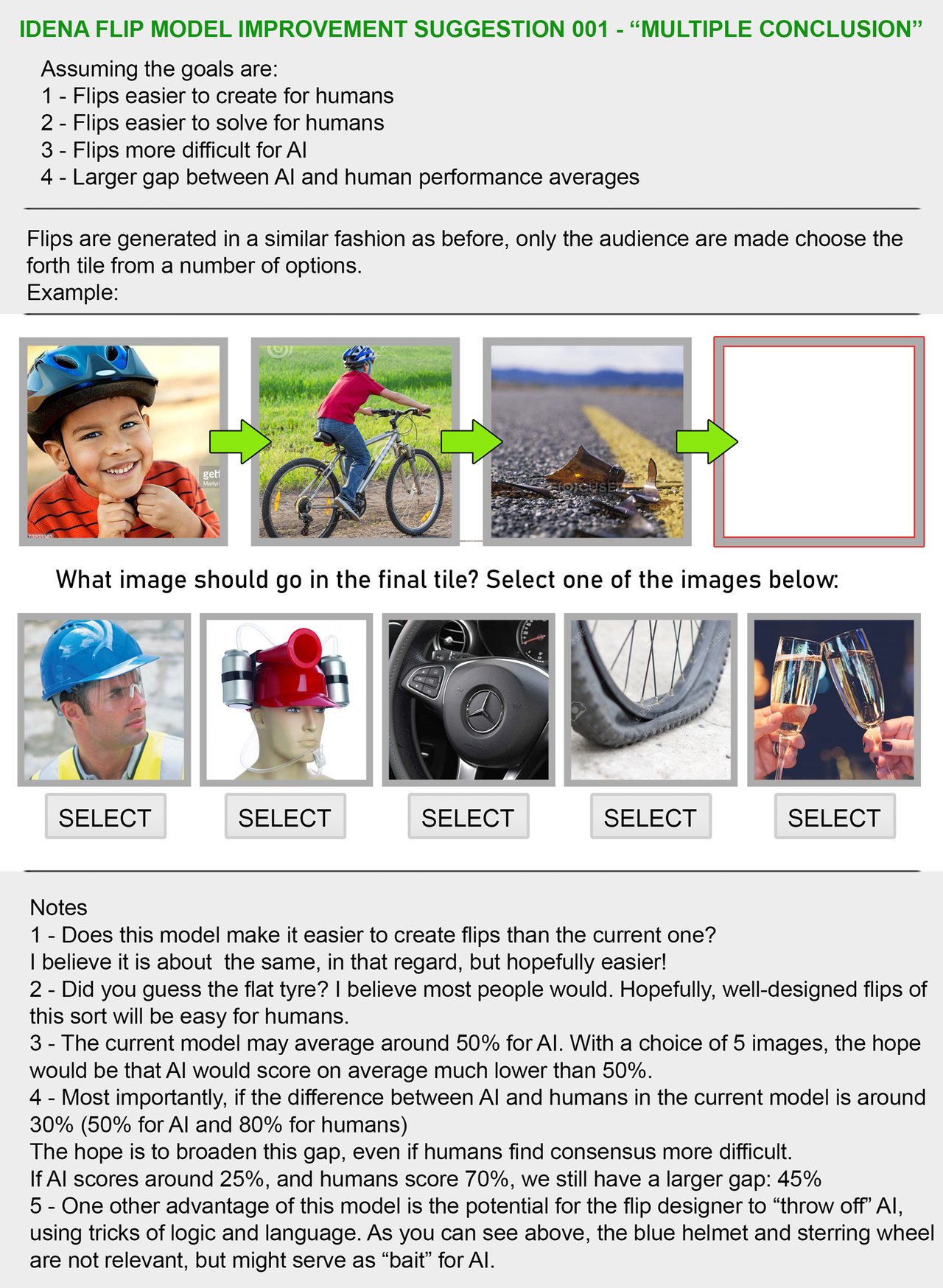 I'm curious to get any thoughts on this model so if you have any feedback or suggestions, please comment below. I'm working on other models at the moment, but so far, this seems to be the strongest candidate.
Thanks for reading.