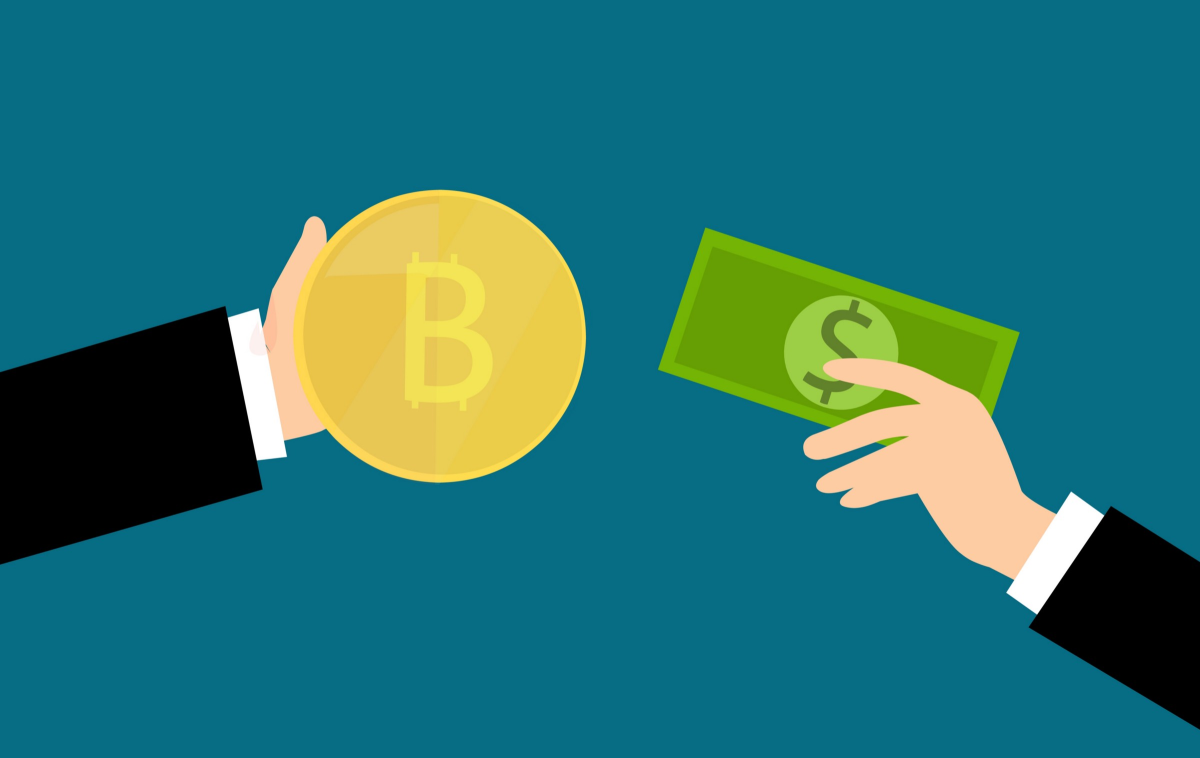 Is BULL RUN still ahead of us? Google search "HOW TO BUY BITCOIN" is trending again
Many of us are probably wondering, how much longer current insane bull run will last. We believe, that hardly anyone could predict such a rapid and agressive growth in it's price. After all, 100% growth in just several weeks is something that doesn't happen often. Especially within markets, which are already quite mature.
We've all heard about institutional money entering the market and pushing price upward. However, truth is that we've been hearing it for few years already so it's definetly difficult to "blame" institutional money for recent "hurray run".
It's more likely that recent growth has been a result of mass media picking on this topic. We're also currenly seeing celebrities like Elon Musk, who became huge advocates of Bitcoin. It hit us today, that it would be interesting to check google trends and see what would be results if we check phrase "how to buy bitcoin"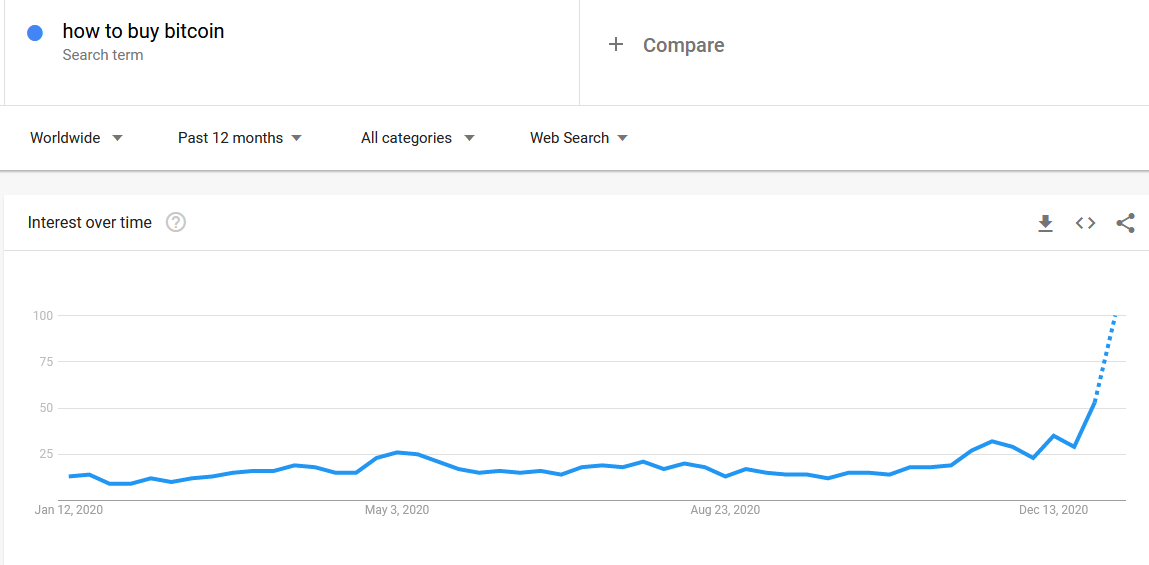 Results are quite clear. General interest with BTC is exploding.
Our question to you all
Don't you guys have an impression, that we're rapidly reaching the point where EVERYONE around us talks about BITCOIN? That is exactly what we're seeing.
And our experience seem to "whisper" to be cautious with our financial movements. Pretty much always, whenever even people on "the street" would talk about investing in some asset - then it would be the time to sell.
Perhaps bitcoin didn't reach this stage yet, however it's very likely that we will get there very soon.
What do you think? How far are we in your opinion from "breaking point"?
---
50% of author rewards will be transfered (as a beneficiary) to ph-fund. As a way of supporting amazing project.hope community and it's members.
---
cc:
@achim03, @chireerocks
@gandhibaba, @futurekr
@janettyanez, @mojubare
@lanzjoseg, @ojerinde
@fucho80, @frederickbangs
@juanmolina, @eni-ola
@machnbirdsparo, @ireti
@alokkumar121, @papa-mensa
@gbenga, @benie111
@thetimetravelerz, @bhoa
@josevas217, @belemo
@karamyog, @qsyal
@mintymile, @busted1
@carlos84, @engrsayful
@samminator, @team007
@bala41288, @lucabarbera
@unbiasedwriter, @great-a
@luckyali, @lenonmc21
@franyeligonzalez, @lebah
@newton666, @blind-spot
@paragism, @mtl1979
@reeta0119, @dailyke20
@adityajainxds, @gifxlove
@valchiz, @filotasriza3
@tomoyan, @sacra97
@tfame3865, @andyjim
@mynima, @sridhara
@joelagbo, @lighteye
@ramsesuchiha, @metzli
@hassanabid, @krischik
@wiseagent, @vermithrax
@haidermehdi, @nonsowrites
@alvinauh, @stefano.massari
@rbalzan79, @happyme
@amestyj, @happyphoenix
@shortsegments, @r1s2g3
@alexbalan, @guruvaj
@emiliomoron, @erarium
@trabajosdelsiglo, @laloretoyya
@munawar1235, @videoaddiction
@fijimermaid, @cwow2
@lupafilotaxia, @psicologiaexpres
@madridbg, @botefarm
@sandracarrascal, @mikitaly
@hardaeborla, @apoloo1
@mandate, @openmindedtraveler
@majes.tytyty, @tocho2
@uyobong, @kamranrkploy
@reinaldoverdu, @virajherath
@ajewa, @emocional-mente
@oluwatobiloba, @lfgiaa
@josediccus, @johnion
@vlemon, @maazmoid123
@awah, @alegnita
@alexcarlos, @raquelsiso1
@rishabh99946, @gungho
@darthnava, @talktofaith
@lastminuteman, @tanhunter254
@menoski, @jacorv
@besticofinder, @focusnow
@moohsin, @deathcross
@ritxi, @crypto.piotr