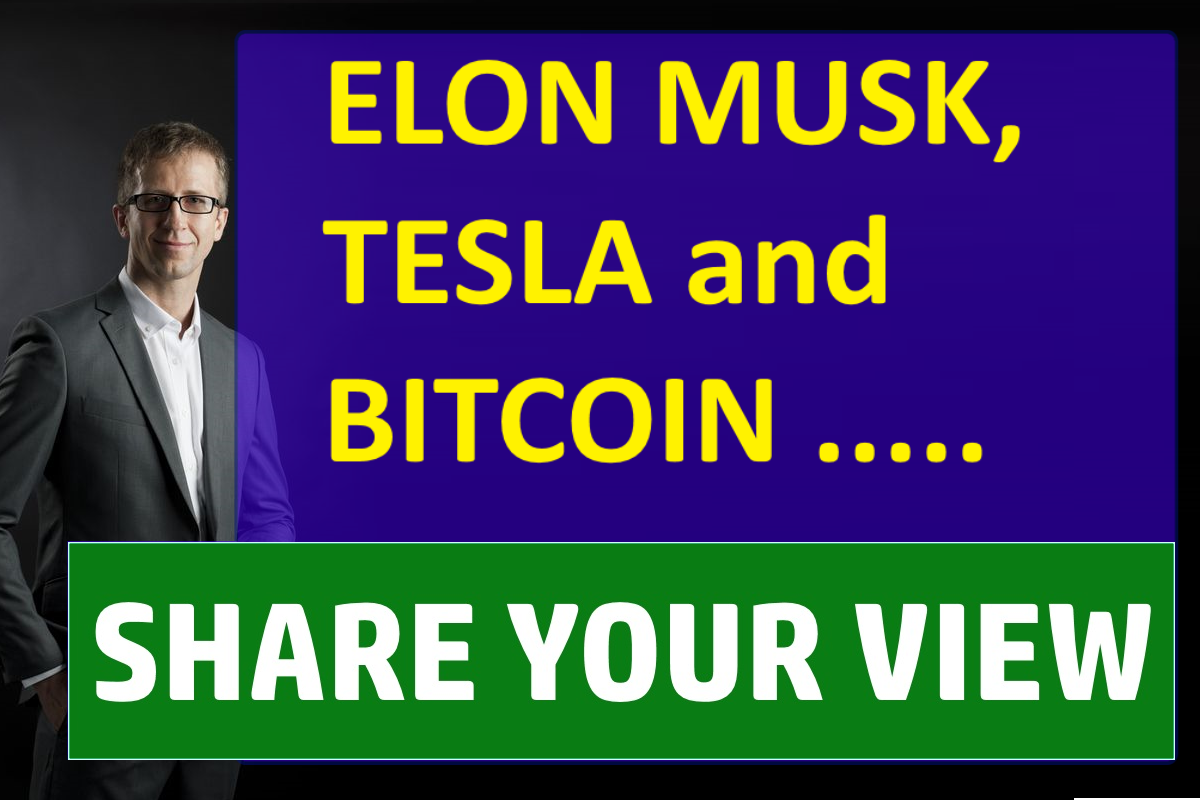 INTRODUCTION

Less than 3 weeks ago, I posted an article called "ELON MUSK AND BITCOIN - isn't it worrying to see how one person can influence an entire industry with a single tweet?".
This particular publication attracted quite a number of interesting and valuable comments, and reading them only strengthened my belief that most people out there see ELON MUSK as a blessing for cryptocurrencies. They see him as a successful entrepreneur with an enormous reach (almost 48million followers on Twitter alone) who is bringing more attention and trust towards bitcoin and crypto space in general.
I've read so many publications praising him and his work. And somehow I cannot stop being concerned about the fact that decentralized assets (crypto) are relying so heavily on one entity. After all, Tesla and Elon Musk are considered as "one".
Today I would like to share some of those concerns with you, dear readers. And I would like to find out how many of you see things the way I do.
MAIN PROBLEM - TESLA

Only several days ago, the price of BITCOIN increased rapidly after news that TESLA bought 1.5$ billion worth of bitcoin. They want to store it as their reserve funds and hedge against inflation, which is definitely a great idea. One that many other corporations will hopefully follow sooner than later.
This news sounds brilliant and it created an enormous wave of optimism within the crypto space. Markets reacted very well and BITCOIN recently went above 50k USD (new all-time high).
So what's the problem - you may ask?
Well. Let's put it straight: what will happen if Tesla would for some reason start doing poorly? And there are so many reasons for them to get in trouble. PE ratio (price to earnings) indication is at INSANE LEVELS and it's hard to disagree with those who claim that TESLA is overvalued.
My strong impression is that currently, TESLA is one of the largest bubbles out there. And I'm concerned that this bubble will burst.
It's hard to predict what would happen in such a scenario. My fair assumption is that they would decide to sell off a large part of those BTC (especially since they made huge profits already) to ensure buy-backs to their own stocks. After all, TESLA will most likely do their best to avoid their own stocks from crashing down.
So in a way, we're witnessing the growth of the biggest bubble. The company which doesn't really deliver much. With market cap out of this world. With stocks so high mostly because of one person (Elon Musk), who knows how to attract investors and believers.
I see so many red flags and I wonder how many of you see them too.
BOTTOM LINE

My goal is not to spread fear. I surely like to hear opinions coming from my readers.
However, mainly the reason behind this publication is to point out that all of us (who invested in crypto) should pay close attention to the situation around Tesla. Because so much depends on it. And being able to foresee any potential risk of Tesla getting into any sort of trouble (which could result in their stock prices plummeting) can be a great indicator of upcoming bitcoin price action.
RESTEEM and SHARE YOUR VIEW

I would obviously appreciate every single resteem. And mostly I would be glad to read some interesting and valuable comments. So please, share your thoughts with me and rest reassured, that I check your comment. I read them all :)
Yours, @crypto.piotr
@project.hope founder
check out our community: https://steemit.com/trending/hive-175254

cc:
@josediccus,
@empato365,
@davonicera,
@nicholasilechie,
@tfame3865,
@joetunex,
@antigenx,
@acheever,
@focygray,
@xturna,
@gbenga,
@amec,
@solcross,
@idrix,
@danielwrites,
@uyobong,
@hardaeborla,
@jodekss,
@maxijgcomm,
@ogt,
@pangoli,
@ulqu3,
@gandhibaba,
@ketcom,
@deeclown,
@kryptarion,
@iamchijamz,
@straighttalk,
@belemo,
@maduprecious,
@afolwalex,
@paramimd,
@kingtamarah,
@fasholamaxwell,
@maxiemoses-eu,
@amikable,
@uraniumdavid,
@richardgerald,
@aremuadekunle,
@gponsard,
@sandraodozi,
@nigerian-yogagal,
@benie111,
@lebey1,
@menoski,
@adesojisouljay,
@valchiz,
@samminator,
@tolustx,
@tomlee,
@joelagbo,
@bhoa,
@everyoung,
@futurekr,
@eni-ola,
@ben-edom,
@ojerinde,
@busted1,
@chensuccess,
@michaeljerry0,
@sholly1,
@thekachi,
@gifxlove,
@jehoshua-shey,
@churchangel,
@mandate,
@doppley,
@josepha ,
@kenny-writes,
@taiwo-writes,
@mato445,
@mccoy02,
@oredebby,
@great-a,
@focusnow,
@gamsam,
@deathcross,
@eloghosa