Hey guys, just had a quick look on the markets before I slept and saw Steem Price > Hive Price!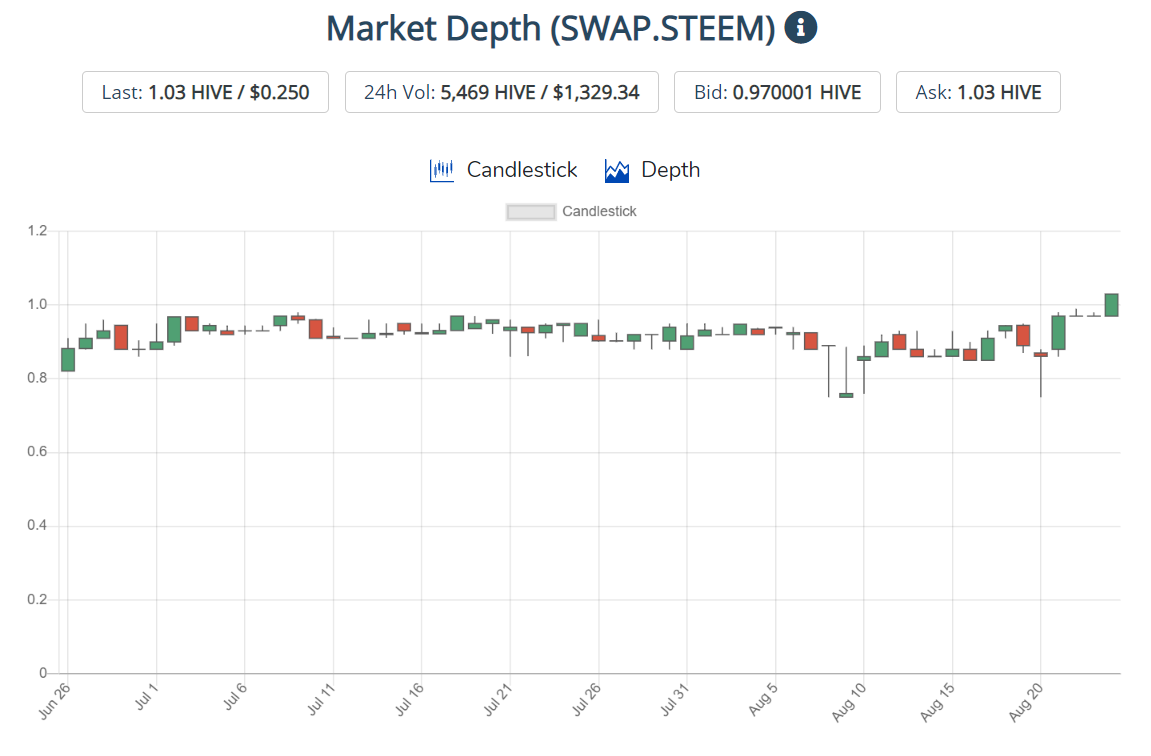 As you can see, this is the first time this has happened in the past 2 months. In fact, it's likely been even longer than two months since this has happened but I'm about to sleep so don't have time to make a full post about it. I'll have a look between the correlation of Steem and Hive prices later in the week and explore if there's any auto correlation between the two asset prices.
Also, @shortsegments has advised me there have been activity on SteemitWallet's Github and after exploring it myself, there has been consistent commits for the past 2-3 weeks almost every second to third day. This shows there's still active development going on at the moment on this blockchain which is good for SP holders.
Definitely a bit of good news for Steem holders today.