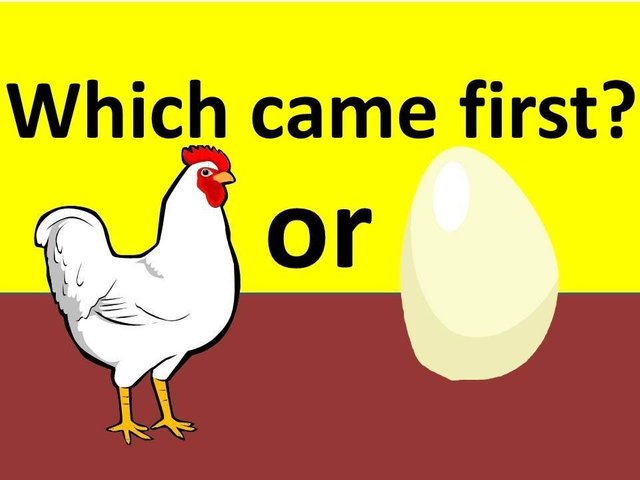 Image source
Congratulations to the winner of my contest posted last week. @trabajosdelsiglo won by writing, as comment, a funny and thought-provoking answer to the question: "Which Came First, The Chicken Or The Egg?".
https://steempeak.com/hive-175254/@darthnava/win-5-sbd-by-writing-a-funny-answer-as-comment-on-which-came-first-the-chicken-or-the-egg-repost
@trabajosdelsiglo's funny and science-based comment was:
That question is the same as asking, which came first the drink or the drunkard, the answer is the egg since the dinosaurs laid eggs while the chicken is a being that evolved from the dinosaurs.
Well, I think you can't argue with science on that unless you believe in myths and legends!
Congratulations @trabajosdelsiglo! 5 SBD was already sent.
Thank you to all those who participated (need to save some SBD first for next contest)!