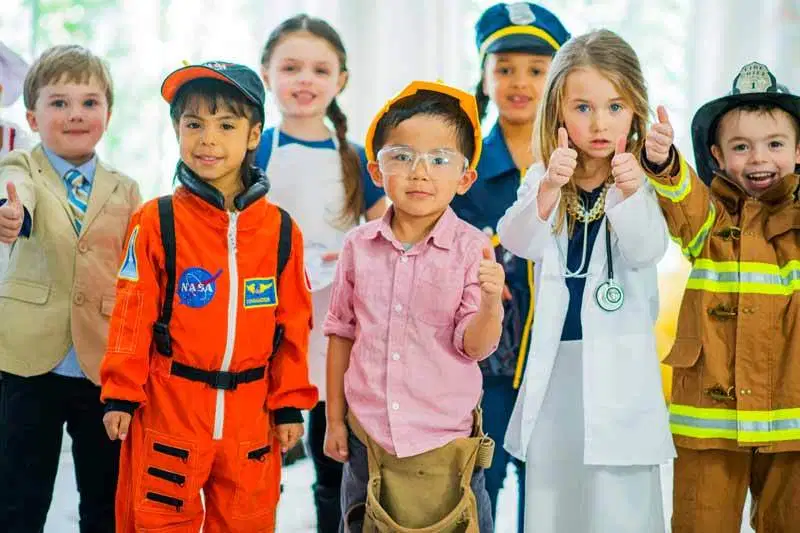 Source


You probably hear kids say things like these....
When I grow up, I will be a Pilot
When I grow up, I will be a Chef
When I grow up, I will be a Doctor
When I grow up, I will be an Engineer
When I grow up, I will be ................
Introduction
Maybe you said those things when you were a kid too. And now - how time flies - you have grown up! Congratulations!!. But then what happened to those dreams. It is true that we said such things not with an adult mind or even the capacity to truly understand what we were saying. But then, is there any chance that we will ever realize those kid dreams. However, it is possible that there are some who achieved their vision or dreams now that they have grown up.
Moving on and up as an adult, we also made some life decisions similar to those things we said as kids. We decide the career paths we will choose and we work hard to achieve those goals. But often times, like the kid dreams, these things end up as dreams and never materialize in reality. I discovered that a combinations of factors, some beyond our control, prevents people - and children - from realizing life goals and career ambitions. Maybe this has been true in your case, or not. Here are 3 factors that keep many people from reaching their goals and dreams.


1. Fear of leaving the comfort zone: Who of us is not fine with being comfortable. Everyone wants to stay where they feel safe and secure. But sometimes, this becomes our greatest undoing. Many people today are not able to achieve their goals because they are too afraid to try something new. They are afraid of failure, danger, uncertainties, etc. They better stick to where they know it works. Business as usual is the language they understand. But then, our comfort zone sometimes keeps us prisoners, unable to explore new frontiers. We need to learn to try out things that make us uncomfortable. We need to step outside and feel the heat. SOmetimes, we harsh situations brings out the best in people. So we need to acknowledge that doing the same things will bring the same results, but trying out something else makes us hope for something different. Until we learn to soil our hands in hard work outside the comfort zone, our dreams may remain elusive.
2. Procrastination: This is a personality trait i fight all the time. Always putting off what needs to be done and thinking we can do it later. Procrastination is the thief of time - and dreams! For example, this bad habit can keep you forever in your comfort zone. You keep setting and cancelling the dates of when you want to begin. It keeps on stretching until forever. We can blame procrastination on a lot of things. But, at the end of the day, we are the ultimate person responsible for how we use our time and what we do with it. So, we need to learn not to put things off. We want to face our challenges as they come. It may make you uncomfortable, but when you deal with your most challenging tasks and not run away, you become stronger and not lose your time or goals.
3. Distractions: Ask any successful person and they will tell you that maintaining your focus is one of the single most important factors that will help you get the job done. Ok, just think of it, how many times are you distracted in a day? Its possible that you couldn't finish reading this article without checking up on something else, isnt it? Distractions are many and common. No thanks to technology, we have too many things vying for our attention, but if we focus on our goals and work hard towards achieving them, then it is likely that our dreams will become a reality. SO when you set out to get something done, maintain your focus until you achieve that goal. Many people want to get this and do that, they become so distracted that the most important things in life are left to suffer. So learn to work hard and fast, in order to achieve your goals.

Conclusion
Those things we said when we were kids are achievable, though not always easy. But more important is achieving our dreams and goals as adults. The 3 roadblocks discussed above are not the only ones stopping people in their tracks. Lots of other factors can be responsible for inability to achieve ones dream. But then, when we work hard and do the right things, success, though it may take time, is inevitable!


When I grow up...
Share with us if you can remember, what you said you will become when you grow up. Tell us what changed and what happened as you have grown up. Thank you in advance for sharing a piece of your life story with us!!