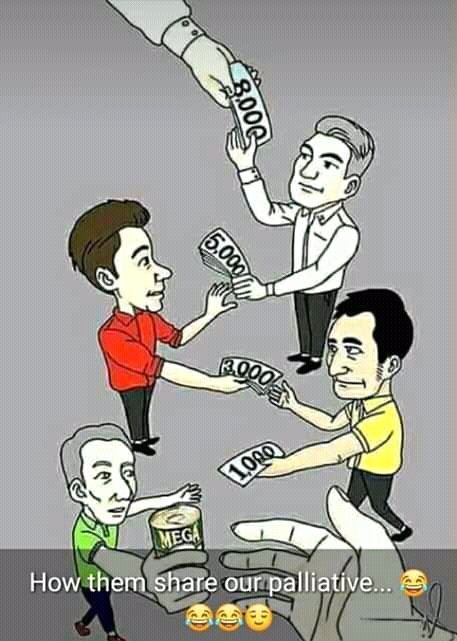 "People are good in whatever they do regularly". Unfortunately, this saying holds true for Nigeria and other African countries when it comes to corruption.
Nigeria (same with many African countries) is underdeveloped not because of lack of resources and skillful professionals, but because of bad leadership that have practiced and domesticated corrupt tendencies for over the decades.
It's always easy for Nigerians politicians to discover corruption channels in every situations and happenings.
The outbreak of the deadly corona virus has greatly affected all areas of human endeavors, socio-economic and political.
With the lockdown (#StayHome, #StaySafe) directives of government, people have lost their means of livelihood. There are accompanied harsh economic realities that has brought hunger and health challenges among the populace.
Life has been tough, in trying to ameliorate the sufferings of the masses for the period of the lockdown to help citizens hold on and sail through this turbulence period till normalcy return, the government all over the world have come up with different measures of supports.
Such support in Nigeria is called Palliative, both in food stuffs and cash. Unfortunately, these palliatives have not gotten to the masses as directed by the government. There has been a lot of misappropriations and diversions in the process of distributions.
The picture simply explain the corrupt process of sharing the palliatives from the government officials to the real vulnerable and less privileged in the society.
If people can still exhibit this kind of selfish and wicked practices in the face of global crisis, then it's clear that Nigeria is, I'm afraid to say, doom.
Nigeria needs total overhauling, intensive attitudinal reorientation or better still a revolution.