Even though Cardano team has tried to upgrade all partners' platform that fit to Shelley era, still not all exchanges and wallets are ready for Shelley hardfork.
You could refer to Cardano website or exchange announcement to see if your preferred platform are ready.
The Shelley hardfork upgrade successfully took place on Wednesday 29th July 2020 at 21:44:51 UTC.
This is an important and meaningful period for Cardano, as Cardano transform from a static, federated blockchain to a new dynamic, decentralized era, with staking, delegation and rewards.
Cardano Roadmap



Source
It's also a process that requires close and careful coordination with exchange partners of Cardano, and any other third party currently integrated to Cardano.
Over the past two months, Cardano development team has been working closely to support Cardano exchange partners as they plan their Shelley upgrades.
Regarding Cardano's official announcement, during this recent transition process, holders' ada will be completely safe and unaffected, whether stored in a local wallet (e.g. Daedalus, Yoroi, Ledger, Trezor etc.) or on an exchange. Your ada holding details are stored securely on the blockchain itself. You do not need to send your ada anywhere – maintain high vigilance against scammers and please ensure you continue to follow safe practice when it comes to storing your wallet recovery phrase and spending passwords.
However Cardano announced they anticipate some exchange downtime/service interruption with some exchanges, as they complete their integration work.
ada holders keeping their funds on an exchange will be able to continue to be able to trade during this period, they may encounter issues making withdrawals and deposits temporarily during the time their exchange is updating.
If you experience any access issues around this time on your preferred exchange platform, Cardano recommend first contact and log a support ticket with them if necessary. And you can also check their Twitter – often they will communicate status updates from there.
Cardano updates this exchange and wallet status update twice a day.
Cardano Integration Readiness by Exchange and Wallet(As of 7:30 a.m. UTC Aug. 14th 2020)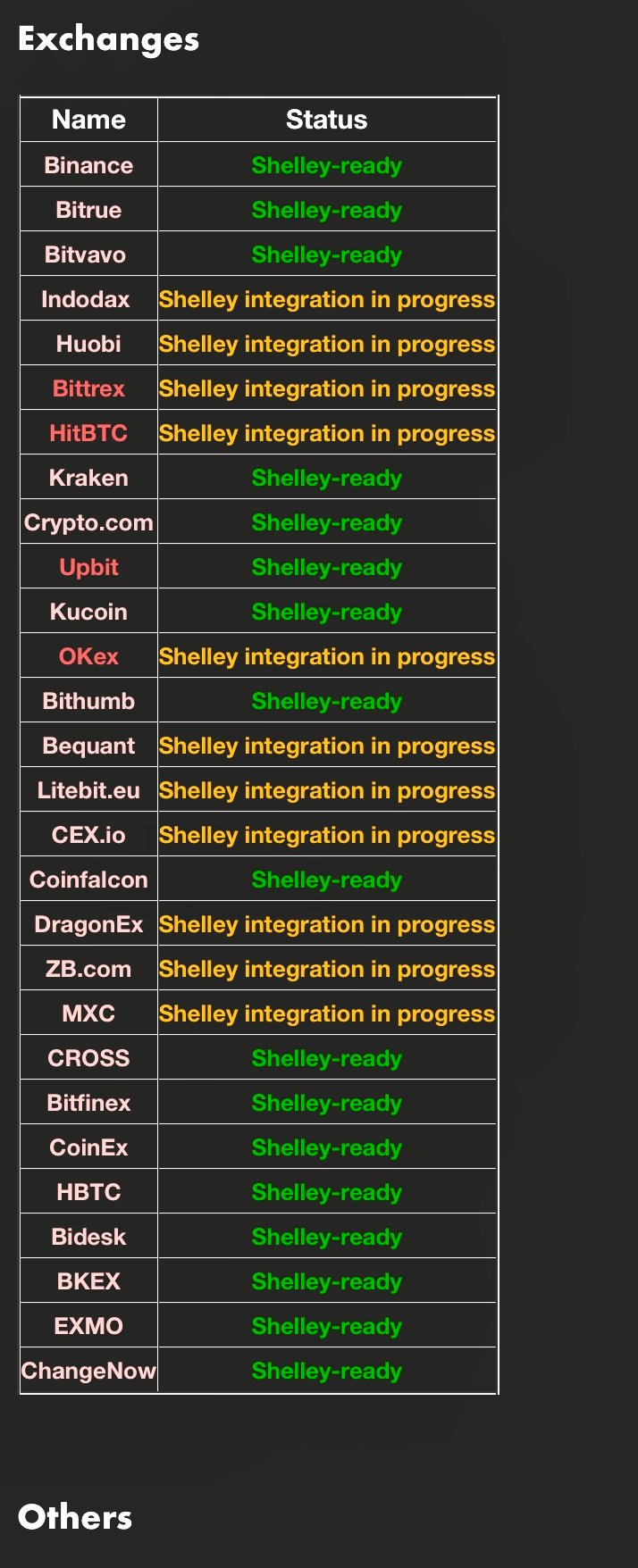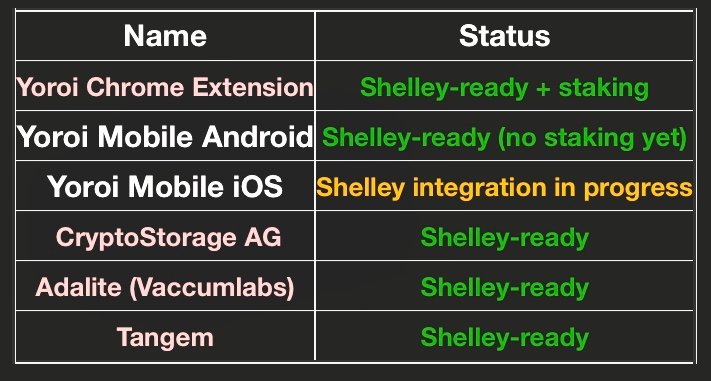 Source: Cardano.org
Yoroi iOS wallet is not ready for Shelley Integration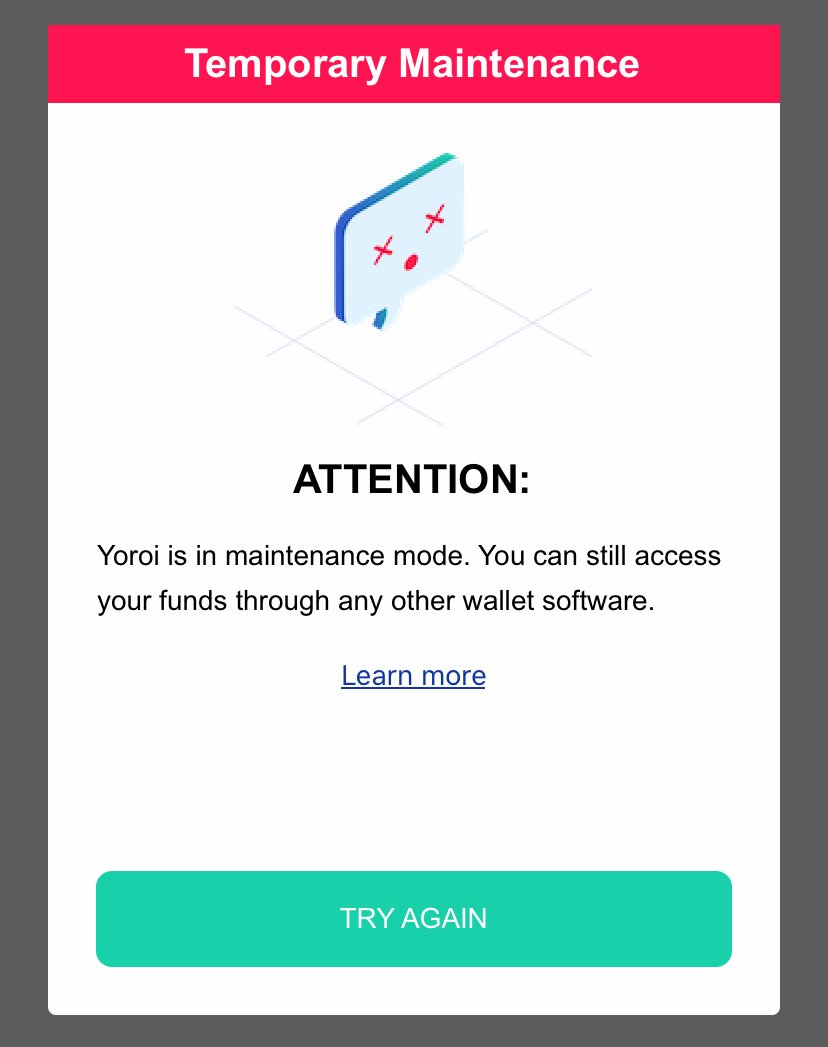 It is highly recommend to install Daedalus or other 3rd parties' and do your transaction and delegation.
Source: Cardano.org, IOHK blog, Cardano community, Clyptoslate