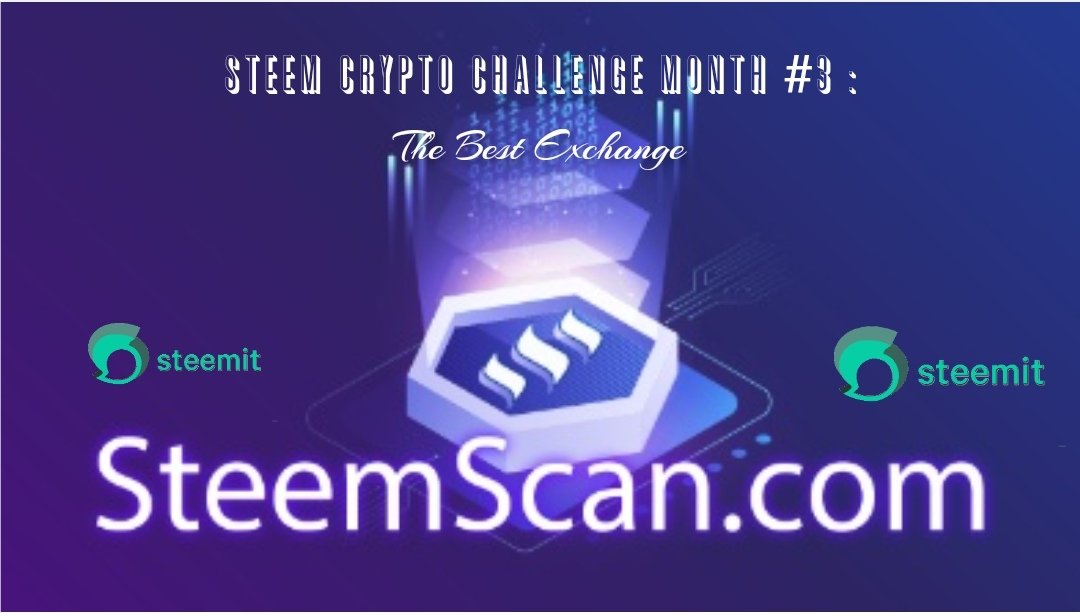 SteemScan By @futureshock
Exchanging is the biggest part of any crypto its like getting the actual thing which can be used to further purchase / consuming.
In the world of Crypto currency exchanging has many characteristics out of which most common are these
exchanging for profit
exchanging for Fiat to consume
Both
1) Exchanging for Profit ( Inter-Crypto Exchange)
Mostly exchangers earn profit from exchanging as we can see in the physical / real world that by exchanging things both buyer and seller fulfills their desire/wishes.
2) Exchanging for fiat ( Traditional currency exchange )
and then come non-investors / just earners who exchange their earned crypto for traditional Currencies ( Fiat , usd , euro , pkr ,inr )
3) Both
the third form of exchanges are those who do the both they are full time exchangers they earn profit by exchanging inside crypto and also selling Fiat at high rates.
Exchanging cryptocurrency is now a basic need of every crypto world member, as a member of this world we should know the websites that can help us in exchanging in order to save ourself from either loss or wastage of time. The most important part is the fees which can make any exchanger peaceful or angry.
Exchanging is not only beneficial for the people who are earning crypto currencies but for them who are pure exchanger who earn from exchanging they require latest exchanging websites that can help them earn a good amount of money .
Now the thing comes Which exchange platform people prefer
types of people
People who prefer highest profit and lowest fees ( Usually exchangers who could wait for a long time in order to achieve better profit )
People who dont think of Fees they prefer Speed, security and availability. They mostly choose specific or One and only that exchanging platform. ( Usually people who want urgent money / brand specific people )
Topics and Their answers According to Challenge
Which is the best exchange in your view and why?
I have tried SteemScan Sometimes ago and that was the fastest Exchanging platform i have ever Visited.
Why ? Because of its Fixed Fees <- the best feature of it.
What are the best features about this exchange?
instant exchanging, fixed fees, great interface, latest transaction, latest blocks.
Are there any features you think that the exchange needs to improve or add?
No i think the main features are the best and i dont think its requires any further addition.
How long have you used this exchange, and how did you find out about it?
i have used it some times ago and it was due to @crypto.piotr ❤️ Founder of Project Hope he told me to test it out and i have performed all exchanging to the end.
How often do you use the exchange and what sorts of transactions do you do on it?
I tried Steem to BTc Exchange and the fixed price helped me out exchanging 10$ .
Has the exchange run any promotions or contests that you have taken part in?
Yes they have Stated about Writing reviews .
If you didn't use this exchange what would be your next choice?
There are different exchanging websites which could be found on Coinmarketcap.
Here is the review i made it Times ago
I have also given step by steps instructions and Exchanged Steem to Tron.