The cryptcurrency and the Blockchain emerged as a decentralized response to a specific crisis situation, I often wonder if Satoshi Nakamoto (whoever he is) had any idea of the impact his creation would have. Currently there are more than 2000 crypto-currencies and countless projects based on them, trying to make their way into real life use, a little bit to try to break away from the dominance that banks and big corporations have over the financial world.
This platform in which so many of us live, was a pioneer in uniting three aspects that are increasingly important in the world both socially and economically, these are " social networks, blockchain and crypto-currencies. "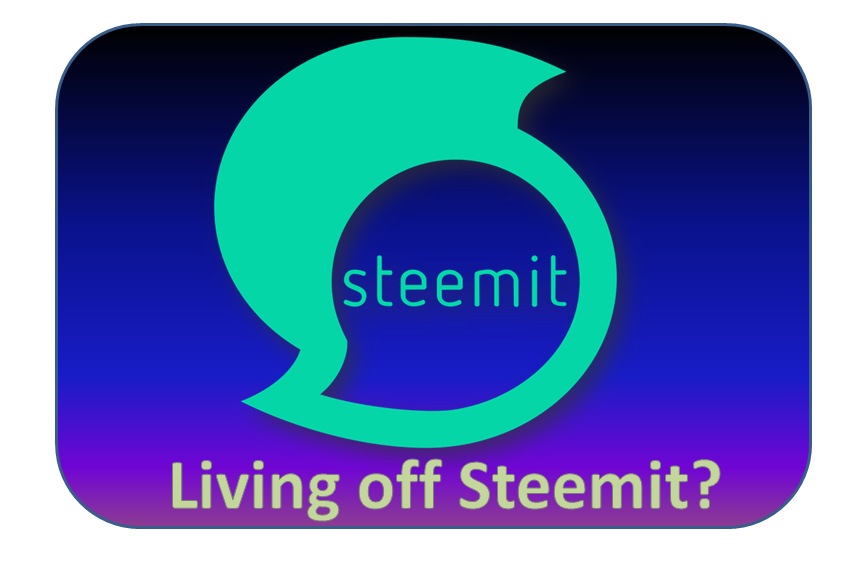 Very probably when the prices of Steem and SBD were quite high, some people managed to live with dignity from what they produced here, I know of someone who managed to acquire a house in Venezuela thanks to the earnings from Steemit, but things have changed drastically, currently the prices of these currencies are too low to achieve these things.
For many it is impossible and unimaginable to be able to live off what you earn at steemit with your publications, unless you are voted for several times a day by some whales. <Which is obviously not going to be the case.
It is more than understandable that many people think that in some countries to be able to cover the basic expenses you would need about 600-900 dollars, * however, in countries in crisis where the reality is very different, things change.* In most Latin American countries with 350 dollars you can have a decent life, in a couple (without children).
Can't you still imagine your life just living off what you generate at Steemit?
Are you surprised? Do you find that hard to believe?
Currently, living in Bogota - Colombia, it would be unthinkable to say that one can support oneself with 20-30 dollars. But, if I put my country, Venezuela, as an example of this reality, it is another reality. I know of people who live from what they produce on this platform and do not have what we would call a formal job, say and think many how can that be possible?
The reality is that, in a country where you work 8-14 hours a day for (at least) 6 days a week and earn 7-9 dollars a month, you will surely think, that is an amount I can quietly produce on steemit from my home. That's why I understand when you sometimes decide to quit jobs to just do activities within this platform.
Much more if we consider that after HF21 and the war that has been waged on the use of BIDbots, great whales organize contests and generate quite good votes for many users in their high quality publications. This on the one hand, and on the other hand the incorporation of tribes and communities within this platform has also allowed an additional benefit for all users, being able to achieve amounts that multiply (by 3, 4 or more times) what could be generated by any employee or worker in Venezuela with a full time job.
One of the most used to have income are the games, particularly I don't understand how they work inside the blockchain of Steemit, however I can say that I have contact with some people who live exclusively from Steem Monster, for example, and they manage to cover their rent, food, telephone rent, tickets, only from what they produce in that game. I have spoken with people from Venezuela who keep their jobs and also make a living at Steemit, even though at Steem they can produce much more the basic reason, they are about to retire and don't want to lose the time they have invested in their work, this is something respectable as well as logical. Also many simply like their job.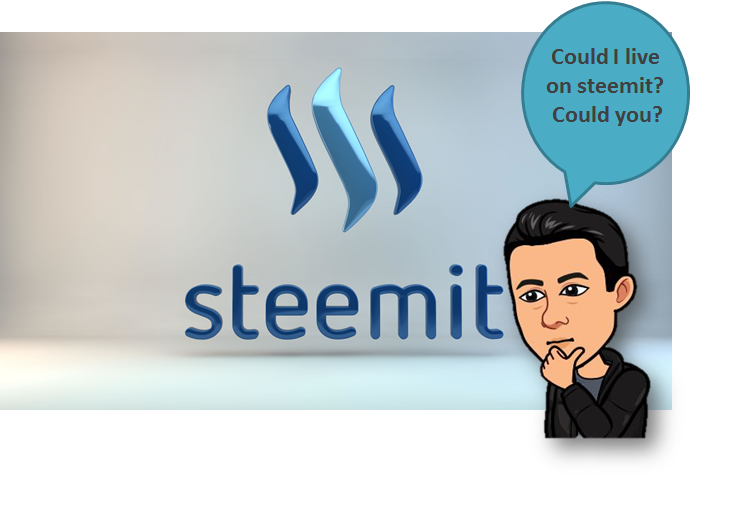 I wanted to make this approach, recently I was talking to someone and he thought the idea of just living off Steemit was a little crazy, however if we evaluate a country or a situation where you have to spend forty hours a week to earn 7-8 dollars a month and the possibility that you produce much more than that on this platform from your home I think the decision would not be very difficult to assume.
Do you know anyone who lives off Steemit?

Do you think it would be possible to live with dignity in the country where you currently reside with only what you earn at STEEMIT?
These are questions that I leave for discussion or reflection. Thank you very much for visiting my blog.
I invite you to visit the [Project.hope] website (https://www.projecthope.pl/) and learn about the benefits of this project for all those interested in growing while helping others to grow.
Note: the emojis used are from Bitmoji App