Faced with this reality of confinement, everyone is looking for options to continue generating income from home. We must not turn a blind eye to the possibility that this situation of social isolation may continue for a few more months. But there are options to be produced, some will be able to do so with large amounts, others not so much, but little by little options are being discovered that are an escape valve in this harsh economic, social and health reality.
It is possible that this is one of those great changes that as a social organization comes to us once this period of quarantine is over and we can re-enter life in society as we were used to, but it will not be the same, that's for sure, it will NOT be the same as it was before this.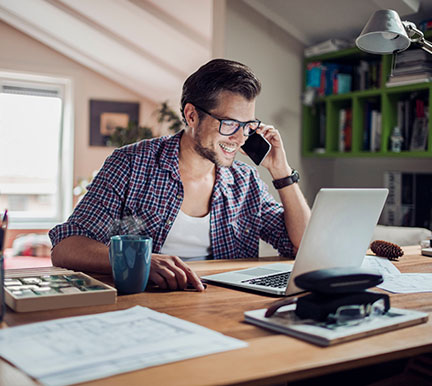 Source
After months of confinement, there will be those who have found good income options and will simply not be able to return to their previous jobs, if they still exist, which will determine a new model of life, work, social organization, increasingly dependent on the Internet and technology.
Is this bad?
I don't think so, at least for me it would be a big step in the independence of many, to be able to have their time, organize it and use it as they see fit.
Another major change that can be anticipated is in consumer habits. Let us imagine then that a more global business model has been established that involves working from home. In the face of this reality, more and more options are emerging to satisfy some basic human needs such as bringing food home, as well as basic health services, all designed to facilitate many processes for which people generally have to leave their homes in order to perform or use them.
Teleworking could be a new trend that will continue beyond this crisis. On the one hand, workers who realize that they can do from home and with my effectiveness the work they did for a certain company, will already think if it is really necessary to undertake the daily journey to and from the office facilities.
On the other hand, companies are surely already evaluating the savings that can be generated in rent, payment of services (electricity, water, telephone, etc.), if they maintain a teleworking system.
I am very clear that not all the work can be done in this way but surely those who can keep their companies afloat from this way of working, are doing it and many will continue to implement it, of that I have no doubt.
We are simply changing, society is changing, and the longer the quarantine period, the more pronounced the changes will be.
What things and habits do you feel have changed in you?
Do you feel that you'll be the same and return to the social routine as you were before the pandemic began?
I invite you to visit Project.hope and learn about the benefits of this project for all those interested in growing while helping others to grow.
Note: Emojis used are from the Bitmoji application.