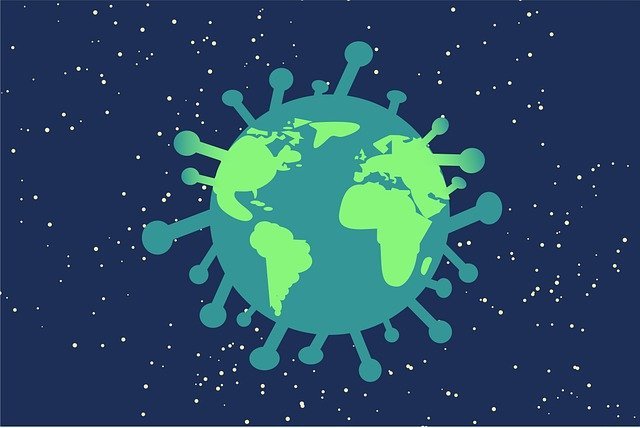 ENG
The following text is not meant to offend anyone, and is only my own reflection and expression of opinion on the subject of pandemi and fear of death.
It's gone when I first heard about the pandemic and people's fear of the virus. I remember the first time I went out into the streets, covering my mouth and nose against the fear of the plague. I felt as if someone had fired a gas missile around me. I was also afraid to go out with my family for a walk or to the store. There were empty streets in the streets. People locked themselves at home. I watched the news of new infections every day.
I am lucky to work in a state-owned company and the salary is on time. Unfortunately, after a year of a plandemic, because that's what I call it, now many people lost their jobs and even more people got into debt. I am not saying that there is no virus, but after such time my eyes have opened and I look differently at what is happening all over the world.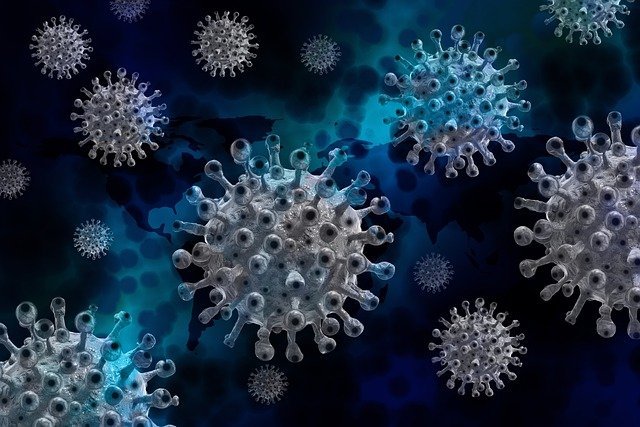 After a while I don't watch public TV because they LIE! They don't show the whole truth and certainly don't talk about it. Polish government is lying to us. They introduce only new regulations, which on the law of the constitution lose their power. Absurdities such as closing gyms, cinemas and restaurants are only a cover for laws which are pushed through in secret. (5G technology)
The biggest absurdity for me are closed shopping malls, but the chain store "Empik" is open. Cultural institutions are closed, but casinos are open. In the tax office before the window the virus is behind the window is no longer there. These are just a few examples of what the government gives us.
The biggest misconception is covering the mouth and nose. I wore a mask at the start of the pandemic, but for a long time I stopped worrying about it. Many people at this stage certainly do not share my opinion. Well, in the park you don't have to cover your mouth and nose in the city, yes. There is no virus there. Wet rags on the face that are not changed every few minutes are more harmful than fear. It has been coded by governments around the world and sows panic among the people.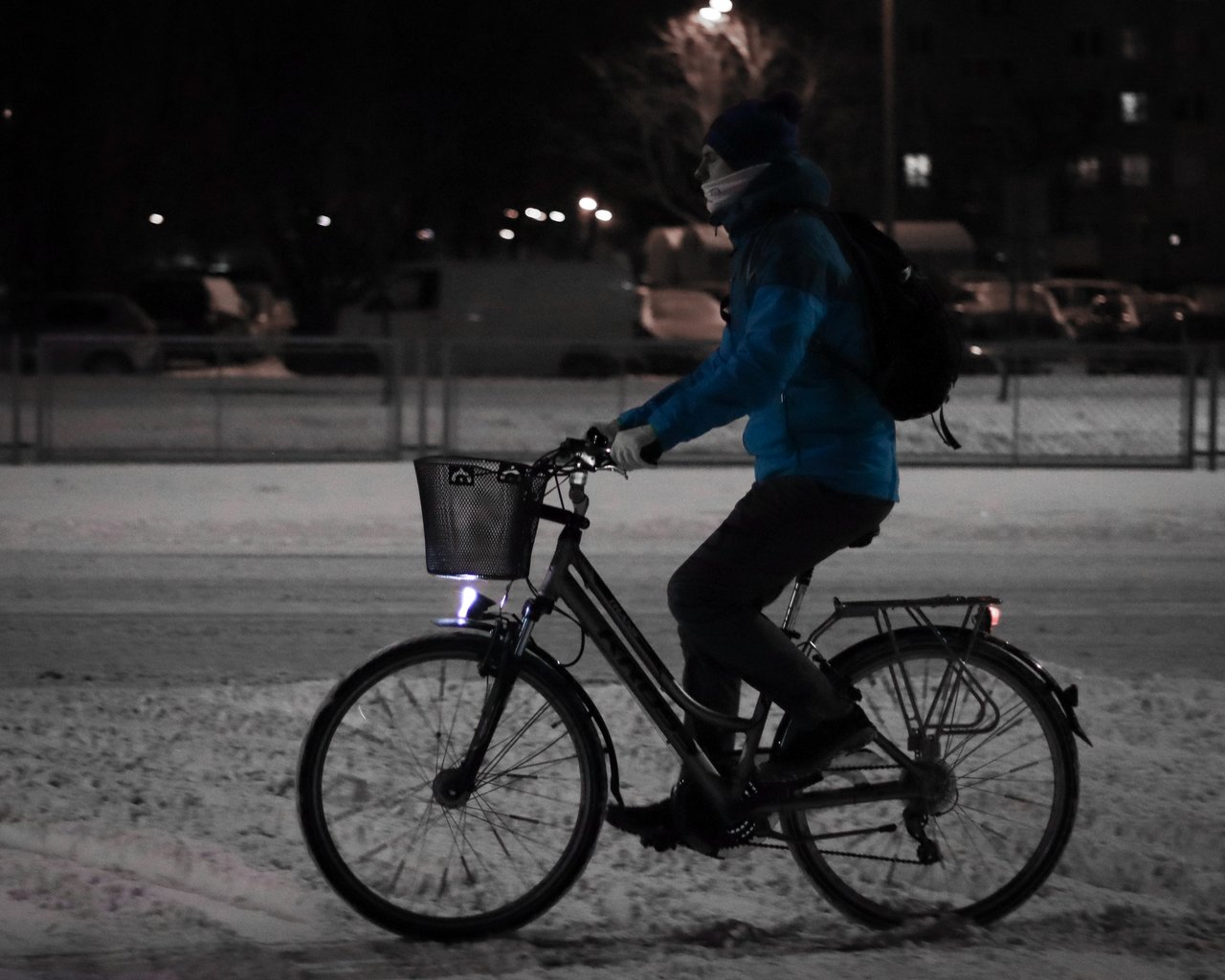 Cover your mouth when riding a bike?🤔
Lest it be colorful, I have to tell you that my daughter lost her taste for four months but the covid result was negative. She was fine.
Currently, the treatment of my son's nuclei in the hospital has already been postponed once. I hope that the doctors will do it in May because it will be too late later. A very large number of people became alcoholic in the last year and even more depressed. People are losing income and have nothing to live for. Lines to doctors are shifted to later dates, which for some people means death. Doubtful vaccines, or rather human experiments, which may have irreversible effects.
Yes the pandemic is .. But only fear.
PL
Poniższym tekstem nie mam zamiaru nikogo obrazić, a jest to tylko moje własne przemyślenie i wyrażenie opini na temat pandemi i strachu przed śmiercią.
Minal juz kiedy po raz pierwszy raz uslyszalem o pandemii i strachem ludzi przed wirusem. Pamietam jak pierwszy raz wyszedlem na ulice zaslaniajac usta i nos przed strachem zarazy. Czulem sie jakby ktos wystrzelil pocisk z gazem, ktory otacza mnie dookola. Rowniez balem sie wyjsc z rodzina na spacer lub do sklepu. Na ulicach byly pustki. Ludzie pozamykali sie w domach. Codziennie ogladalem wiadomosci o nowych zakazeniach.
Mam szczescie ze pracuje w panstwowej firmie i wynagrodzenie jest na czas. Niestety po roku plandemii bo tak to nazywam obecnie wielu ludzi straciło zatrudnienie, a jeszcze wiecej ludzi popadło w dlugi. Nie twierdze ze zadnego wirusa nie ma, ale po takim czasie oczy otworzyły mi sie i patrze inaczej na to co sie dzieje na calym swiecie.
Po czasie nie ogladam publicznej telewizji poniewaz KLAMIA! Nie pokazuja calej prawdy a juz napewno nie mowia o niej. Polski rzad oklamuje nas. Wprowadza tylko nowe rozporzadzenia, ktore na prawie konstytucji traca swoja moc. Absurdy wprowadzane w zycie takie jak zamykanie silowni, kin czy restauracji to tylko przykrywka przed ustawami ktore sa przepychane w tajemnicy. (5G technologia).
Najwiekszym absurdem dla mnie sa zamkniete galerie handlowe ale sieciowka "Empik" jest otwarta. Placowki kulturalne zamkniete, ale kasyna otwarte. W urzedzie skarbowym przed okienkiem wirus jest za okienkiem juz nie ma. To tylko kilka przykladow jakie rzad nam funduje.
Najwiekszym nieporozumieniem jest zakrywanie ust i nosa. Nosilem maseczke na poczatku pandemii, ale od dlugiego czasu przestalem sie tym przejmowac. Wiele osob na tym etapie napewno nie podziela mojego zdania. No przeciez w parku nie trzeba zaslaniac ust i nosa w miescie tak. Tam wirusa nie ma😀 Przemokniete szmaty na twarzy nie wymieniane co kilka minut sa bardziej szkodliwe niz strach. To on zostal zakodowany przez rzady na calym swiecie i sieja panike u ludzi.
Zeby nie bylo kolorowo to musze wam powiedziec ze moja corka stracila smak na cztery miesiace ale wynik na covid miala negatywny. Czula sie dobrze.
Obecnie zabieg w szpitalu na jaderka u mojego synka zostal juz raz przelozony. Mam nadzieje ze w maju wykonaja lekarze bo pozniej bedzie za pozno. Bardzo duzo osob wpadlo w alkoholizm w ostatnim roku a jeszcze wiecej w depresje. Ludzie traca dochod i nie maja za co zyc. Kolejki do lekarzy przesuwaja sie na pozniejsze terminy co dla niektorych osob oznacza śmierć. Watpliwe szczepionki a raczej eksperymenty ludzkie, ktore moga miec nieodwracalne skutki.
Tak pandemia jest.. Ale tylko strachu.