THE SECRET OF SOCRATES.
(Chapter 3) PART 5

image
Say Yes before No.
In a certain way, it makes a difference because the negative always brings disadvantages in many aspects such as being restless, insecure, down, or feeling a loser for having said No, on the other hand, the positive open doors, excites you, motivates you, makes you happy, makes you feel like a winner. Avoiding arguments has shown good results, has sealed many contracts, and got more clients and friends.
Express our point of view.
---
If each of us looks for a way to change the way we act and speak when we speak to others, putting pride aside learning to listen more to people even if they are somewhat wrong or confused, we must let them express themselves so that their tension decreases and it is there when we can express our point of view more calmly without telling them that they are in total error. These would be some sentences as an example of how to start a conversation with someone, especially when they do not want to listen: "If I listen to you friend, you are right, if your opinions will be taken into account, if you are a very valuable resource for our company Yes, he is our client and we appreciate him for that ".
---

image
Get more YES and less No.
In our naturalness and human complication, we act from the time that we never want to lose, from how quickly we want an answer, from how difficult it is to simply listen carefully to people and that without they tell us we do not leave it like that and now, without thinking that customer will be lost. Then to try from now on to get more YES and less No to substantially improve human relations with firm and safe steps without haste because sometimes it is better to go "slowly but surely" than fast and get tired.
I end with this reference by the author a Chinese proverb " He who treads gently goes far" and I subscribe to every word.
Less aggression in our words, calmer, patience, and wisdom because who knows how to listen goes far, to get more and more yes and less no.
---
---
---
---
---
| | |
| --- | --- |
---
---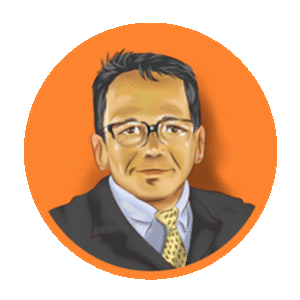 ---
---
Thanks for visiting, I appreciate your opinion.

"In constant evolution".